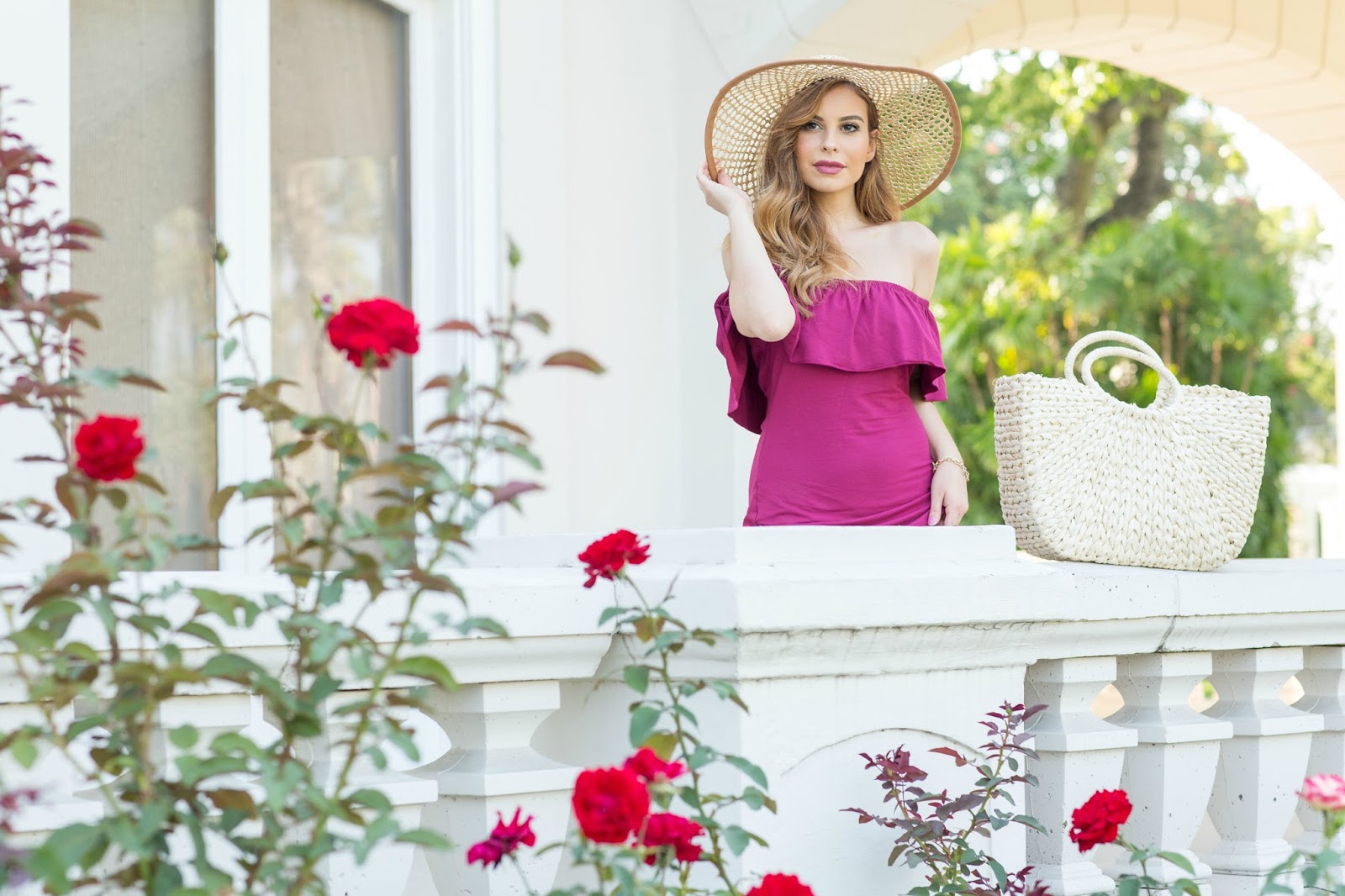 One of the most beautiful things in this world is knowing who you are. The journey to completely knowing oneself is a forever one. Each chapter presents new challenges, new experiences and endless possibilities. I believe the same goes for dressing for yourself.
I've gone through so many stages in my "style evolution" as I like to call it. As a teenager I dressed to hide and be unseen, wearing baggy sweatshirts and clothes that swallowed my body. As a young adult I dressed for the boys, in skimpy barely there tops and dresses. When I first started blogging I dressed as trendy as possible, mixing odd and peculiar things to stand out from the crowd. Looking back I always dressed for other people, or other things and although I may have liked those things at the time I really never dressed for myself.
It was only until recently that I began to wear things I truly loved and appreciate styles that were 100% me. It's no wonder that off the shoulder style is the epitome of who I am. Now, it's definitely a trendy "IT" item of the season (or year) but I adore it and always have. I love that it highlights my slim collarbone and shoulder and I love how feminine it makes me feel. It's comfortable, flattering and so beautiful.
This particular dress from ModCloth is off the shoulder perfection. The ruffle detail the stretchy, soft fabric and of course the delicious, vibrant color. I paired it with a chic straw Henri Bendel hat for some editiorial-esque snaps in my favorite location, The Tournament of Roses House in Pasadena.
Try dressing for yourself, walk into a store and simply see where your feet take you first. Or even flip through your closet to see what item you instantly pick up to wear. The journey to dressing for yourself is a long one, but don't let anyone tell you you can't wear what is 100% you!
xo
ejc
Wearing: Dress – c/o
ModCloth
, Hat – c/o Henri Bendel, Bag – Off Saks 5th, Heels – Steve Madden, Sunglasses – Urban Outfitters
Shot by AnnieShak