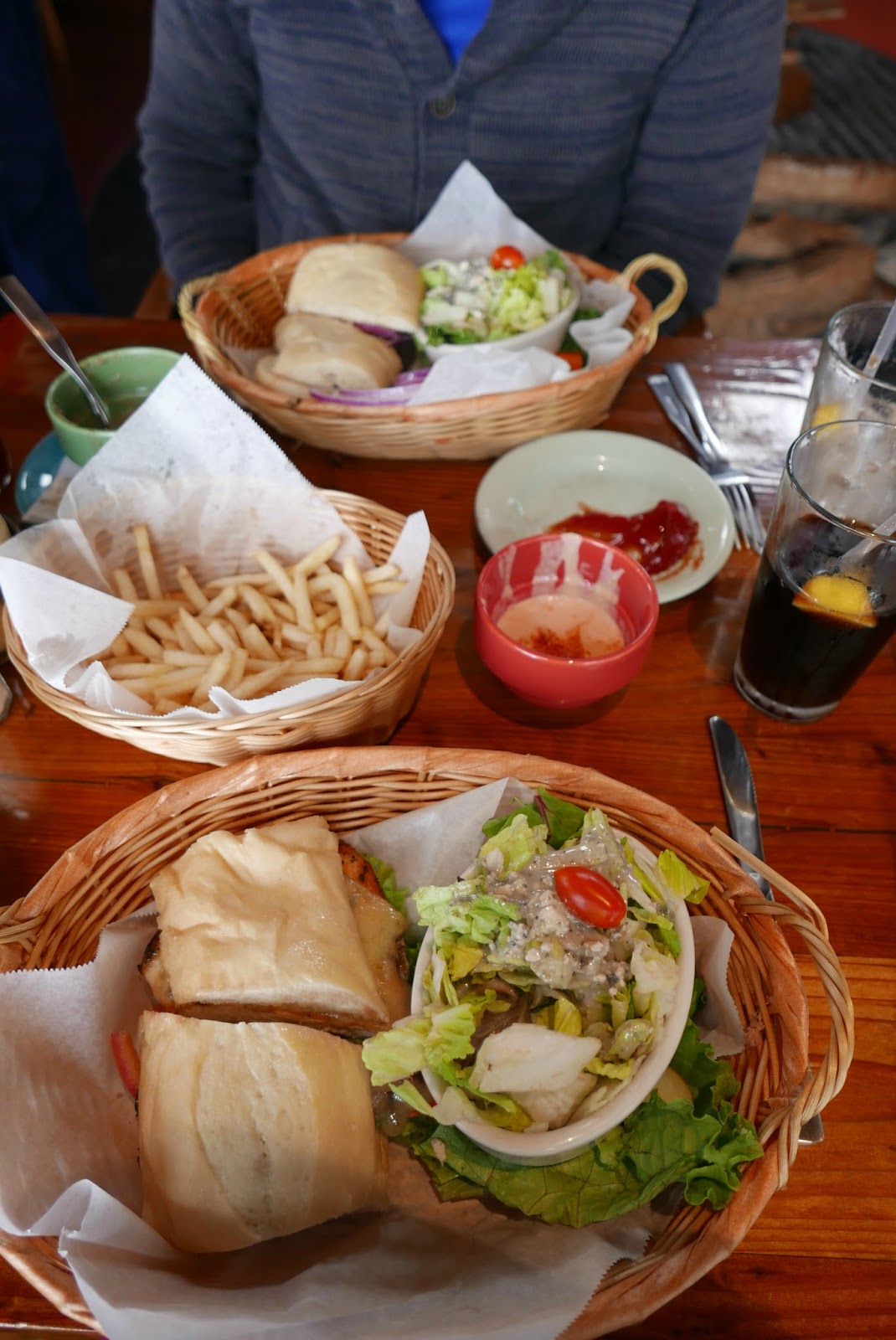 We learn new things about ourselves every day…and on this mini weekend trip to Big Sur with Emin I learned that I truly loved the outdoors. I've always been a city girl, born and raised in Los Angeles. I love tall buildings, high heels and shopping malls but I decided to plan an impromptu road trip to explore the majestic Big Sur.
Neither of us had been and to be quite honest I find that ridiculous having lived in So Cal all of our lives. We drove up the coast early Thursday and checked in to one of the greatest places I have ever stayed, Treebones Resort. Naturally, Jenna tipped me off to this place and after one look I knew we had to stay there! Treebones Resort is nestled in the Big Sur mountains overlooking the Pacific Ocean. What's incredible about the resort is the Yurts which we stayed in. For those of you who don't want to tough it out Yurts are a great option! They essentially are giant tents with their own sinks, decks and comfy beds. They take glamping to a whole new level!
We checked in early Thursday and set off to explore since we were only there for one night. Our first excursion was Limekiln State Park and I was blown away! We hiked through the redwood forest, an area bursting with thousand year old trees to the waterfall and then down the trail to the beach. The beach was nestled right underneath Bixby Canyon Bridge and what blew me away was the fact that we went from forest to waterfall to beach in a matter of an hour. That is mother nature at it's best and I remember just standing there listening to the melody of the massive waves.
That night we had sushi at Treebones and it was incredible! The sushi bar was tiny and fit a maximum of 10 people (no reservations just first come first serve till they are out of fish). We had oysters and albacore that melt in our mouths within seconds. If you ever stay at Treebones skip the regular dinning and indulge in the sushi experience! Wine and beer followed as the sunset on the coastline.
The following morning we drove up north to Julia Pfeiffer Burns State Park   and enjoyed the picturesque views. Nothing comes close to that! I especially loved the waterfall right on the cliff pouring into the ocean. We cut it short and drove a little further north and enjoyed comfort food at Nepenthe. The wait was long on a Friday but so worth it! I had the Grilled Chicken Breast Sandwich and Emin got the Famous Ambrosiaburger.
Travel is everything and I can't wait to share my next adventure with you!
xo
ejc