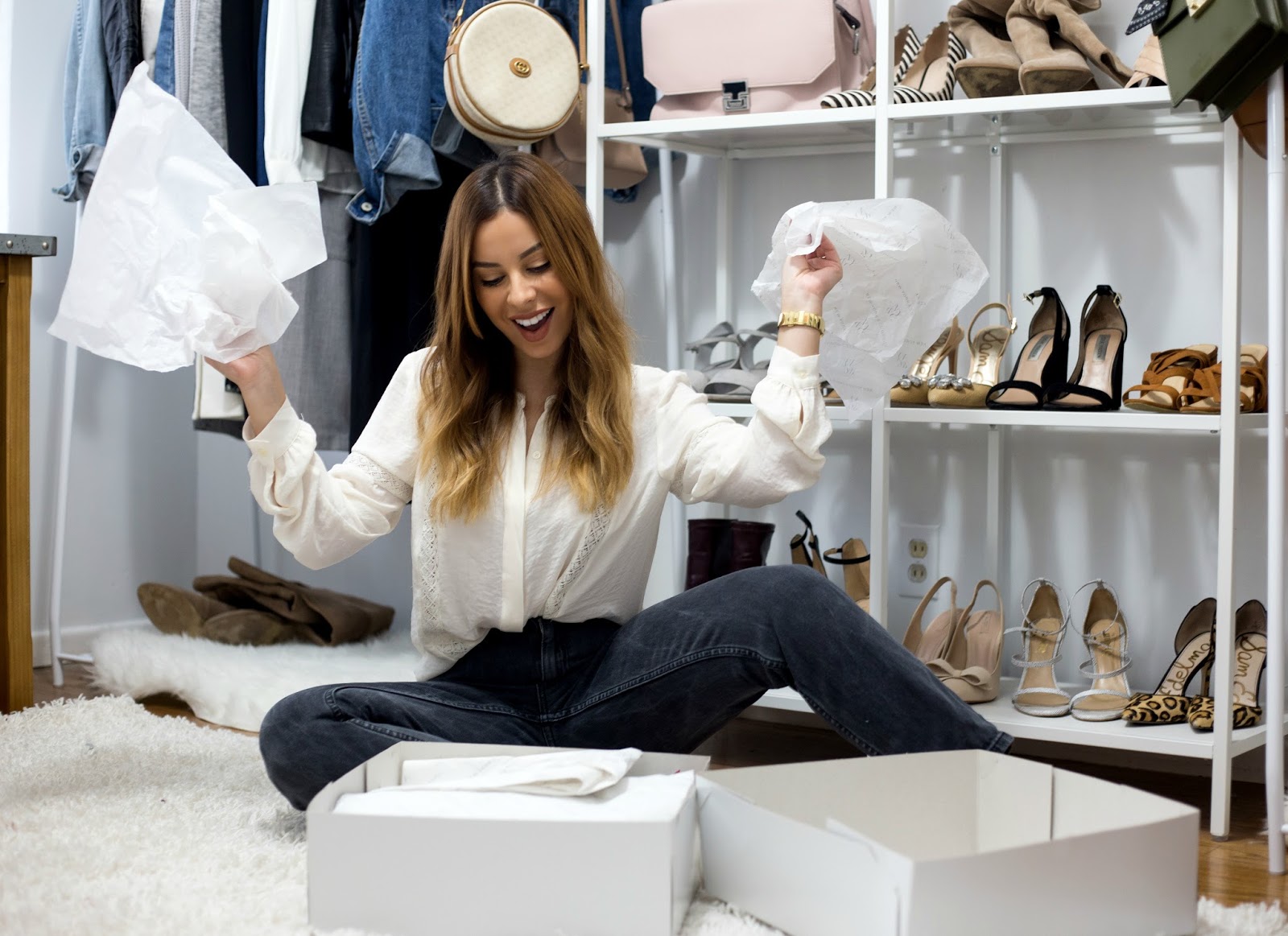 There is no better gift than an unexpected one. Not knowing what's inside a beautiful wrapped box is the best part of opening gifts! This past week I participated in one of the holiday's best traditions, Secret Santa, and I must say it was the greatest Secret Santa I have ever done! NY&Company gathered a handful of amazing style bloggers and assigned a Secret Santa to each! We then shopped for one another and included a special note inside the box (my favorite part!)
To my pleasant surprise my Secret Santa was the ever so lovely @LavendasCloset, an LA based fashion blogger I have come to admire and love. I tore open the box and began unravelling the goodies inside, form my InstaStoreis I guess you could tell that the unboxing would never end! She definitely did her homework and created the perfect color palette for me, blush tones and black and white. I got a fun striped "But First Coffee" mug, a polkadot neck scarf, black sandals with poof details, a darling umbrella and so much more. I instantly created a black, white and blush look on the perfect rainy day!
The experience of buying gifts for another blogger and receiving my own box was amazing! Will you be doing any Secret Santa's this year? What are you favorite items to gift? Check out NY&Company for some awesome options!
What was Inside my Box:
But First Coffee Mug
Blush Tie Knit Top
Neckerchief 
Black Open Shoulder Sweater 
Umbrella
Black Choker
Pom Pom Sandals
xo
ejc
This post is sponsored by NY&Company via Shopping Links