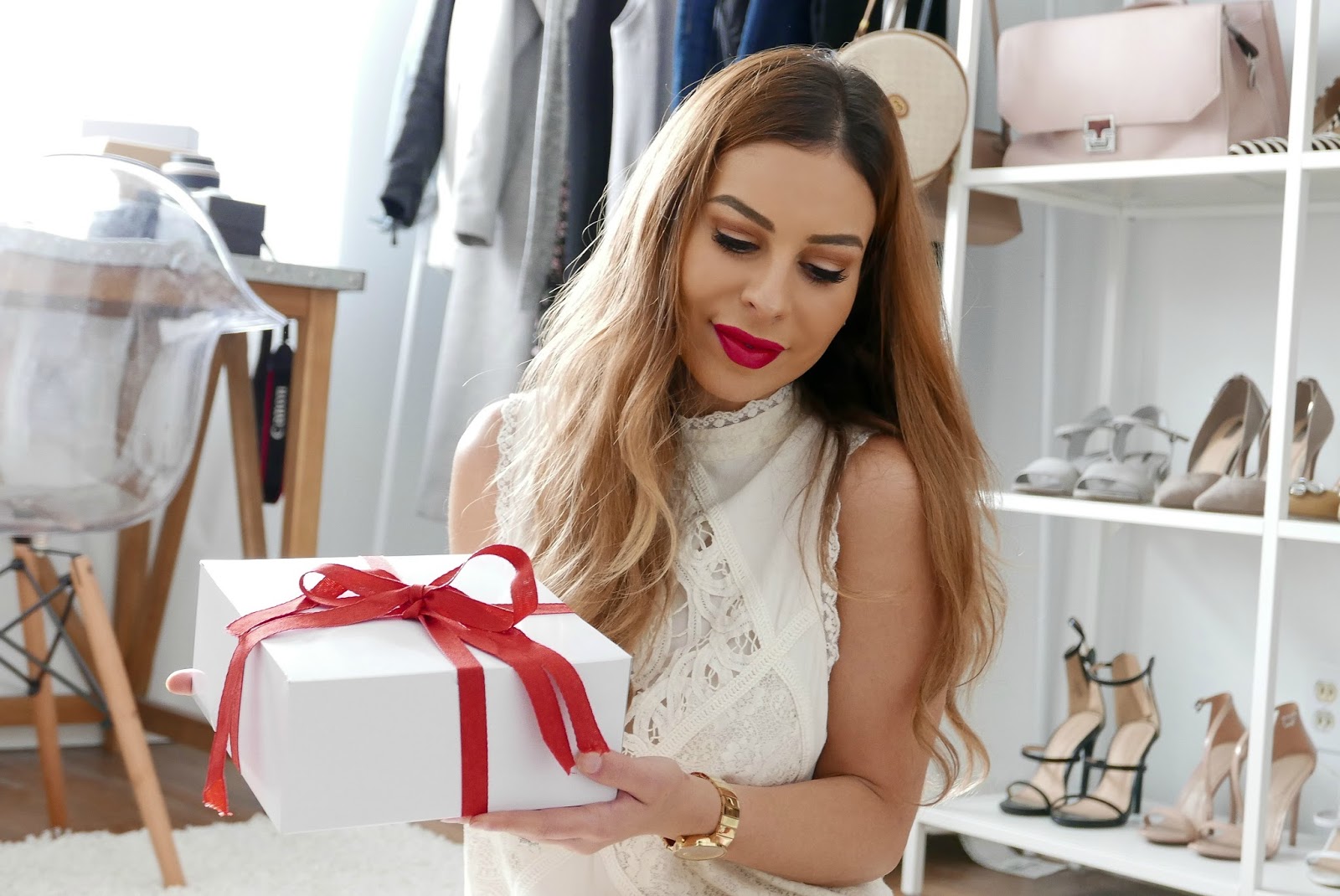 Make-up is the best gift a girl can receive and I absolutely LOVE gifting it to all my friends and family. It's universal, useful and something all women can't have enough of, I am a firm believer in that! Plus you don't have to worry about sizing and style…a red lip suits everyone.
One of my favorite make up brands is Urban Decay. They have such an amazing variety of products from bright and bold, to subtle and soft. I love pairing a neutral eye with a bold lip like I did in this make up look. I used goodies from Urban Decay's Give Some, Get Some Holiday Gift Guide. The Naked Ultimate Basics Eyeshadow palette is a dream for those who love neutrals (aka me), they have some of the most luscious neutral hues I've ever seen! I applied my base color Pre-Game and mixed Extra Bitter + Lockout for my crease. I then applied a chunky top liner using the Razor Sharp liquid liner in Demolition. Finally I finished the holiday look with a bright red lip called Cream.
The Give Some, Get Some holiday gift guide also features a wide range of prices so you can spend as little or as much as you'd like (another make up perk)! When in doubt wrap a bow around a lippie and gift it to someone you love!
Be sure to check out the Give Some, Get Some Urban Decay gift guide and let me know which products are your fave!
xo
ejc
This post is sponsored by Urban Decay via StyleWatch. Thank you for supporting the brands that support this blog!