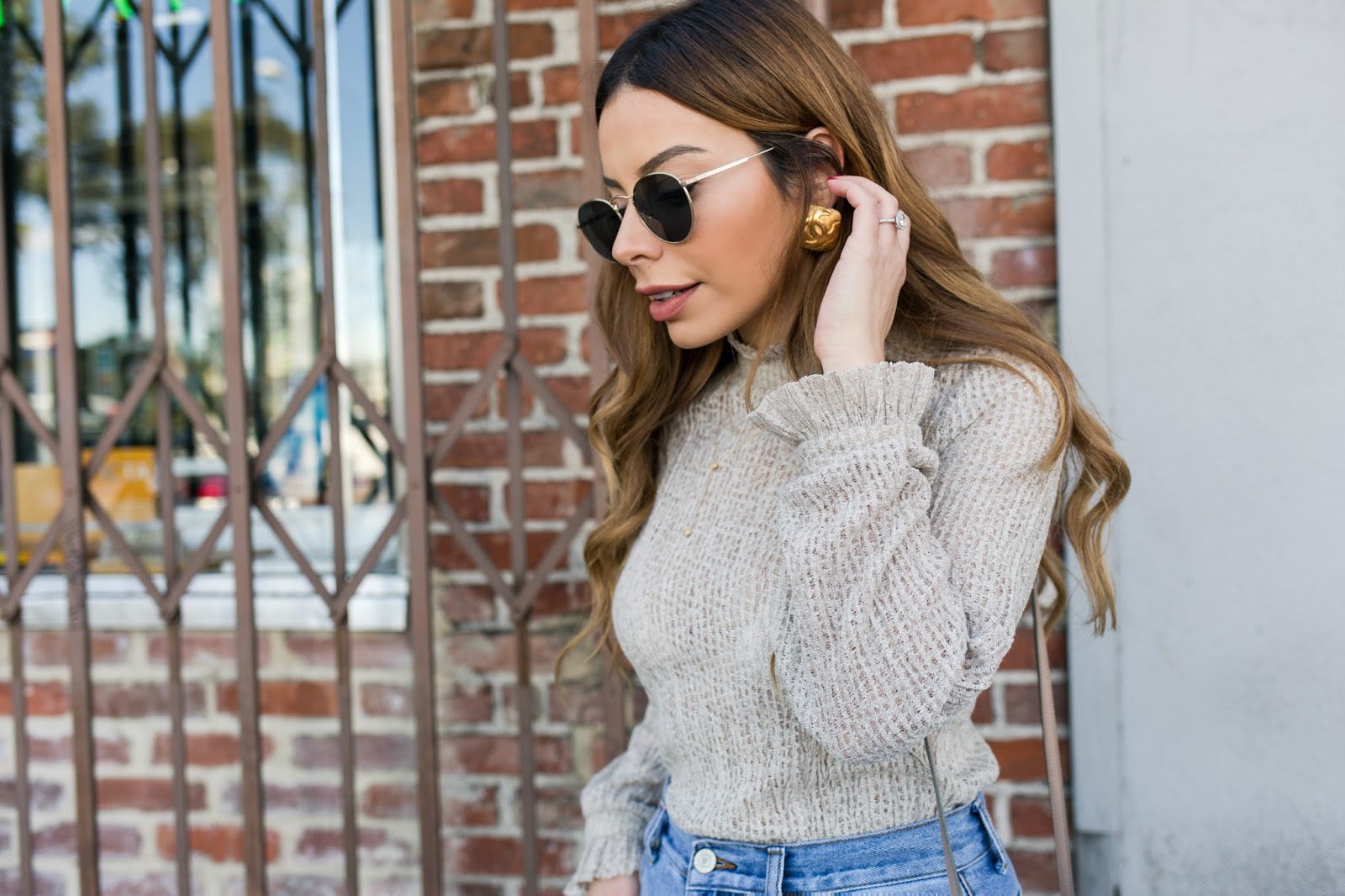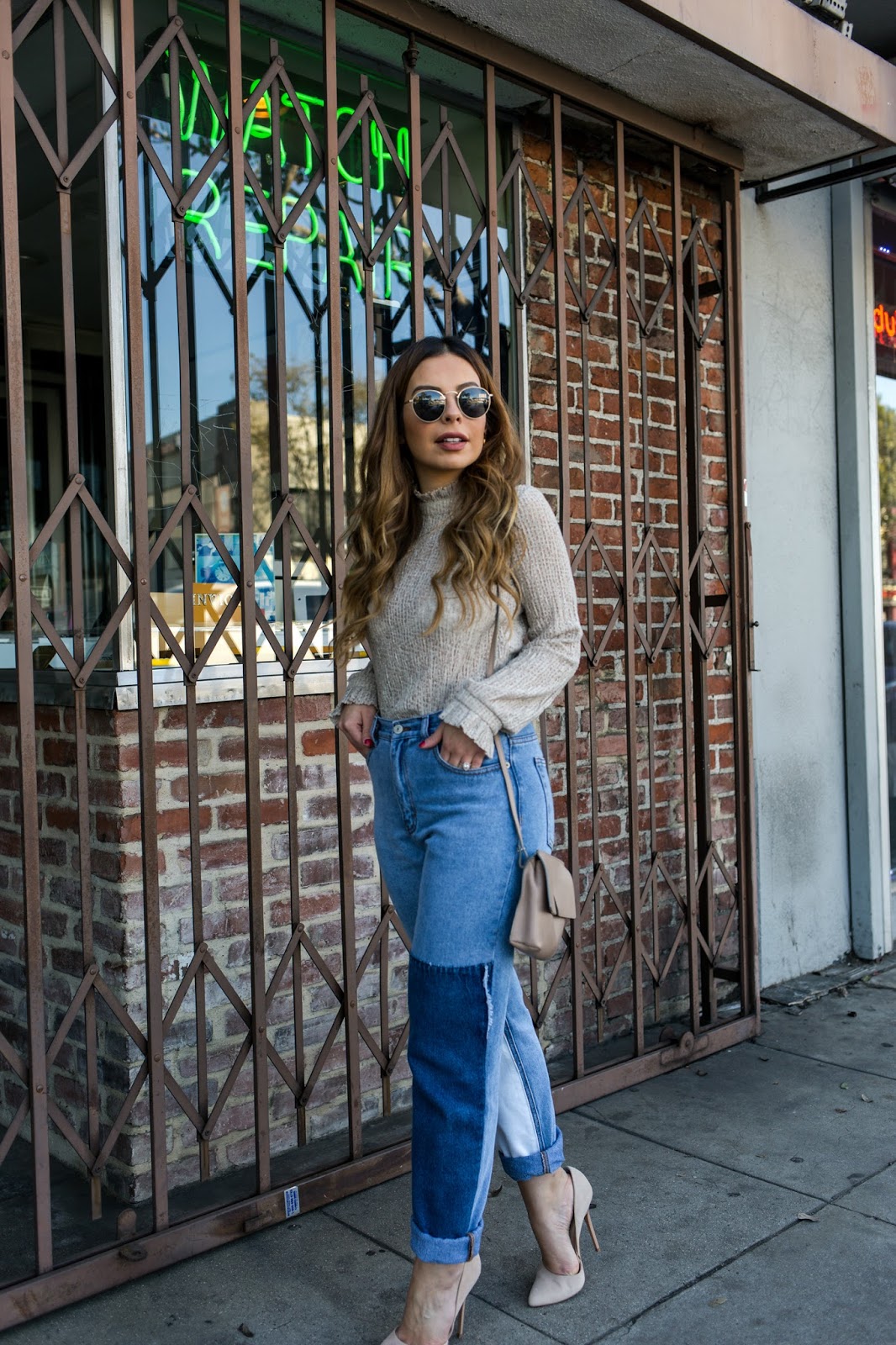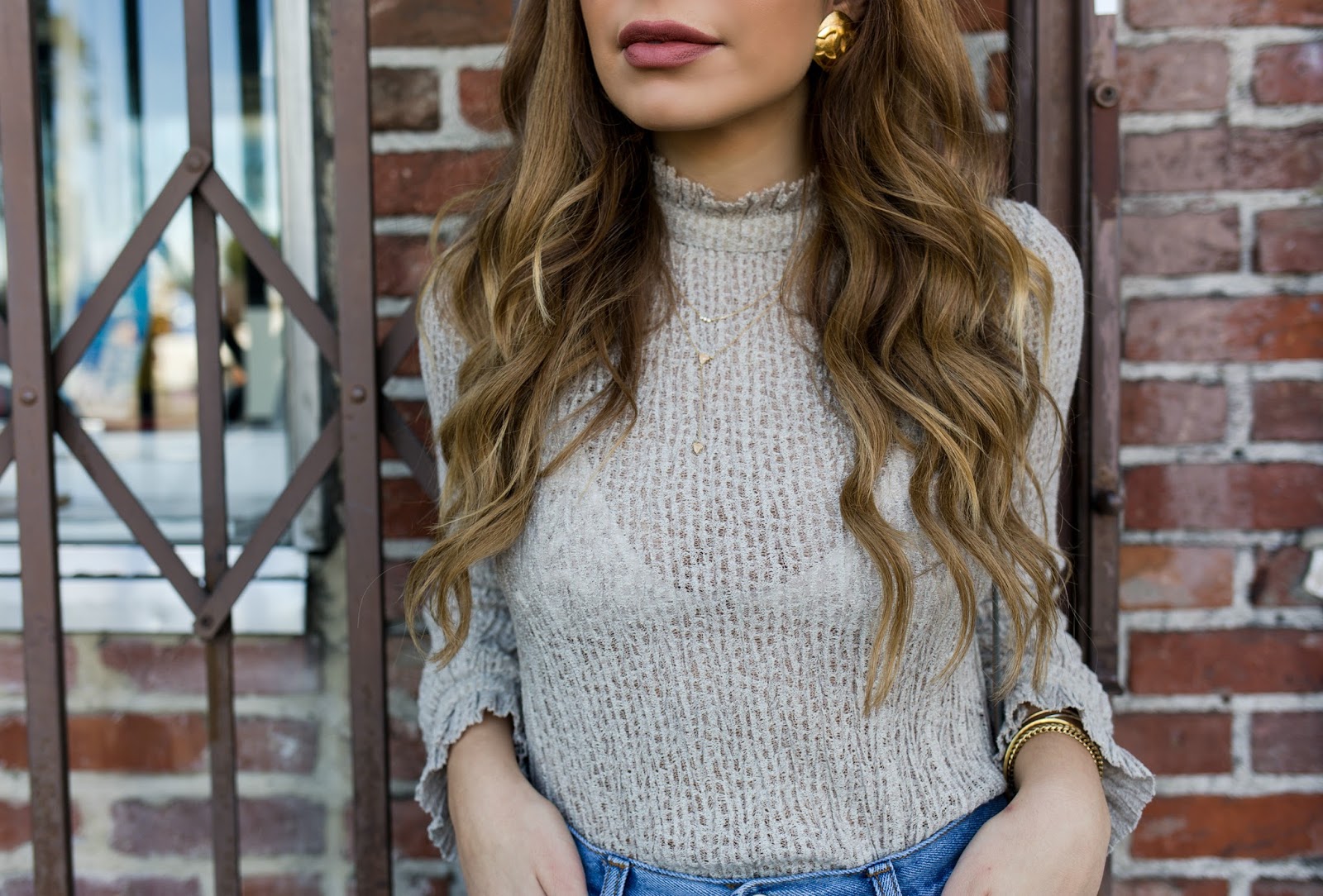 I've said this many times before and I'll say it again, my journey with jeans and denim pants has been a struggle. I used to hate wearing jeans, the thought of putting an outfit together let alone taking photos with them made me cringe. I have a pear shape body, super narrow on the top half and heavier on the bottom + I'm a shorty. I could never find jeans that made me feel good till I discovered Mom Jeans.
What I love most about Mom Jeans is of course the fit. They're not as tight as Skinny Jeans but not as loose and baggy as Boyfriend Jeans. Plus, they are almost always high-waisted and covering my pooch is a must!
They look effortlessly cool with heels, booties, flats…you name it! I wore my recent find from
Brandy Melville
with a nude Zara blouse and Steve Madden pumps. The look was casual with a slight 70's vintage vibe thanks to the patchwork and high neckline top.
Check out my top 5 favorite Mom Jeans below (I own 80% of them)!