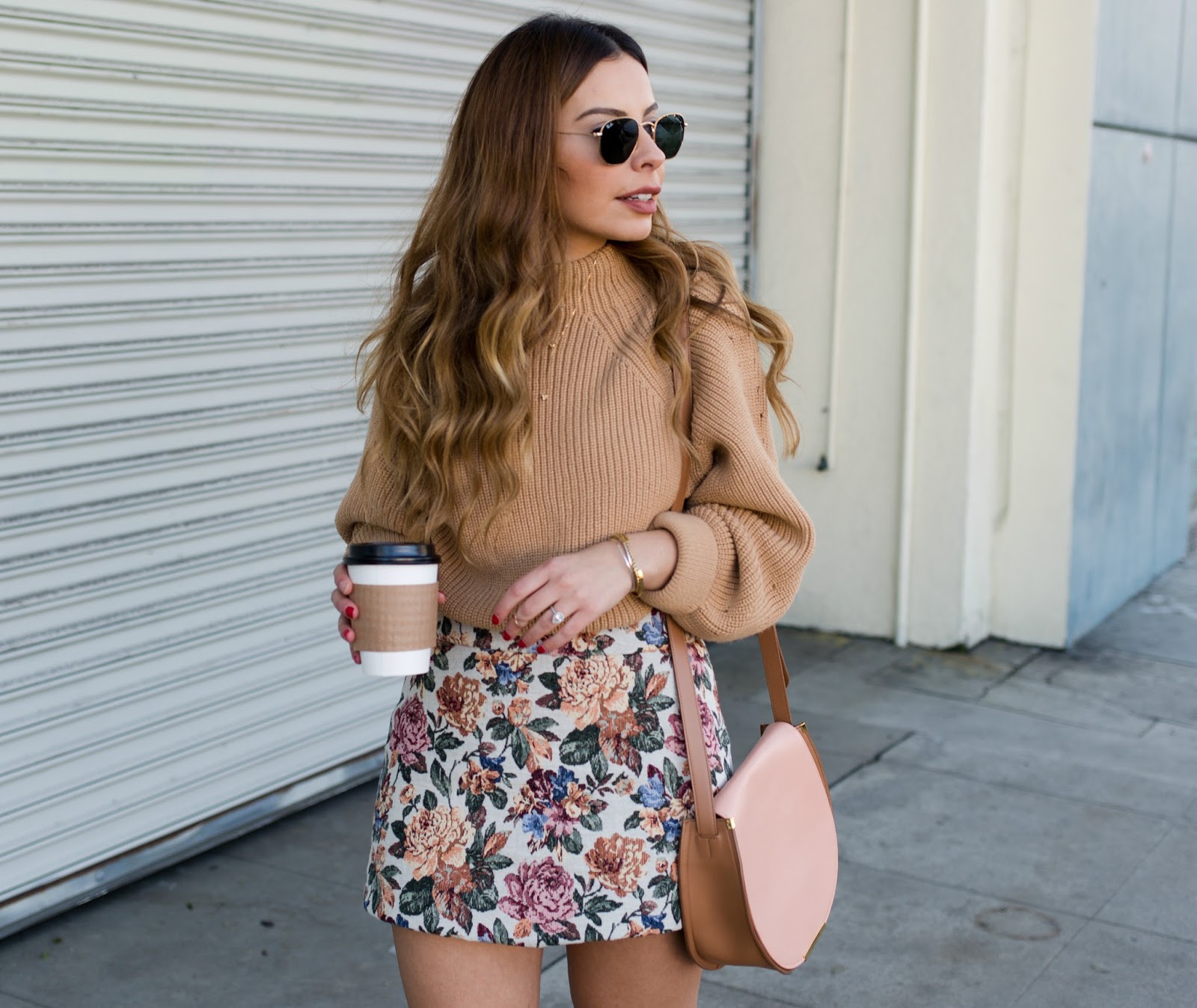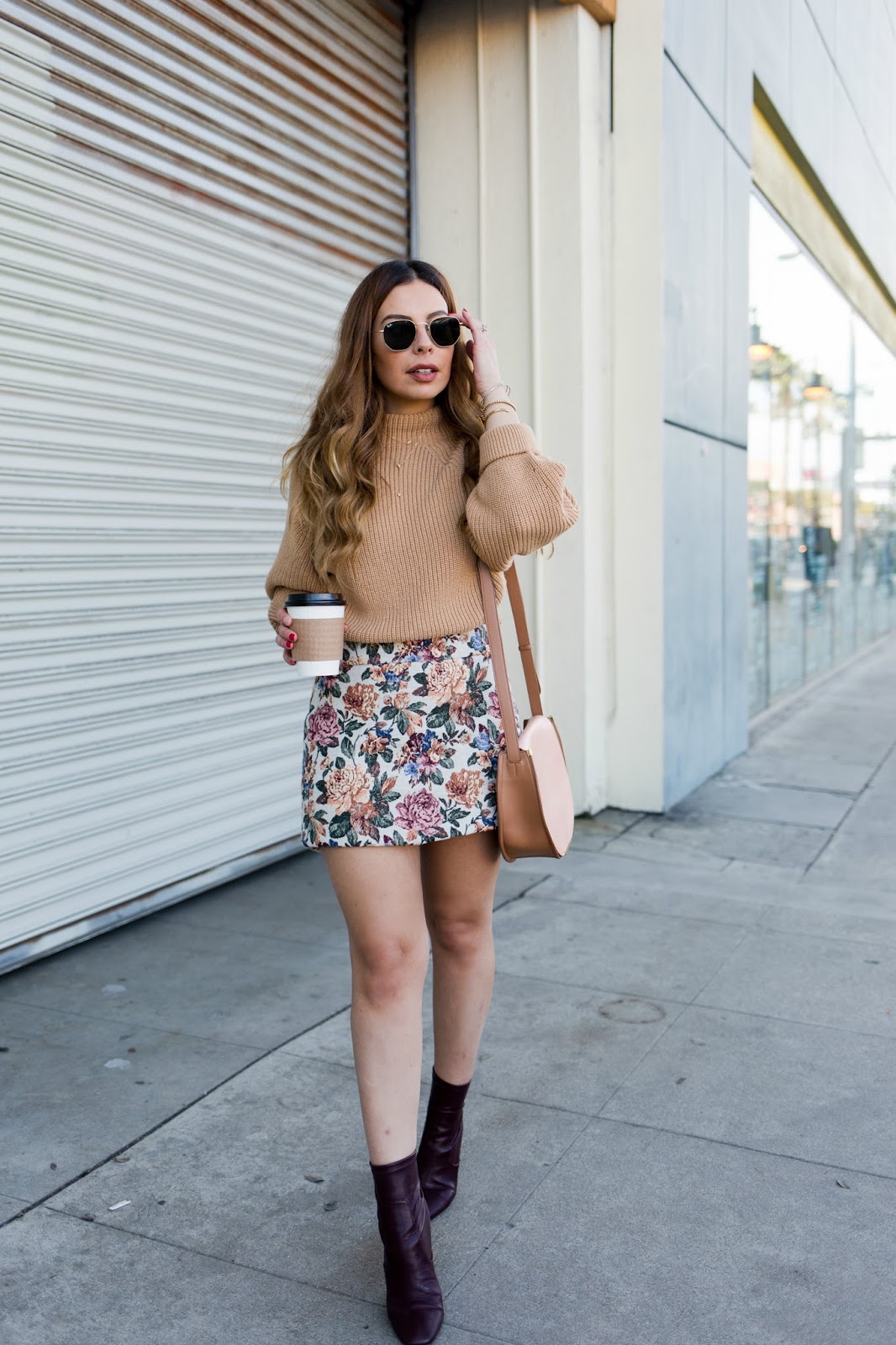 Mini skirts are a staple item in my closet and as a petite lady they are by far the most flattering of lengths. In my case sometimes shorter is better! For cold weather months I swoon for tapestry prints and styles. They are so luxe and lavish.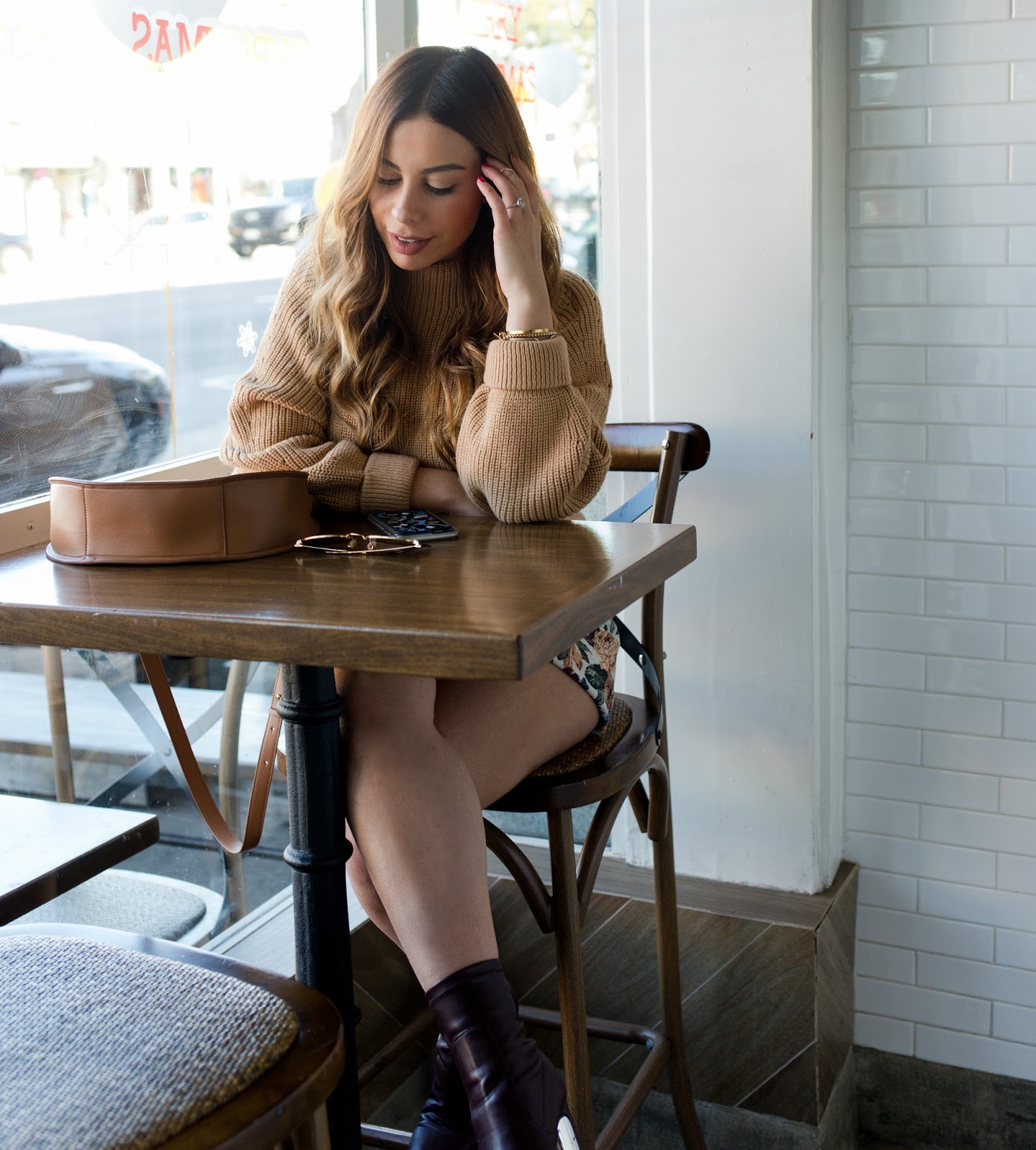 Coffee shops have been my home for the last few weeks sipping on vanilla lattes (with almond milk, of course) while working and shooting my daily looks. I recently befriended Stefanie, a photog from LA and our first few meetings have been pleasant to say the least. One of my personal resolutions for this year is to get out and work with creative women. Women who have the same values and vision as I do. Stefanie is definitely one of those ladies and I am excited to see what 2017 brings for the both of us! We met up for coffee at Happy Days Cafe in Sherman Oaks for girl time and this tapestry mini skirt.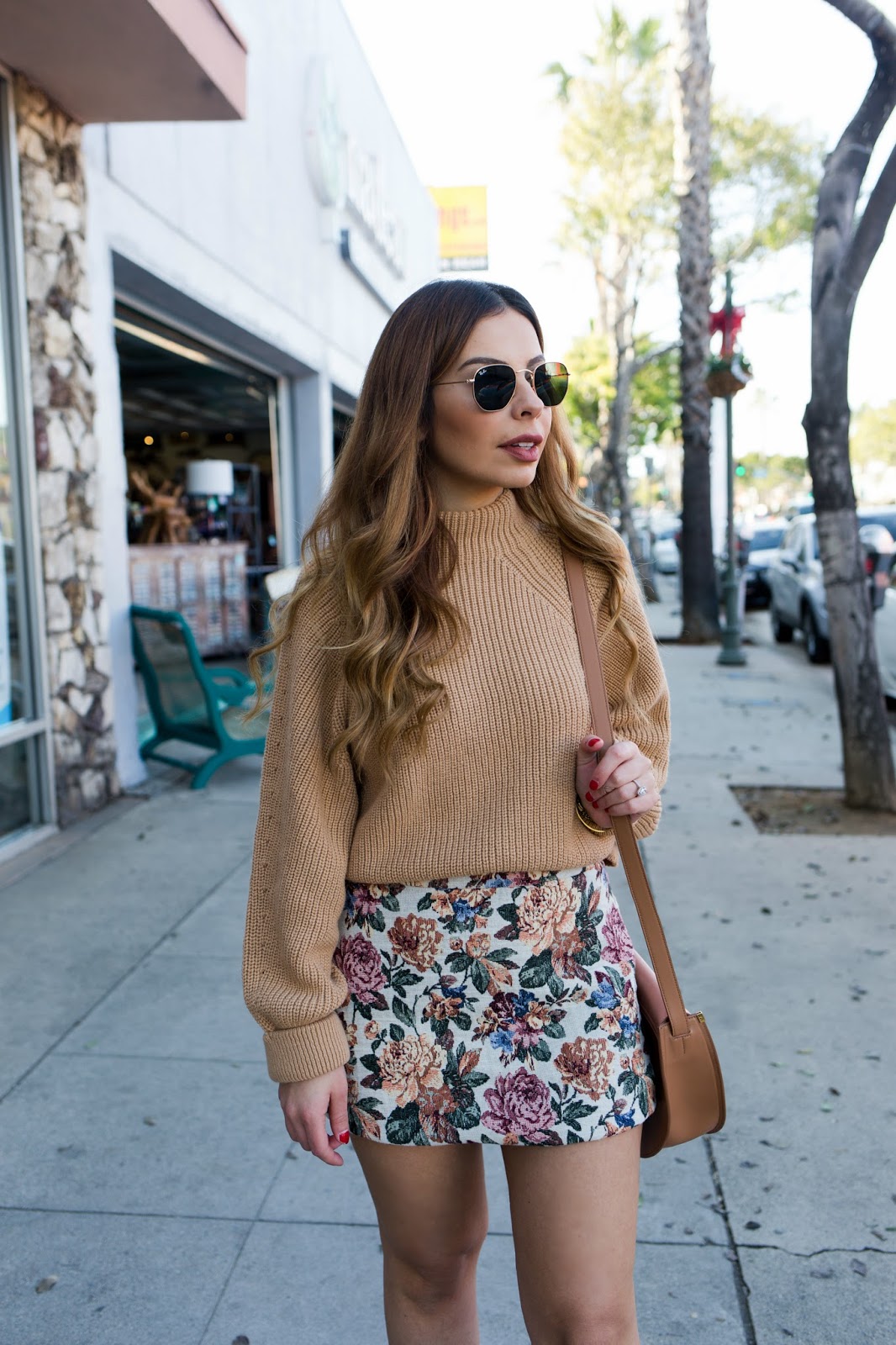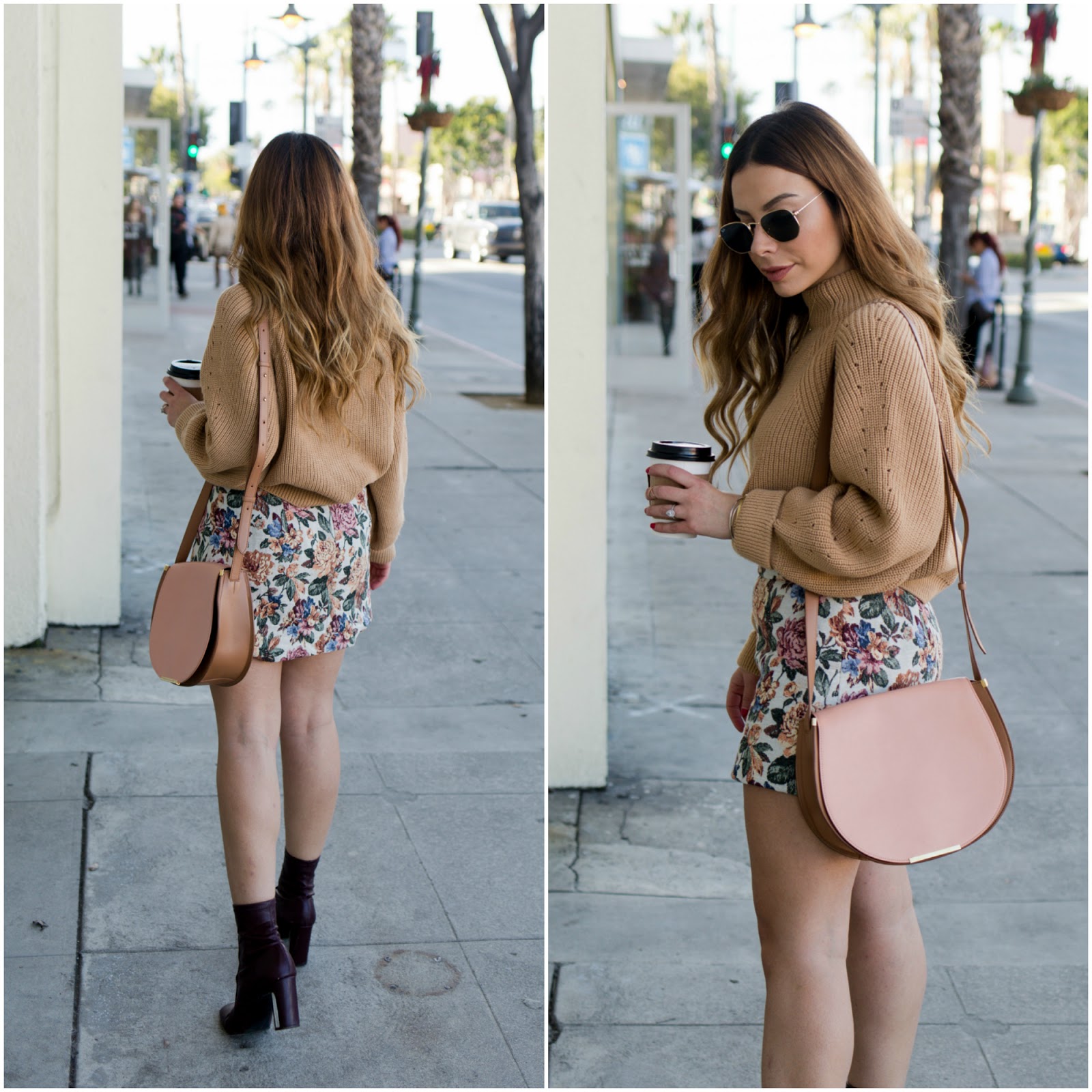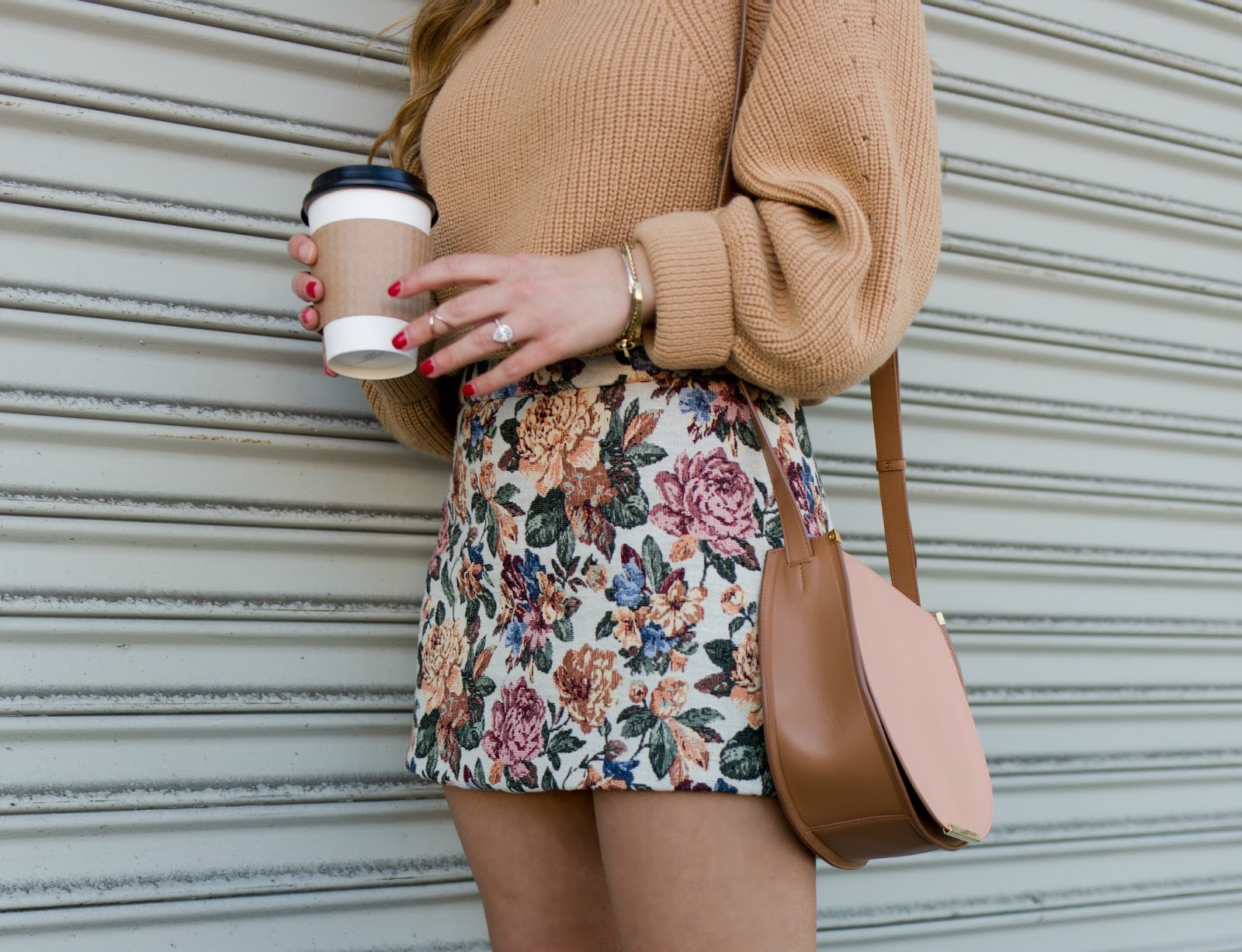 I paired my Zara tapestry skirt (purchased from the Zara Sale) with a chunky camel sweater and oxblood booties. The skirt is no longer available online but check out your local Zara to see if you can get your hands on this baby!
If not, I found 5 tapestry skirts on the web that I absolutely adore. All affordable and chic!
1. Topshop
3. Nasty Gal
4. ASOS
5. Nordstrom