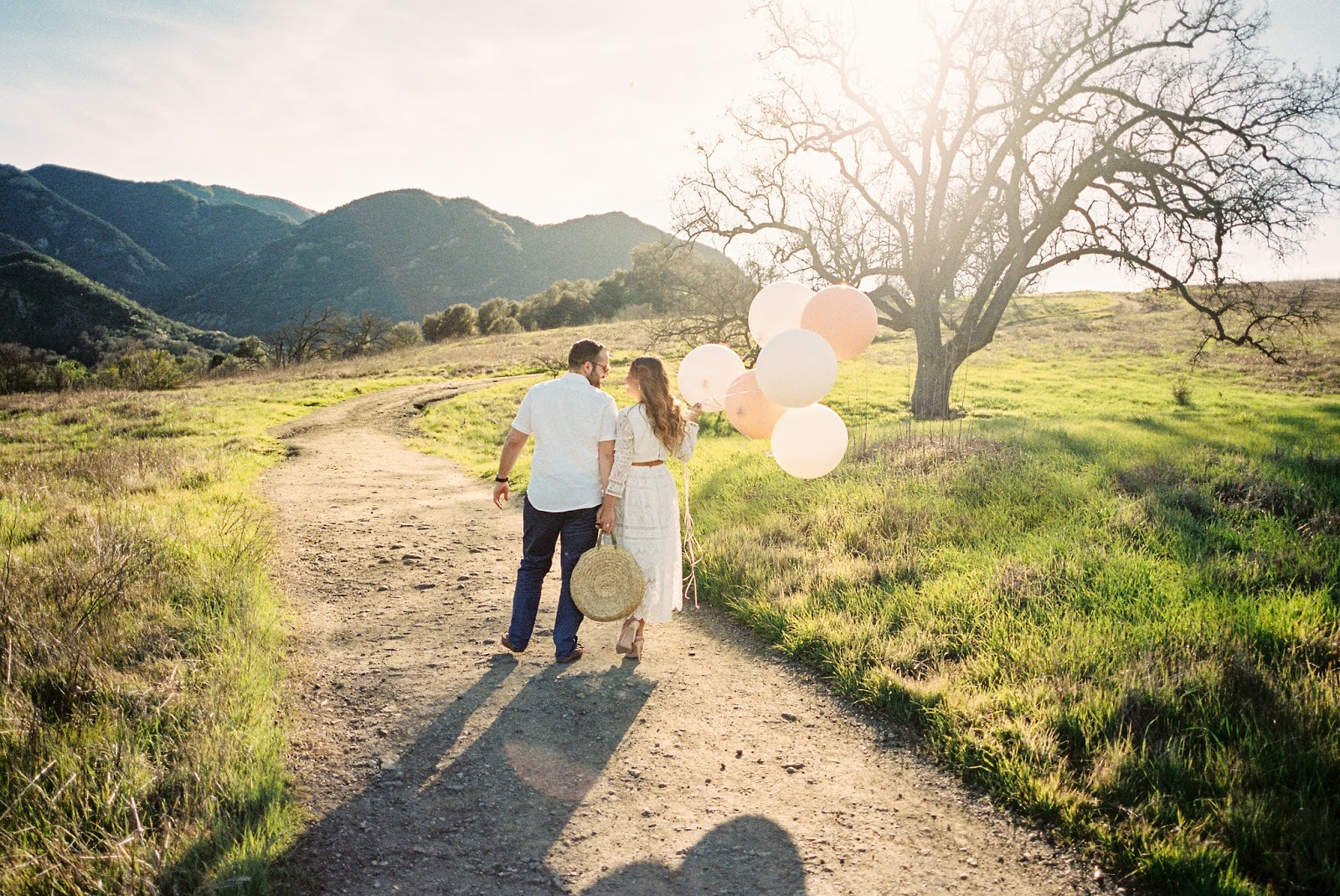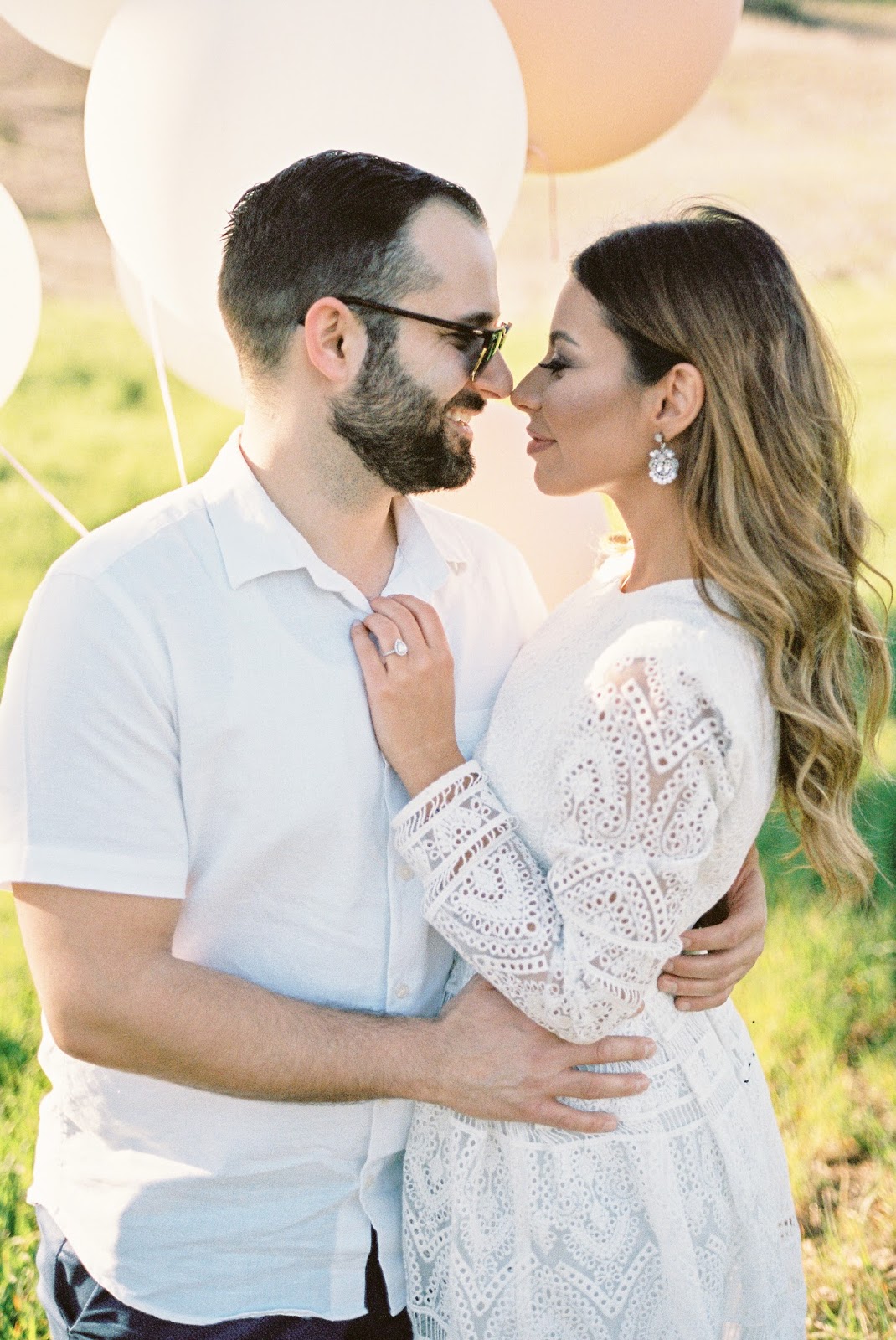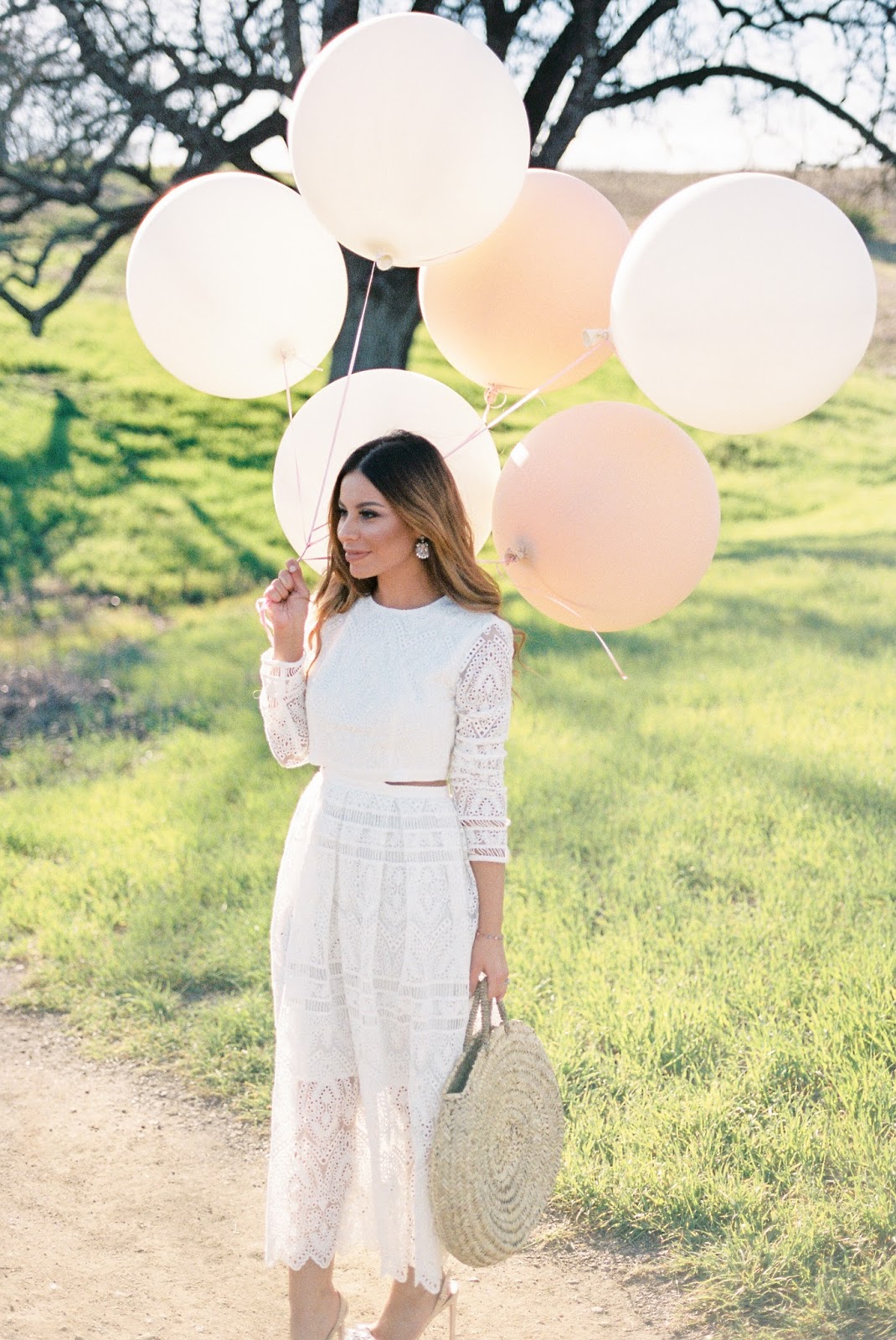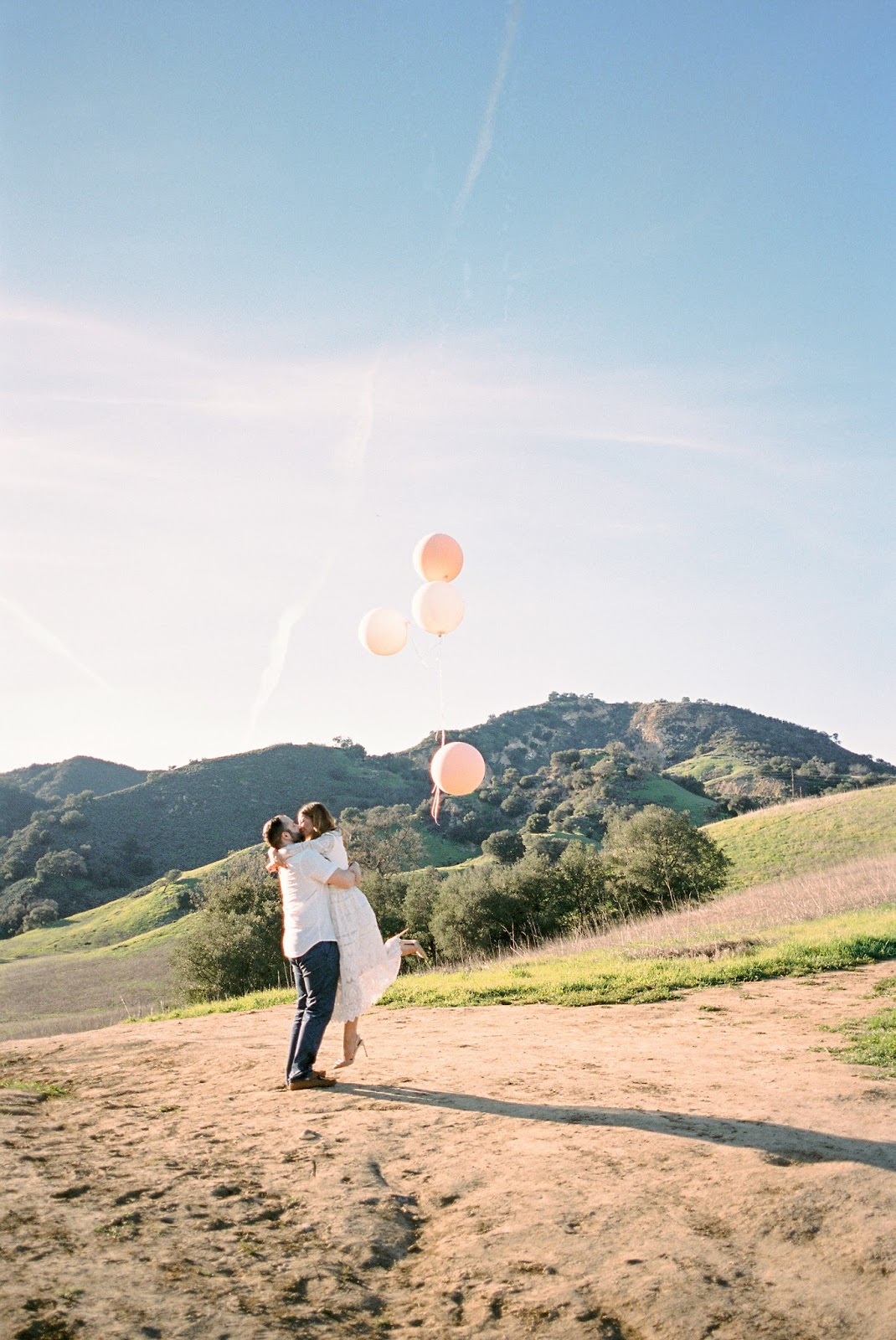 When Kris, our photographer, came to us with the idea of a film photoshoot for our engagement session I didn't know what to think. It had been years since I took a photo on a film camera…probably over 10. The thought was scary (my control freak self) not being able to view the photos or see any outcome until weeks later. But, somehow it was exactly what Emin and I needed.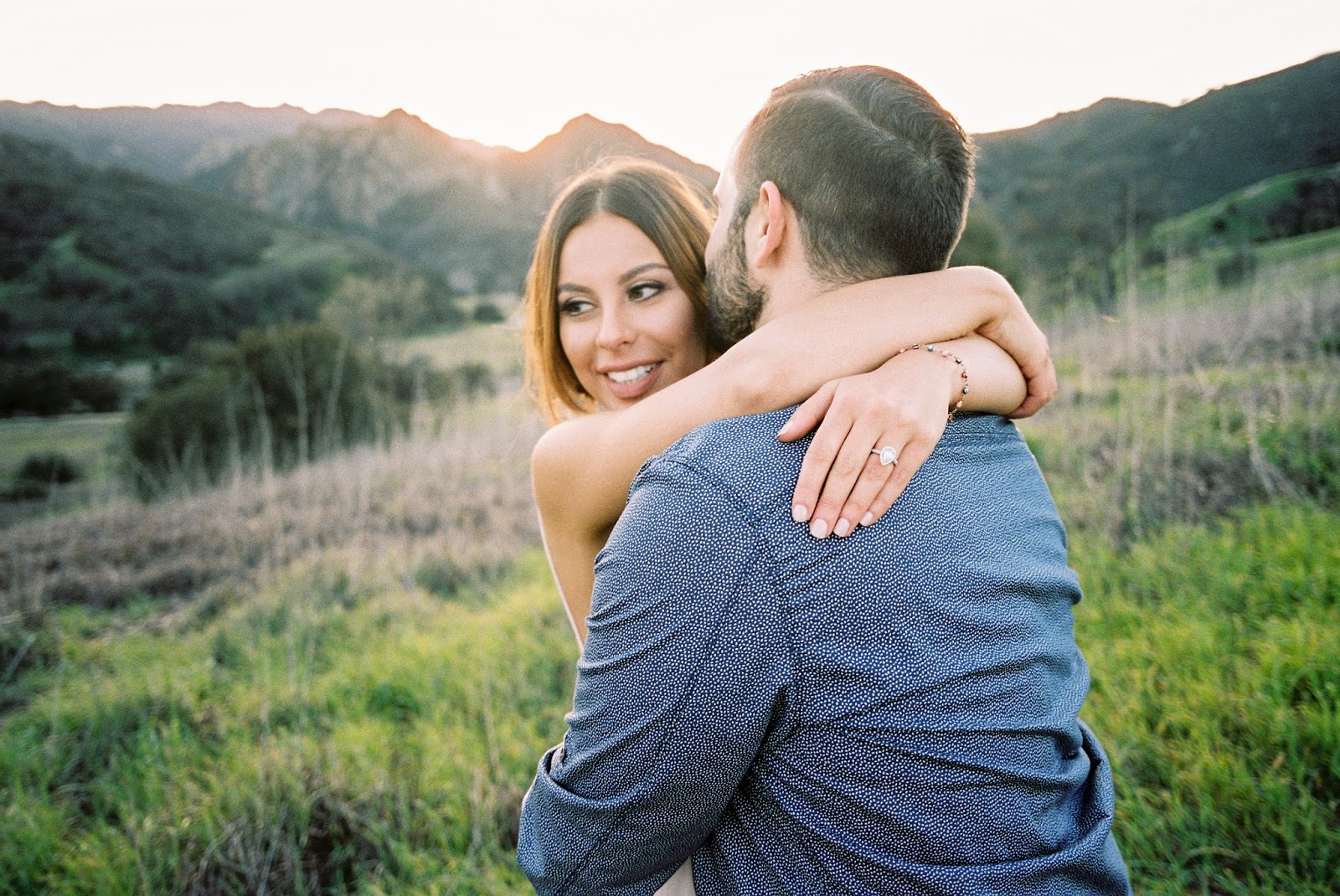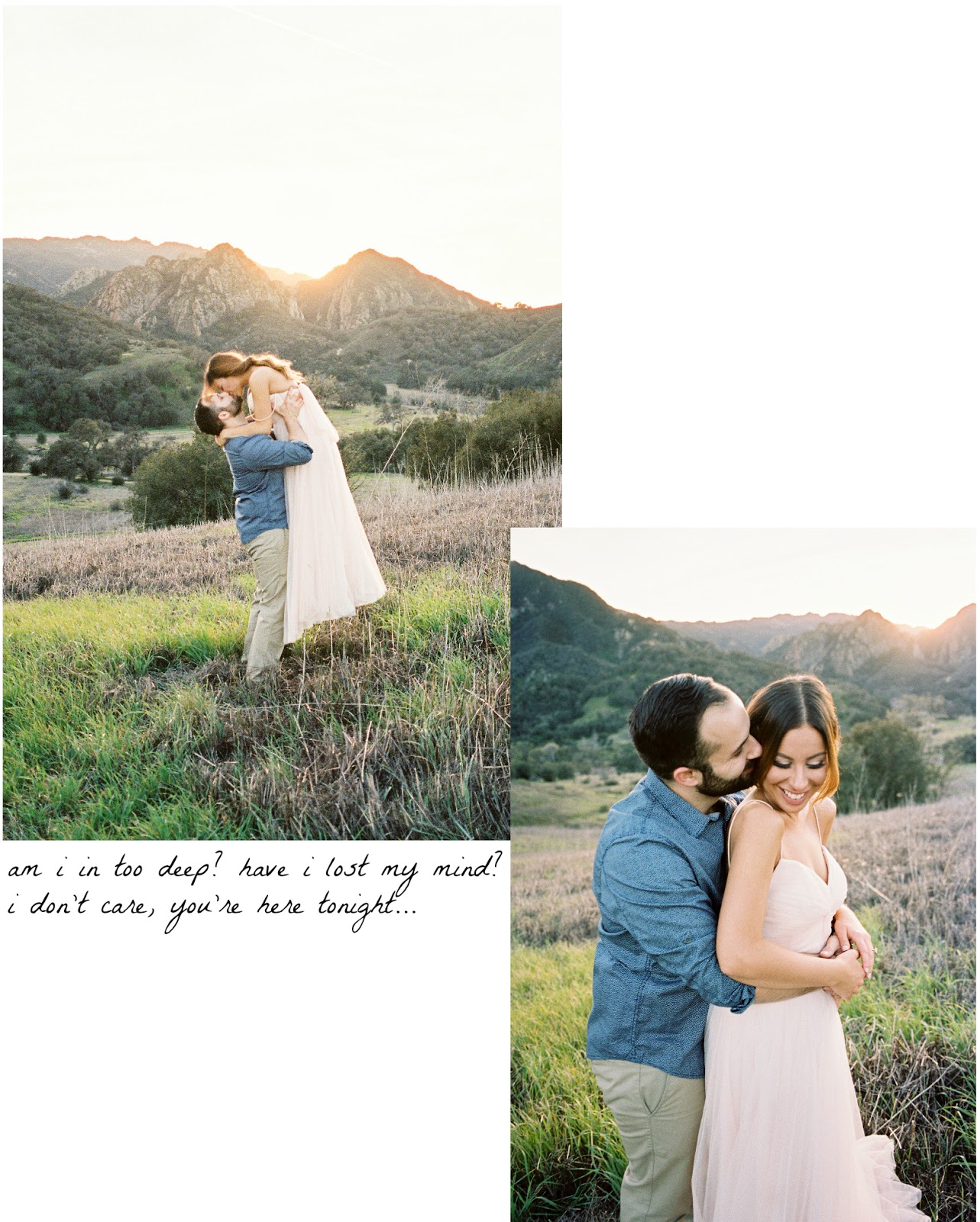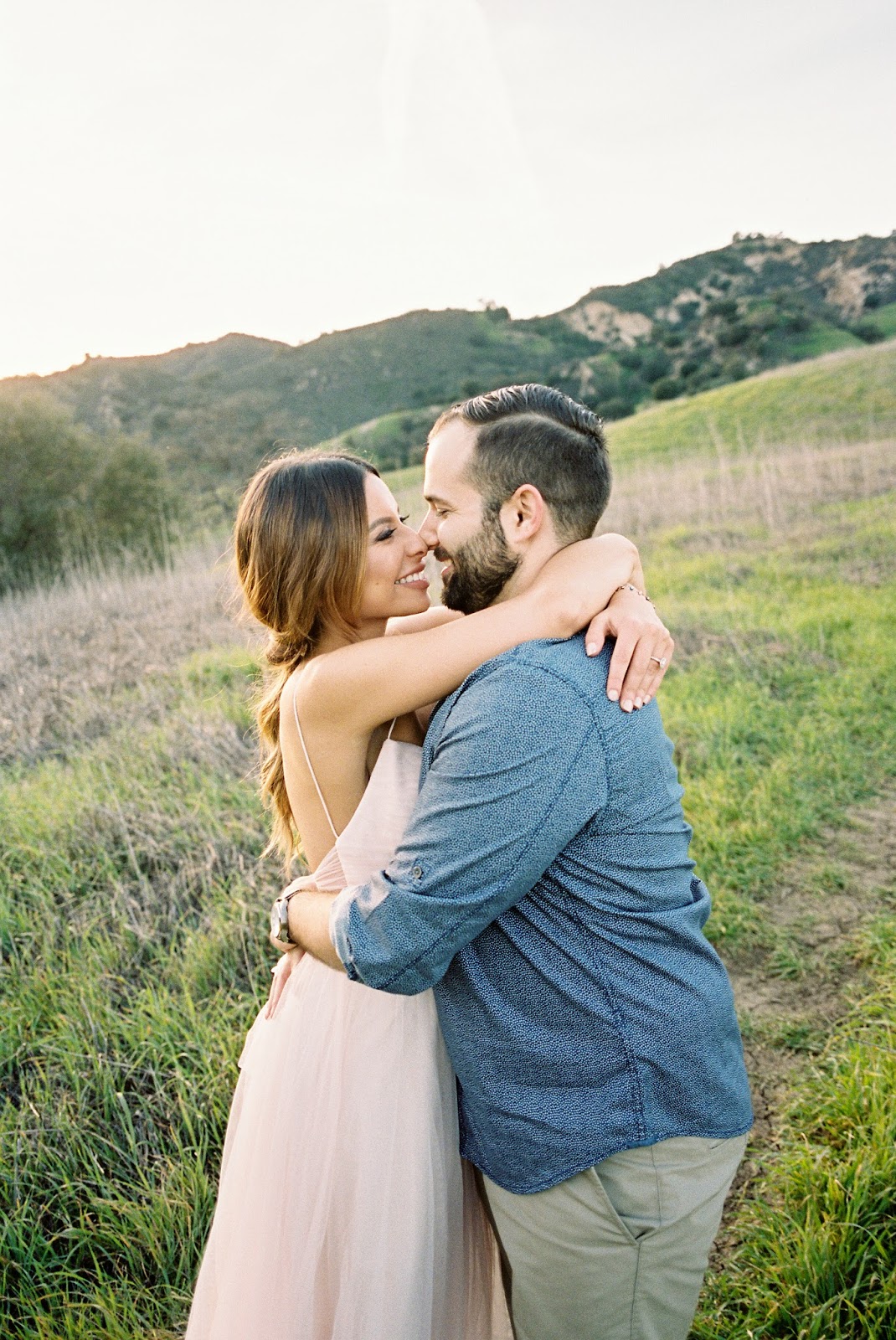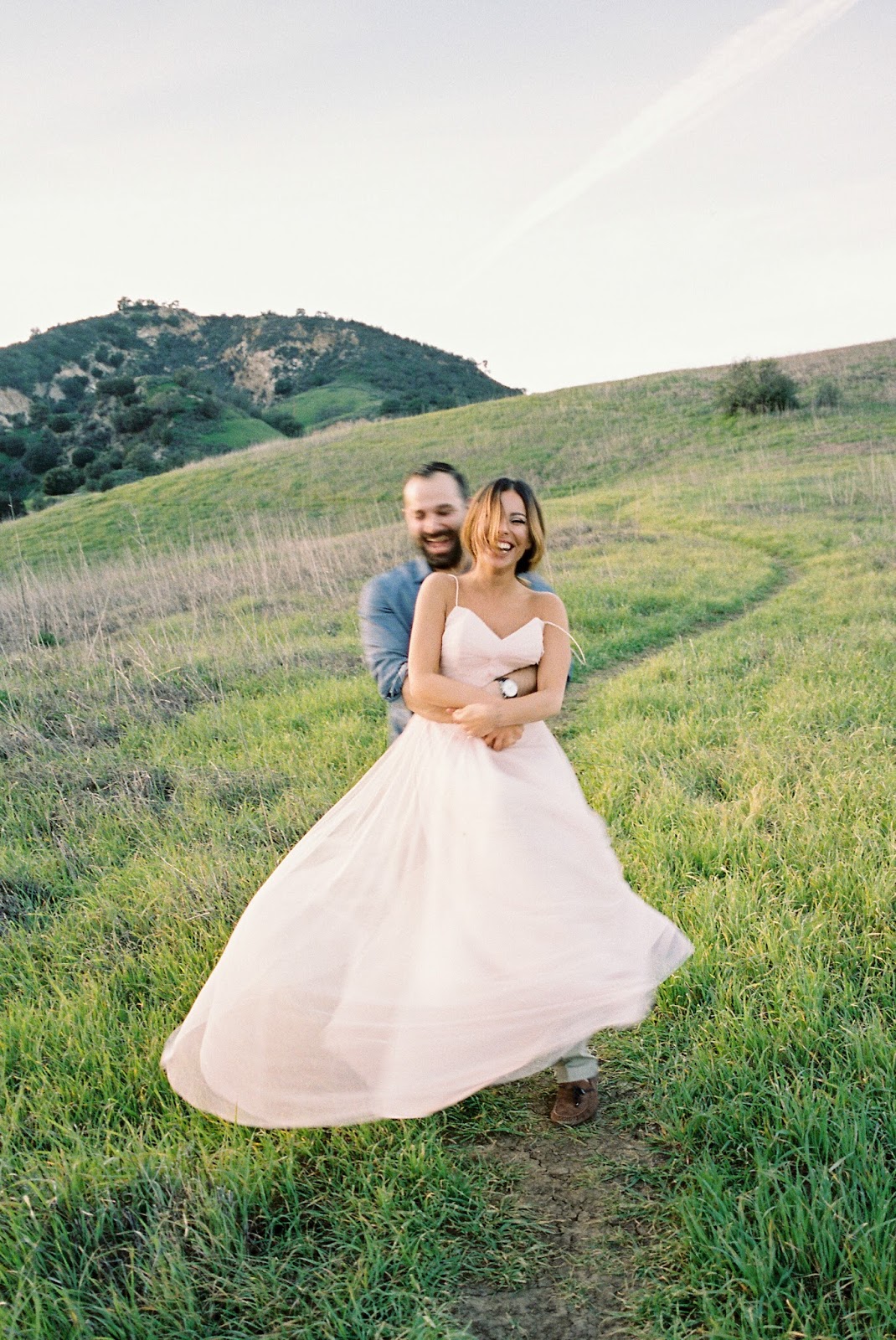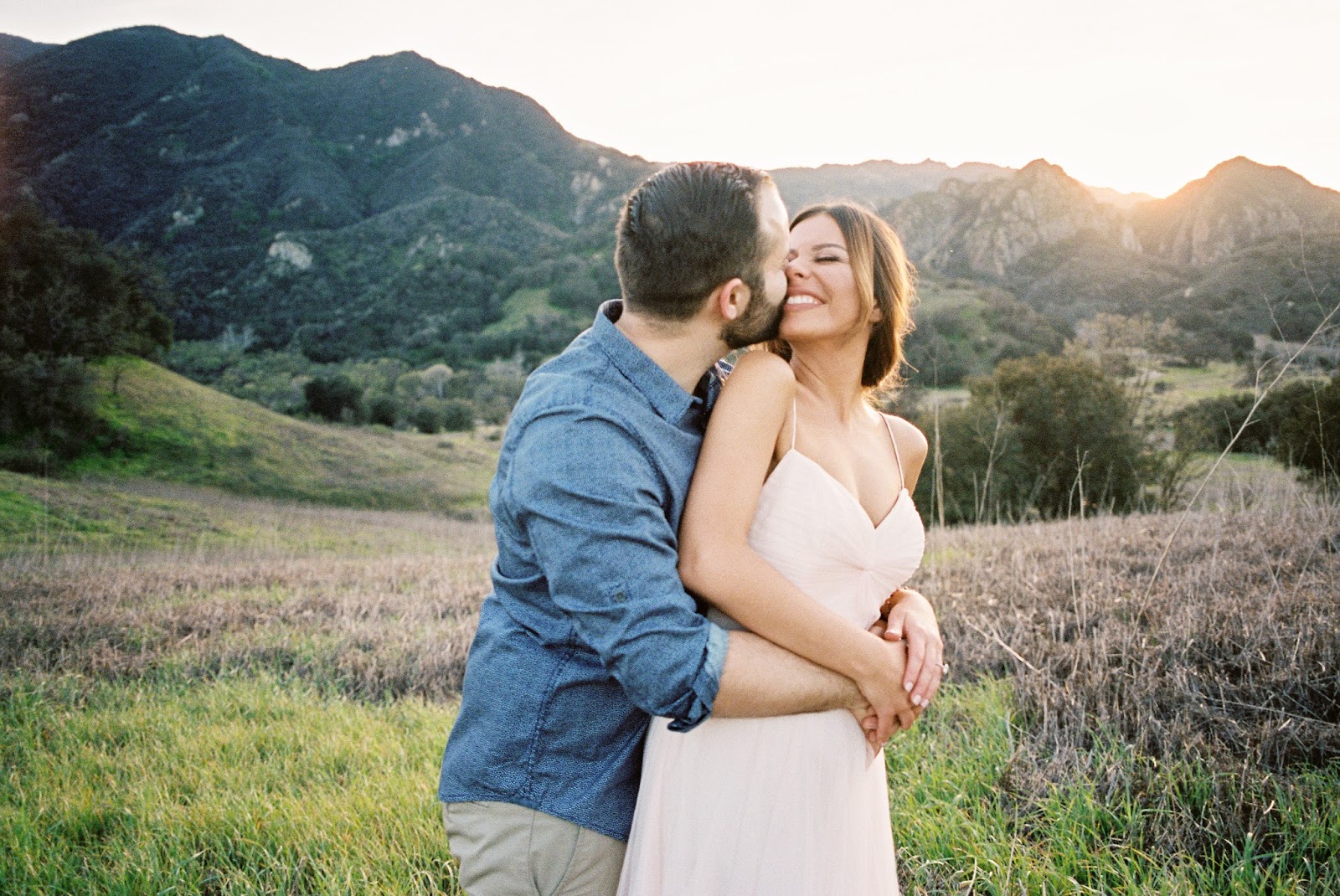 We headed to the Malibu Canyons for an afternoon of play. I say play instead of shoot because that's exactly what Emin and I did. We ran, we danced, we twirled, we let go of 10 giant balloons in the sky and watched them disappear. All of this while Kris stood back and captured us.
That was something really important to us…to be photographed in our most natural state.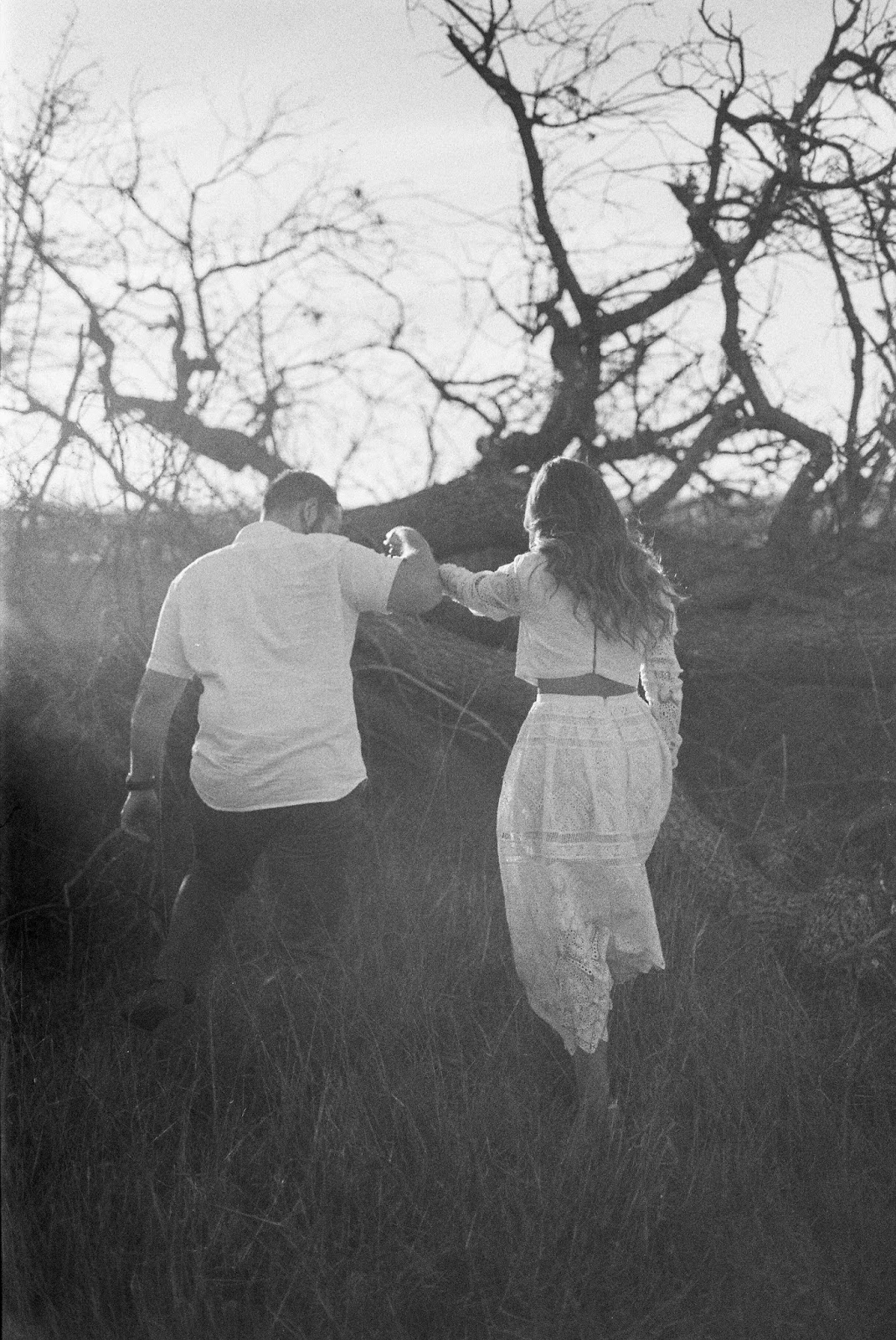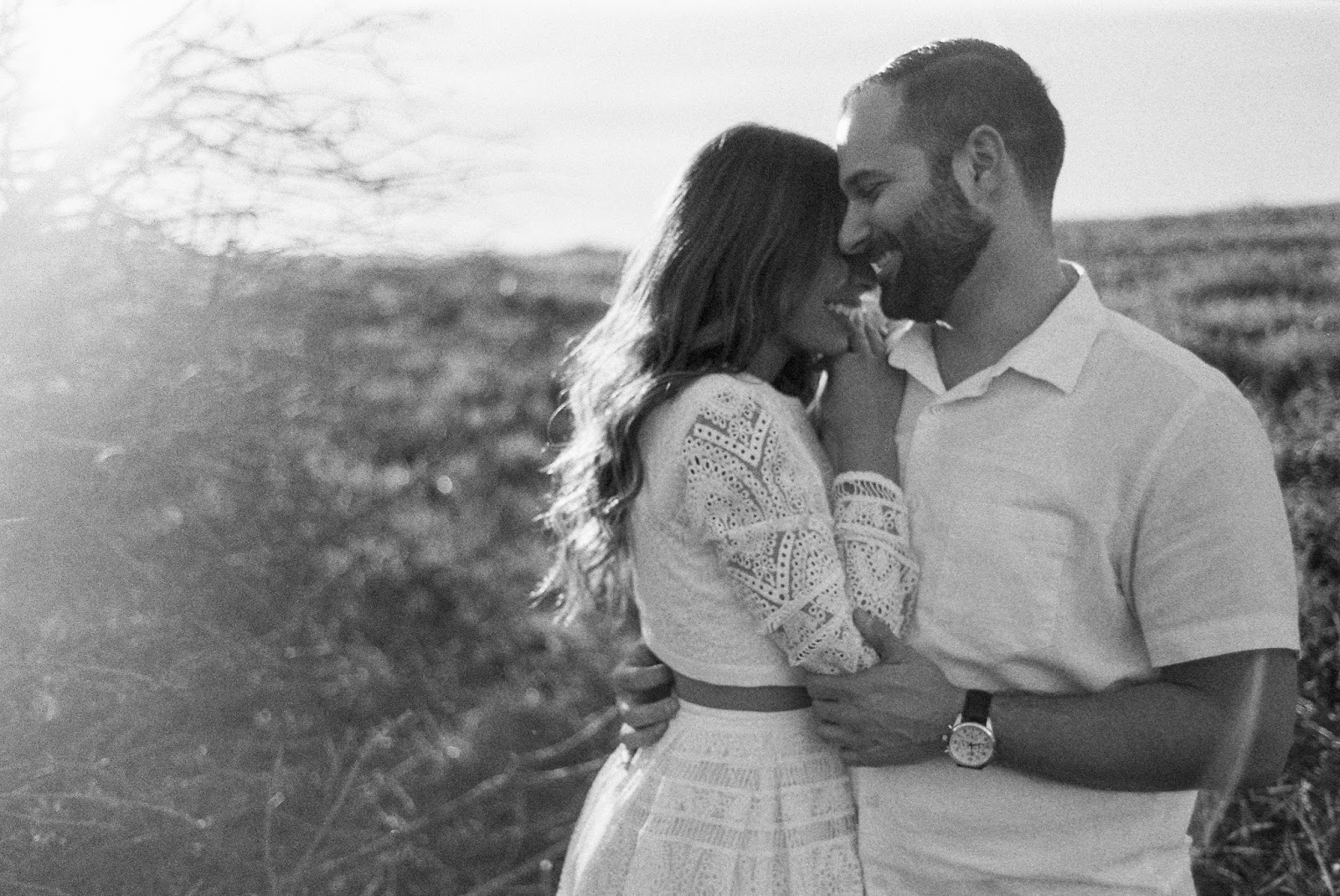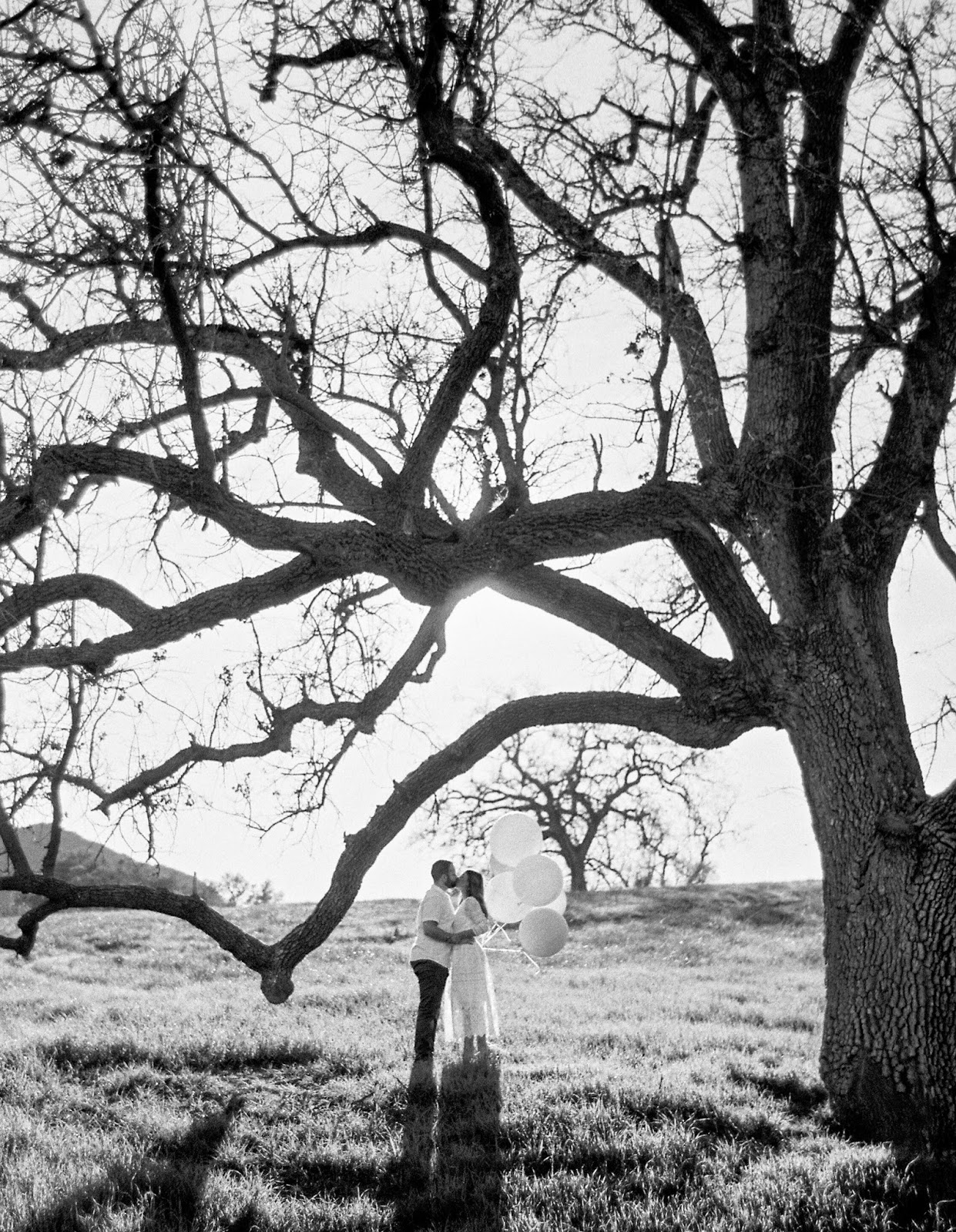 I wore two lovely dresses from BHLDN, a long sleeve white lace number and a blush tulle gown with bow back detail. I felt like an absolute princess! I love the way the two dresses compliment each other but are entirely different looks.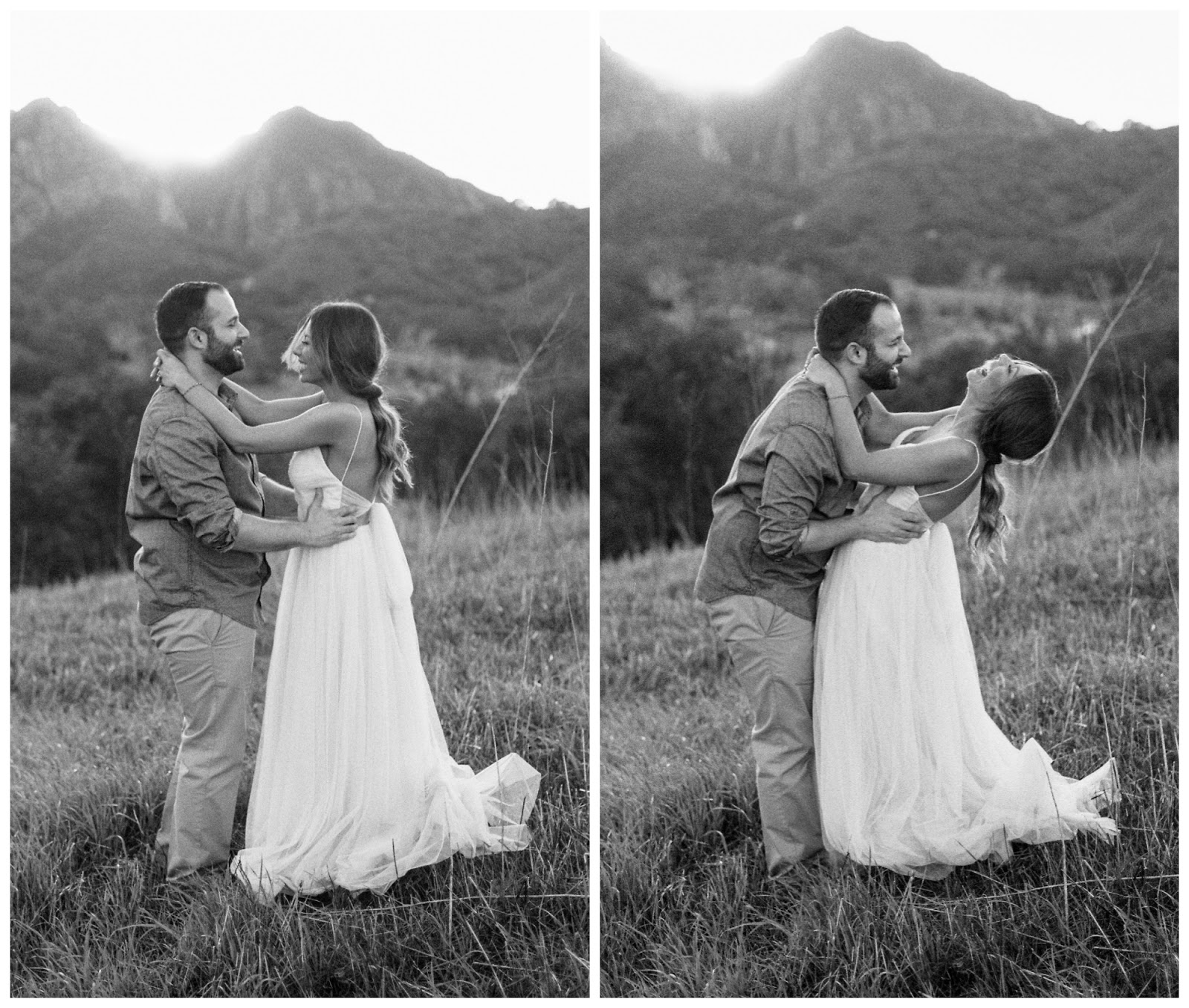 Of all the photoshoots I have been on and all the photos I have taken these are by far my favorite. They truly hold a special place in my heart. There is something so raw and in the moment about them. It's also with my favorite person in the world and looking at his smile in these frames gives me the butterflies.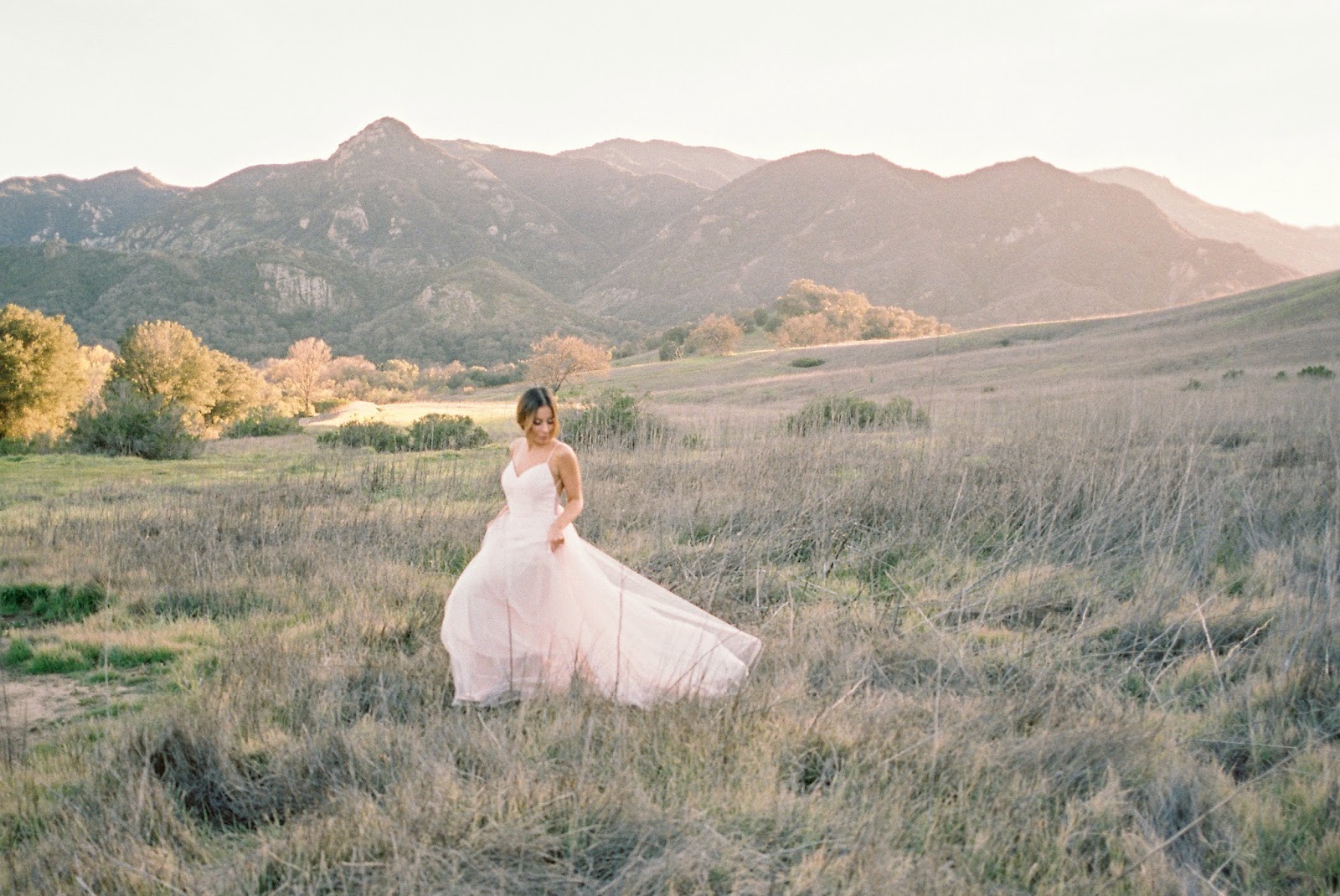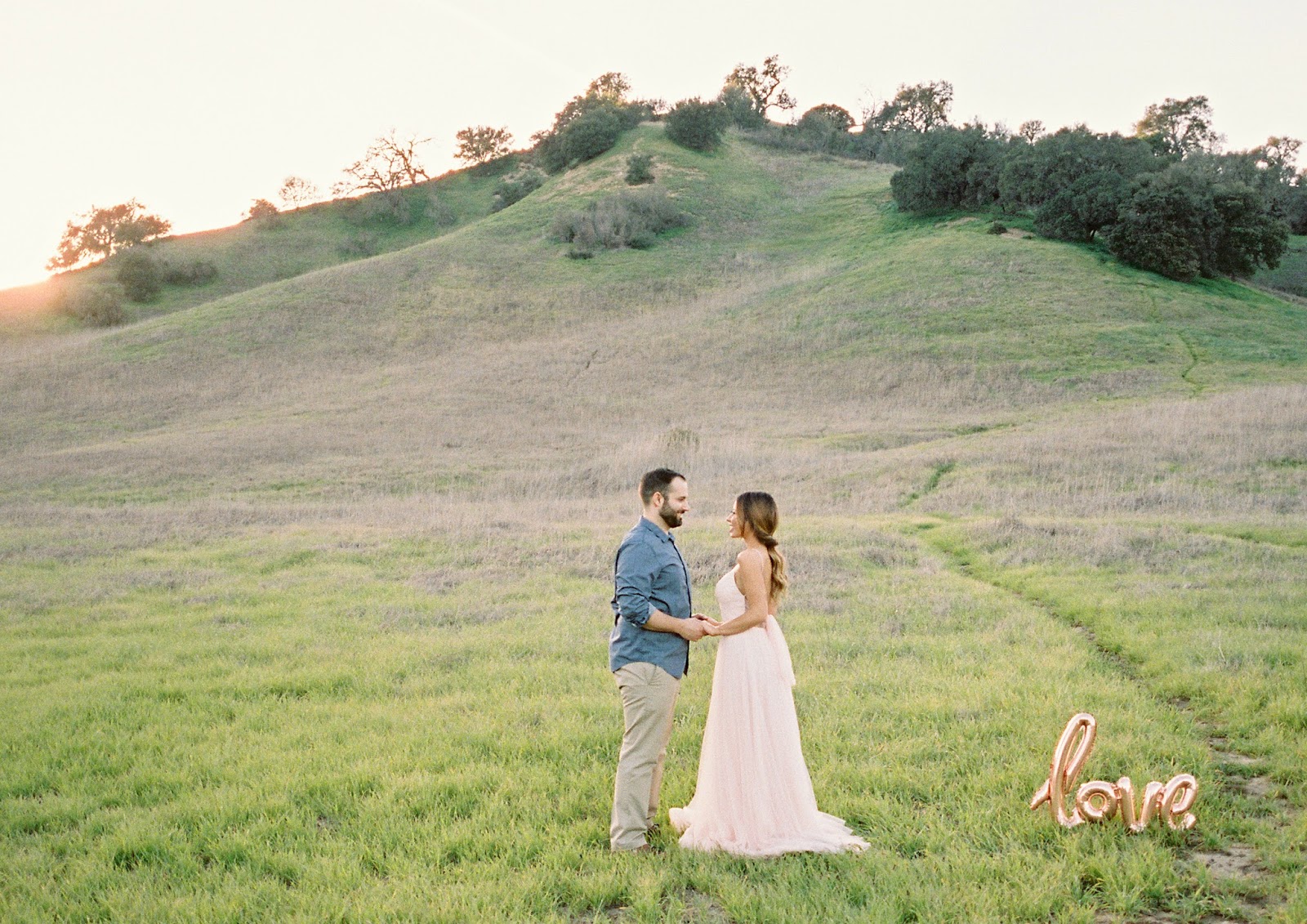 Like most of my entries lately I wanted to share some tips for engagement sessions and things I learned along the way. I hope these help you create your dream lovebird photos.
1. Wardrobe & Outfits – My number one suggestion would be to wear what you feel most comfortable in! Photos capture how you feel internally so if you are wearing a skin tight dress and feel insecure trust me it will show! For example, I am not too fond of my legs…if I wore a mini skirt I would constantly be tugging at it and thinking "gosh do my legs look fat".
Also, make sure your couple looks don't match but rather compliment each other. I wore a blush pink dress but didn't make Emin wear a pink shirt. They just have to go…think of them as a collection not a copy.
2. Use props – Props add an extra something to your photos and they make it easier to pose because you have something to work with. We took a ton of props, everything from balloons to champagne and even a picnic setting which didn't make the cut.
3. Talk to each other – You might be thinking that this is a no brainer but you'd be surprised at how silent people get when they are shooting or posing. Talking to each other helps your mind forget about the fact that you are being photographed. Plus, a funny joke here or there can spark some laughter which comes off amazing in photos!
4. Create a moodboard or theme – Go into the shoot with an idea in mind. Search Pinterest and find couple photos that speak to you. Do you like interior photos? Do you like a beach setting? The forest? Are you mostly into black and white photography? Are the couples wearing evening clothes or are they more casual…you'll find a pattern as you start to pin. Create a board and share it with your photographer so you're on the same page!
5. Have fun with it! – I feel like this is my tip for almost anything and everything wedding related. But really, you have to have fun with it! Grab your boo's hand and run…put some music on and dance. The more natural and in the moment you are the better your outcome will be.
And if you have the opportunity….shoot on film!
A HUGE thank you to Kris Kan for our amazing photos and BHLDN for my looks.
BHLDN White Dress
BHLDN Blush Dress
xo
ejc