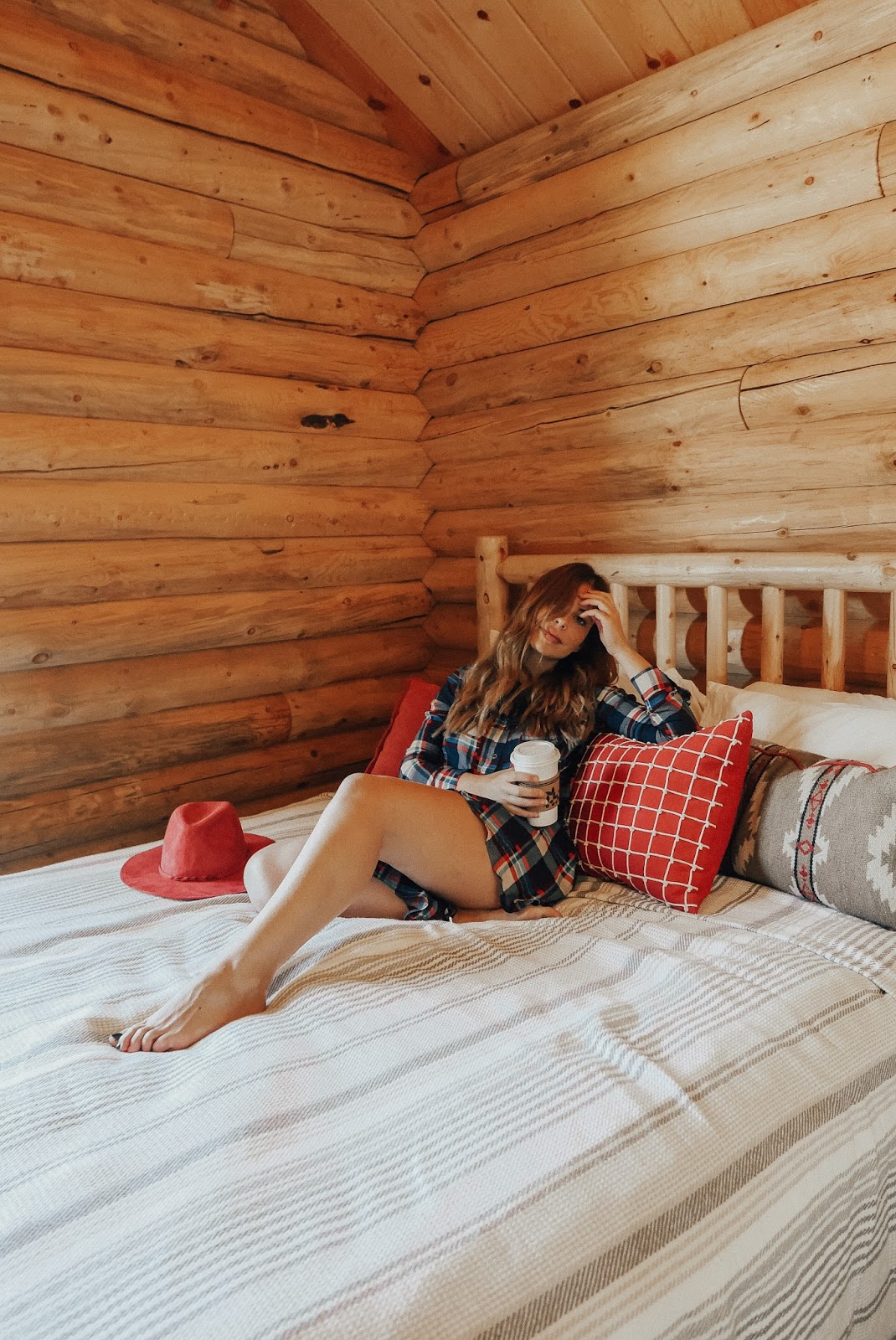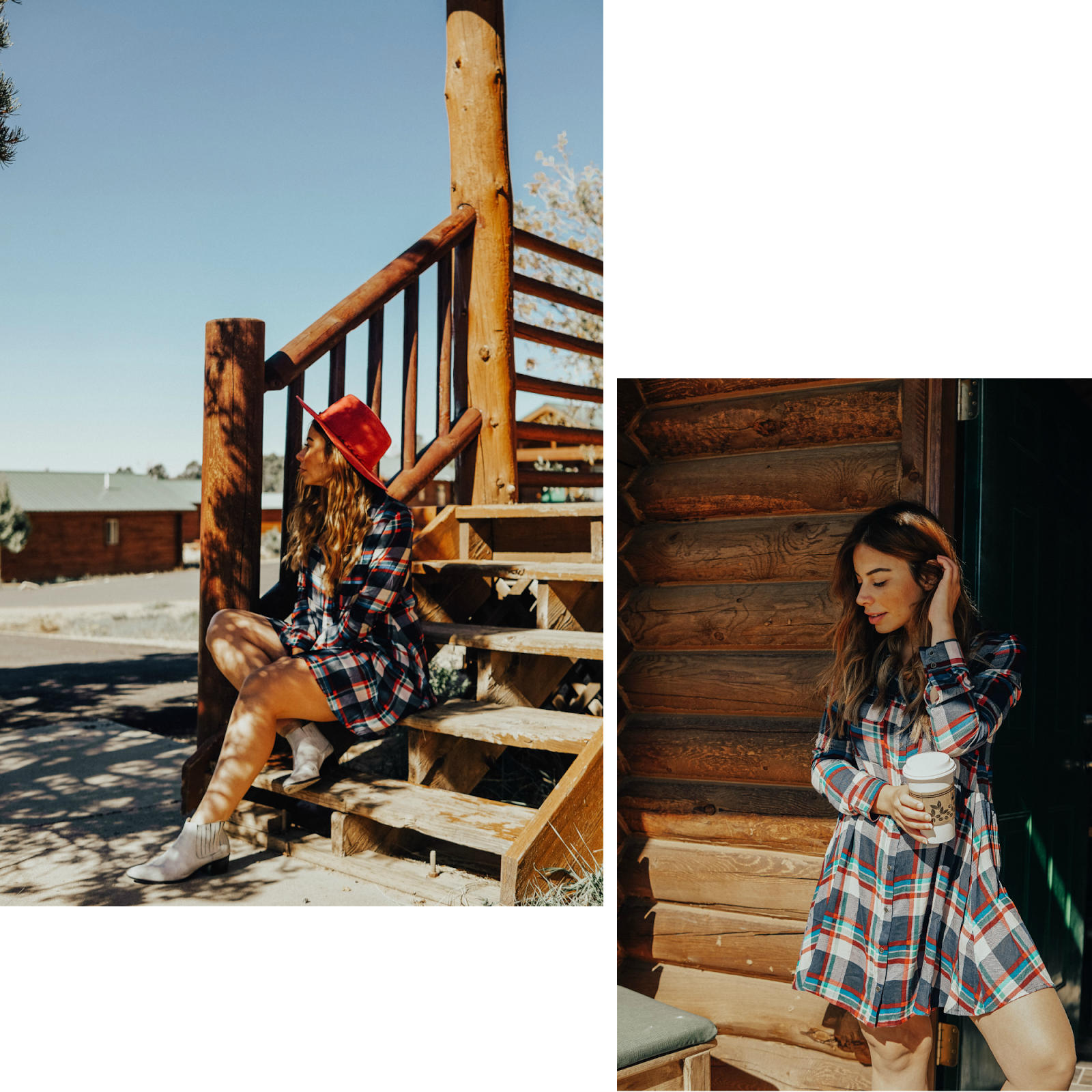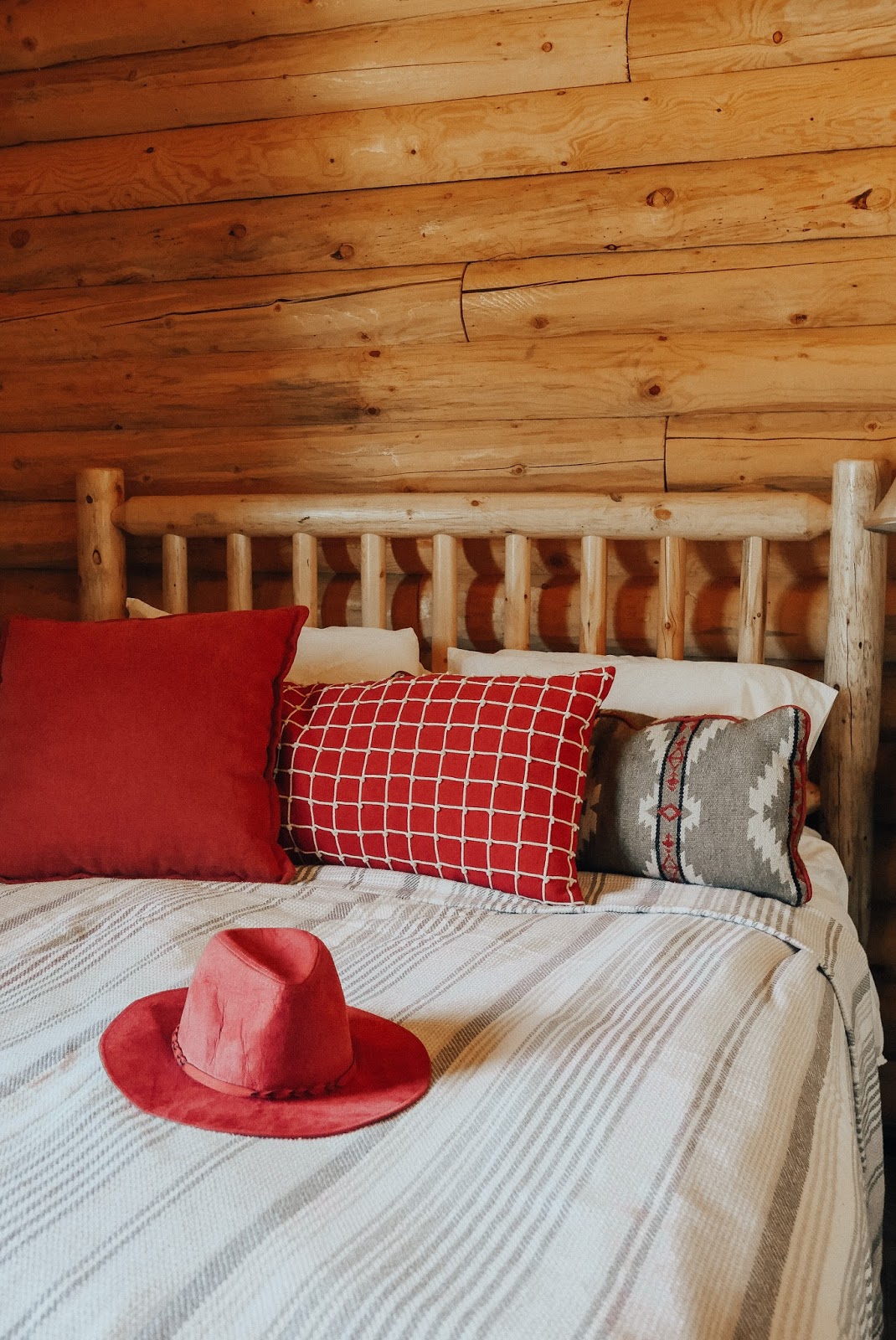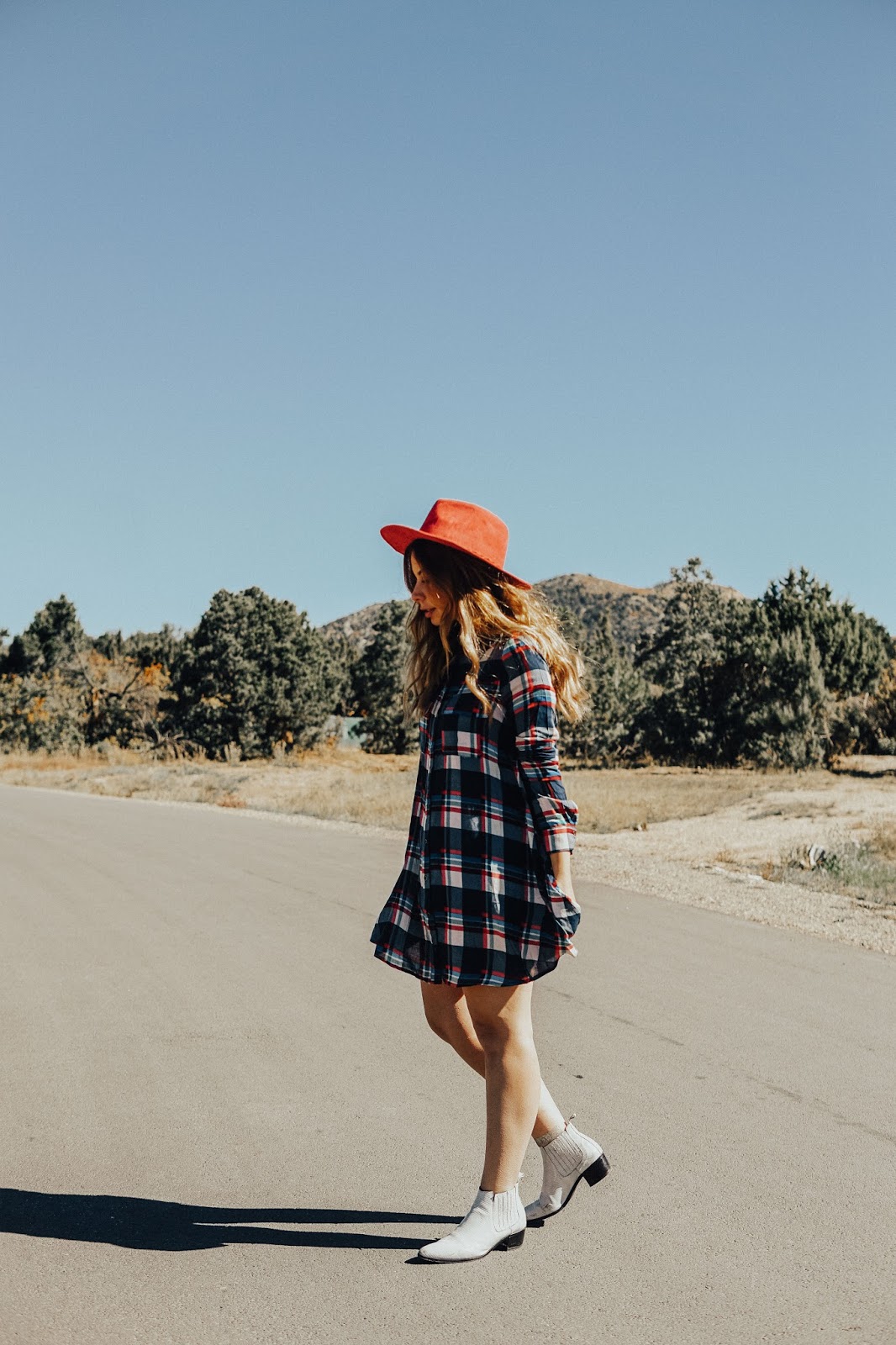 When Emin and I first got married we made a promise to travel as much as possible, specifically in the US. We wanted to explore and see a little bit of our own backyard before kids and adulting came into play. One night we sat on our couch and wrote down four places we wanted to visit on tiny pieces of paper, we then rolled them up and picked out of a hat. The last one standing was the one we were going to see. The last one we picked was Zion National Park!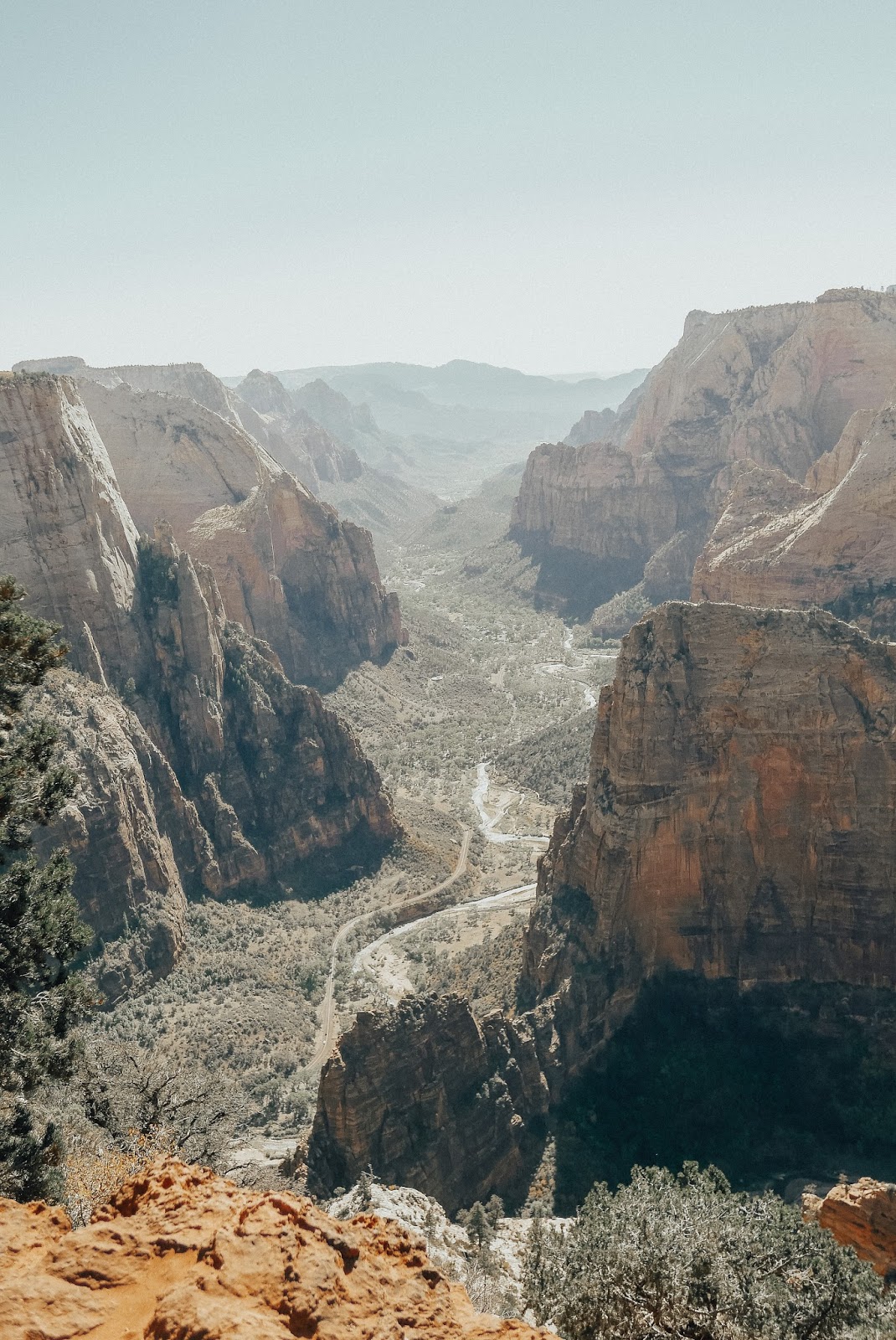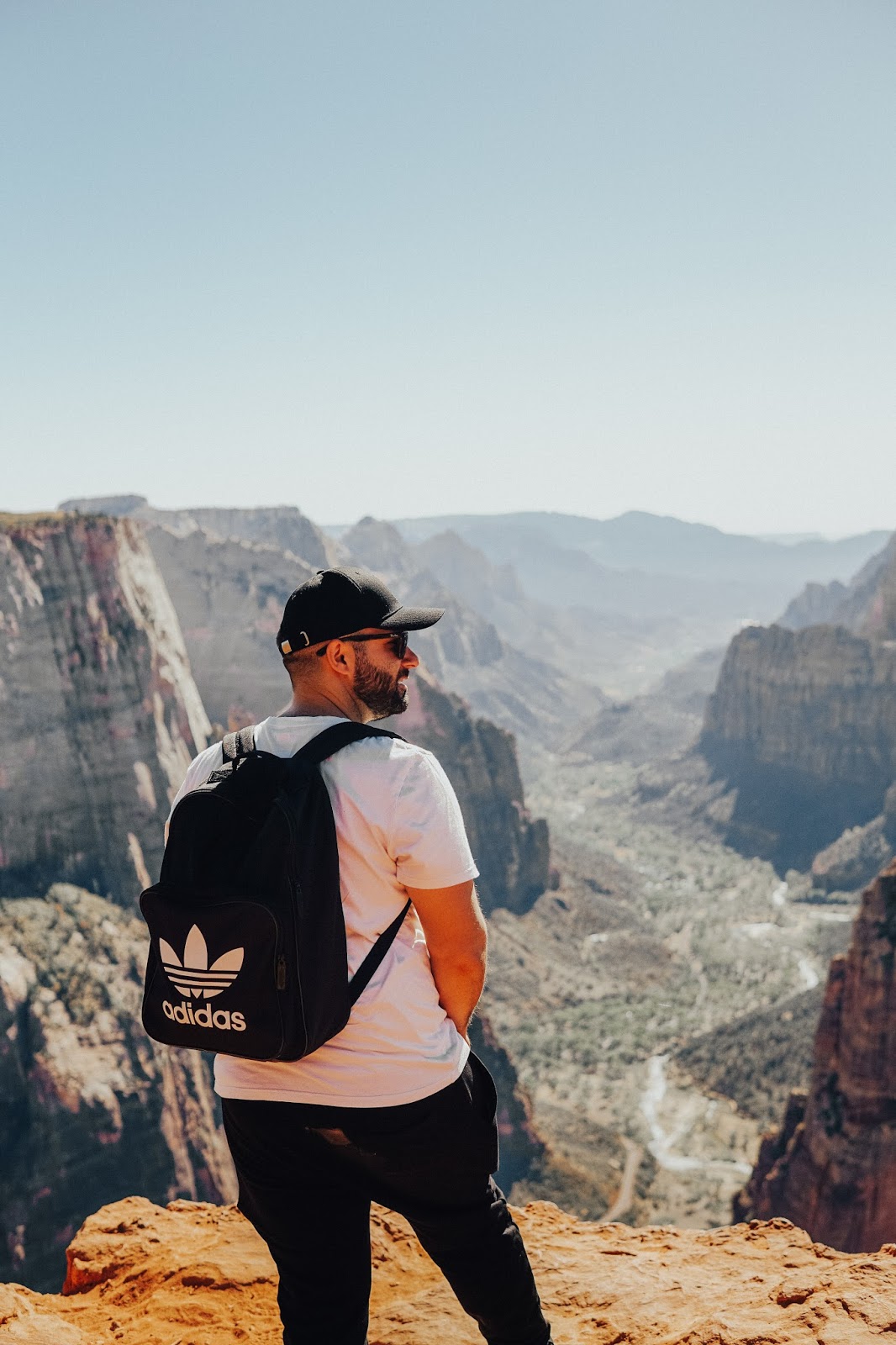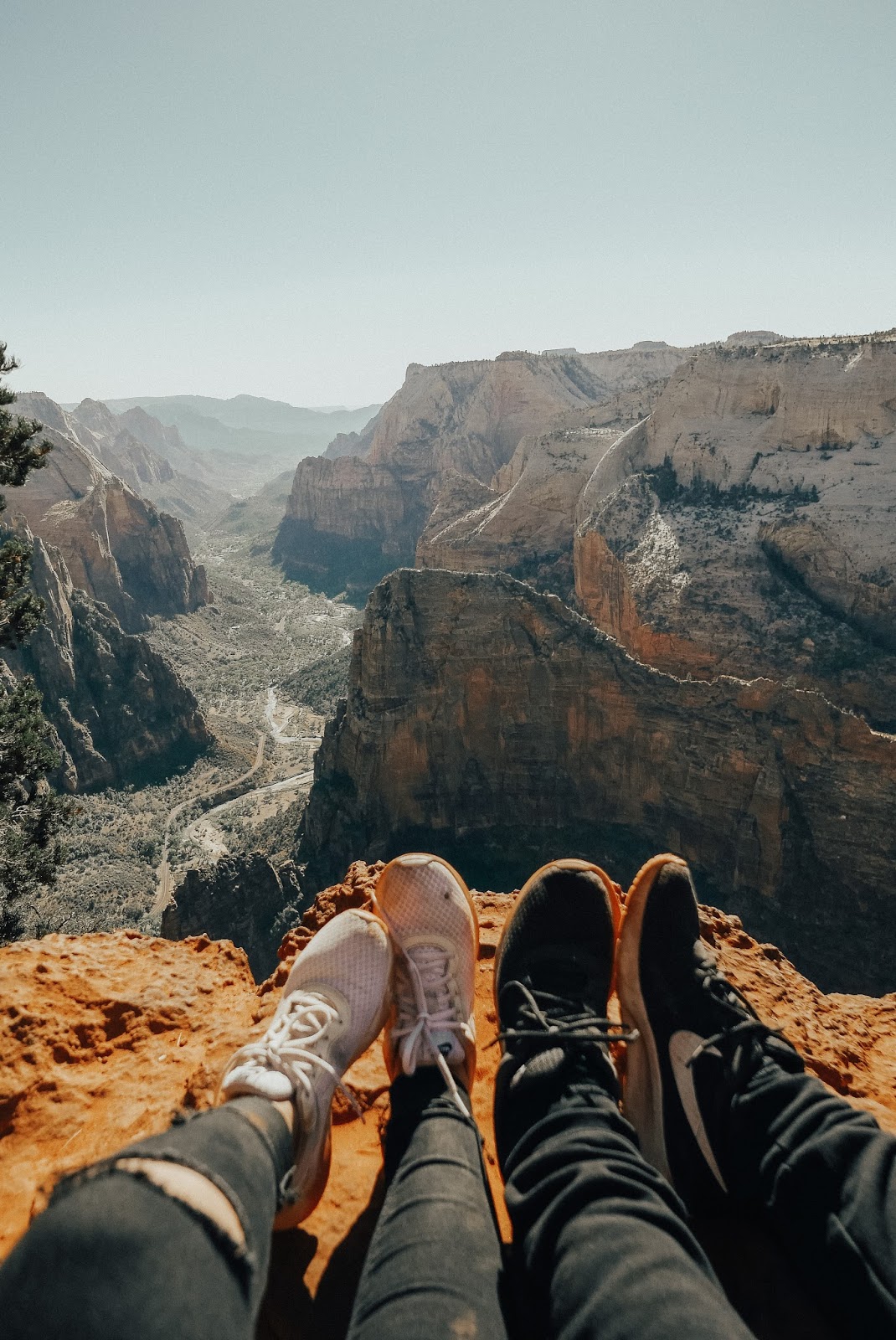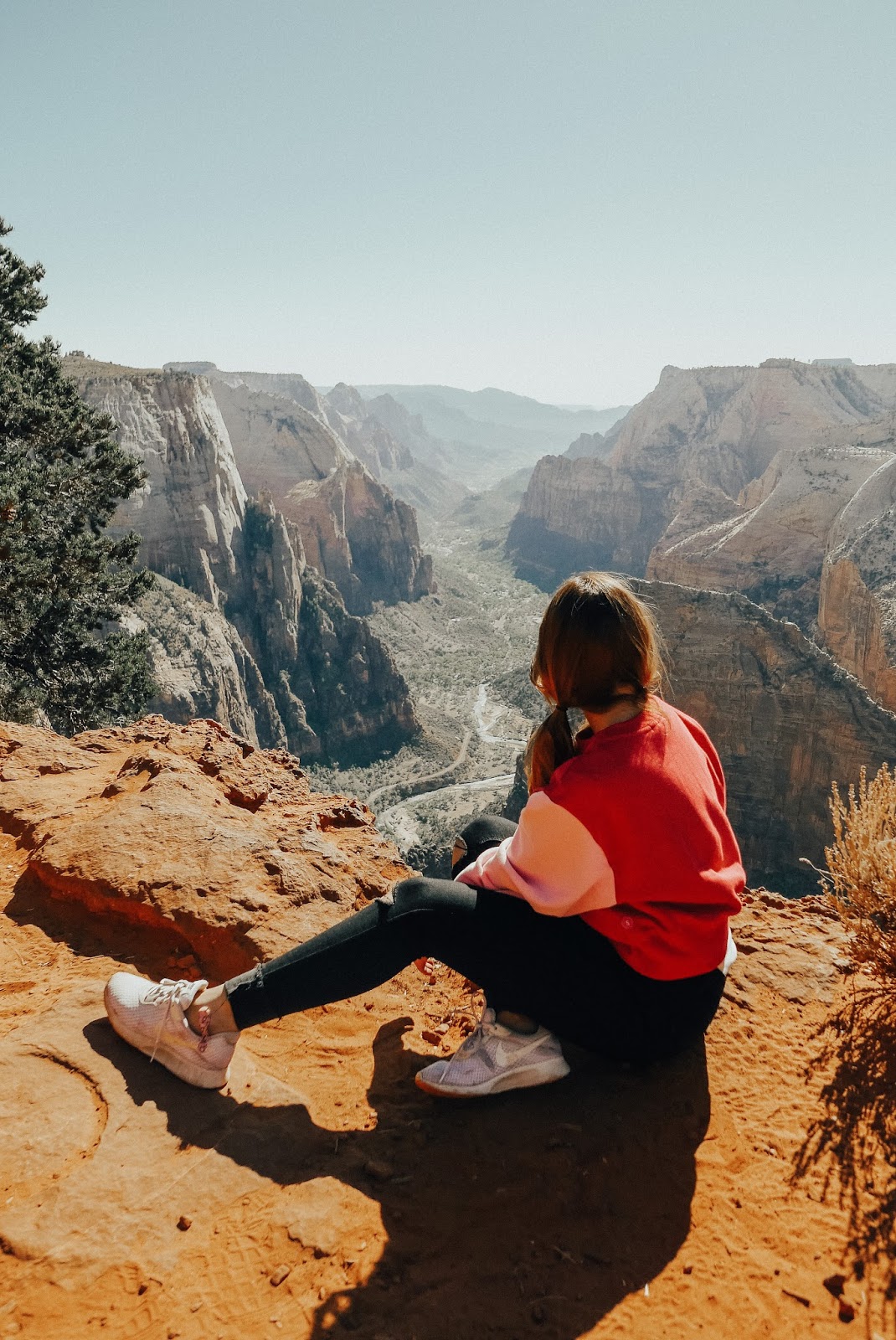 Last weekend we made the trip out to Zion, a beautiful, easy 7 hr drive from Los Angeles. We arrived at Zion Ponderosa Ranch Resort around 1pm and were immediately blown away. The grounds were majestic, so much to see and so much to do. We checked into a cosy Cabin Suite complete with bathroom, shower, living area and kitchenette. It was the perfect combination of the great outdoors meets comfort. With 4,000 acres of land I truly wondered if we would even leave this little slice of heaven!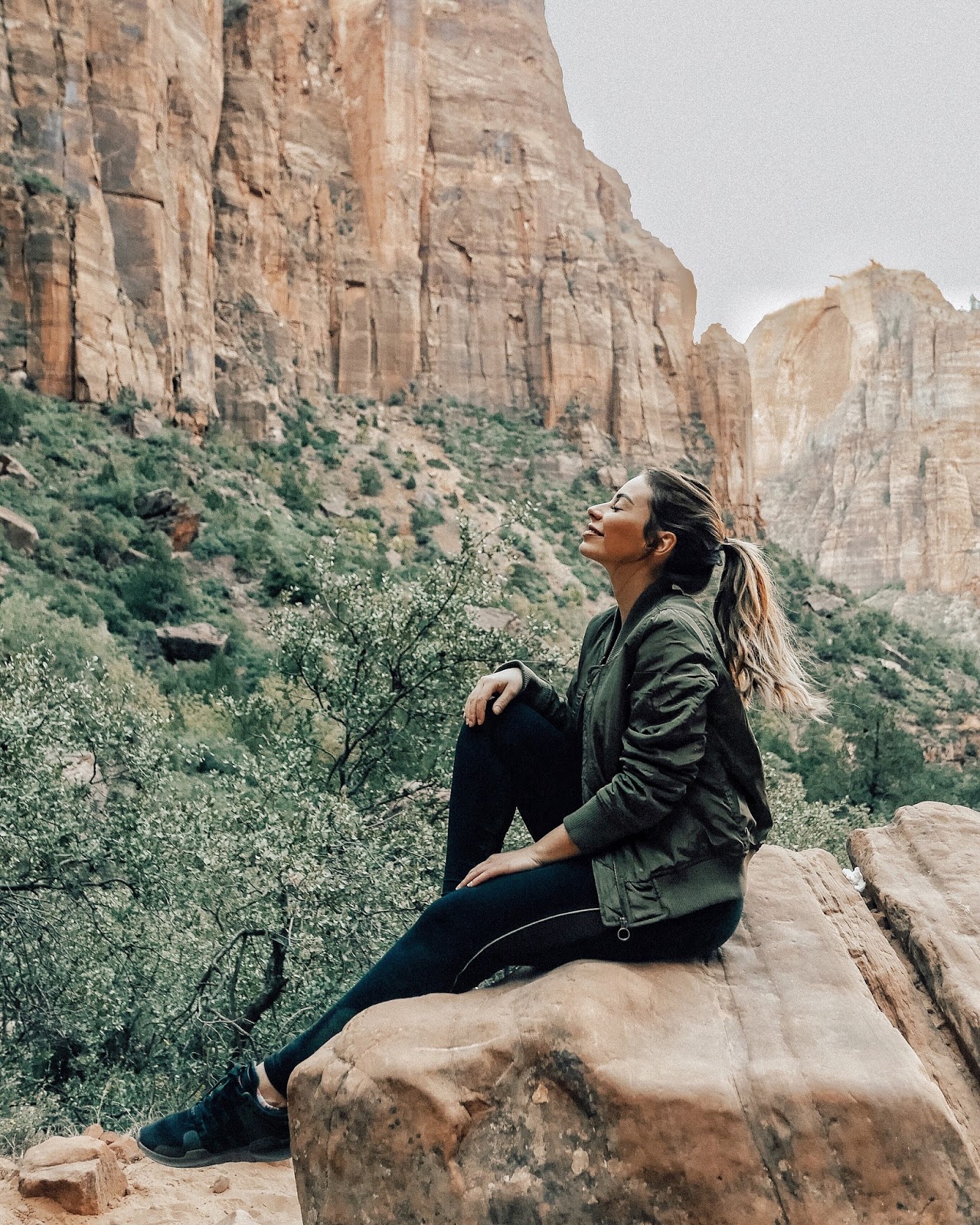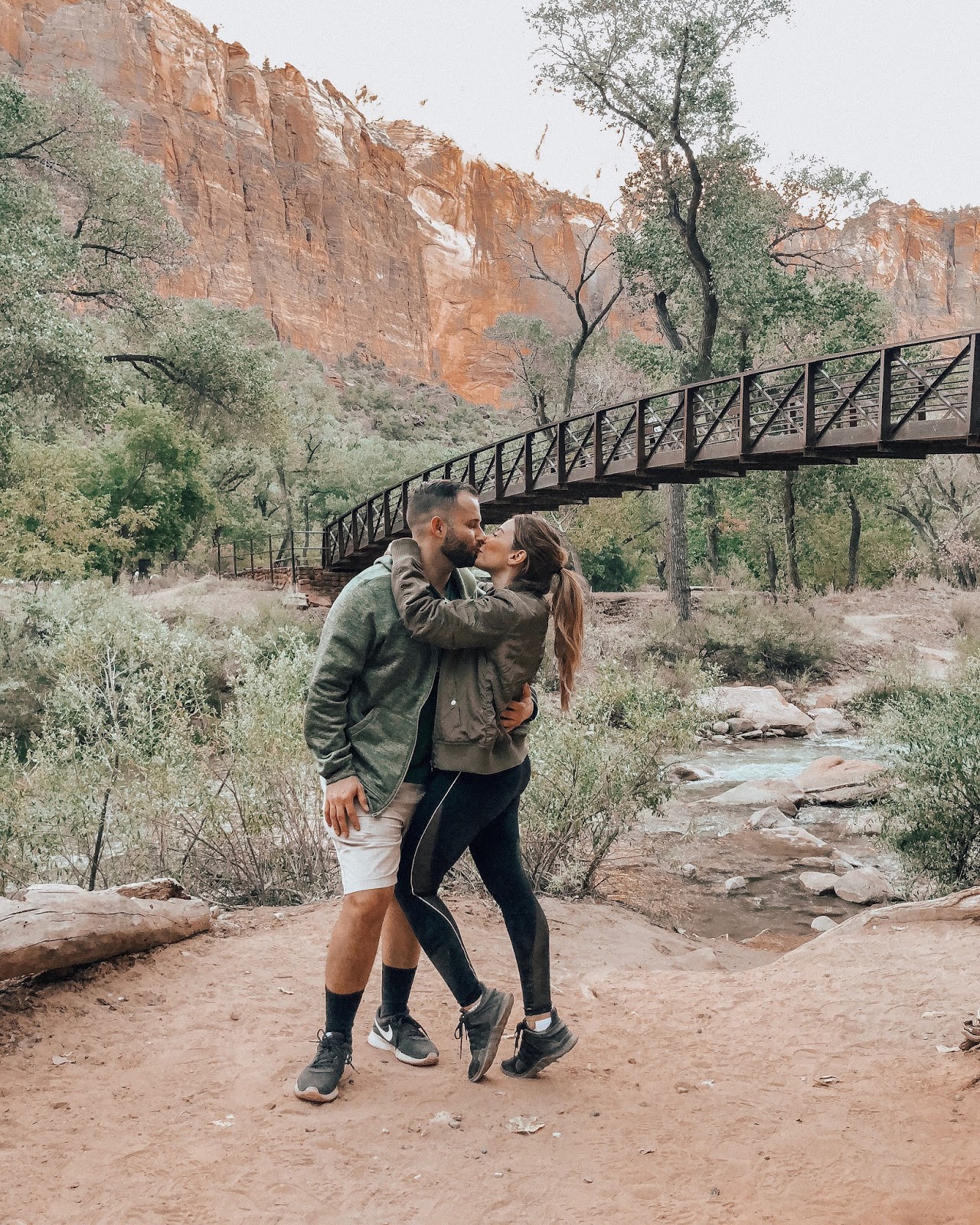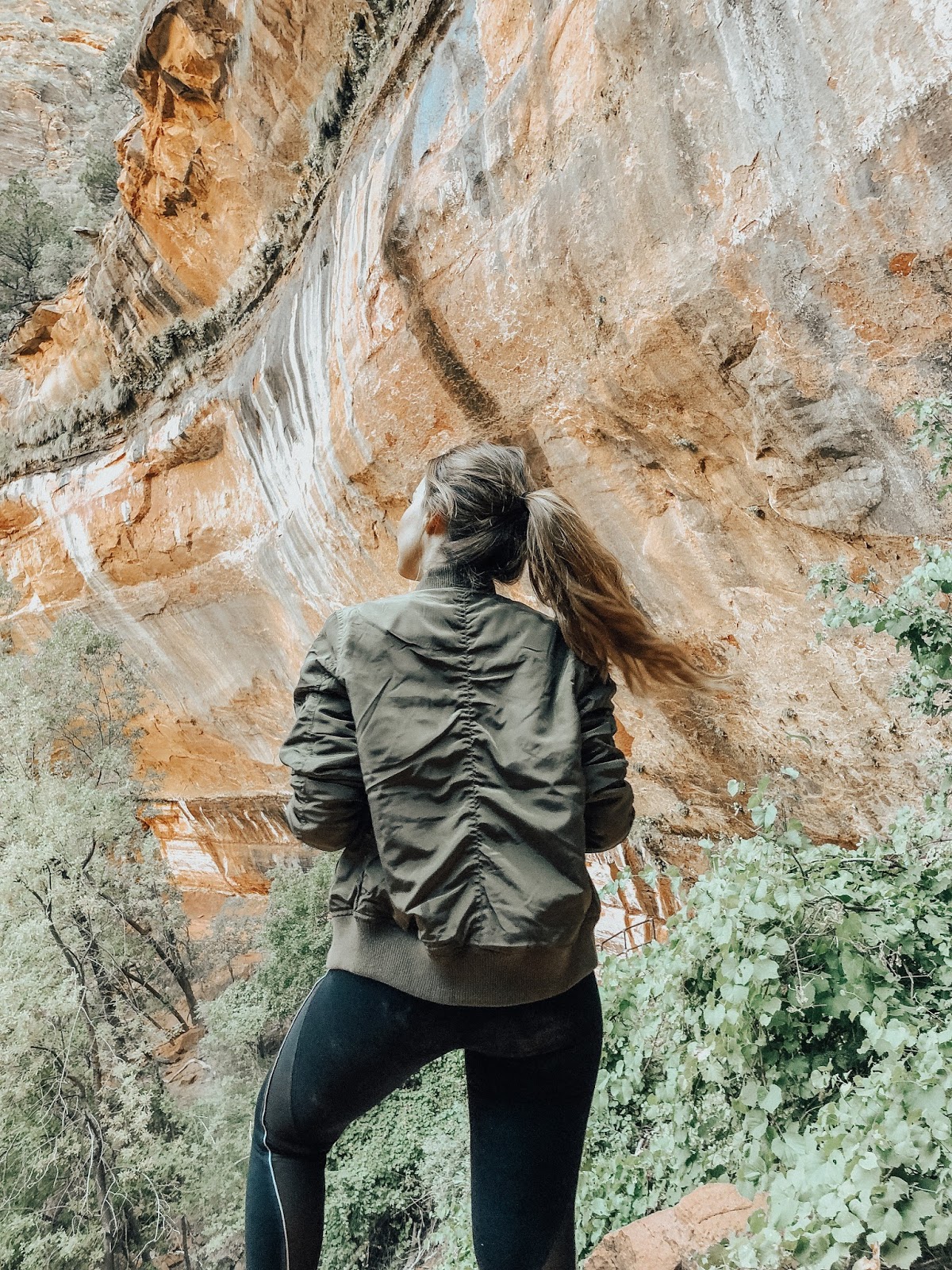 I wanted to preface this post with a few things. First, if you follow me on Instagram you know that I  got really sick the night before our trip…so we had to cancel a lot of hikes and activities we initially wanted to do. Secondly, ZION IS FIT FOR EVERYONE…and what I mean by this is that you don't need to be a professional rock climber or hiker to enjoy or experience the park. There are so many trails and activities fit for all skill levels (and sickness levels). Trust me, if I can do it so can you!
On our first day there we did an easy to moderate hike – The Lower Emerald Pools (seen in the above photos) that led to the Middle and Upper Emerald Pools. It took us only a few hours and was at an easy incline. The hike was beautiful as you weaved through red rocks and patches of water falls.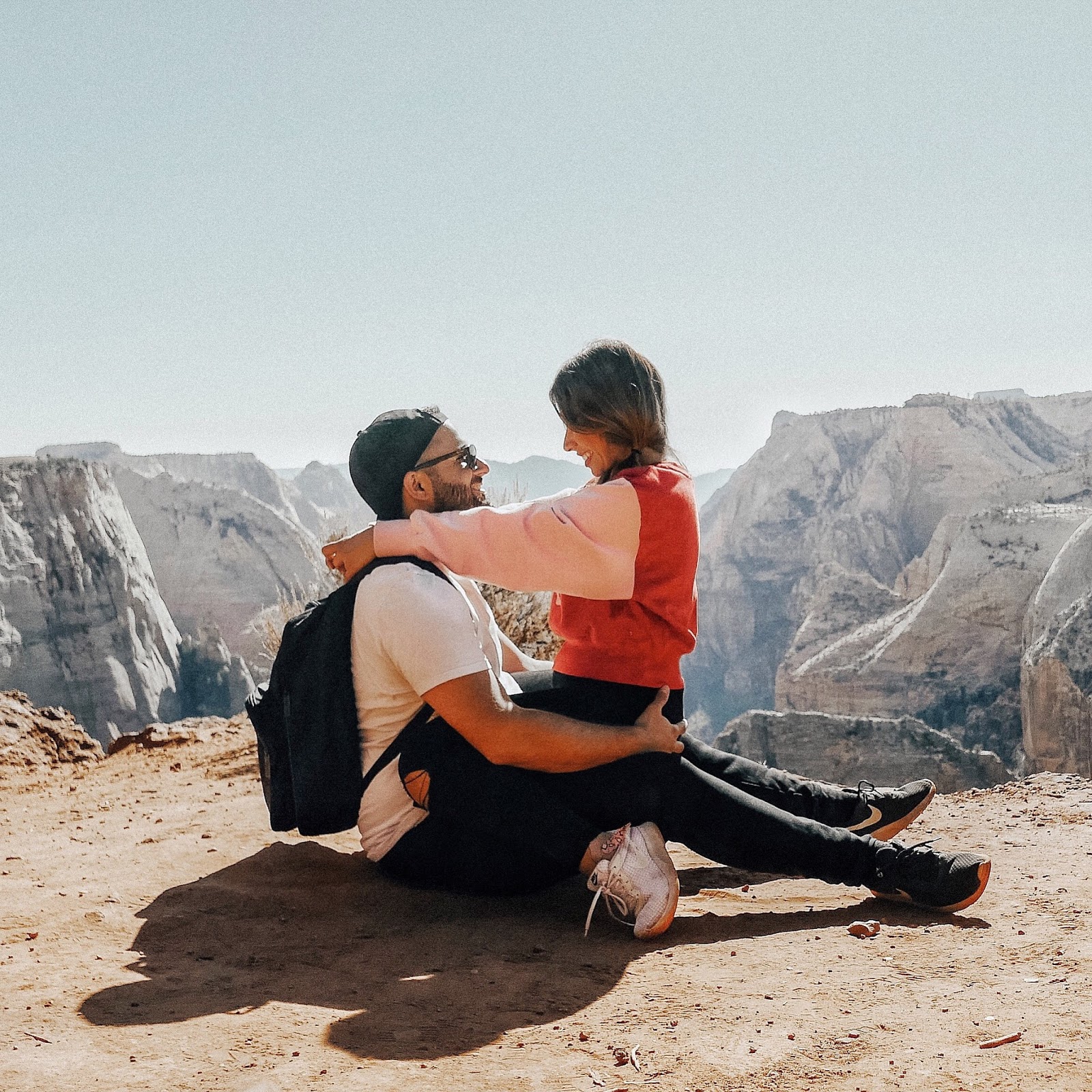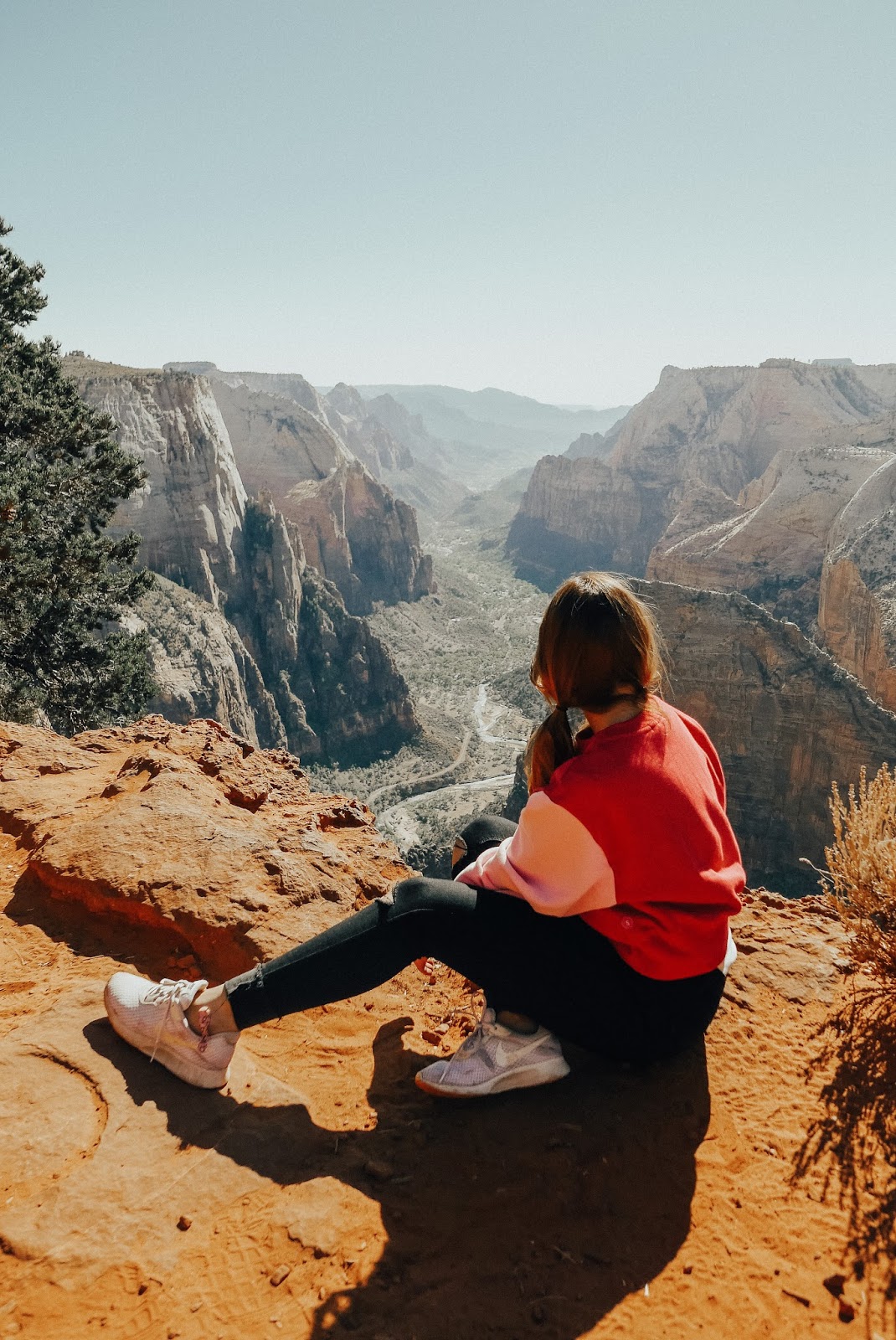 On my top must-sees' for Zion was Observation Point (seen in the photos above) and the kind folks at Zion Ponderosa gave us a HUGE tip that helped us get there! Most people trekking to Observation Point prepare for an 8-mile, 4-6 hr hike from Weeping Rock and I was too sick and stuffy to do that.
Instead, we drove from Zion Ponderosa about 10-15 minutes to East Mesa Trail, parked our car and walked a straight trail 3.2 miles (one way) to Observation Point. It was the nicest trail/walk I had ever done. SUPER easy with tiny little hills and completely empty. We only saw 2 other groups the whole time! Most of the popular trails are filled with people and it was nice to be alone with Emin. The view was epic and unlike anything I had seen before. It's a MUST!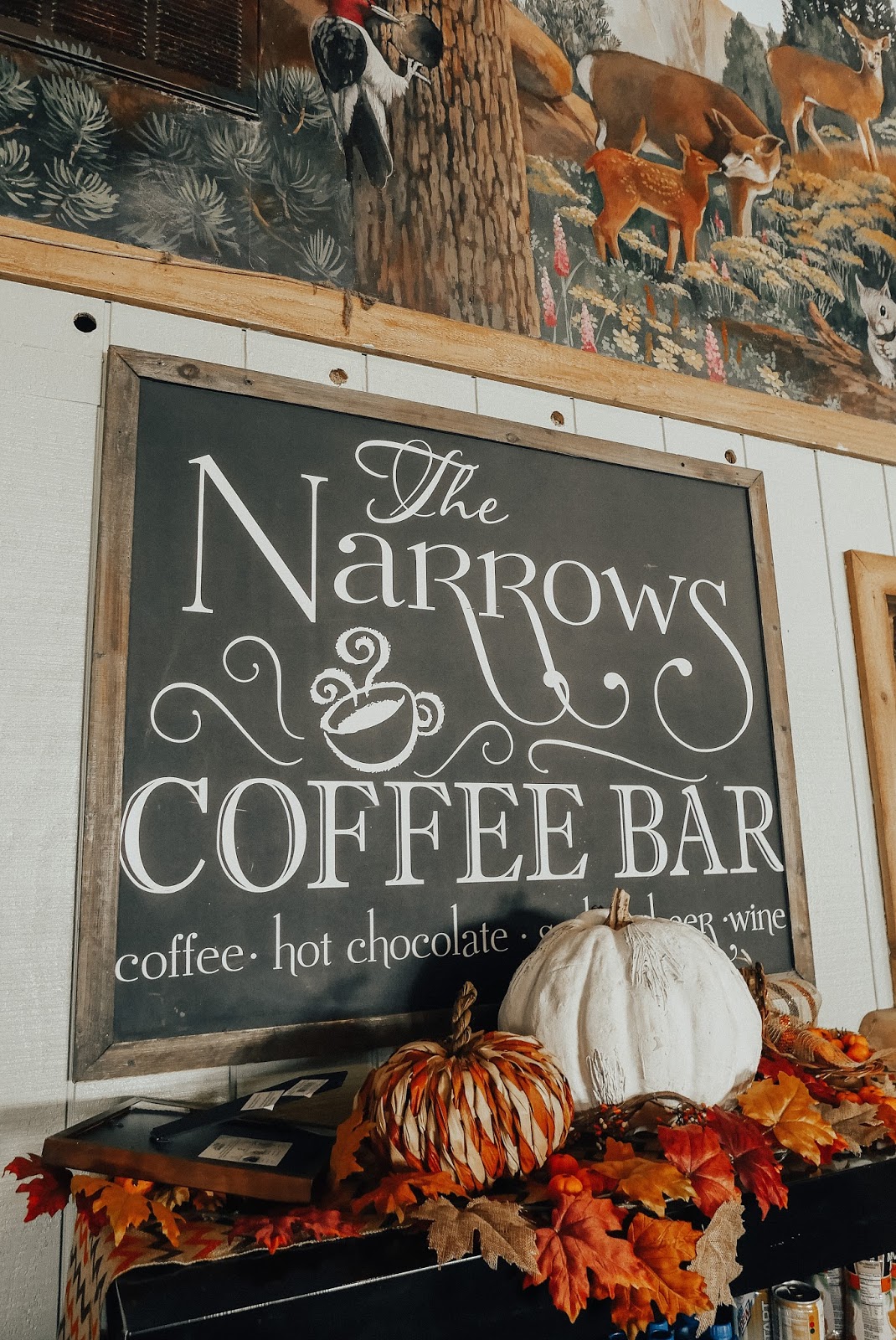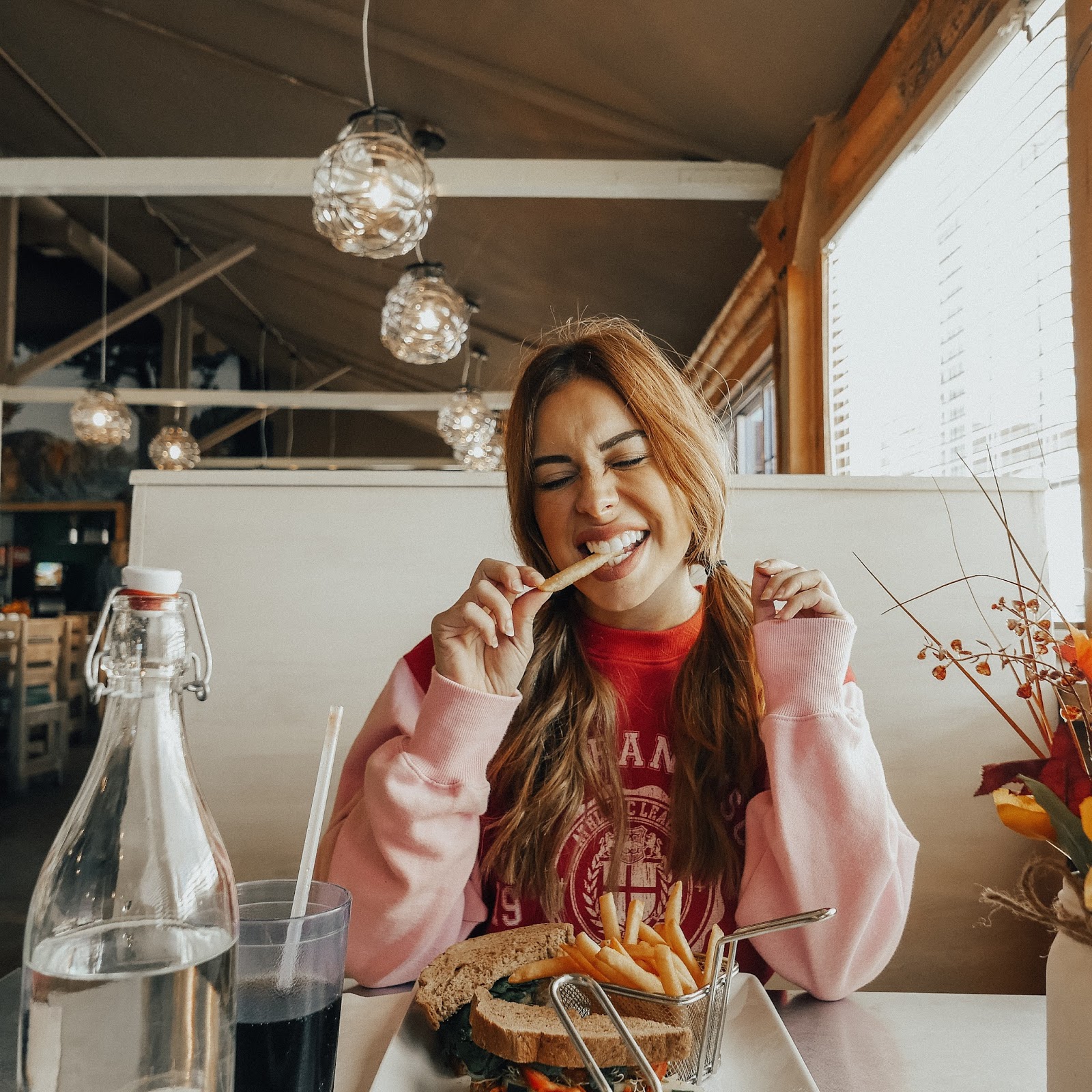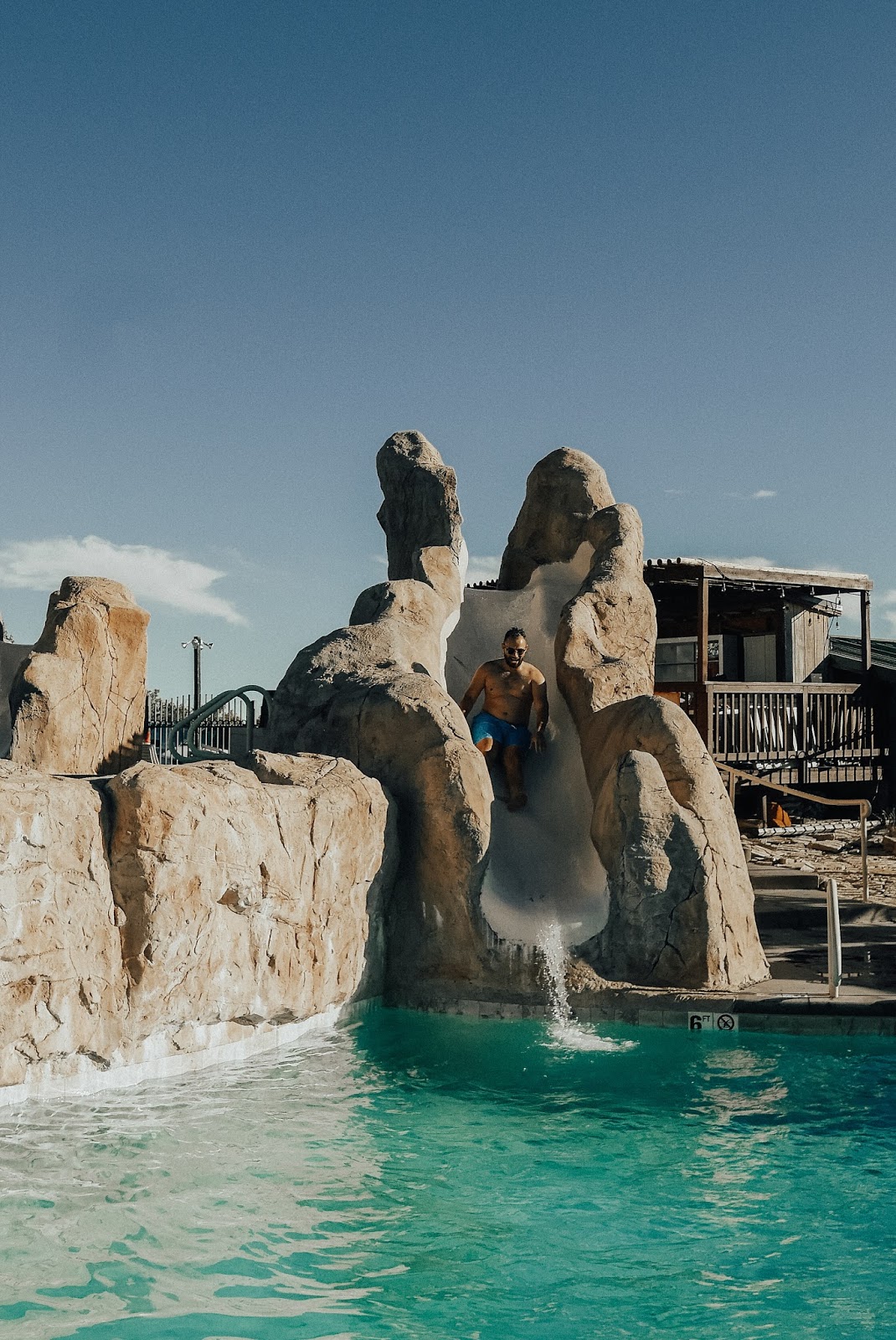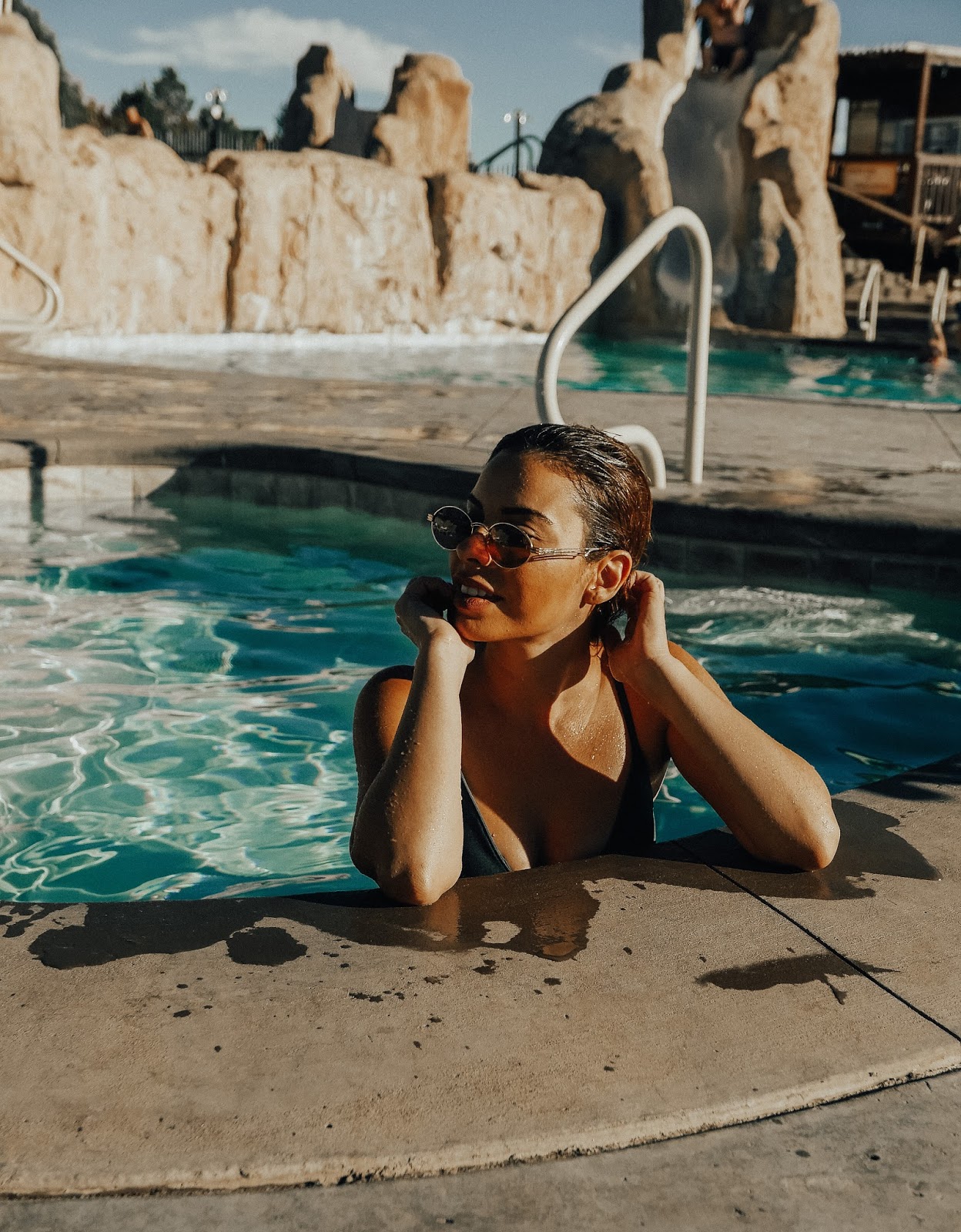 Back at
Zion Ponderosa Ranch Resort
we took full advantage of the heated pool and hot tub (plus the slide, obviously). It was amazing to watch the sun slowly set from here with the cool Zion breeze blowing in and out. Really helped us relax and unwind.
For breakfast and dinner we ate at
Ray's Restaurant
which is located in Zion Ponderosa Ranch Resort and I officially stopped being dairy-free because oh my goodness their MAC AND CHEESE was phenomenal! Seriously, really great food.
The Narrows Coffee Bar (also in Zion Ponderosa) fulfilled my coffee addiction every morning and night.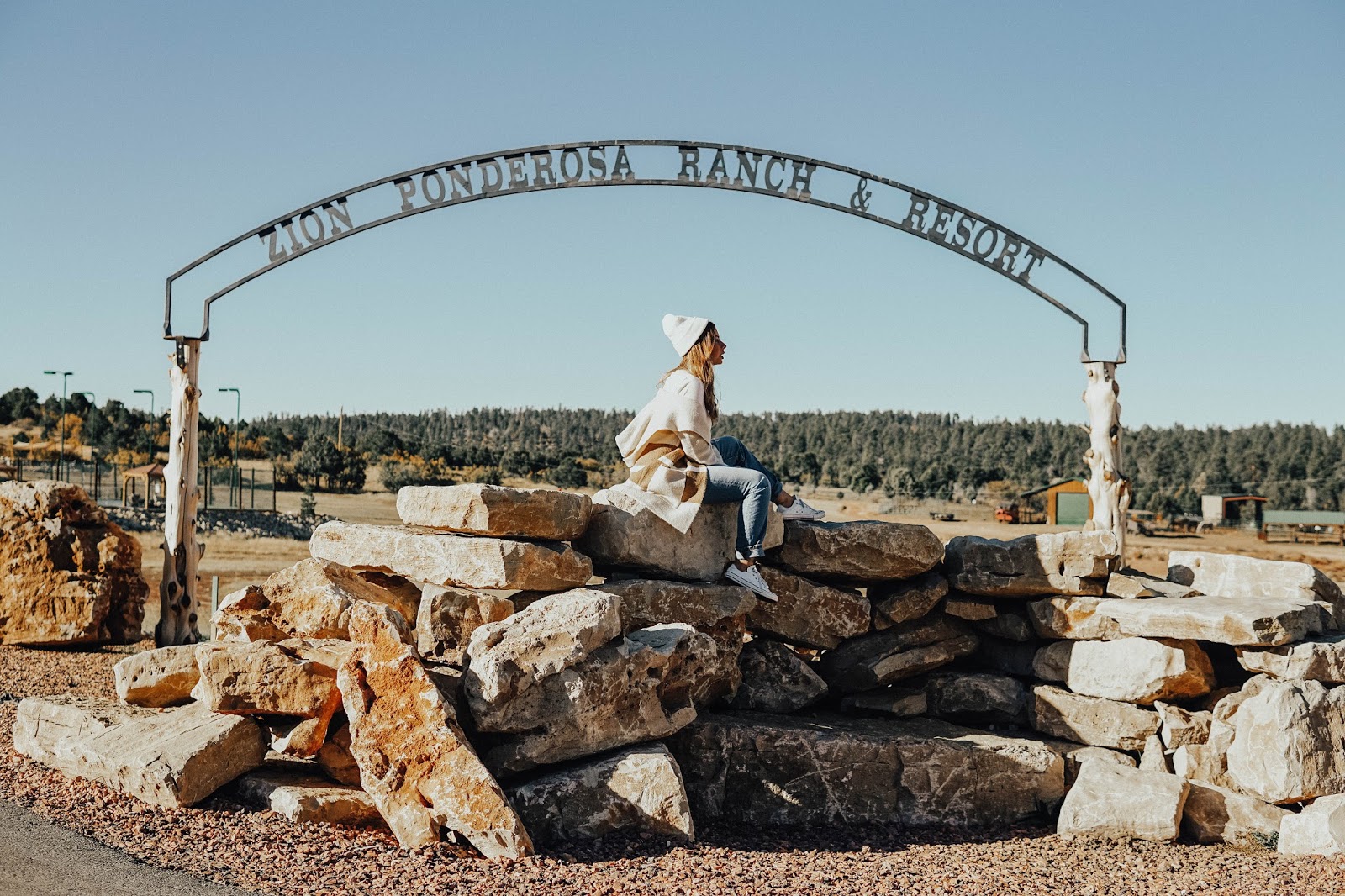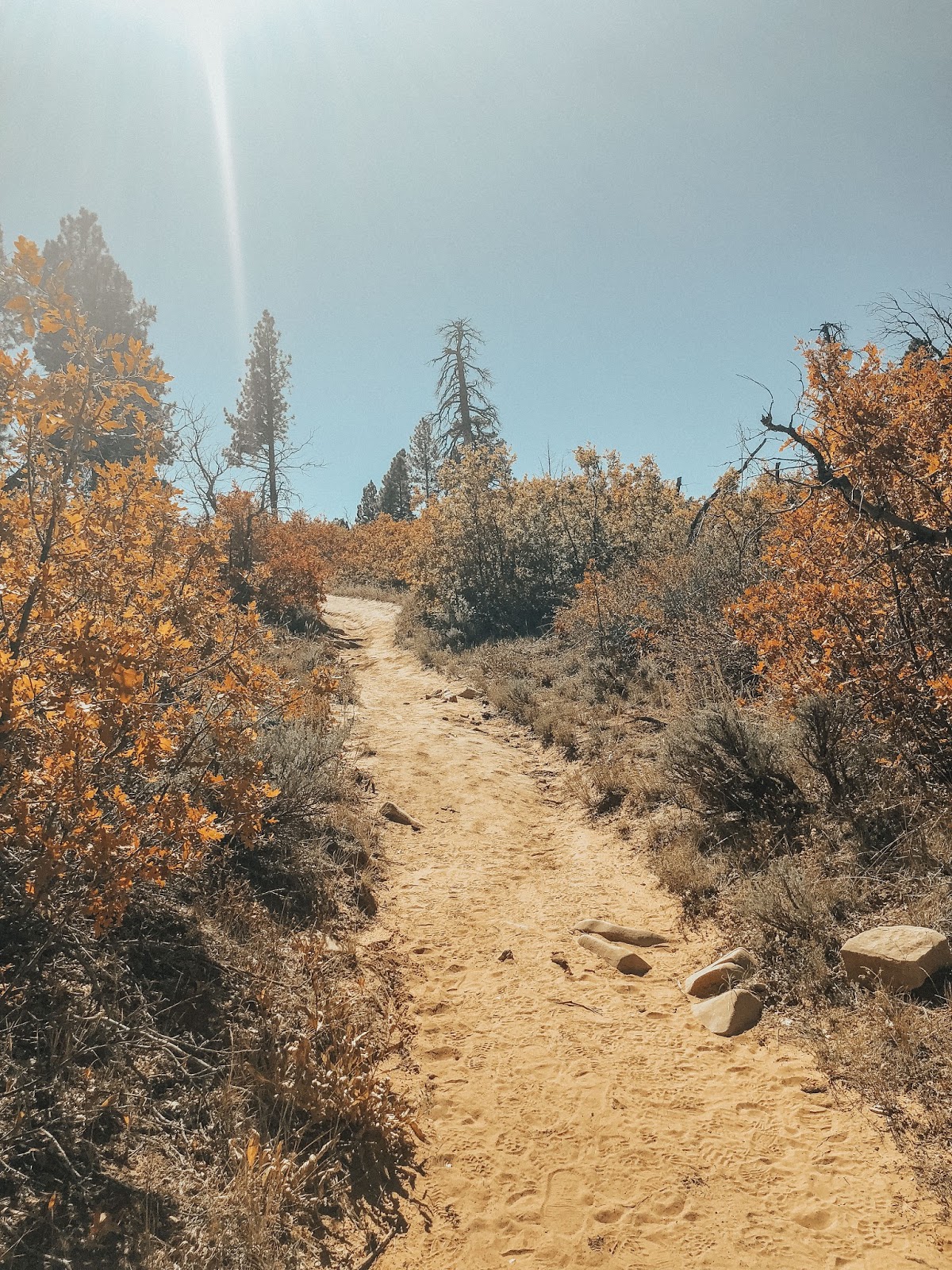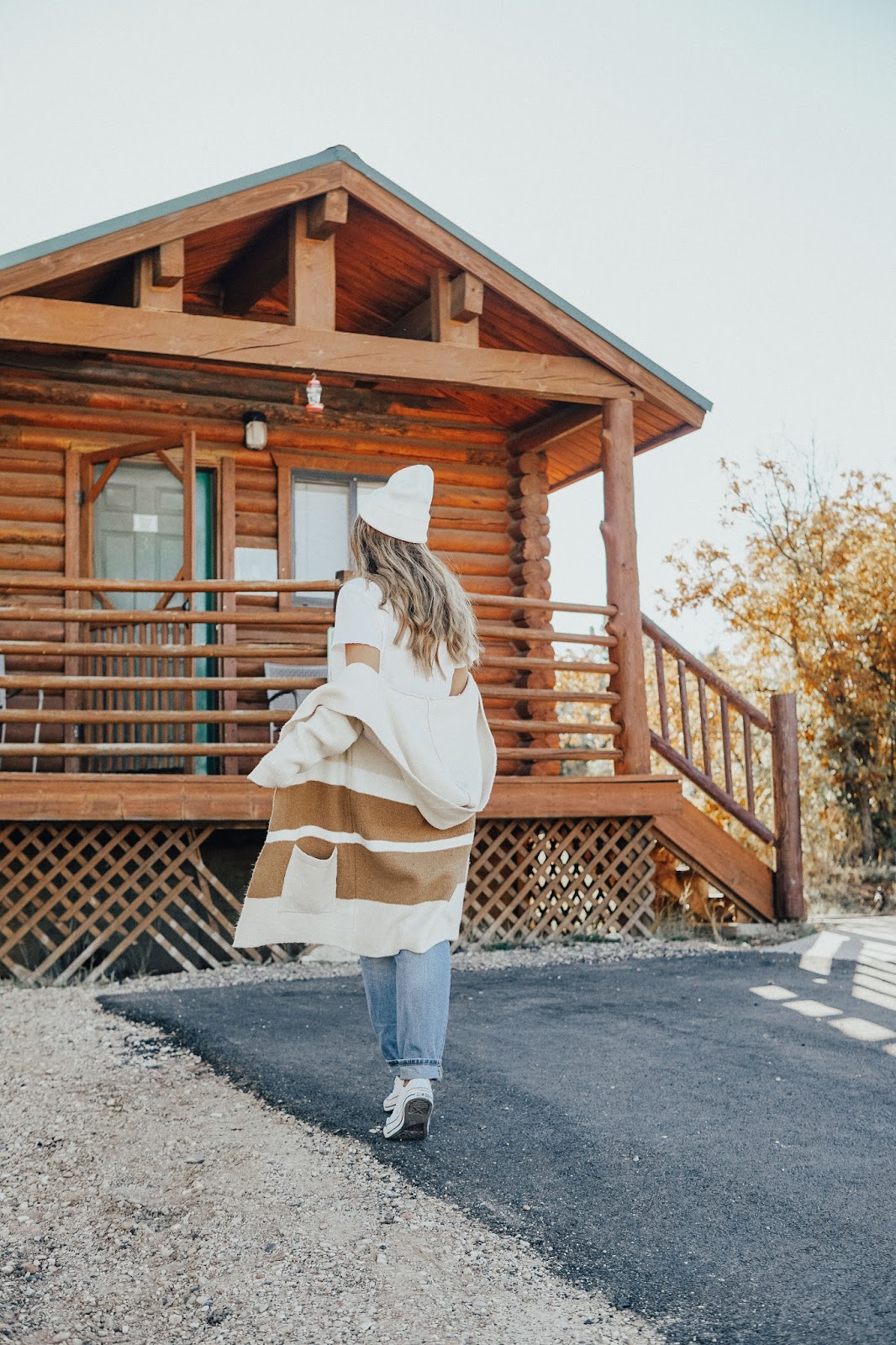 Our trip was so great and especially so because of Zion Ponderosa Ranch Resort….the grounds, amenities, activities and people. They have so many excursions and things to do (which we sadly couldn't take advantage of). They offer:
Horseback riding at Sunset (hello, dreams)
ATV Tours
Canyoneering
Guided Hikes
And even activities right on there grounds like Zip Line, Climbing Wall and Miniature Golf.
You can even book big groups like company retreats, family reunions, weddings and join in on their Women's Retreat which is something I plan to do next year!
Check out their packages here and call before October 19 to received 10% off your stay in one of their vacation homes + get 50% off the third night!
Thank you to Zion Ponderosa Ranch Resort for the wonderful stay!
xo
etc