I always ask you guys what you want to see next and this post is inspired by one of your requests! A lovely follower DM'ed me a few weeks ago asking where I purchase my jewelry from…specifically my earrings. I thought it was an interesting question and one that could be super be fun to shoot and share so here it is.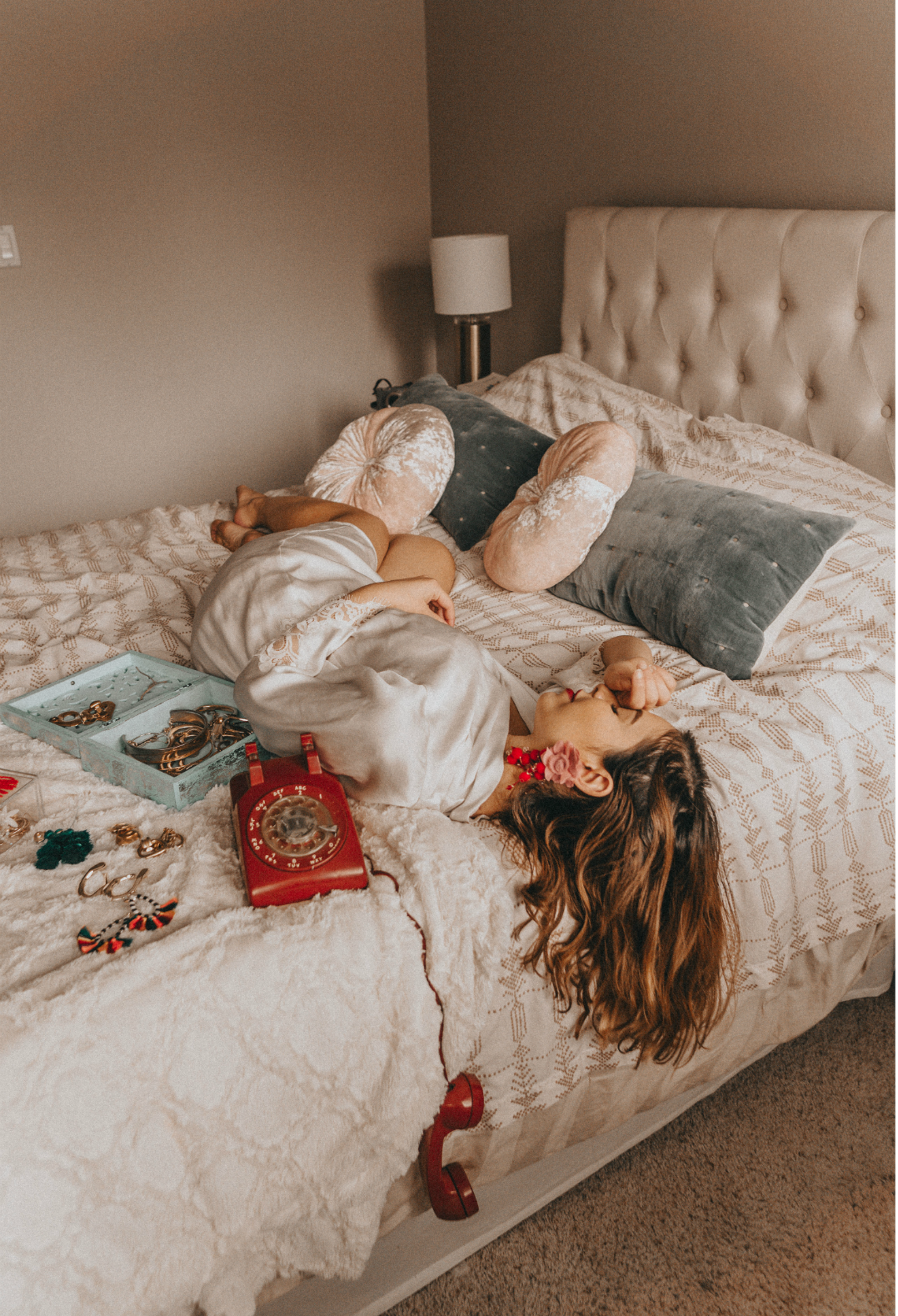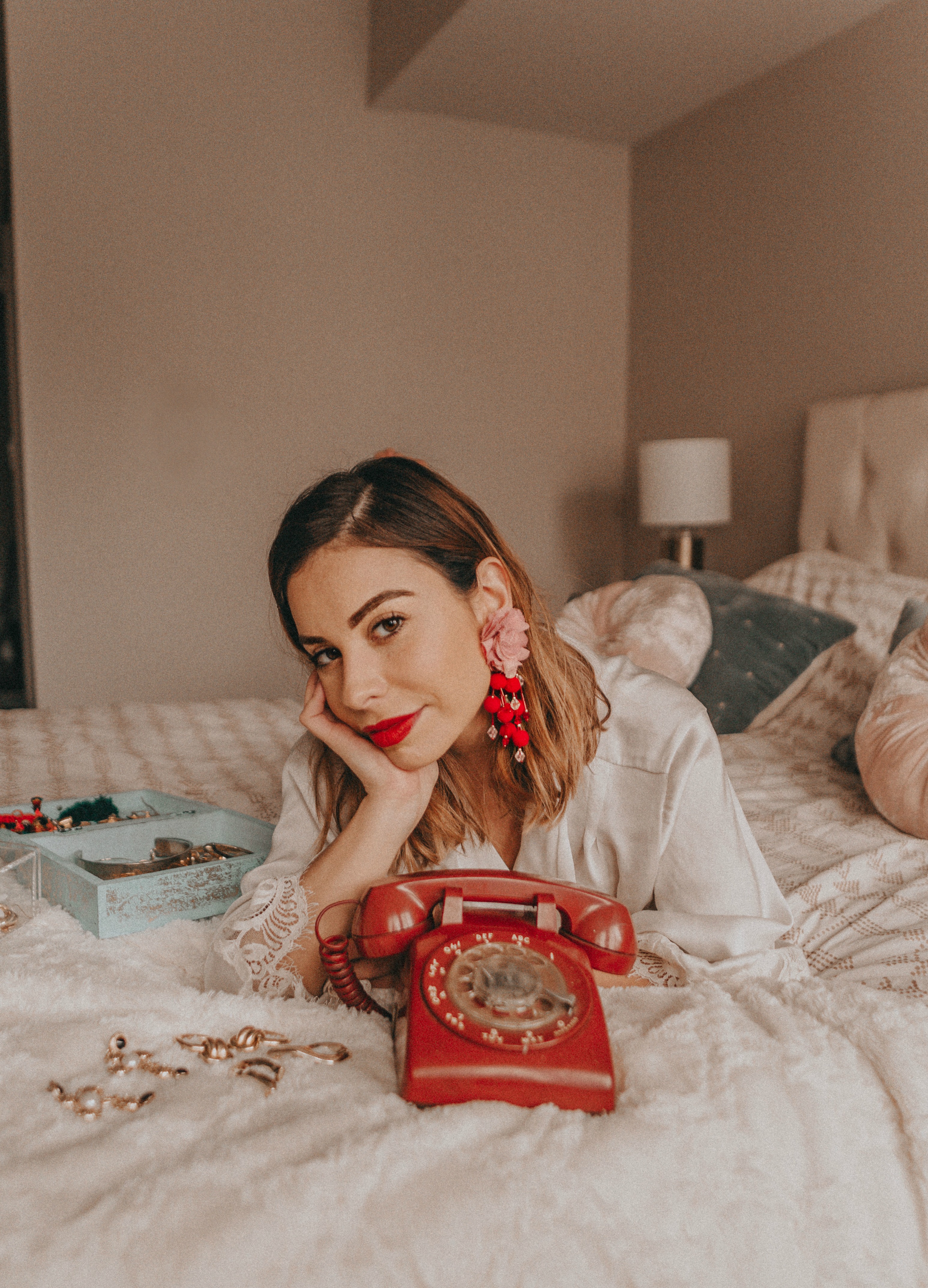 I wasn't into accessories and earrings (in particular) till about a year ago…and then I went CRAZY. I love big, bold statement pieces, one of a kind vintage treasures and classic simple styles. Basically everything. I looked through my jewelry collection and rounded up my top favorites and go-to brands.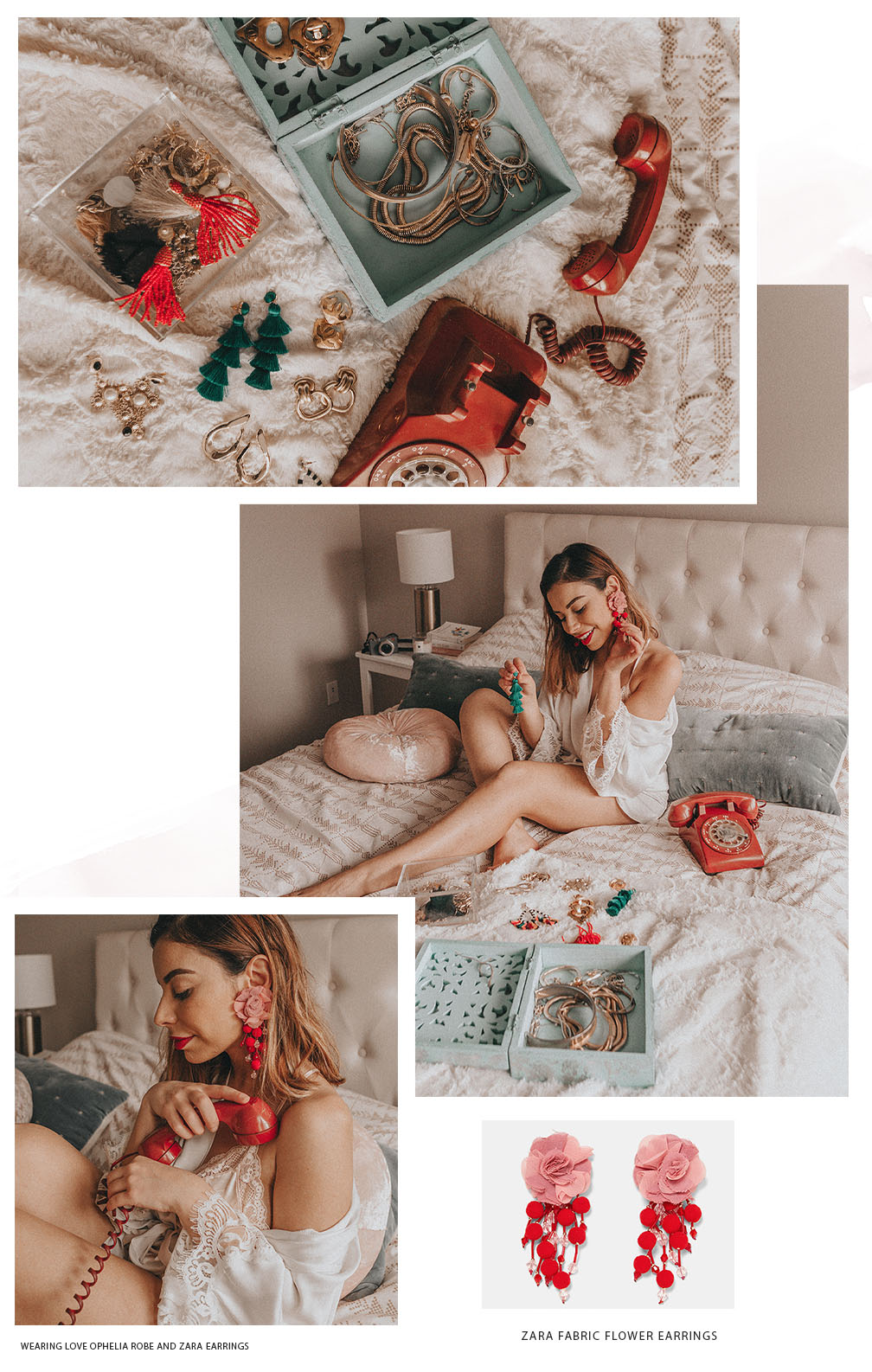 Zara – Zara is a great place for trendy, high-end looking jewels. They always have eccentric styles that are bold and embellished to the brim. Love pairing Zara jewelry with a simple outfit to make it pop! I'm wearing this fun pink and red floral version here…seriously obsessed with these!
Bauble Bar – If you don't have Bauble Bar fringe earrings then run out and get some! Literally, I wear Bauble Bar earrings almost everyday. I love the variety of styles and colors. Everything from teal tassels to vintage inspired gold hoops. They also have great layering necklaces which I wear to really accessorize my heart out! Plus, everything is well made and looks super luxe.
Tradesy – If you like vintage jewelry then Tradesy is the place for you! I have purchased three Chanel earrings from there which I covet more than anything! Great prices for vintage jewels and 100% authentic! You just have to do some diggin'. 
Sweet & Spark – Another great e-store with vintage finds. I have a pair of door knocker earrings that I adore. If you're not looking to spend the vintage Chanel price tag but still want the vintage pieces then Sweet & Spark is the perfect option!
Rock n Rose – This is a new find for me…and OMG I am in jewel heaven. I love their pendant necklaces, zodiac rings and their cross earrings. If you are looking for an awesome pair of cross earrings check it out here.
& Other Stories – If you like simple jewels & Other Stories is a great place to shop! I have a few smaller hoops and rings that I wear on a daily basis. I love their daintiness.