What could be better than a Summer afternoon spent with a good friend, great conversation and amazing Lillet aperitif? Nothing. August is possibly my favorite Summer month as we slowly finish off the season and start to think of Fall. I love to hold onto these last few weeks of "summer break" and here's how I like to do it…with a lavish adult picnic for two. I like to call it a French Boho Summer Soiree….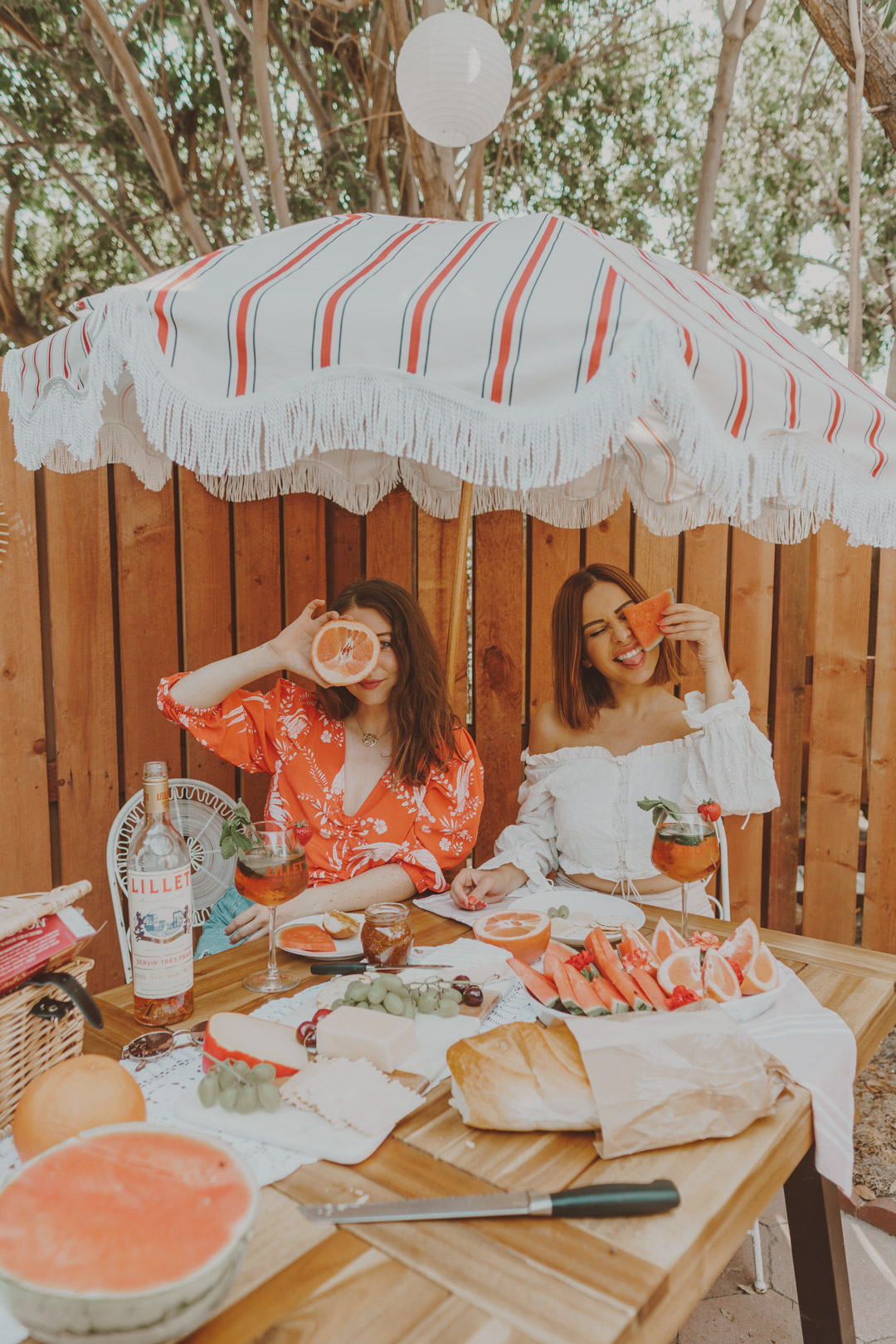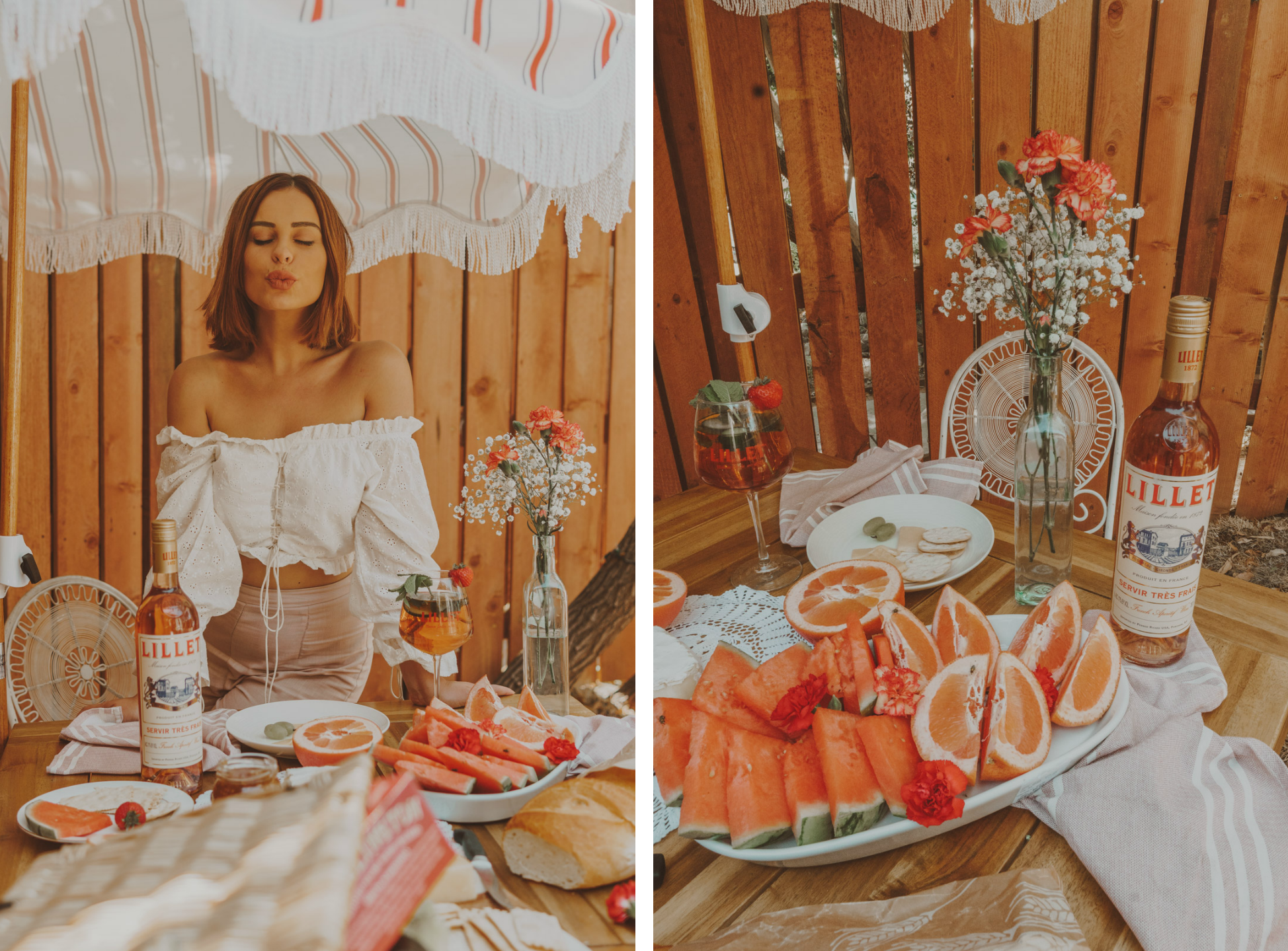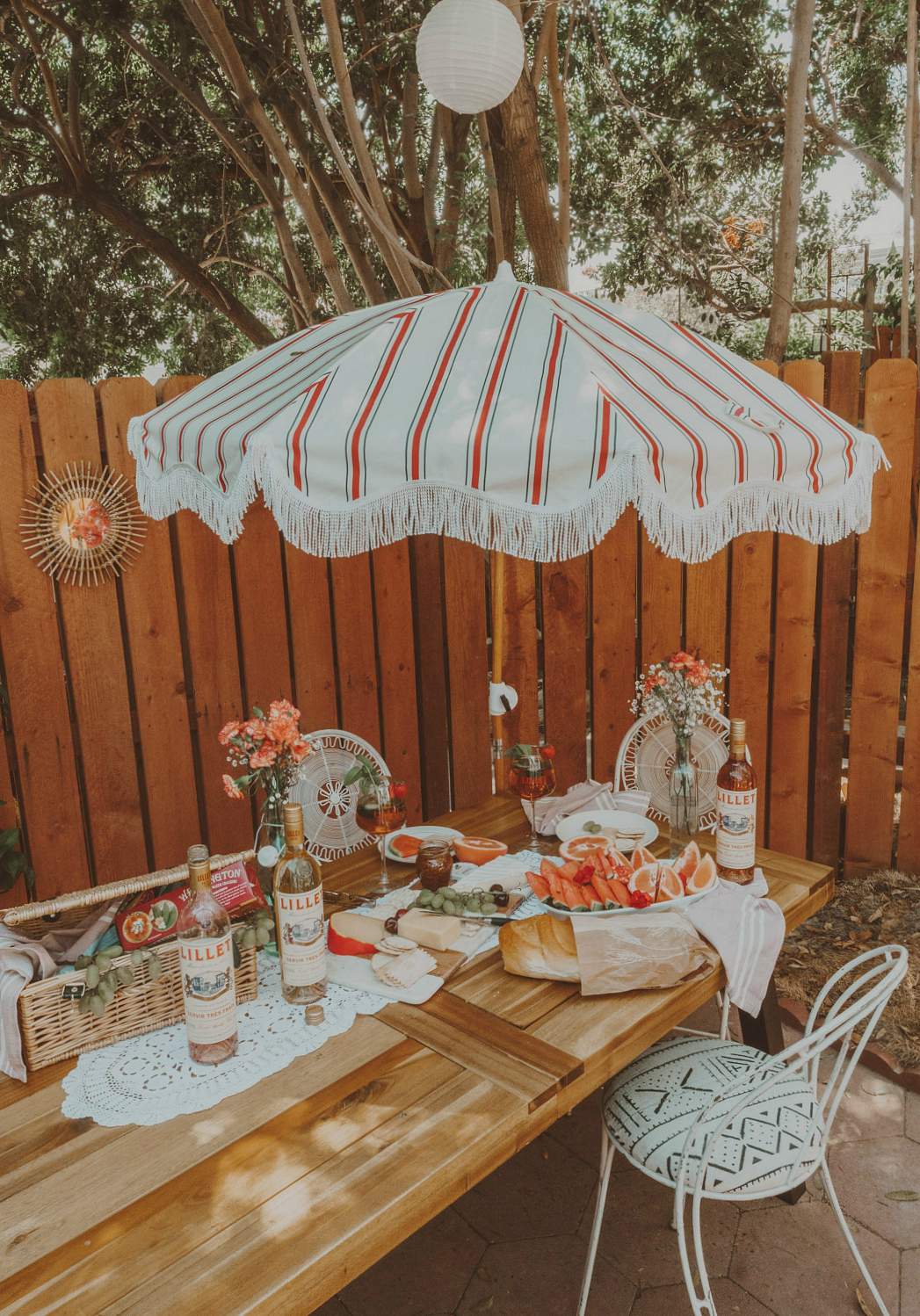 My best friend Jenna and I spent this particular afternoon in her quaint backyard crafting refreshing Lillet cocktails of cucumber, mint, strawberry and tonic (recipe to create your own spritz below!). I like to call these "me days" where I unplug during a crazy week and treat myself to some time away. The necessities are simple: cheese, crackers, summer fruits and Lillet.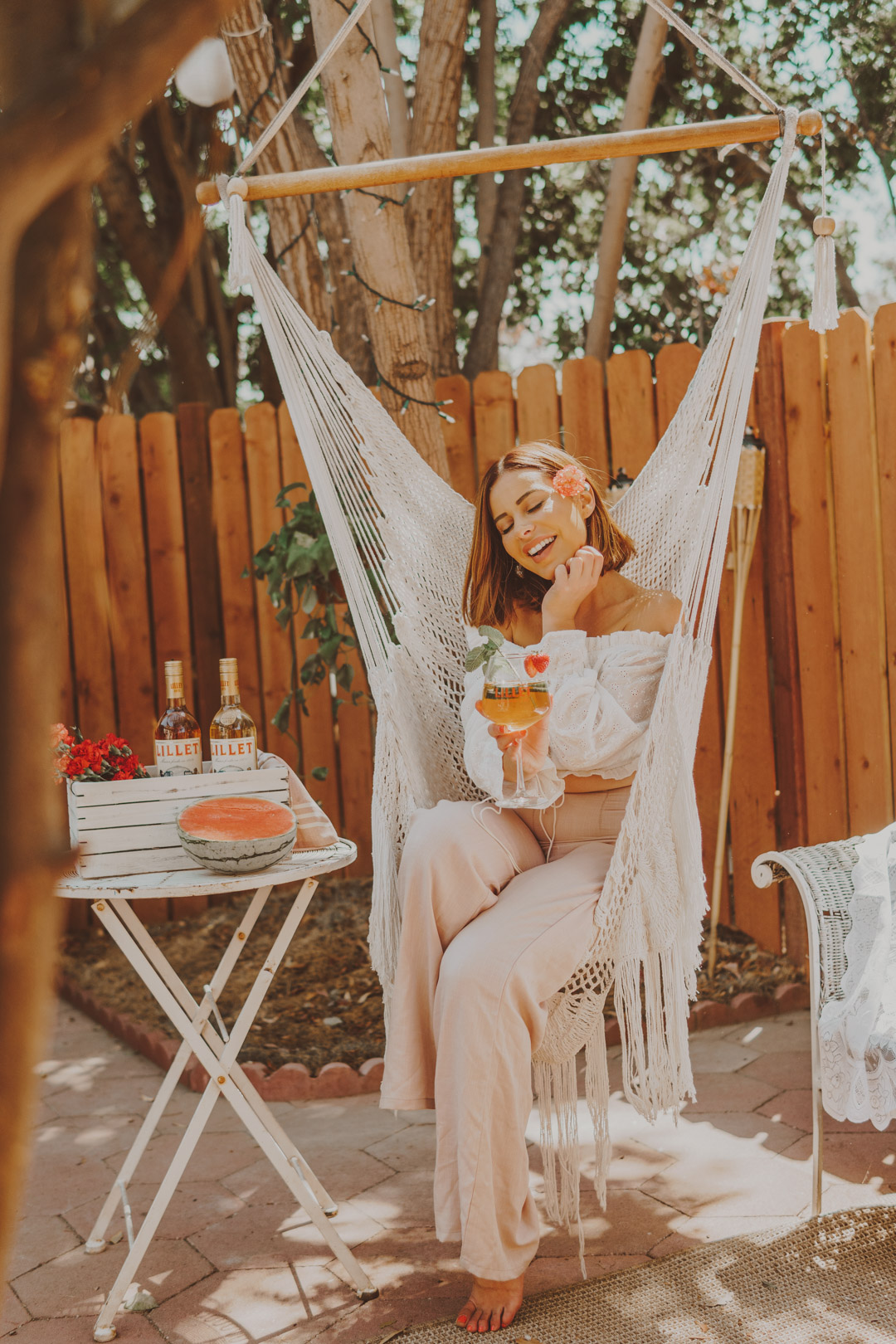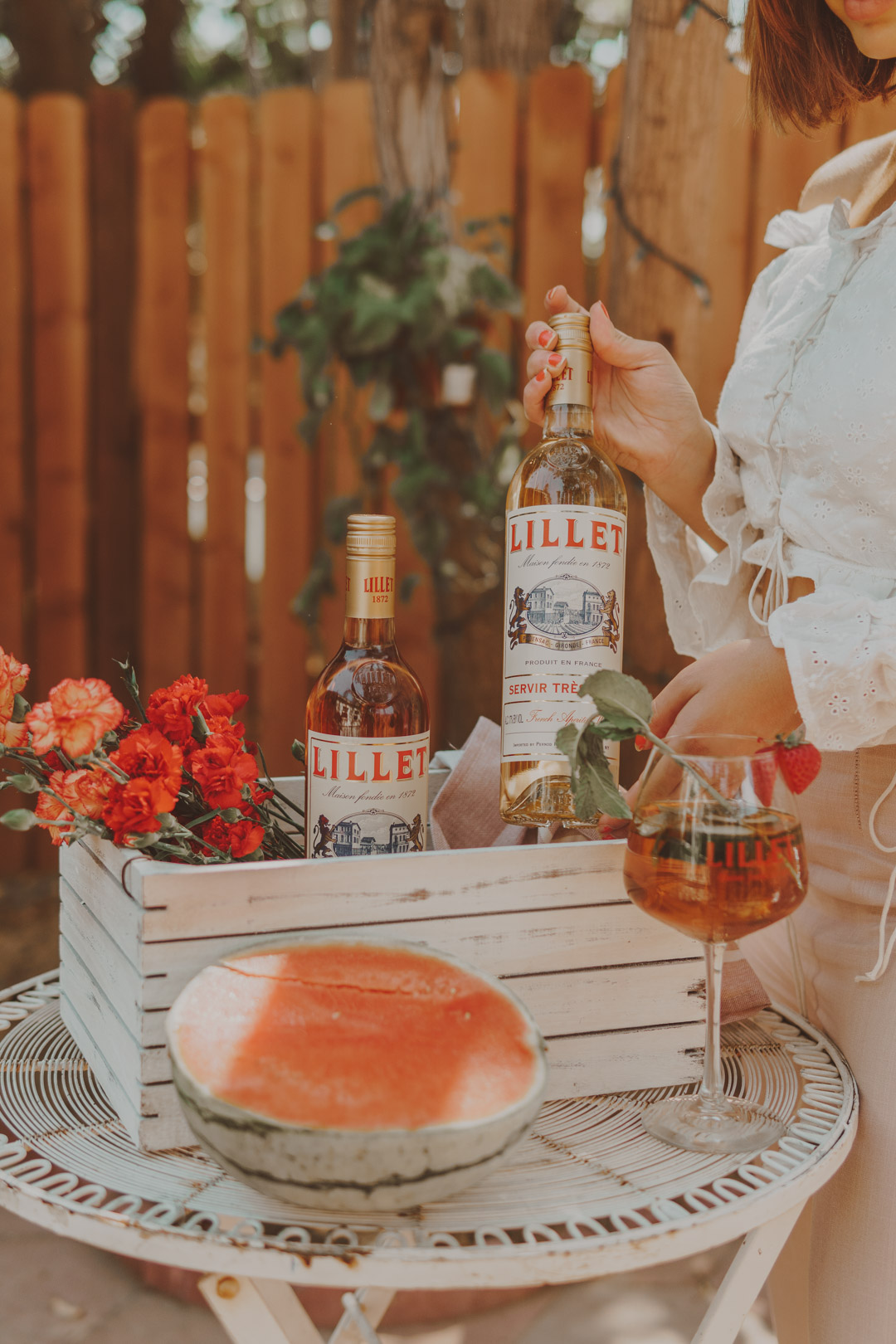 I first stumbled upon Lillet at an event in the beginning of the year and it immediately caught my eye. I was initially drawn to the packaging but the taste of this French wine-base aperitif was what had me going back for more. I love both the Lillet Blanc which has honey and orange notes and the Lillet Rose which has more grapefruit and berry notes. They are both fantastic chilled over ice with a simple orange or grapefruit garnish and make wonderful little gifts!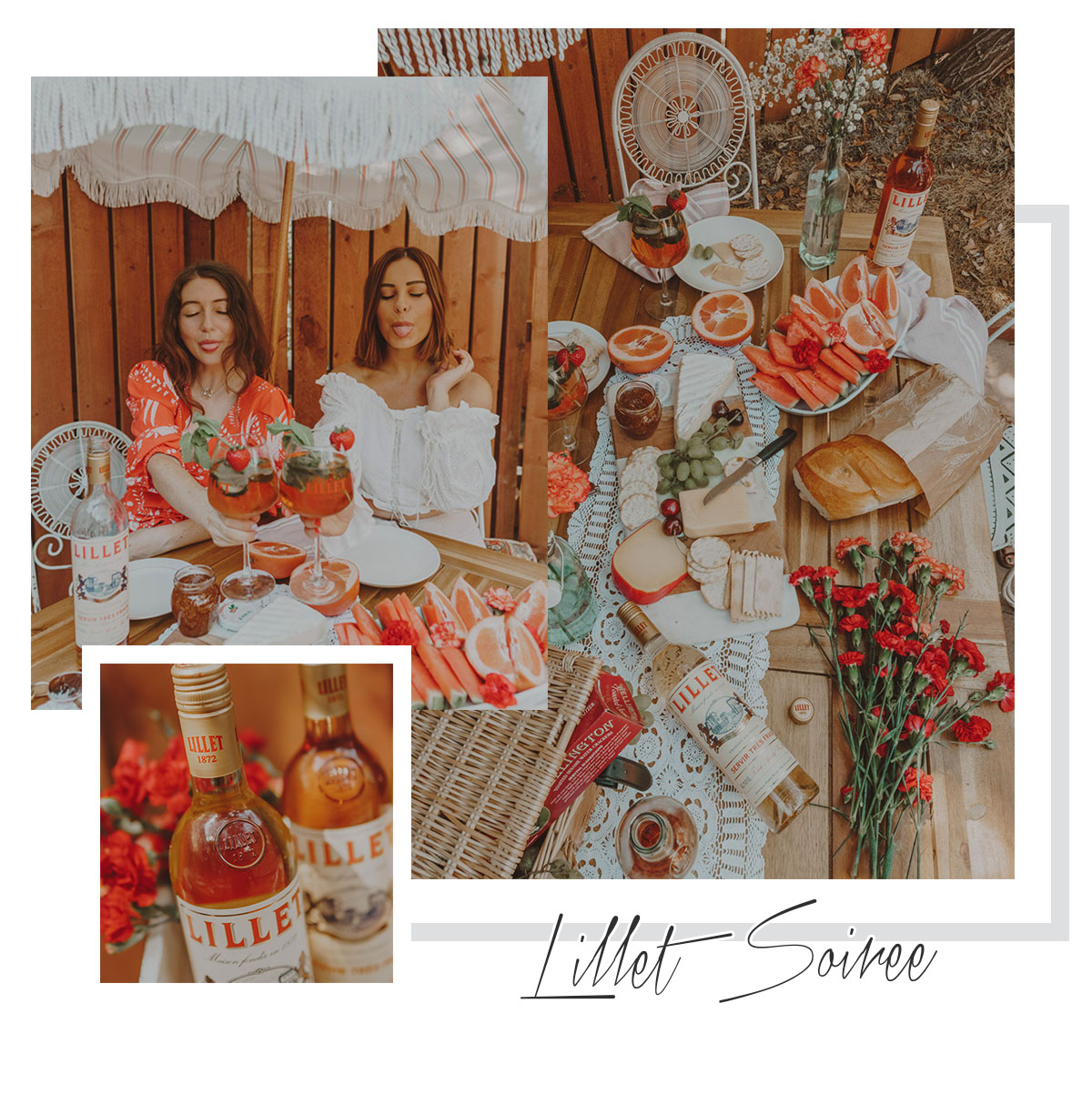 What makes me equally excited this season is the partnership of two amazing brands Lillet and Malia Mills. I visited the Malia Mills store earlier this week and was blown away by the brand and Malia herself. As I've grown older I've come to appreciate true craftsmanship and brands that care about the quality and identity of their brand. I left my swimsuit fitting with Malia feeling confident and just overall amazing.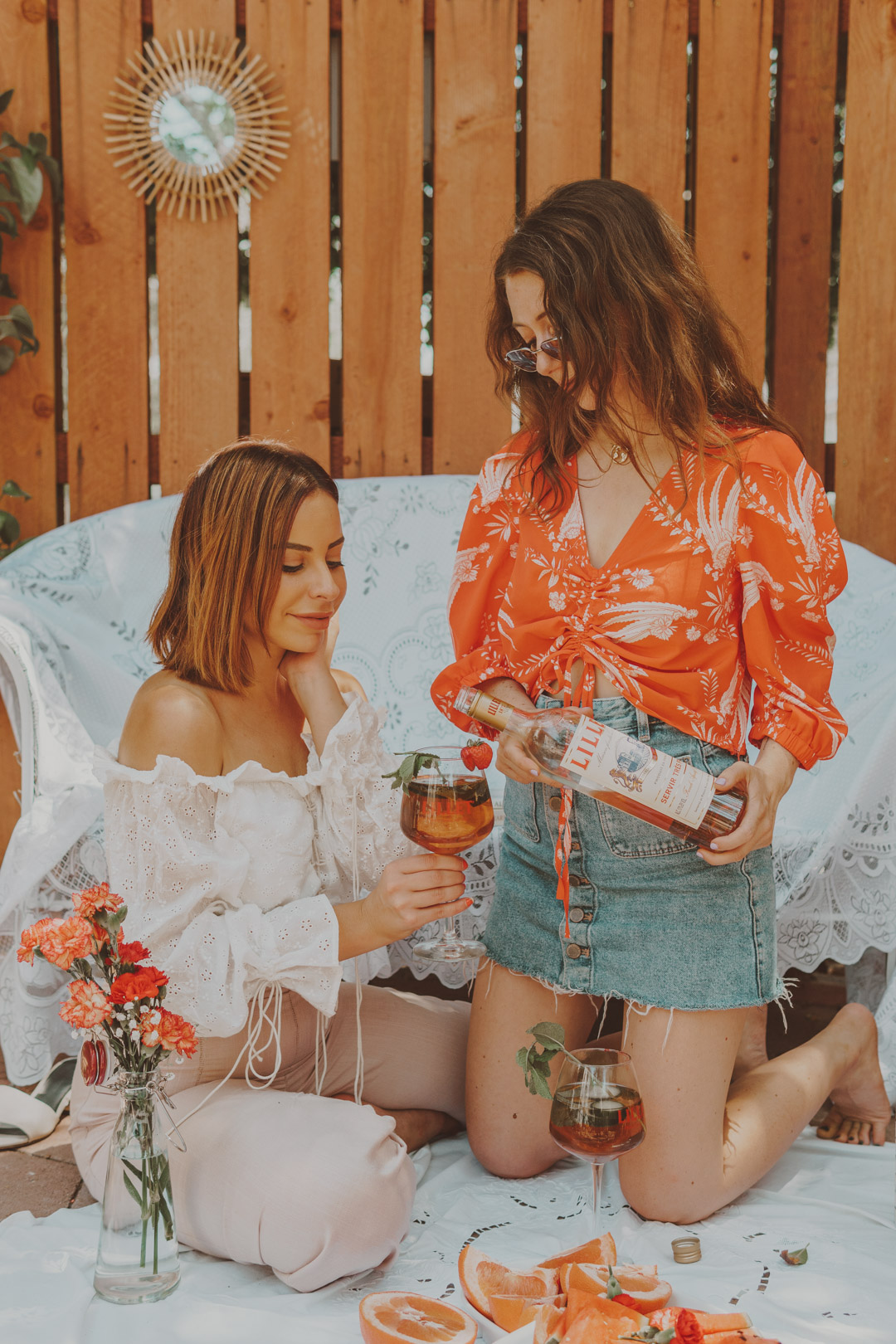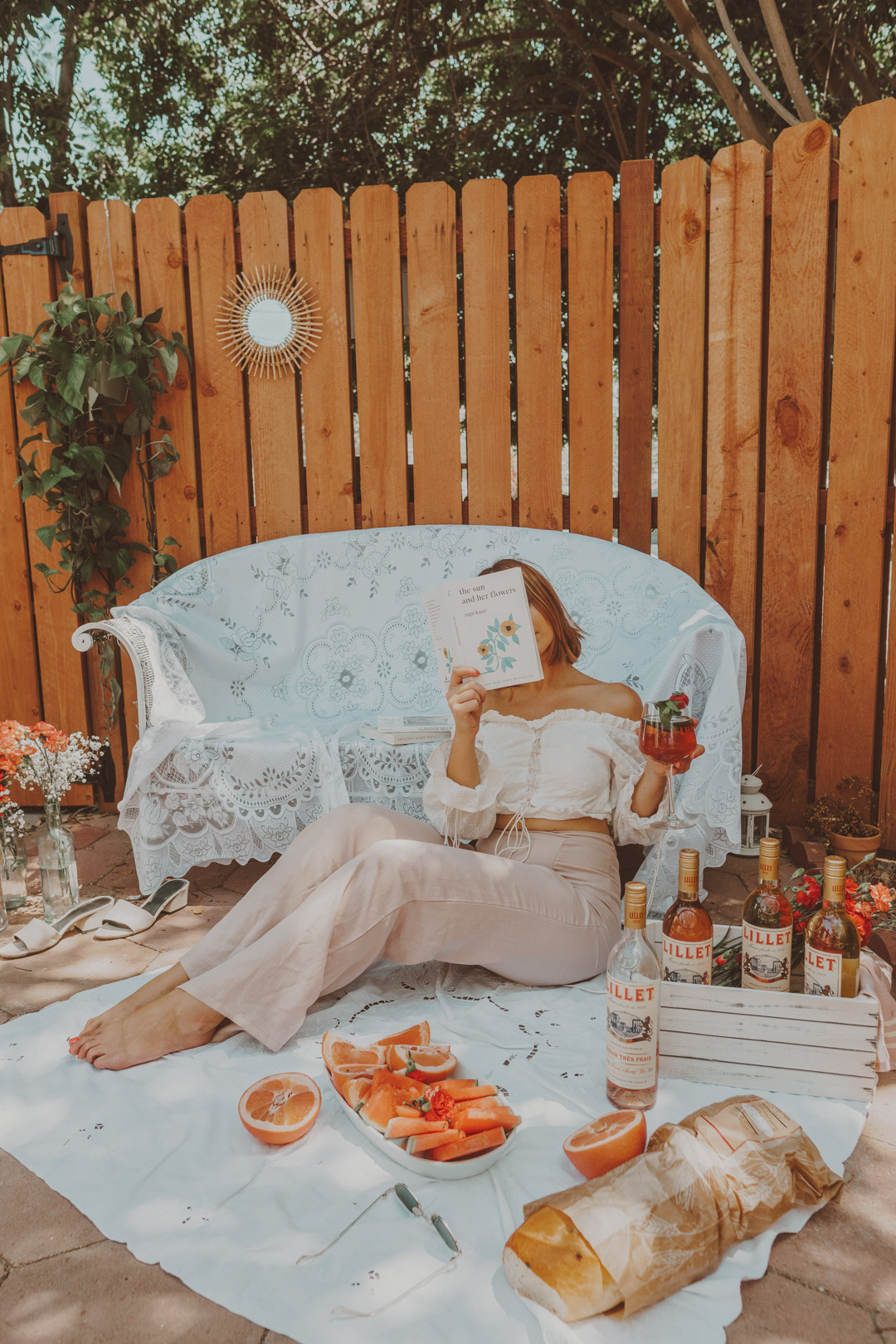 The Malia Mills x Lillet Ready-To-Aperitif Collection includes five styles sold exclusivity at Malia Mills stores. And the most amazing part? 10% of sales from the collection will go to Course of Trade, a non-profit organization founded by Malia Mills production director Libby Mattern dedicated to providing industrial sewing education to those in-need. The collection is available from 6.15 through 9.15 in New York City, the Hamptons, California and Texas Malia Mills stores.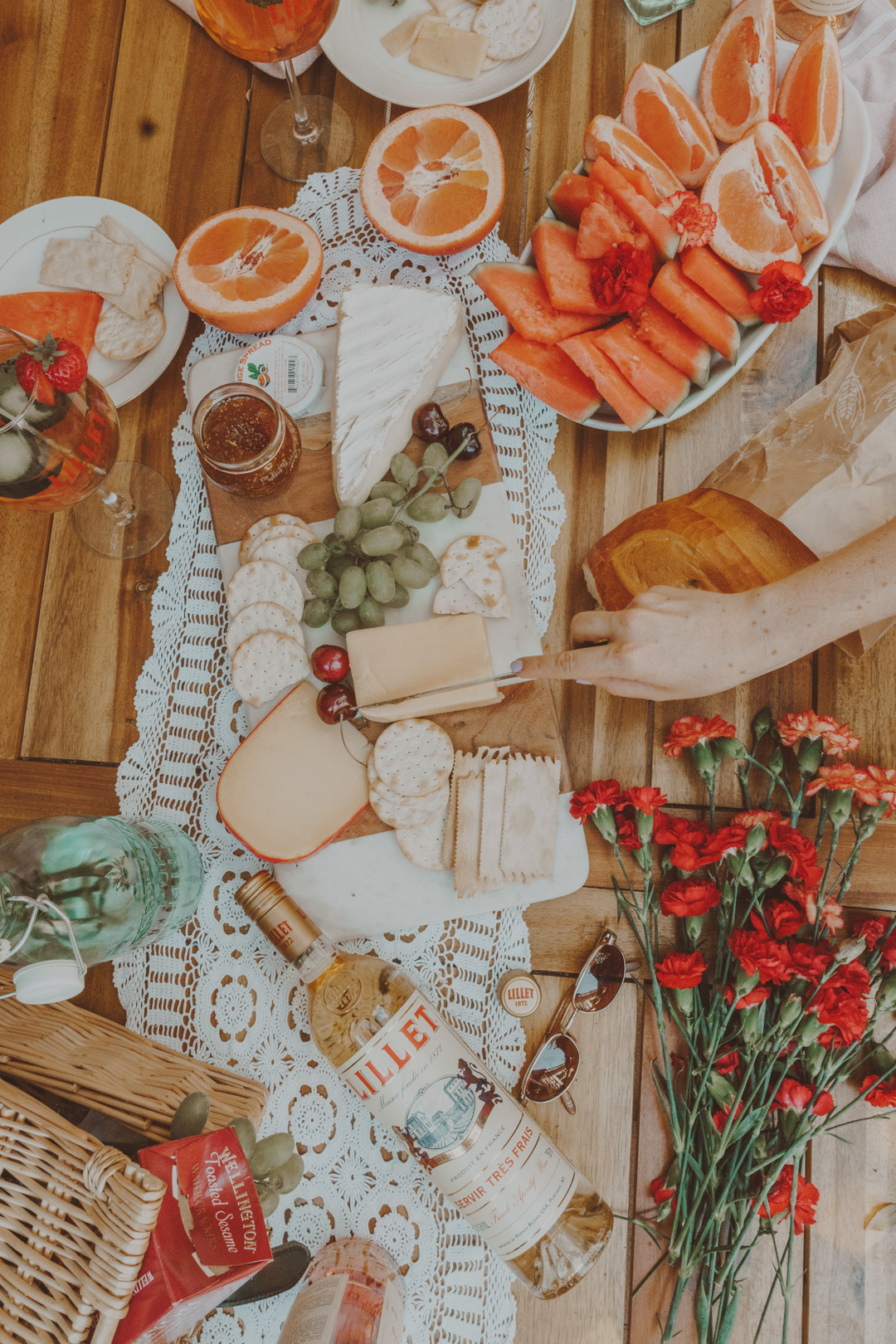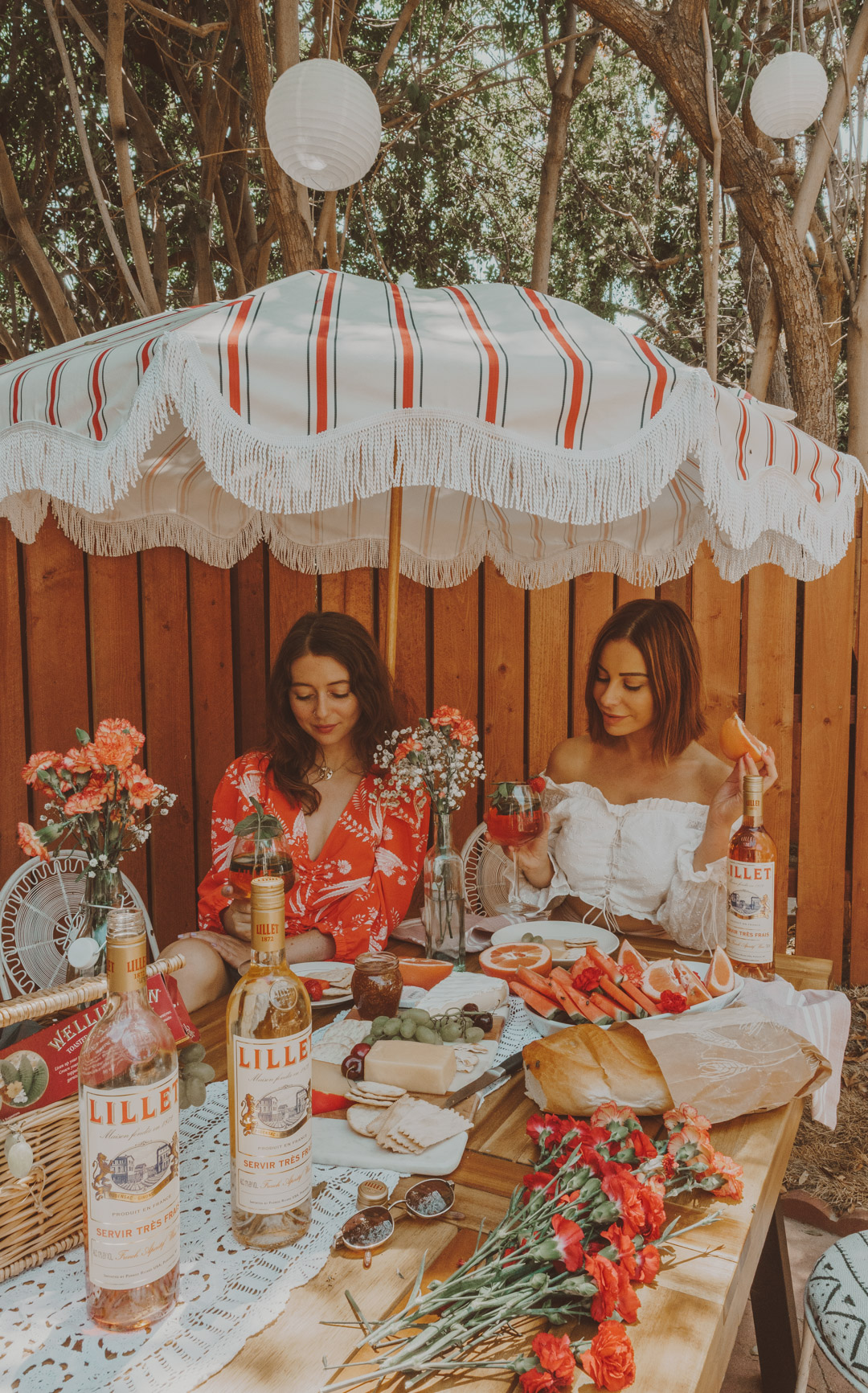 I hope you all enjoy this pretty French Boho Summer Soiree and I hope it inspires you to finish off the season with some much needed (and deserved!) me time.
Lillet Spritz
Ingredients
-3 parts Lillet Blanc or Lillet Rose
-3 parts tonic
-Cucumber slices
-Mint leaves
-Strawberry
To Make
-Combine Lillet + Tonic over ice
-Garnish with strawberry, mint and cucumber