There is nothing I love more than staying in when the weather begins to dip. It's truly my favorite past time – Lillet Rouge, cheese, a movie and snuggles on the couch with my hubs! This season I'm declaring Fridays to be Friday Night Lillet and honestly…I think Emin is really into it!
Lillet Rouge is our drink of choice for Fall, a blend of cabernet sauvignon and merlot grapes. We simply add crushed ice and an orange slice to create our go-to cocktail. It's delicious and extremely light!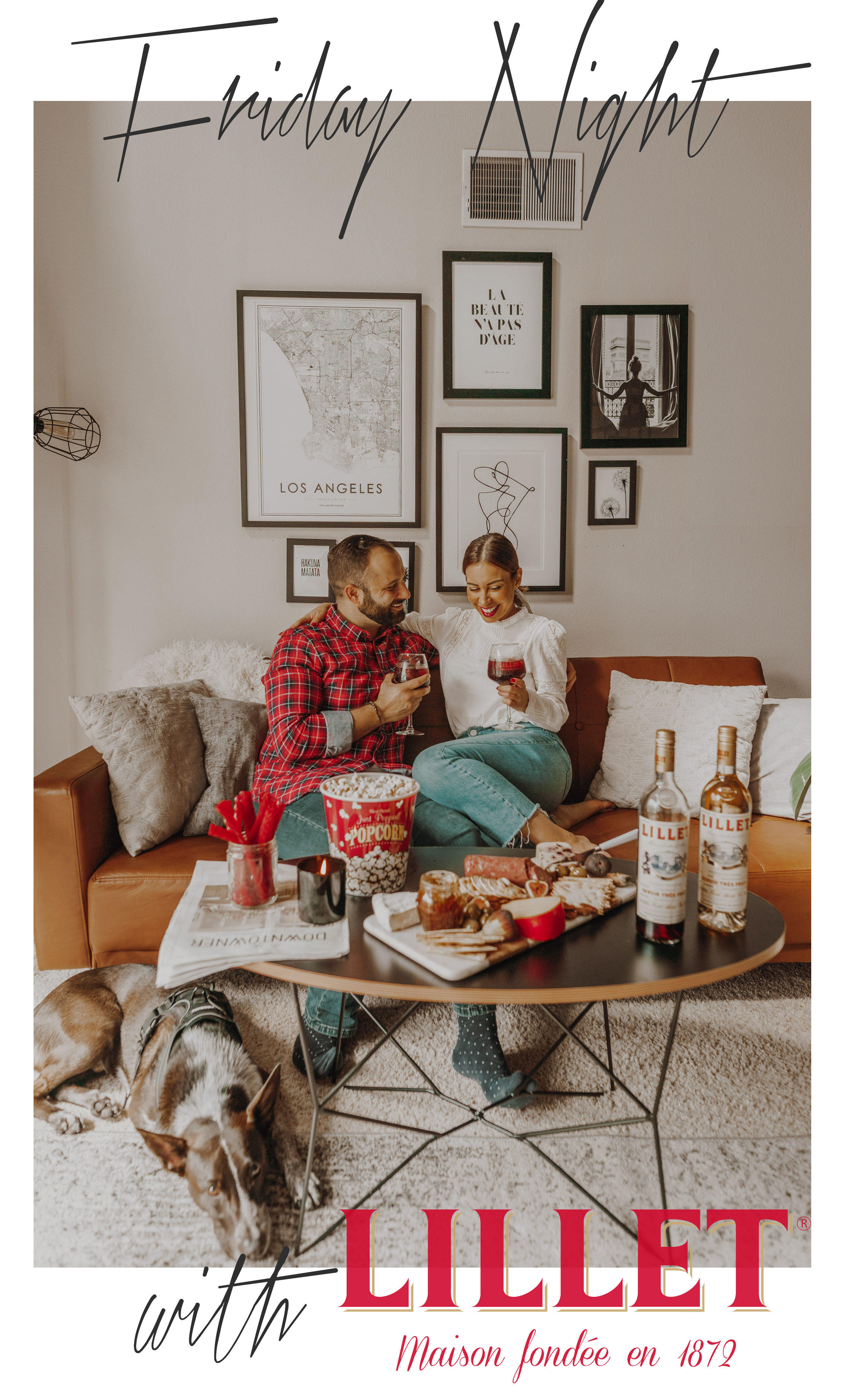 Typically, we turn on the TV and indulge in some screen time but lately we've been in this inspiration type of mood where one of us is reading and the other is on the laptop looking up our next adventure (which we are booking very soon)!  I've recently been obsessed with magazine tear outs and that's where I've been gaining my inspiration for Fall looks. I even created a Fall Collage wall to visualize my theme and the looks I want to recreate.
So, what am I wearing for Fall 2018? A LOT of things but below are my absolute five favorite trends at the moment!
Plaid – I simply can't get enough. I want plaid shoes, headbands, jumpsuits and everything in between.
Scarfs – I recently shared my scarf edit and it's no wonder it made this list! Scarfs are my obsession and a great accessory to add to any look!
Animal Prints – From leopard to snakeskin…it's all here! I love how classic yet edgy animal prints are.
Red – If I can be totally honest red Is always a key color in my wardrobe but it's really having a moment this season. I particularly love pops of red in lips and shoes!
Suits – Borrowed from the boys, this style is so chic and so lady boss! I am loving matching suits in courdory and plaid!