I've had a love affair with scarves for as long as I can remember. There is something so timeless about them. I guess they remind me of old Hollywood starlets. I picture Audrey Hepburn or Grace Kelly prancing around a meadow with a scarf tied around their head. It's an accessory that truly as stood the test of time…but very few people wear!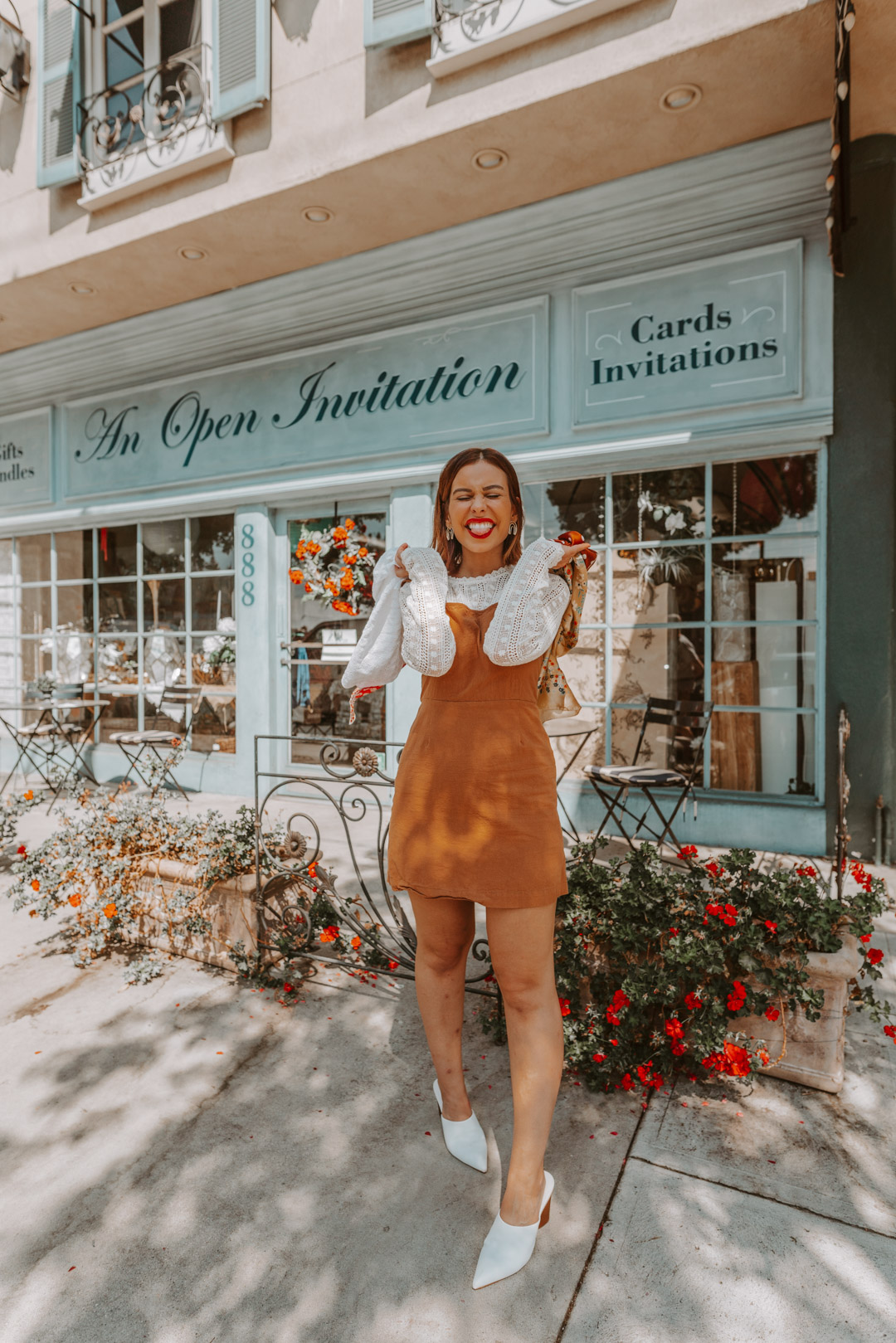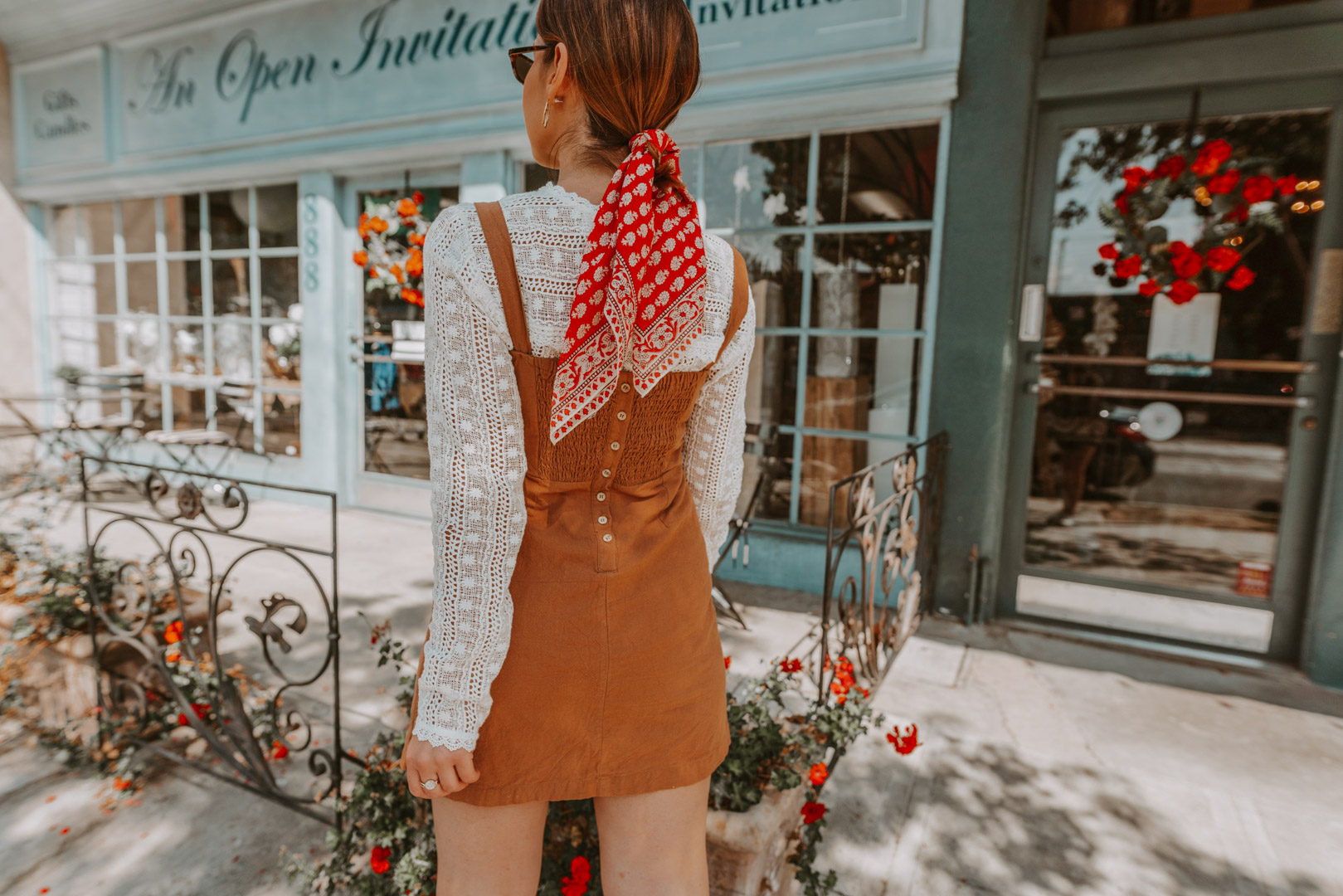 To start off this post I wanted to clarify the type of scarf I'm talking about. You have your winter scarves made of wool, or something warm. The shape is long and rectangular meant for keeping your neck and face warm. That is not the type of scarf I am obsessed with. The scarf I have come to love is square and is called a neckerchief or bandana. It's usually made of silk or a light-weight fabric that can be tied around the neck, hair or head.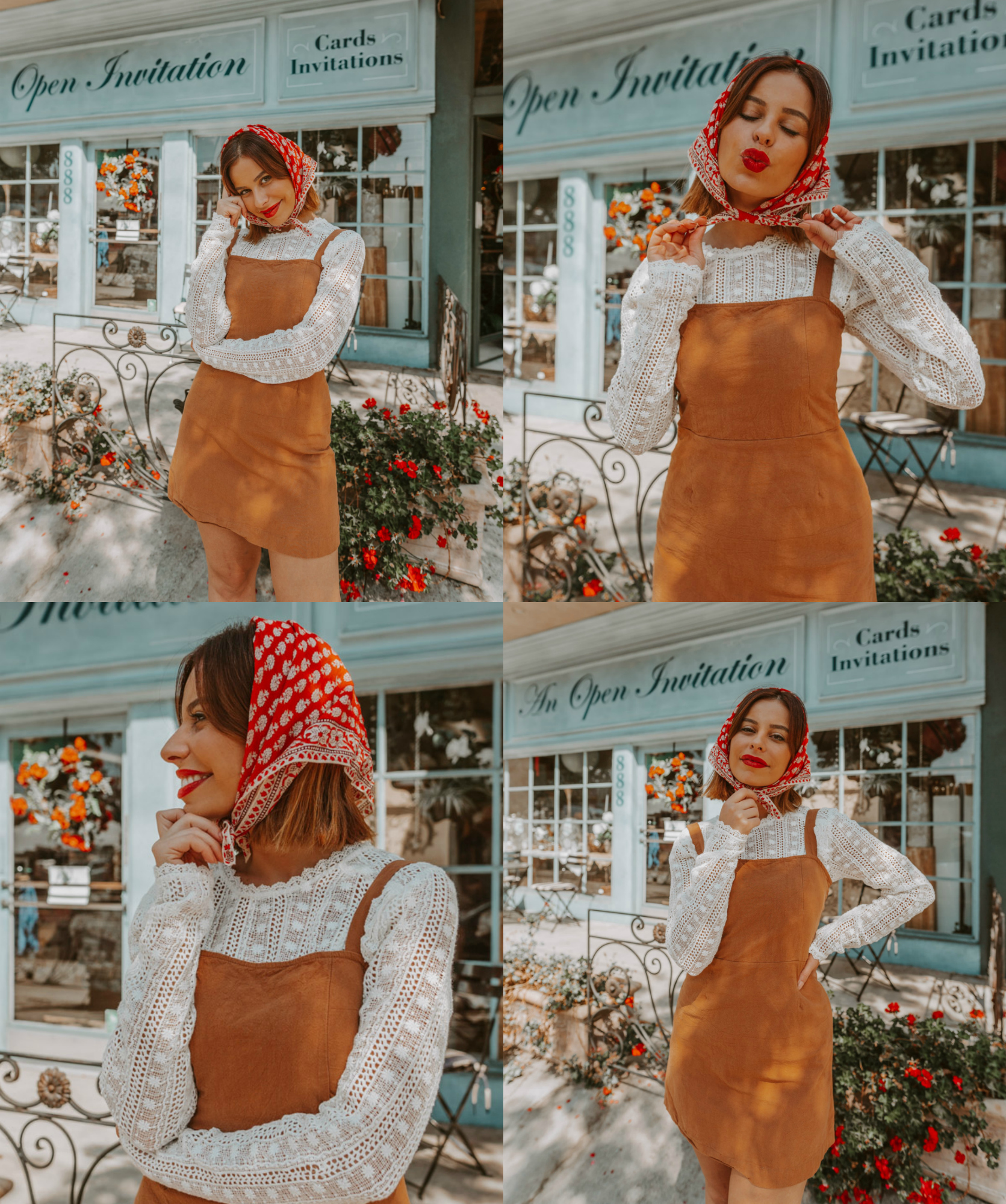 One thing I am proud of when it comes to my closet is my growing scarf (aka neckerchief/bandana) collection. It's filled with prints and colors that add whimsy to basic looks and take them from C- to A+. I always get asked where I shop these items so I thought I would bring you this Scarf Edit. Below you will find the shops I have found to have the best neckerchief/bandana selections!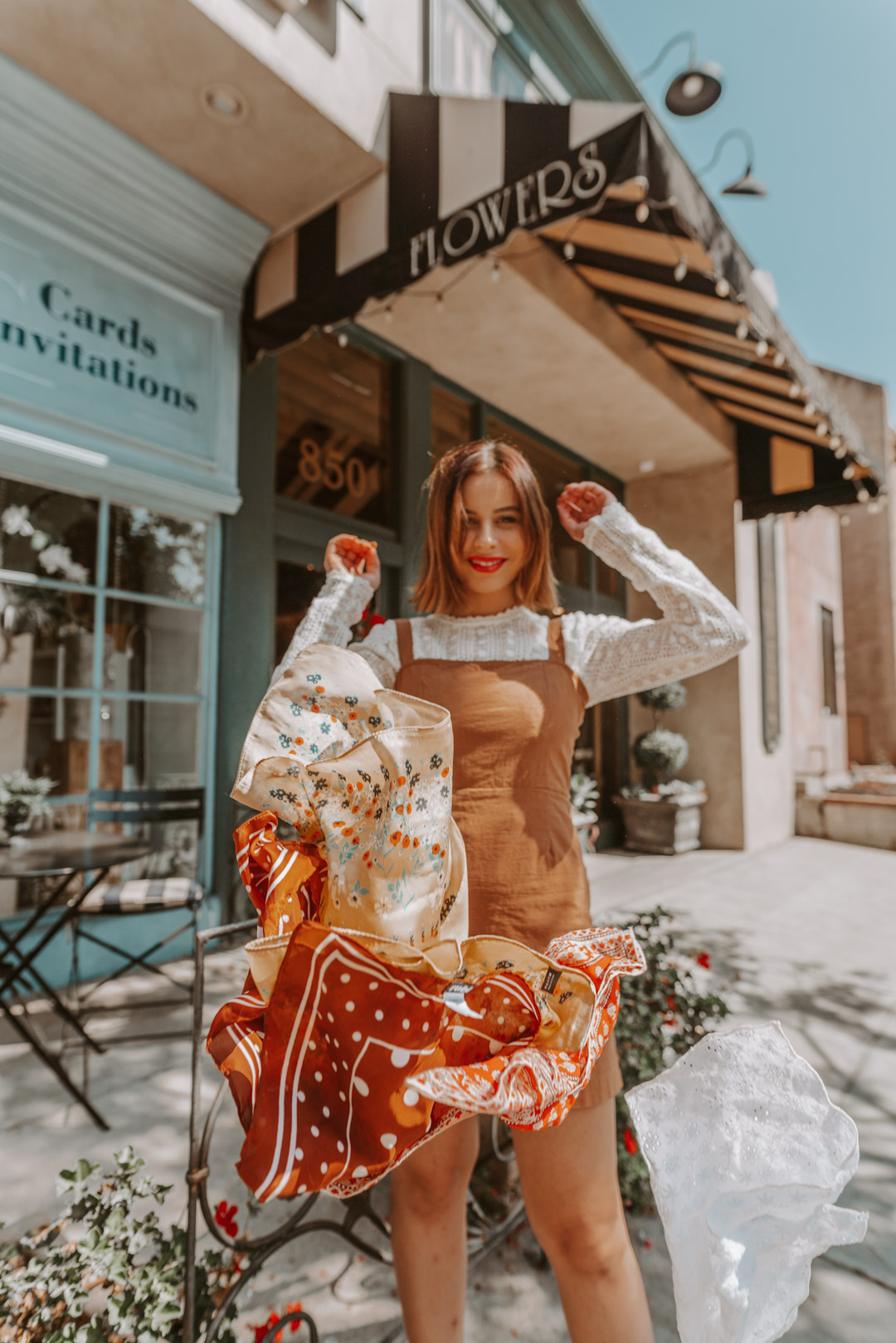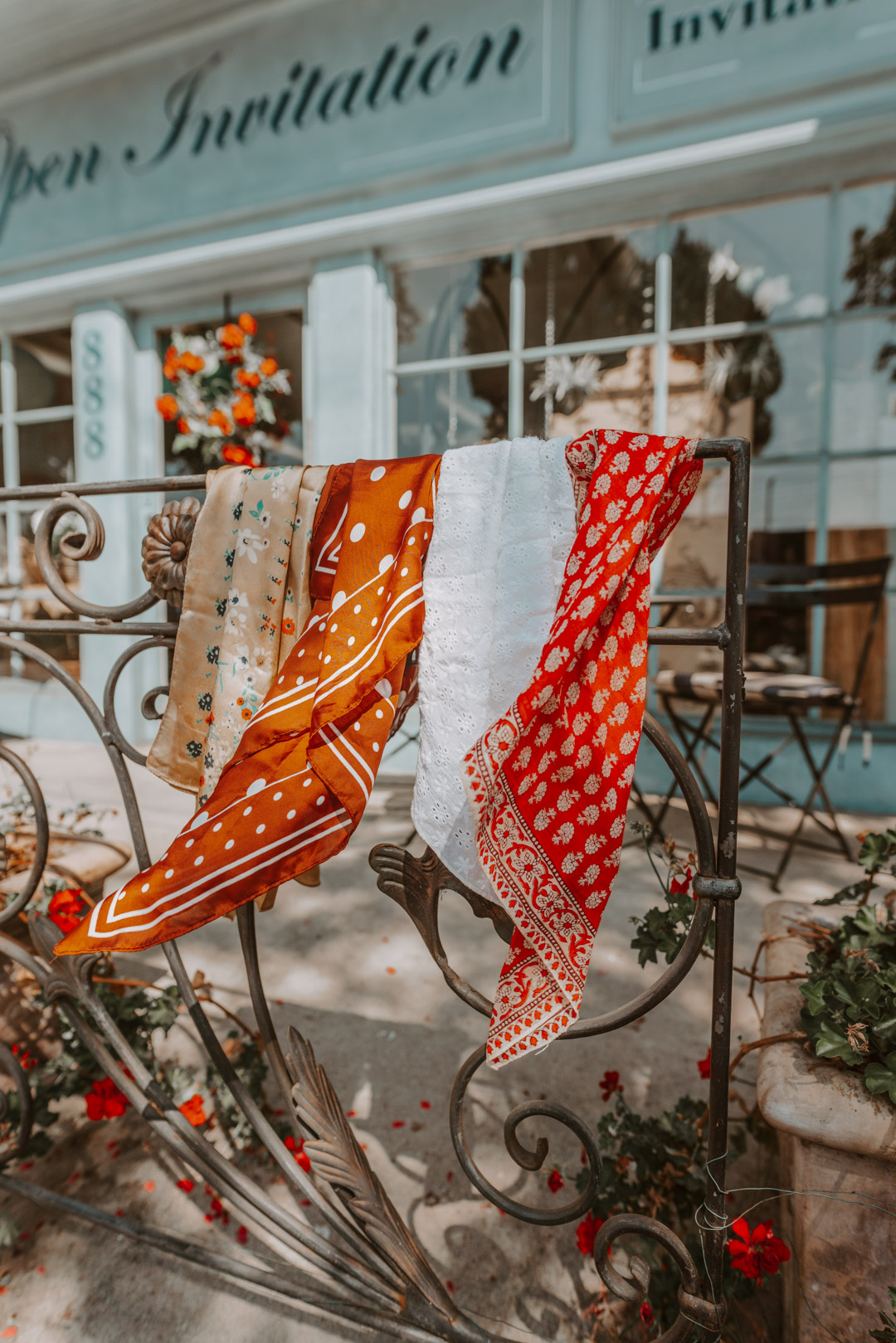 Etsy is one of my favorite places to find scarves, specifically vintage ones. I find vintage neckerchiefs to be SO SO special! I recently purchased two of them from Corals Chic Boutique. I've found that this shop has the best selection on Etsy + great prices.
Madewell always has a good variety of printed cotton bandanas. Each season they come out with a handful of styles that are great for casual looks! Think bandanas paired with denim in the mountains.
Cotton On …I know you're probably thinking…seriously?! But, yes…Cotton On is my go-to shop for super affordable silk scarves and even fun little hair ties (that make it easier to tie around a ponytail). One of my favorite neckerchief's….the brown polkadot one is from Cotton On and was only $7.95. Stock up here!
Verge Girl love shopping Verge Girl for unique prints and a slightly bigger square scarf. They don't have a wide selection but I always find 1-2 that I love.
Vestaire Collective is my luxury neckerchief shop. Hermes, Chanel, Gucci…it's all there waiting to be bought and re-loved. The items are typically above the $100 mark but if you're looking for designer + vintage this is the place to be!
SHOP MY CURRENT FAVORITES