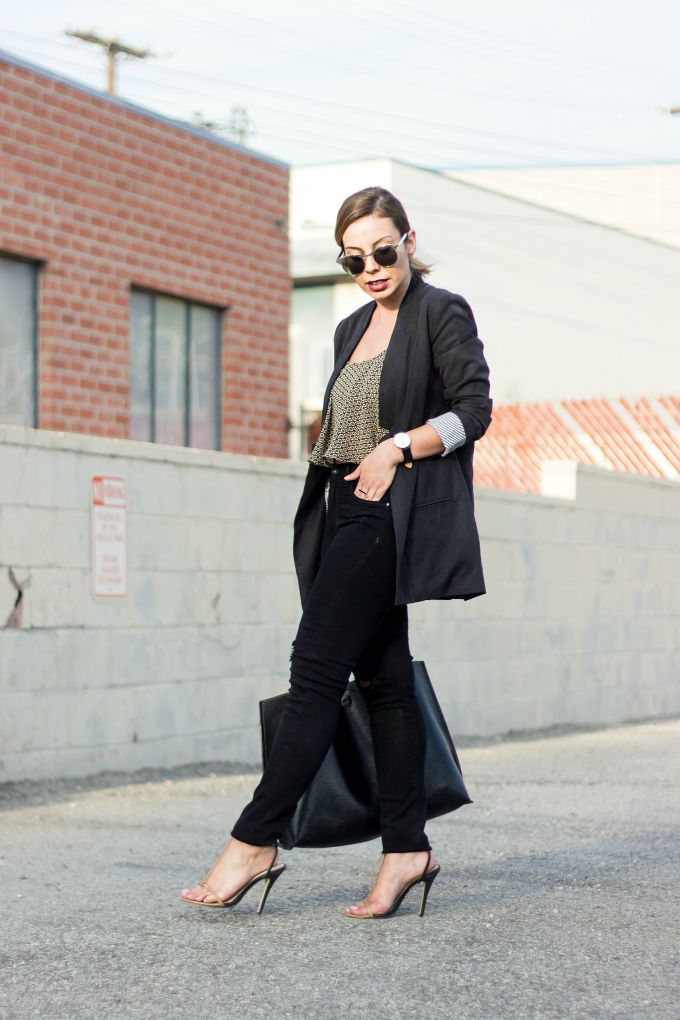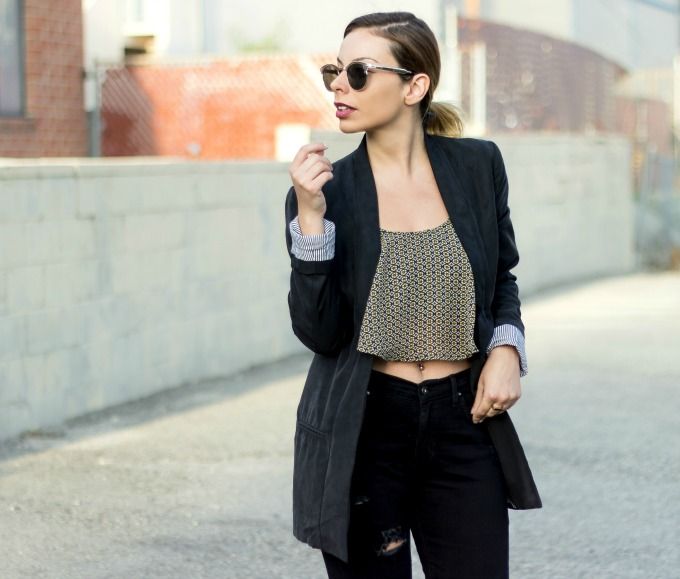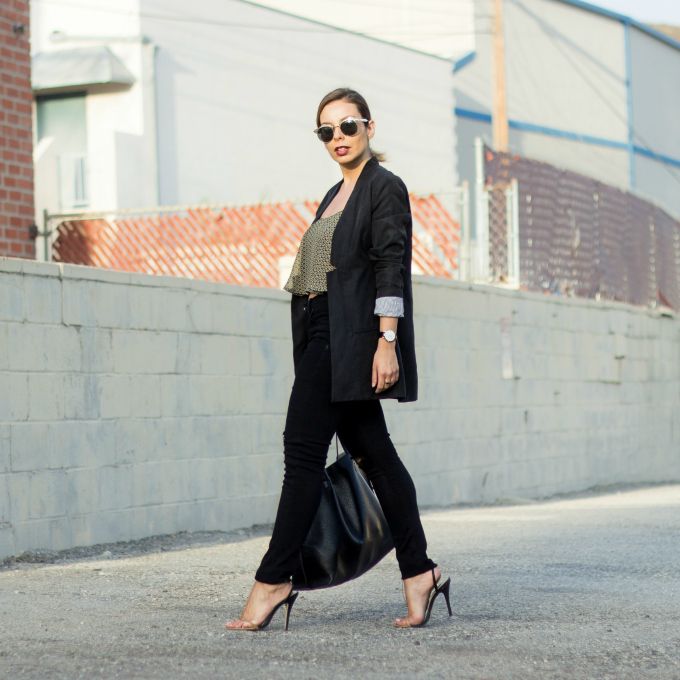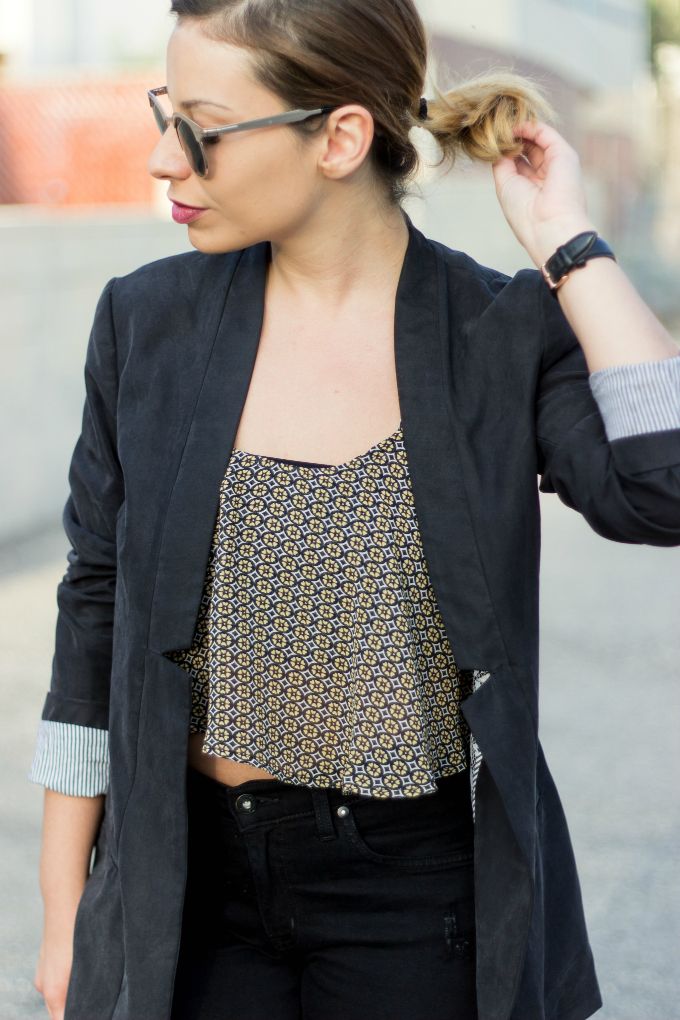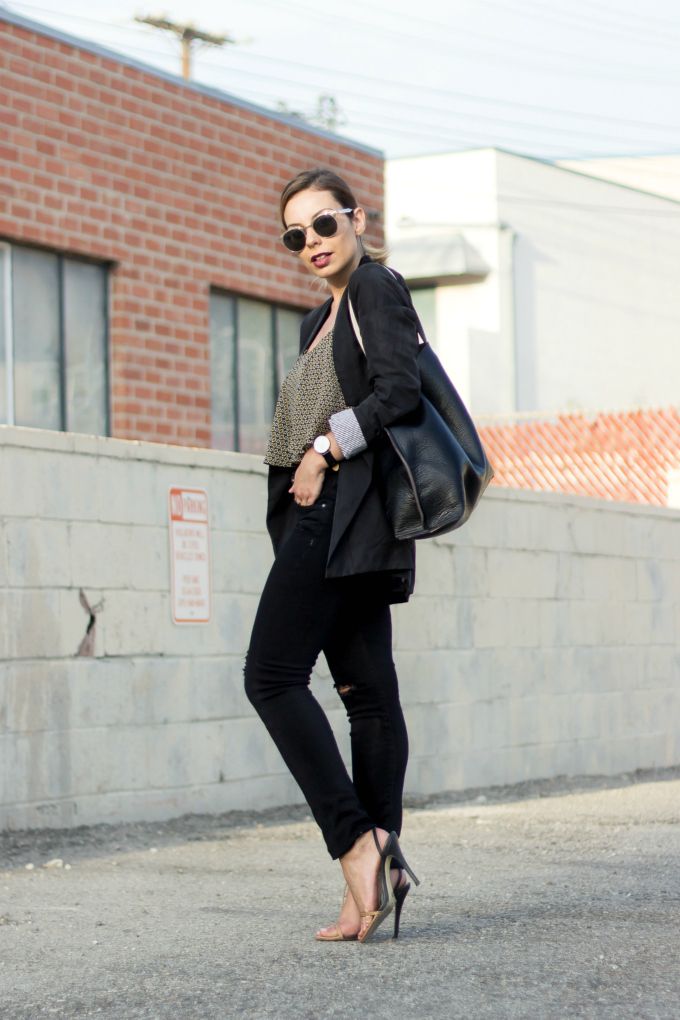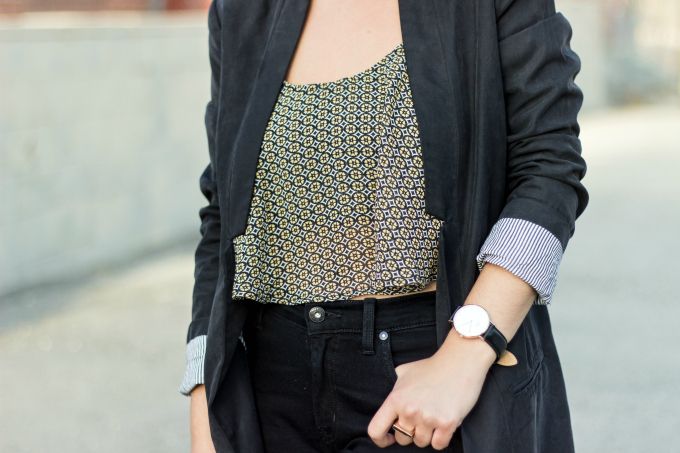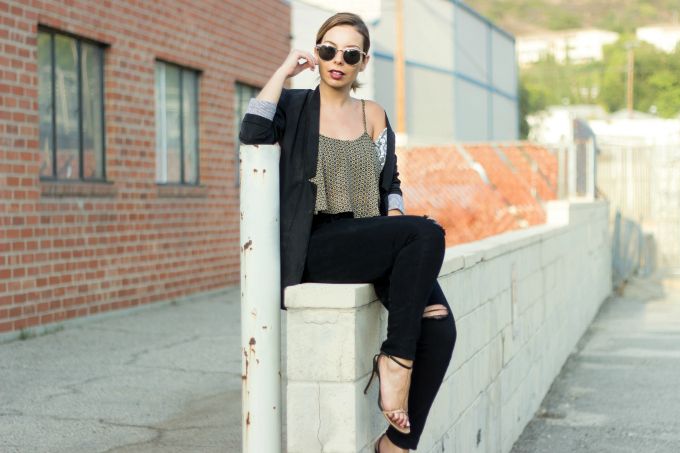 Re-introducing prints into my wardrobe has been a challenge
But I've realized that it's always good to go with one that has a black base color.
and I have definitely worn it with my fair share of denim cut-offs.
But as it is in my nature to push boundaries and be different
I decided to style it in a classic semi-androgynous way for Taco Tuesday.
A slicked back pony, silk boyfriend blazer and black distressed skinnies were the perfect combination of pieces to take this typically festival crop top to the city.
How would you style this piece?
It's super versatile and so airy for those hot summer days!