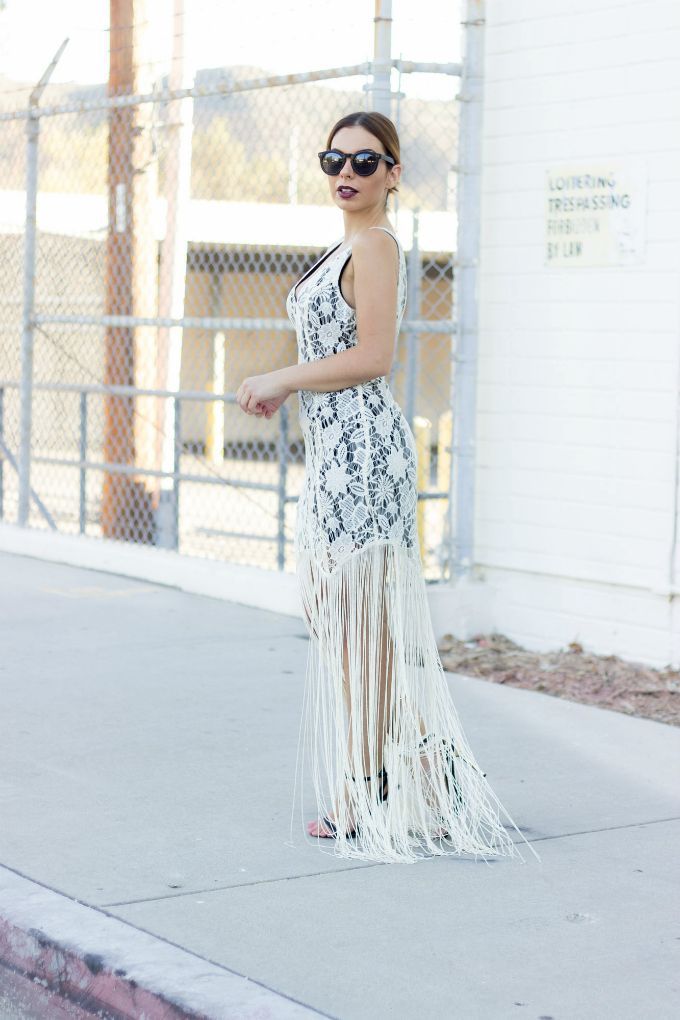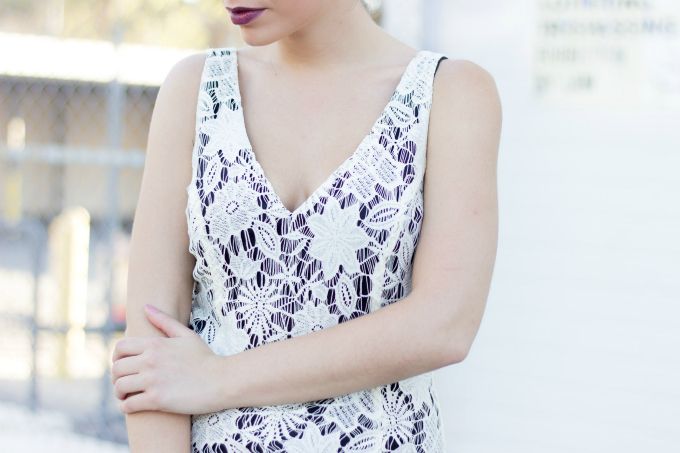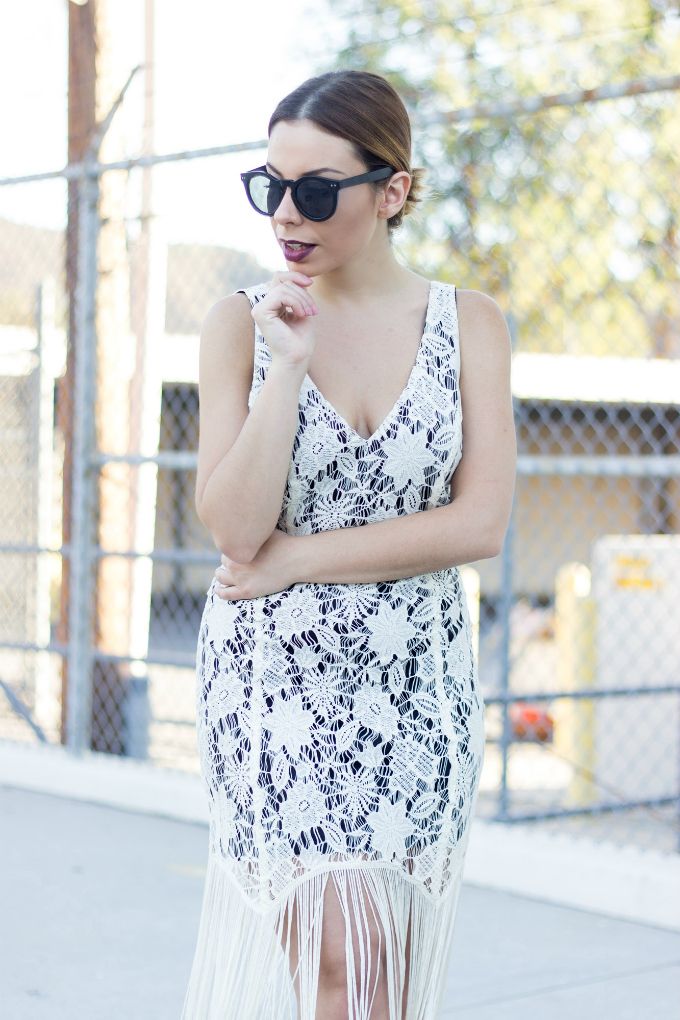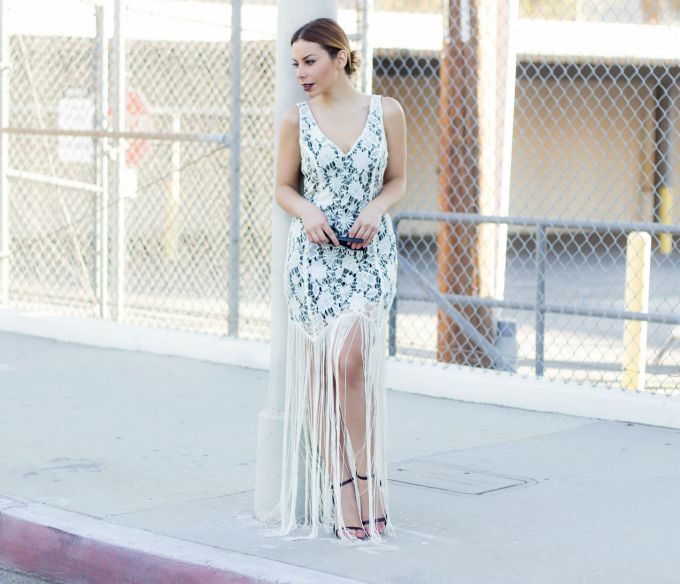 My Friday night outfit turned out to be a little more costumey than expected.
I felt like I belonged in the 1920's thanks to my fringe, my lace and my burgundy lips.
It's been tough styling my hair...you would think short hair would be easier
But since I've never lived without extensions, styling has been difficult.
I put my hair in a low, tiny bun with middle part because I just couldn't get it to look the way I wanted...
Better luck next time.
Fringe has been on my Instagram newsfeed quite a lot lately...
and I guess it is safe to safe I've been inspired.
This dress is killer.
No need to explain.
I've been having a fun time with my style recently.
xo
ejc