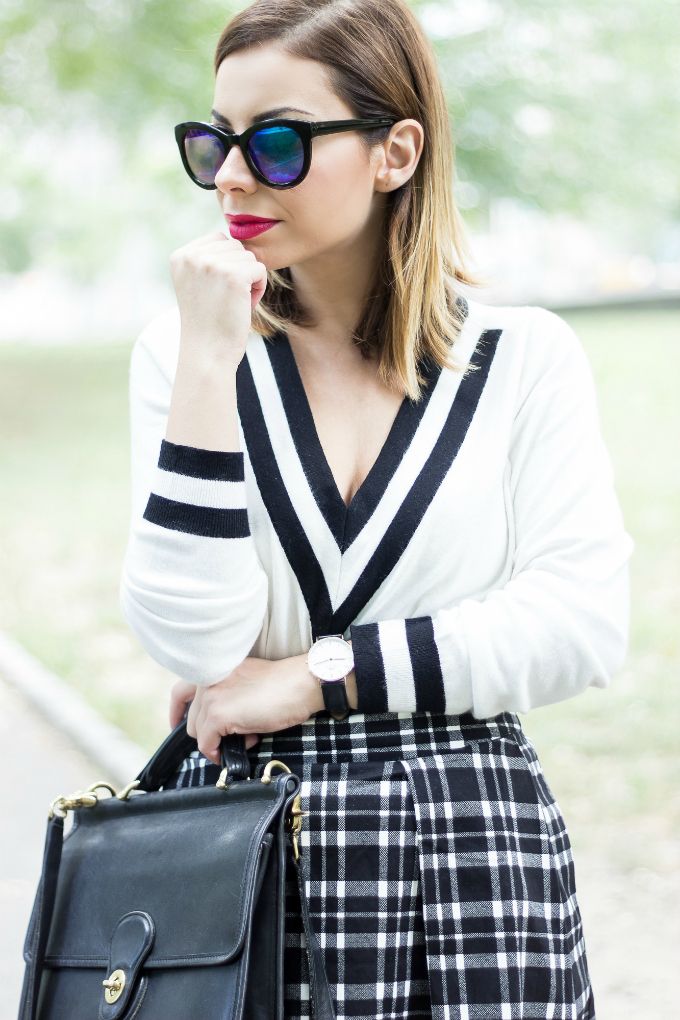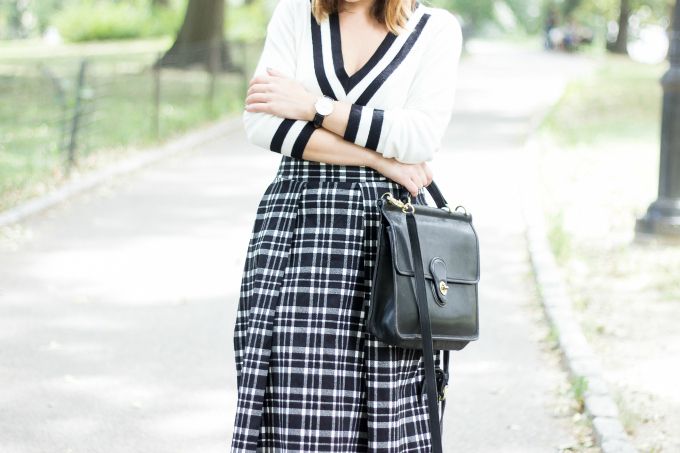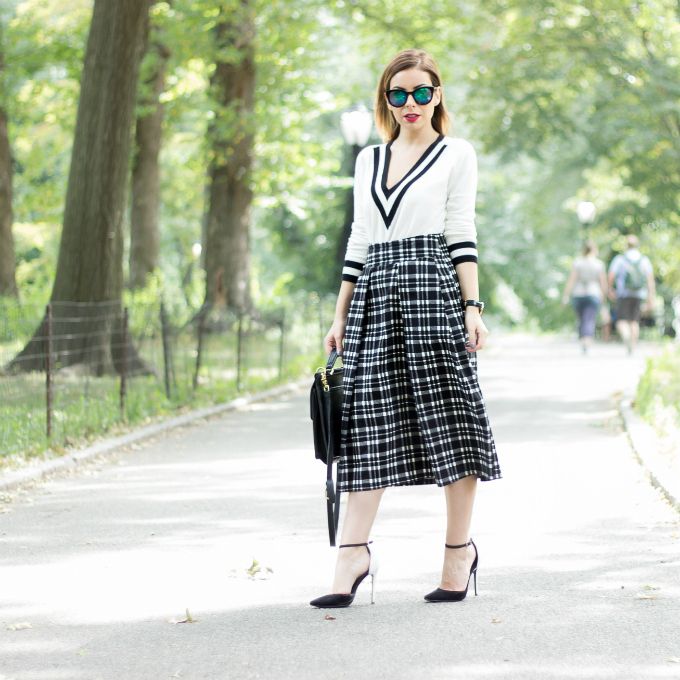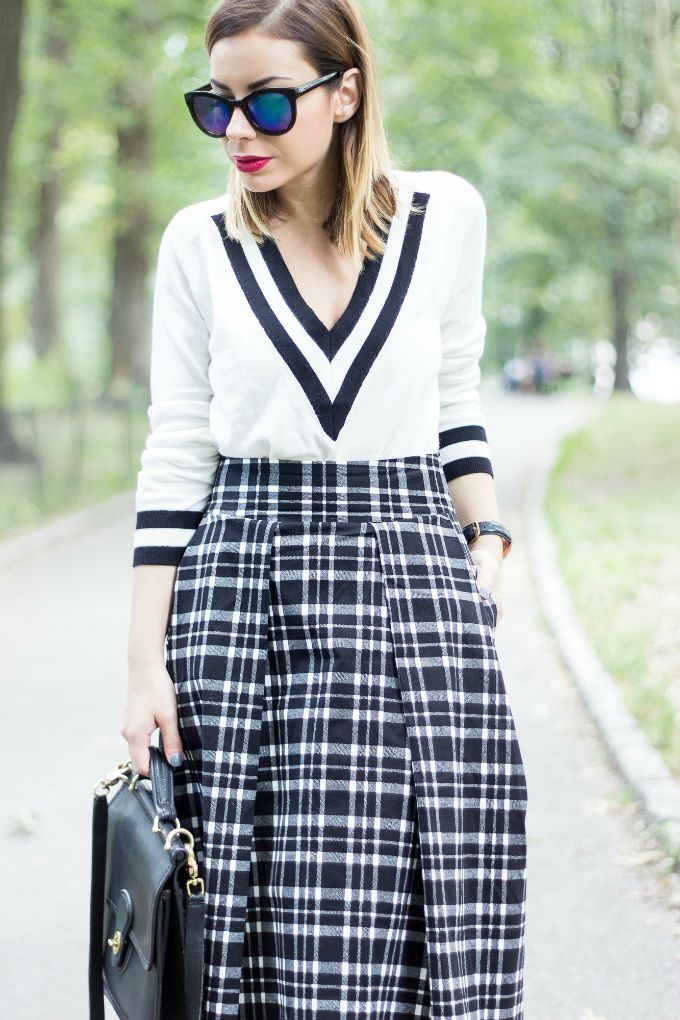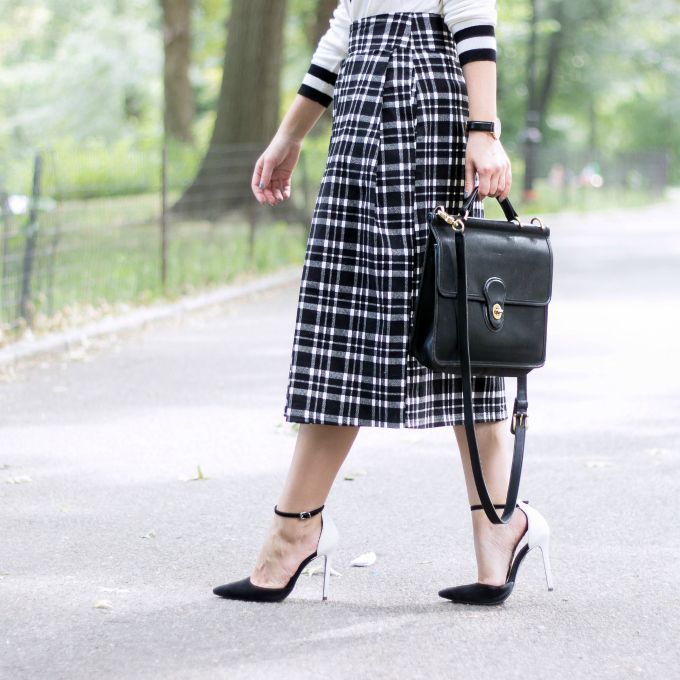 You're all probably wondering why these photos look so heavenly...
Well, I guess that's what Central park does to a girl.
I glowed and pranced around one of the most beautiful places I have ever laid eyes on.
Situated in the heart of NYC, Central Park is the perfect compliment to the skyscrapers New York is known for.
We finally slowed down the pace for Day 4 of NYFW and had some time to explore the city.
I decided to channel my real essence with this look...
Yes, I know midi full skirts are in NOW...but if you followed me along a year or more ago...
You know that I was wearing midi skirts back then!
It was a lovely balance of femininity with my skirt and a dash of sporty with my sweater.
If only I was in Central Park now...
xo
ejc