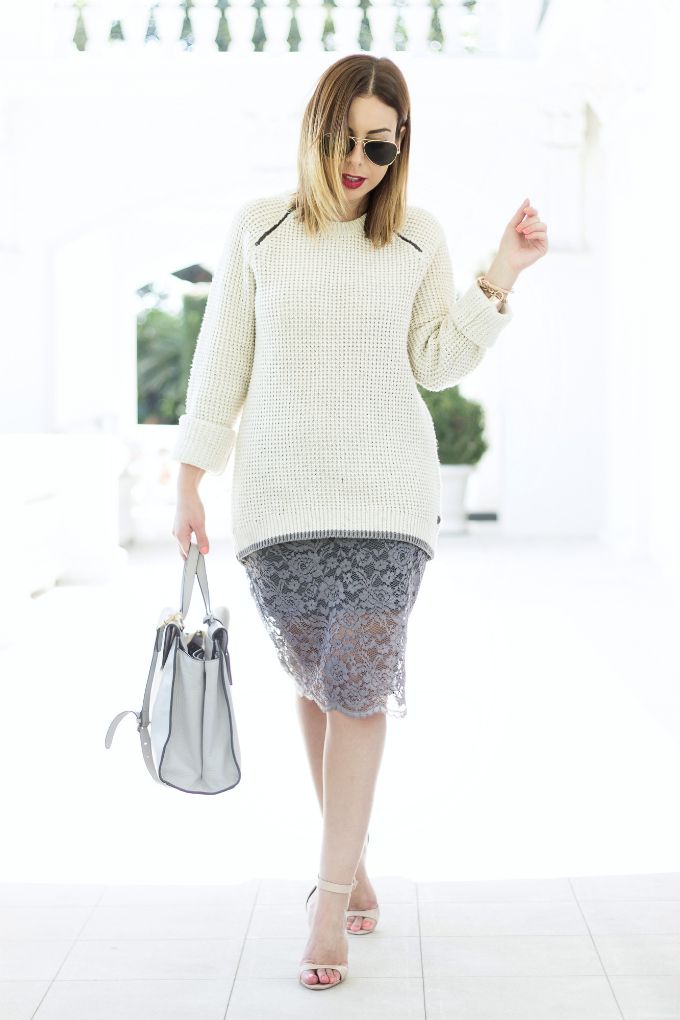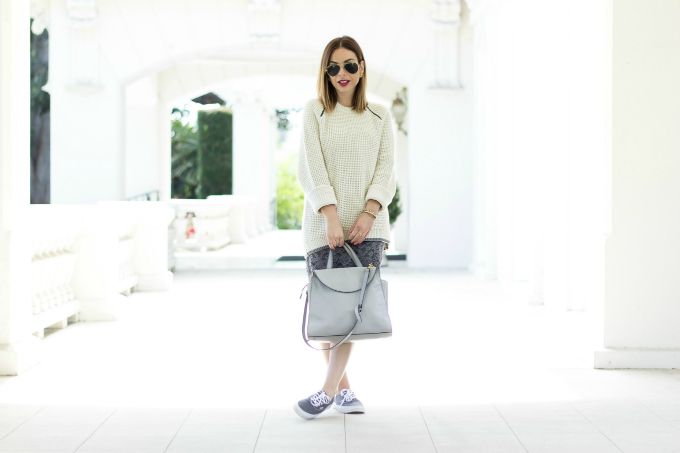 Over-sized chunky knits paired with feminine dainty skirts.
This is what Fall dreams are made of!
I noticed this big sweater pencil skirt pairing last Fall and after
pinning
it a million times
I decided I needed to re-create it.
I fell in love with this grey lace skirt from
Hale Bob
, so comfy and timeless.
Wore it with my
Vans sweater
from their Fall 2014 collection.
You may be wondering why I'm wearing two totally different style shoes.
Well, as much as I love my heels they're just not cutting it for my Sunday Adventures.
Classic Vans
sneakers are always in my bag for a quick swap.
It's my little secret to keeping my feet happy and my looks on point.
I really enjoy seeing how much an outfit can change with a single item.
From chic and trendy to casual and cool!
What do you guys think of this shoe swap?
xo
ejc