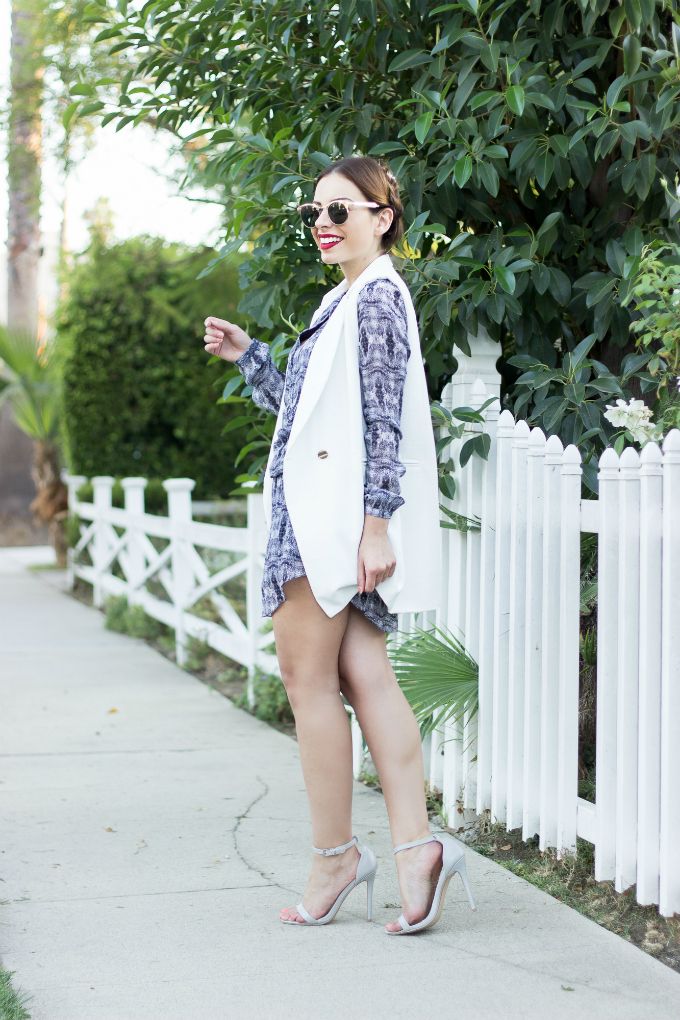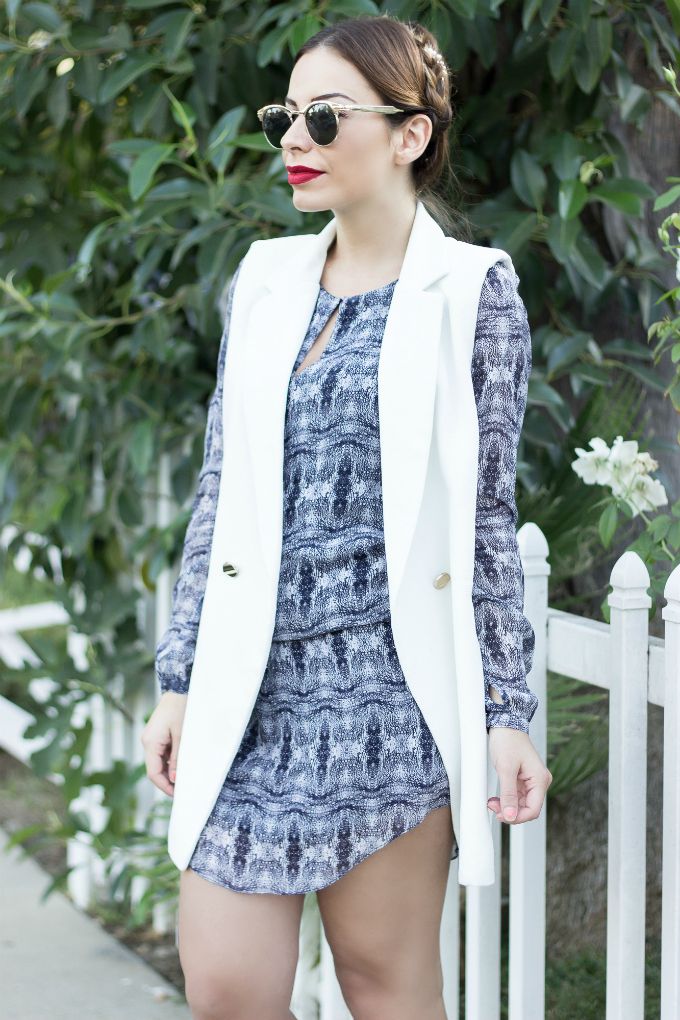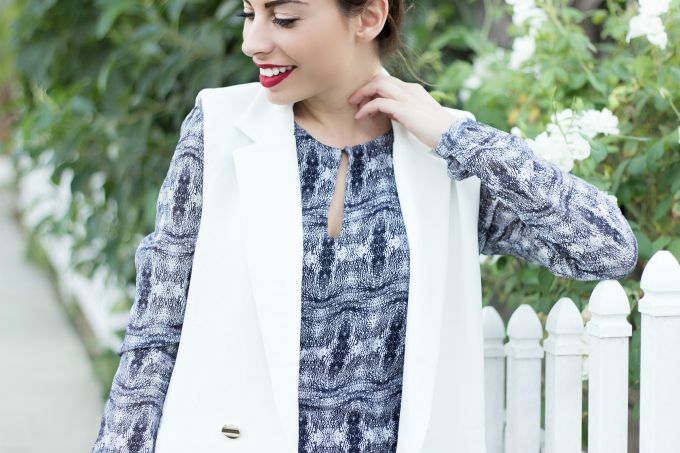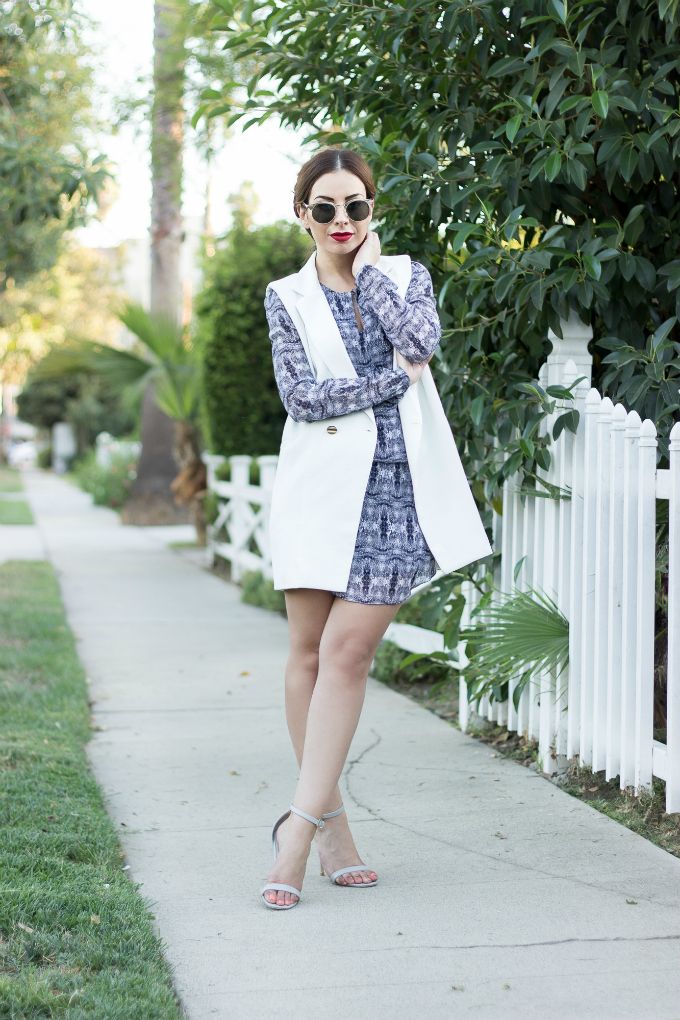 Diamond are not a girls best friend...
Flowers are.
They always seem to present themselves at the best time,
In full bloom, when I am feeling down.
And they always make me feel better,
I stumbled upon a bush filled with white flowers yesterday evening and
took it all in before snapping some photos.
I've been extremely obsessed with milk maid braids...
And decided to give my version a special spin.
The Jewel Mint x Luvaj pearl collar chain was the perfect accessory.
A feminine compliment but also a totally edgy concept.
It's quite amazing. No lie.
I paired this hair-do with a lovely printed Rory Beca mini dress and my go-to white vest.
It's a never-ending summer here in So-Cal so I might as well enjoy it!

xo
ejc