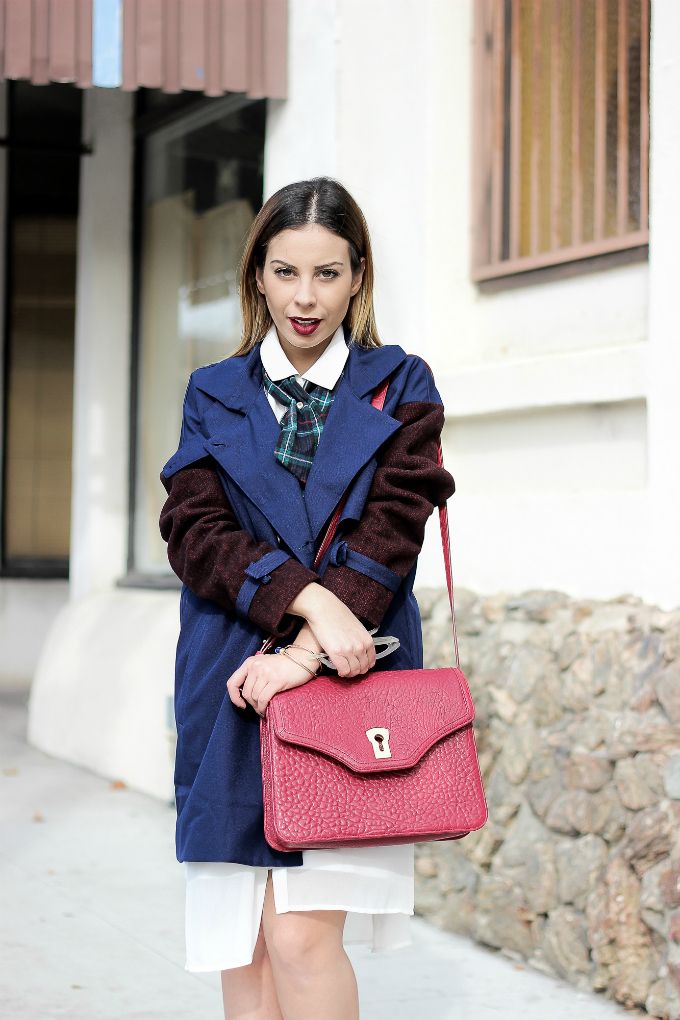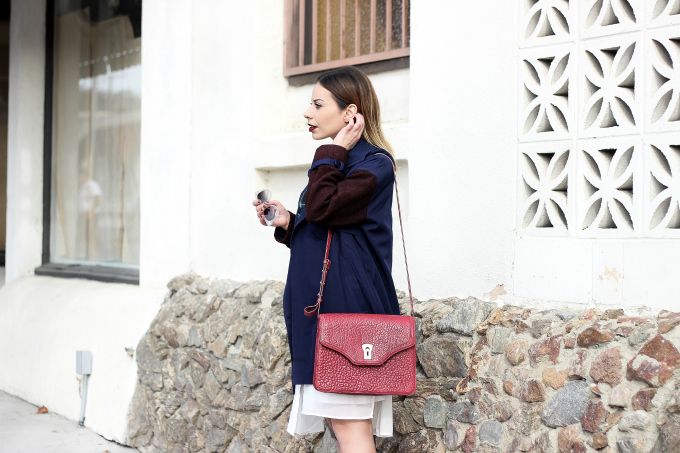 Well, its MLK day and wearing this Americana look is very fitting.
Red, white and navy is a classic color combination
that is under worn during the year and over worn for the month of July.
I rarely wear color so styling this
Dance and Marvel
navy coat with contrast red sleeves was a challenge!
I went with a school girl look by adding a plaid tie that brought all my hues together.
I never realized my attraction to school girl looks but I've worn it many times before.
In the spirit of MLK day I wanted to share with you my
"I have a dream"
mission.
I've been blogging for years now and it was solely for myself.
It took me up until mid last year to own up to my dream of making my blog a main priority.
Let me tell you, it was tough and I still battle daily with blogger problems.
It's a constant comparison and in some ways a popularity contest.
You can't help but feel raw and sometimes…not good enough.
But, it's important to stay grounded and remind myself that I'm doing the best that I can possibly do.
I have a dream of taking my blog to the next level and
My ultimate dream is to be unafraid of owning up to my dreams.
Even if I fail…at least I tried!
What are your dreams?
I would love to know in the comment section below!
xo
ejc