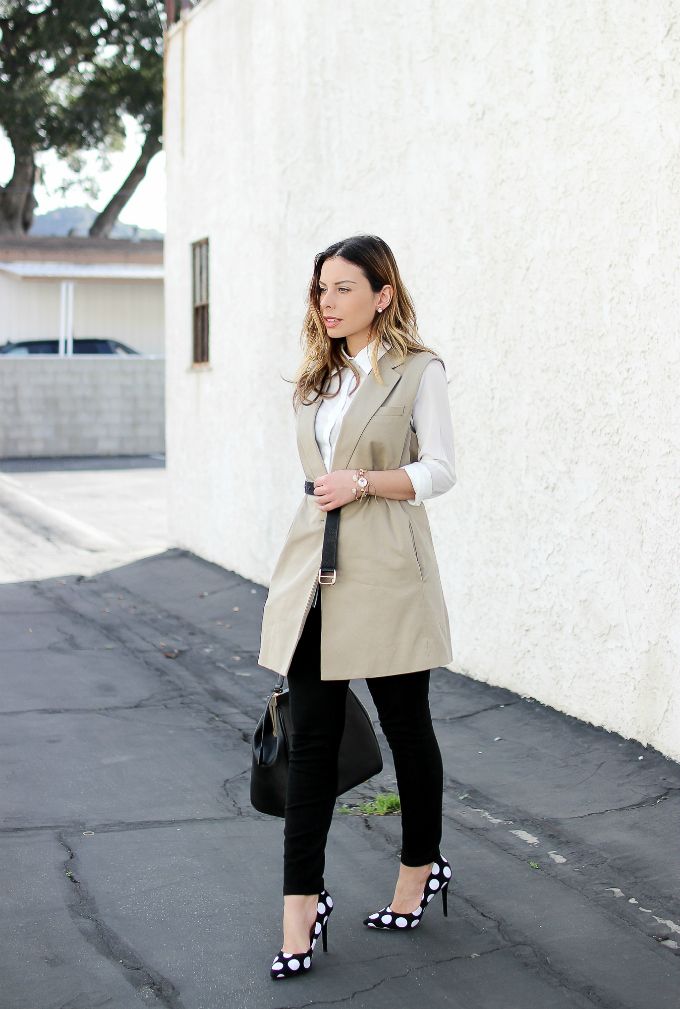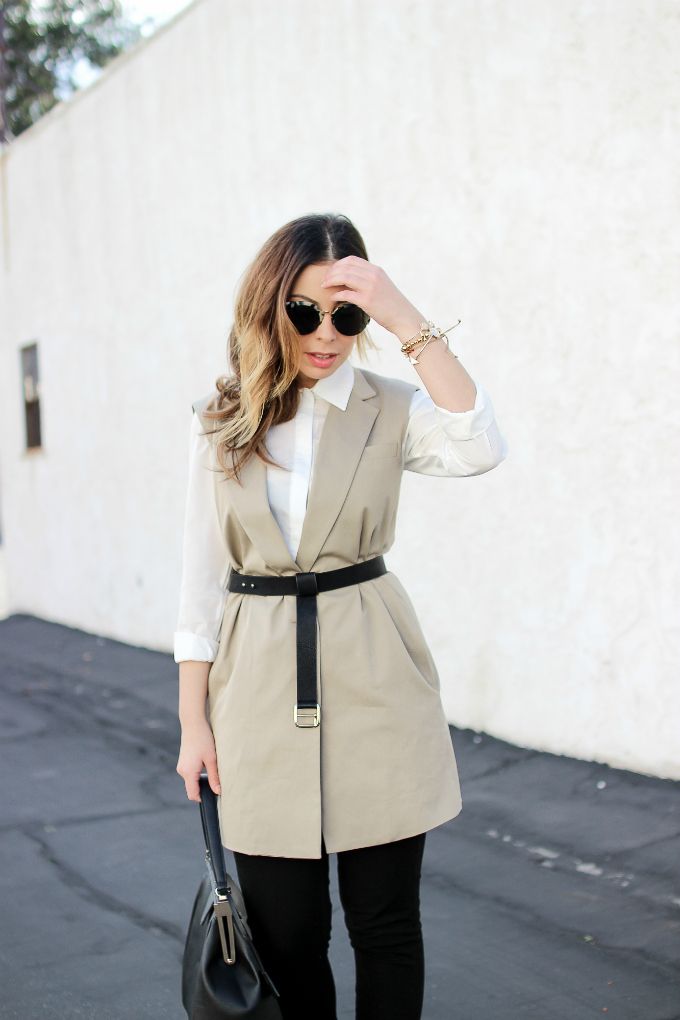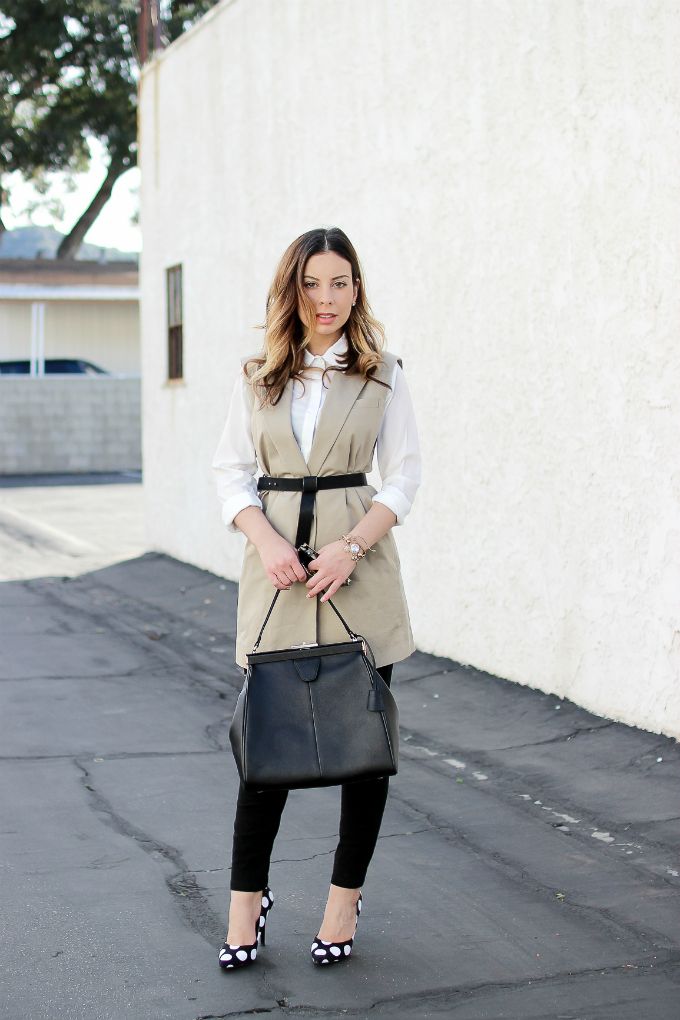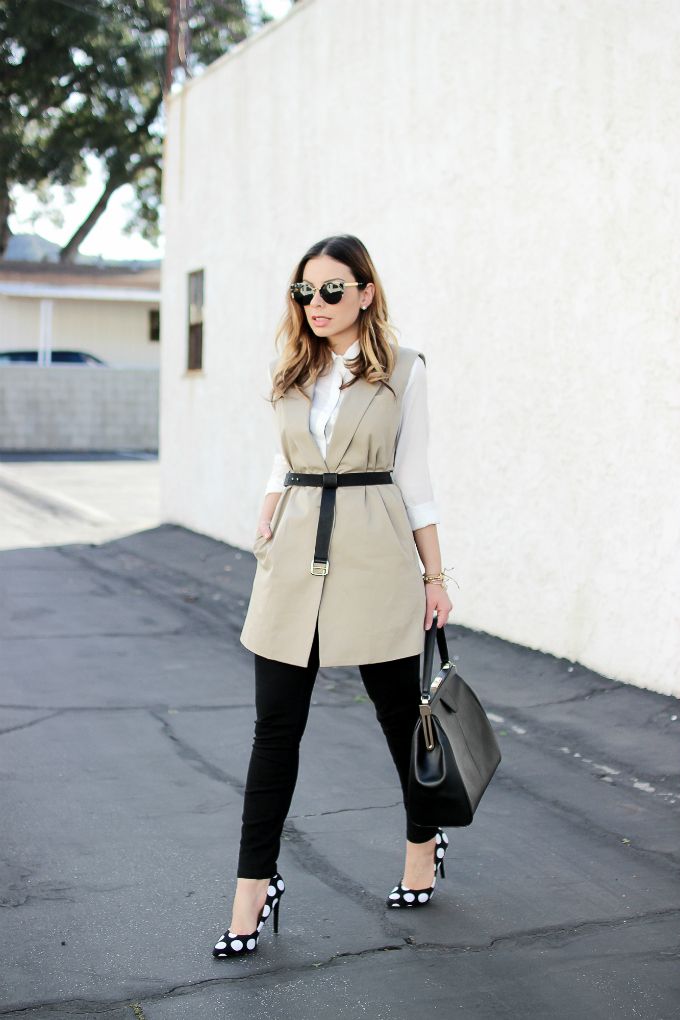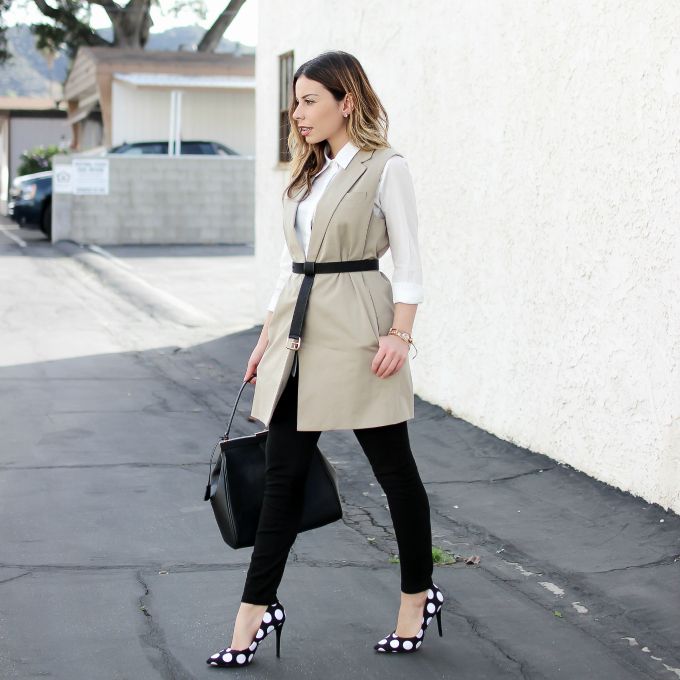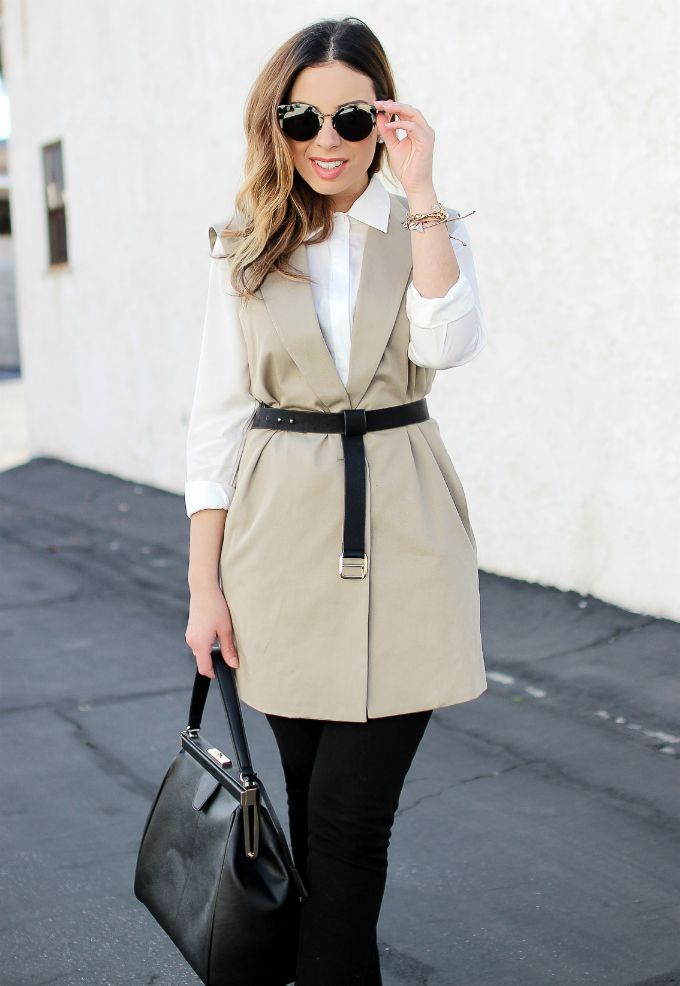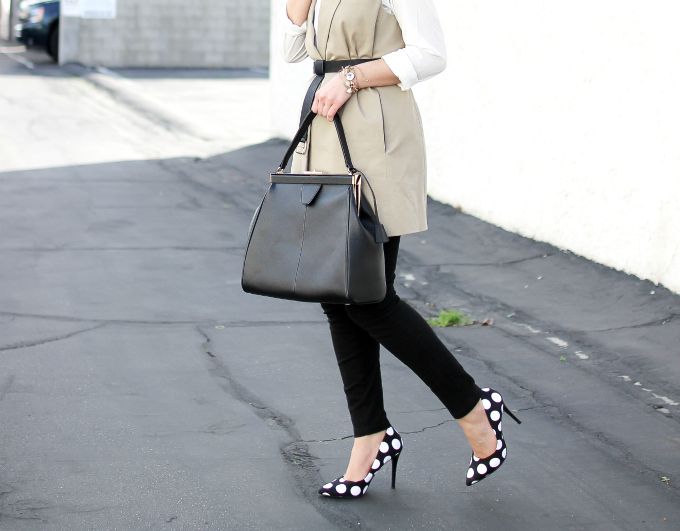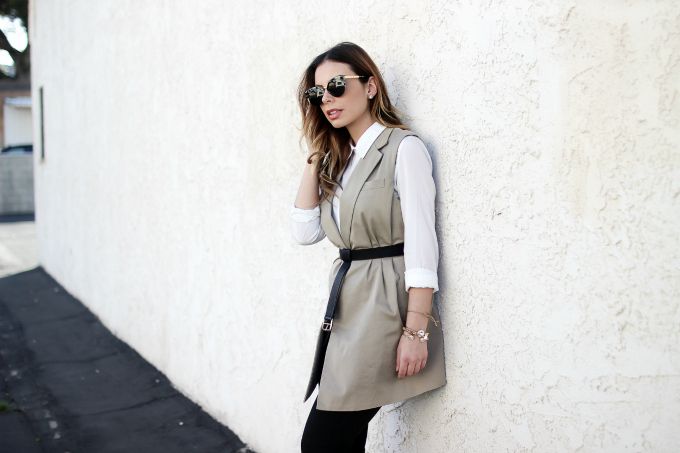 I can't believe it's already February!
One month down eleven more to go.
I'm pretty proud of this past month...
I kept myself on track with the blog, went on a few amazing adventures and got a new full time job!
I think all this positivity is shinning from my insides, I literally feel like a glow fish.
Is that even a thing?
But, for now I'd like to focus on this outfit...which was shot with my new Sigma lens.
How amazing is the quality?
Quality over quantity is my February mantra.
And this pertains to everything...from people, to clothing, to moments shared.
Quality to me means goodness and I plan on surrounding myself with only the best of the best from this point forward.

I purchased this DKNY vest from my local Marshalls store about two weeks ago...
A $400 vest marked down to $60!
Talk about a bargain find.
I paired it with a classic white button up and black trousers.
For a quirky spin I added my Charles David polka dot pumps and cinched my waist with this must-have ASOS belt.
An outfit filled with quality *wink wink


xo
ejc