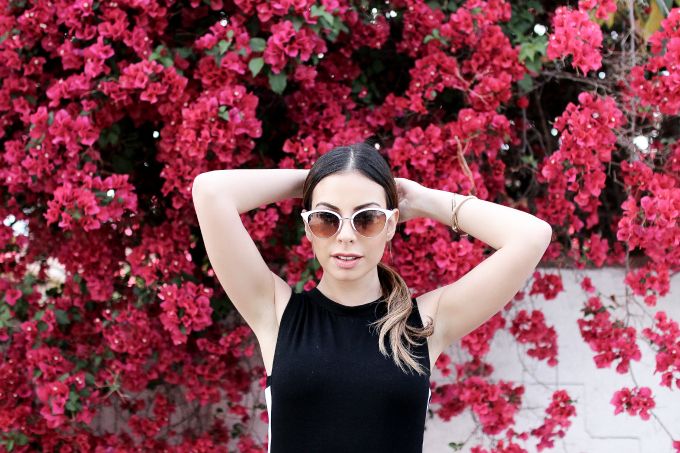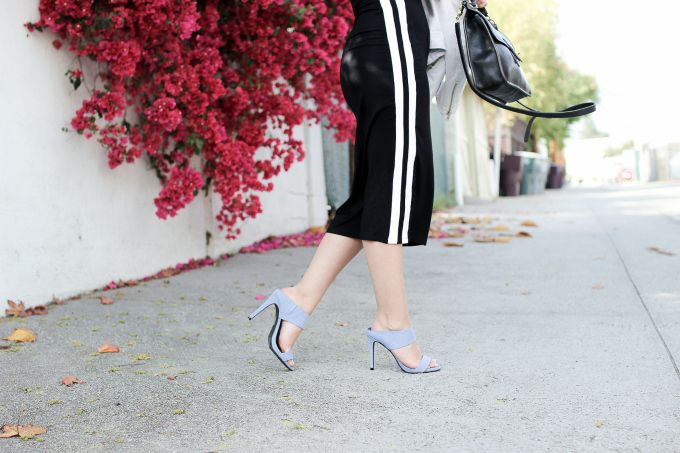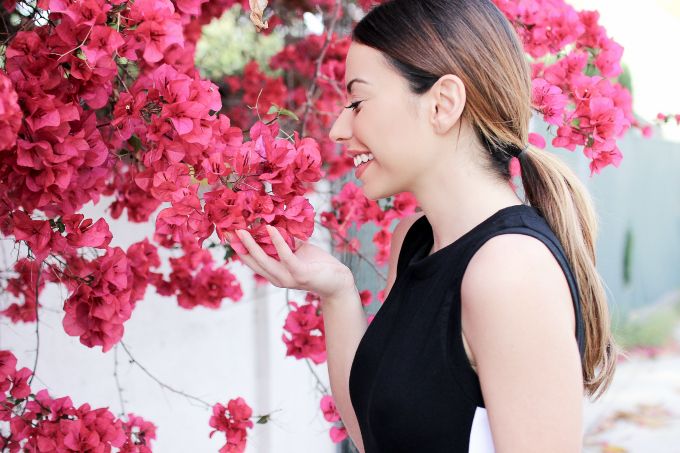 It's so nice to be home after a short two day trip.
I don't know how some bloggers travel the world and live out of their bags!
I could never do that.
Don't get me wrong...I love adventure and I love to explore new places.
But lately my homebody-ness is on overdrive.
My ideal Saturday night is staying home with Emin, munching on unhealthy snacks and watching Netflix while I edit photos.
I know...LAME right?
I used to be such a social butterfly...always out and about.
I guess my idea of fun has changed.
I'm determined to accomplish my dreams and life goals
And right now...that's more important to me than a wild night out in Hollywood.
We had a pleasant staycation in San Diego with friends this past weekend.
It involved the right amount of liquor, food and jokes.
The girls took a little detour to heaven...aka the mall
and I purchased these
charming periwinkle mules from Forever21
.
I paired them with a comfy, cotton tank dress from Lulus and put my (dirty) hair into a sleek back pony.
No fuss! My favorite kind of hair style.
Emin and I spotted an alley of luscious pink flowers and snapped until the sun went down.
Monday is done!
Now, time for some Netflix.
xo
ejc