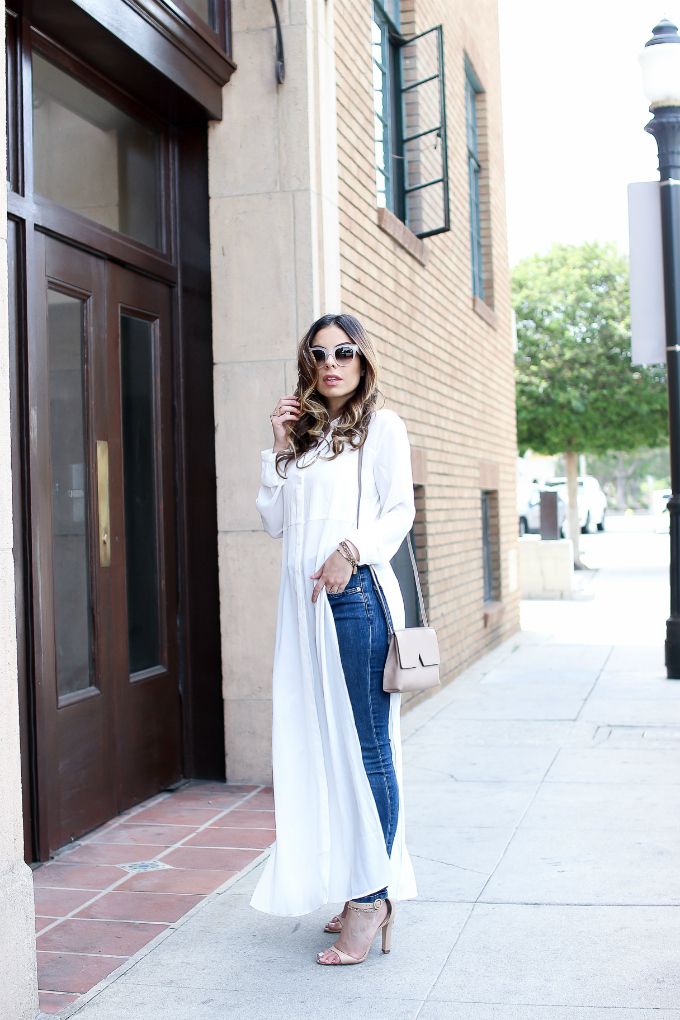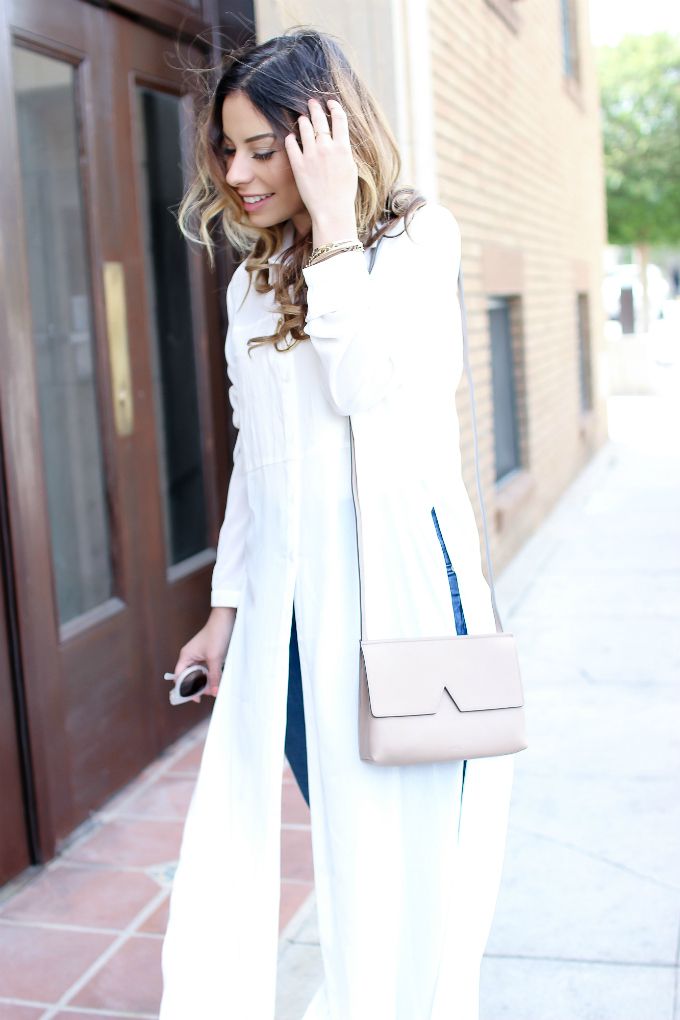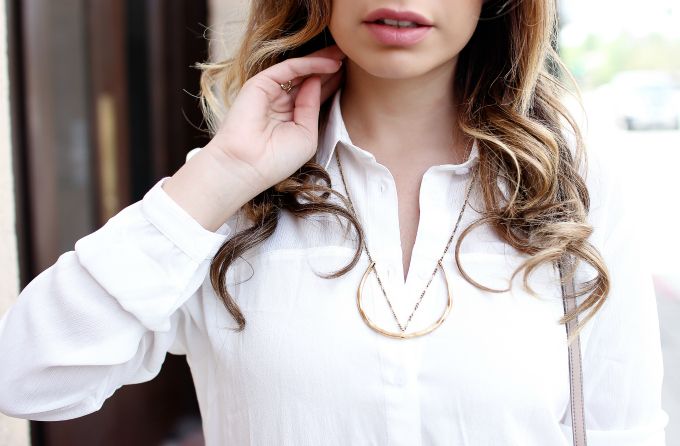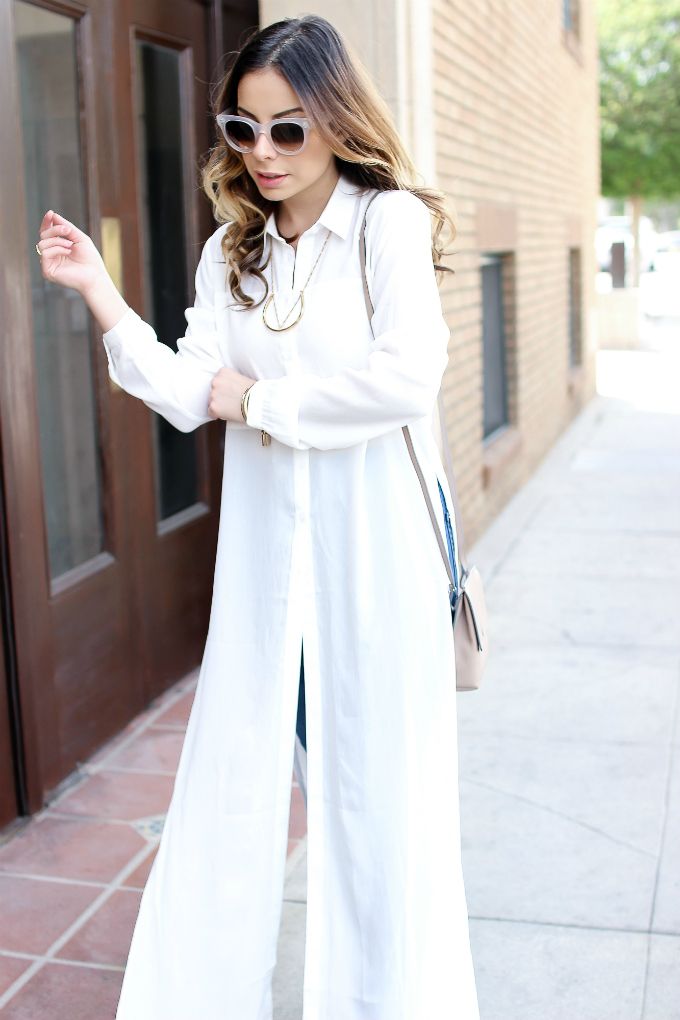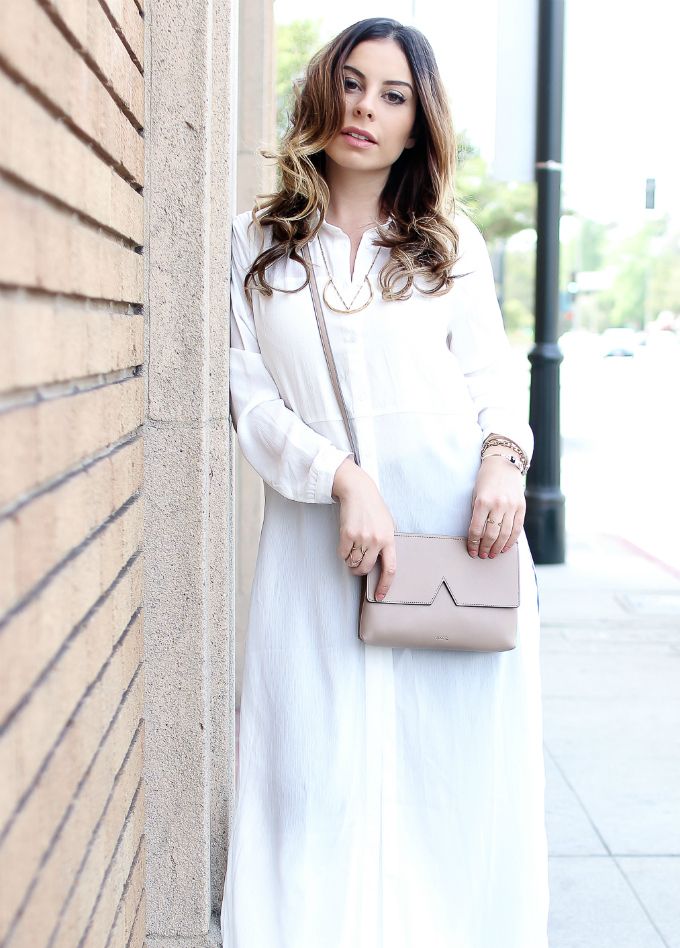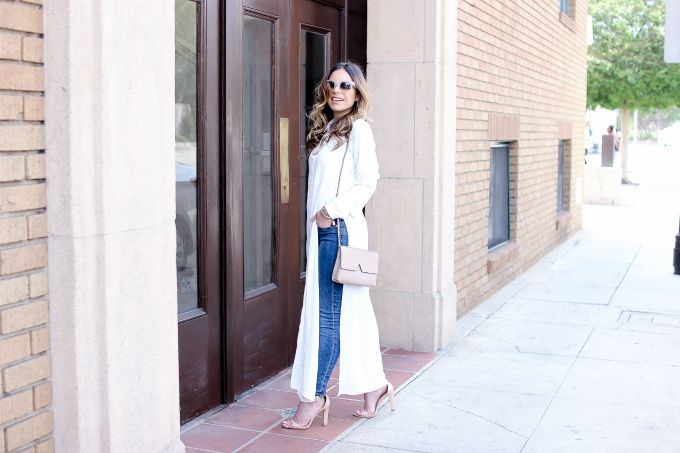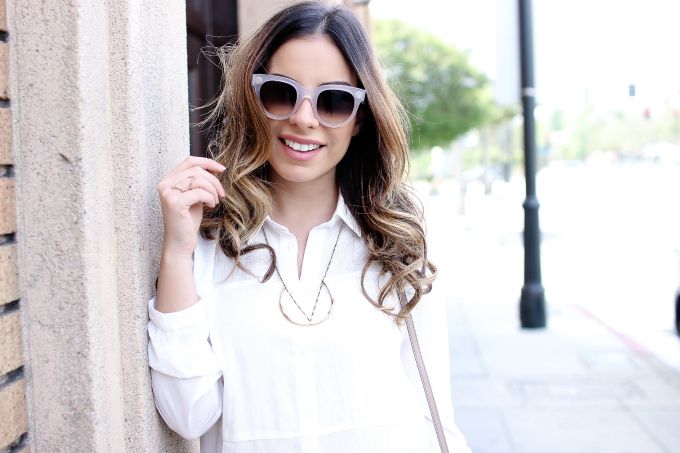 I absolutely love tunics over denim,
I've actually featured different versions of this look before but
right now, I'm crushing over these floor length, chiffon styles.
It's a new spin on an old classic!
This particular one from
Lulus
is so light and airy, it's like I'm wearing nothing at all but I'm completely covered.
There is an element of chicness to it, yet it is also kind of sensual and ethereal.
Reminds me of a city Grecian girl.
I wore it with my go-to Zara skinny jeans and my new baby
Vince shoulder bag
which Emin got me for my birthday.
I knew he was looking for a birthday present so I thought I would help him out. wink wink
As an Influencer myself it is so funny to catch myself actually be influenced by other girls in my network.
I literally am always buying products and items suggested by my fellow bloggers.
Not because I want to be like them per say but because I trust their judgment and really value their opinion.
I hope I do the same for you guys!
And hopefully you'll try out this long-line tunic over denim look yourself.
If you do please tag me on
Instagram
so I can see your interpretation!
As always, have a safe and fun filled week.
Love you all!
xo
ejc