This post is sponsored by Sears.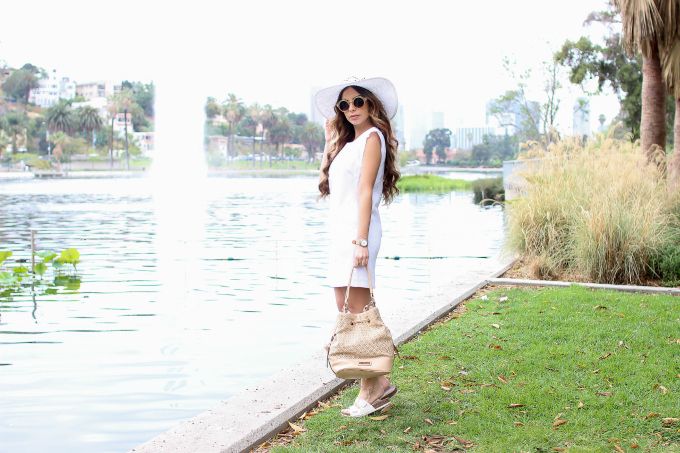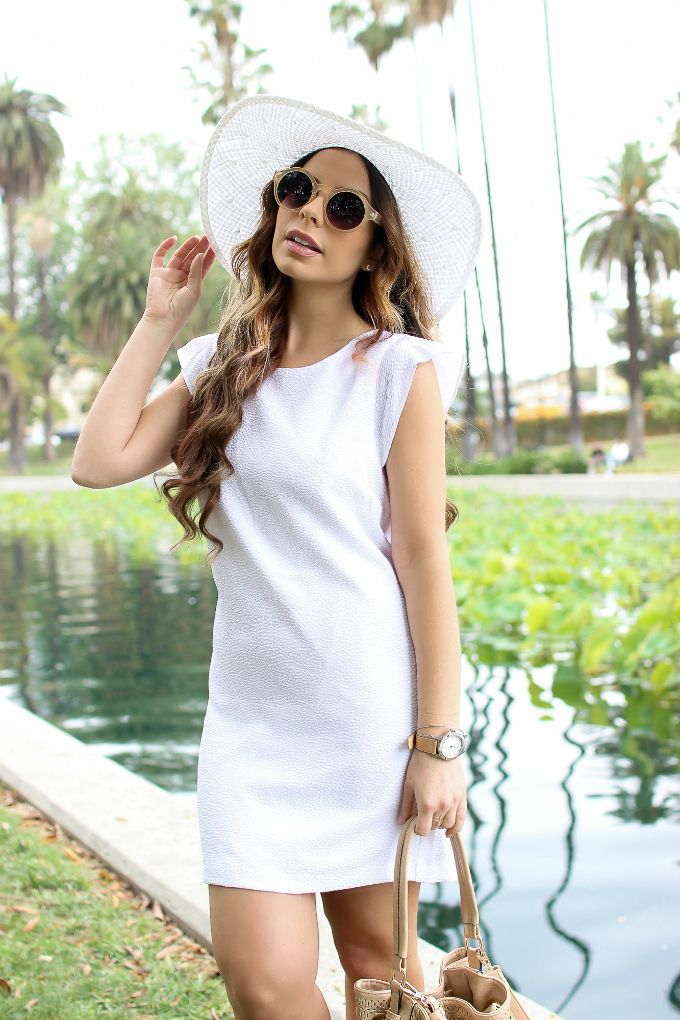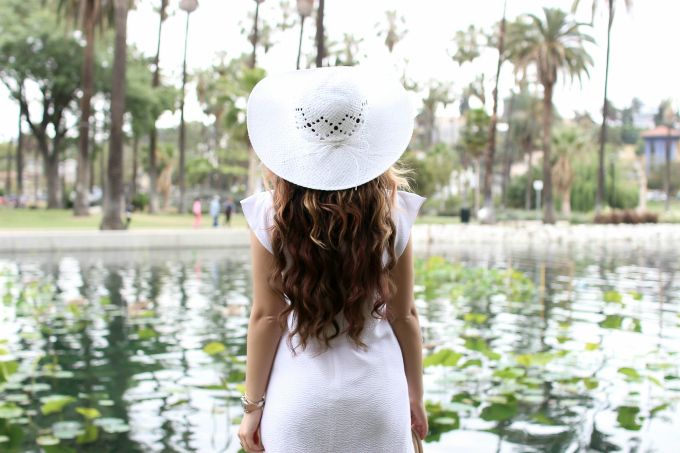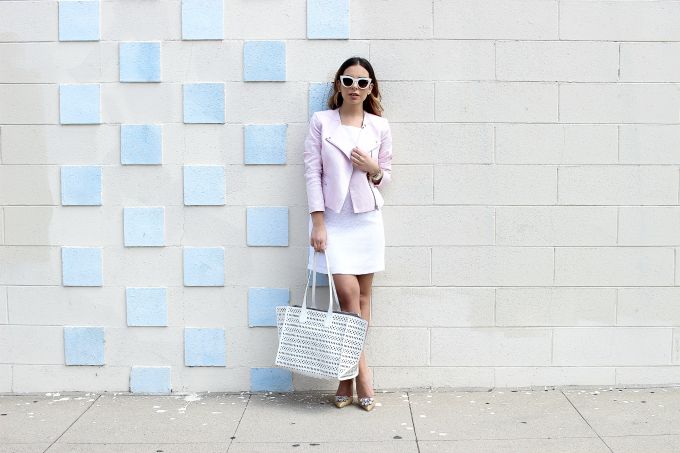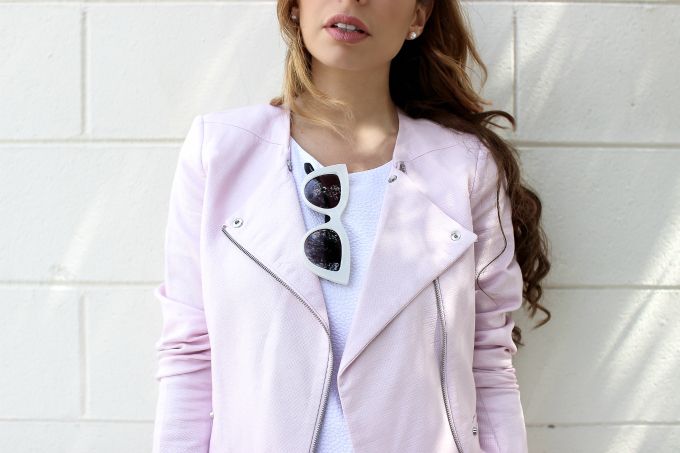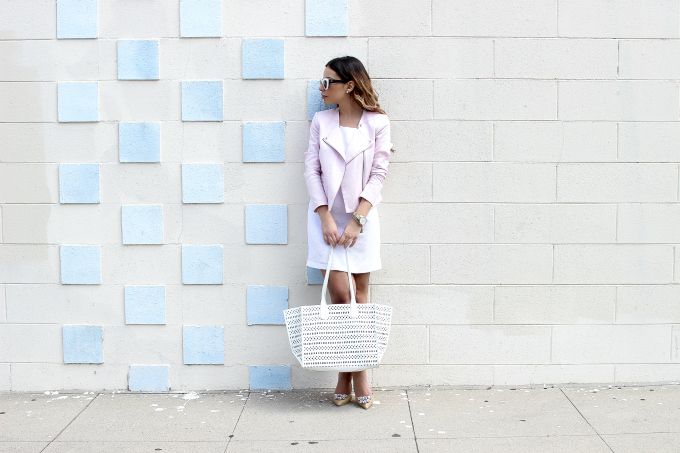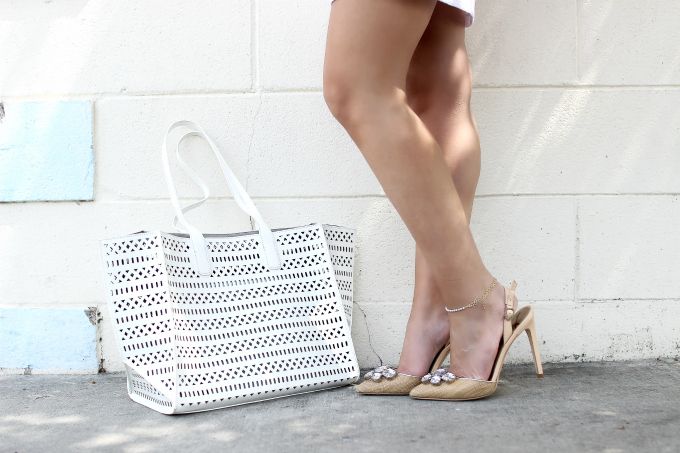 My favorite thing about summer fashion is the ease and simplicity that comes with warmer weather. Cut-off daisy dukes, lace kimonos and summer dresses are on heavy rotation. For me, summer style is all about taking one item from day to night because let's be honest there is not a second to spare during this blissful season. Versatility is key and what could be more versatile than a breezy white summer dress? Over the weekend I picked up this shift version from the
Metaphor
collection at Sears and let me tell you it is my "IT" item of the season. The ruffle sleeves give it a feminine vibe and the shift silhouette is so chic and timeless.
A day exploring the vast and beautiful city of Los Angeles called for a quick day to night look. Emin and I spent the earlier half of the day at Echo Park Lake, a picturesque part of the city lined with palm trees and water lilies. I decided to don my
Metaphor dress
with casual white sandals, a straw hat and a bucket bag. The look was extremely comfortable and charming. We left at dusk for dinner and headed to another side of town, Santa Monica. I simply swapped out my flat sandals for bedazzled sling back heels – instantly amplifying the look for night time festivities. The bucket bag was switched out for a
Metaphor laser cut-out tote
and I added a pop of color with a
bubble gum pink Metaphor jacket
. By pre-packing these three items I went from laid-back to ultra trendy in just a few hours!
The hottest trends, celebrity style and fashion tips you can afford to try.
#SearsStyleFind
xo
ejc