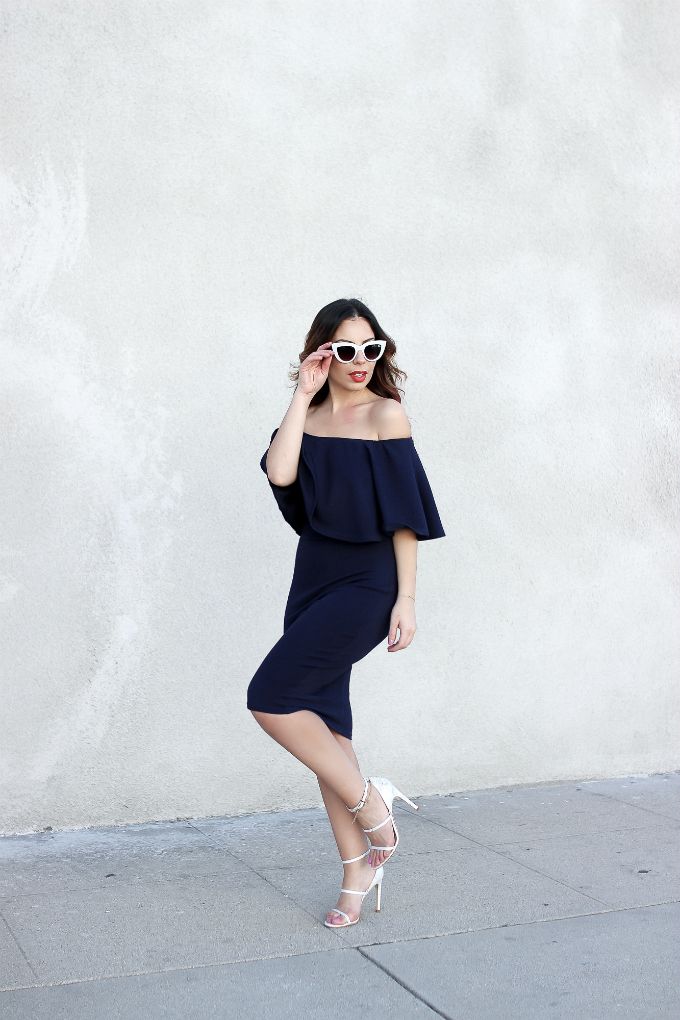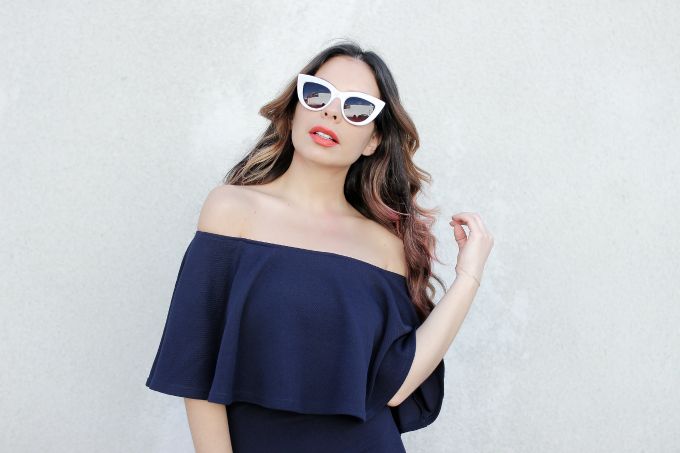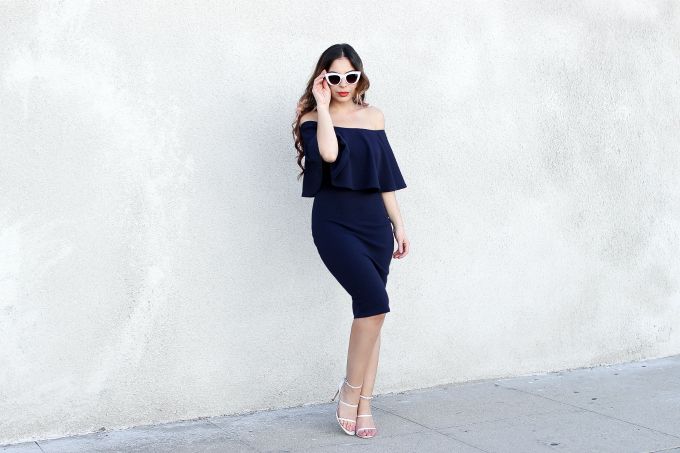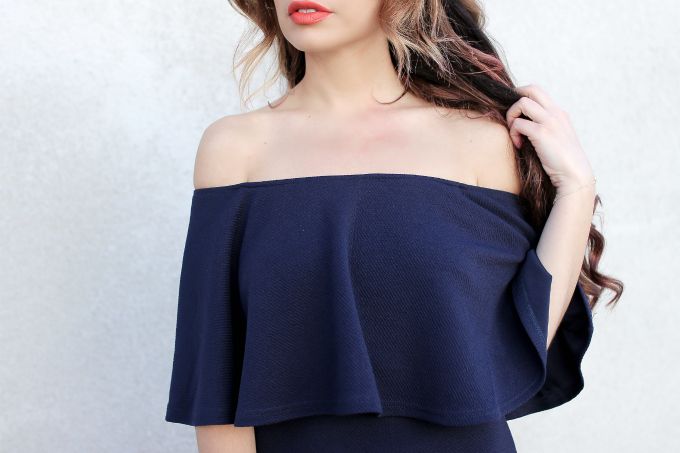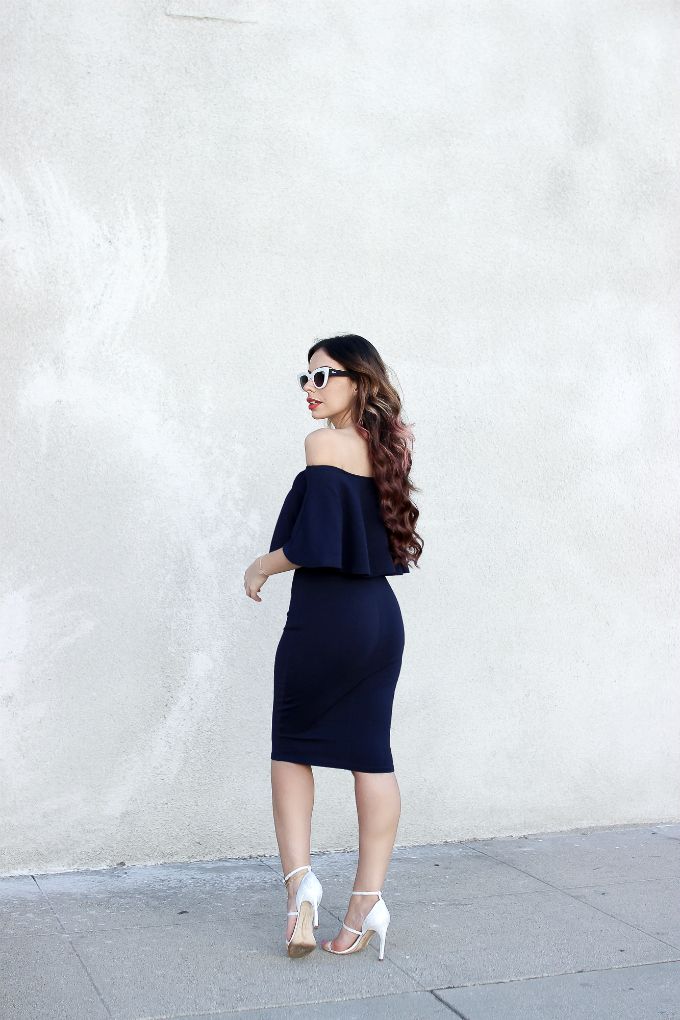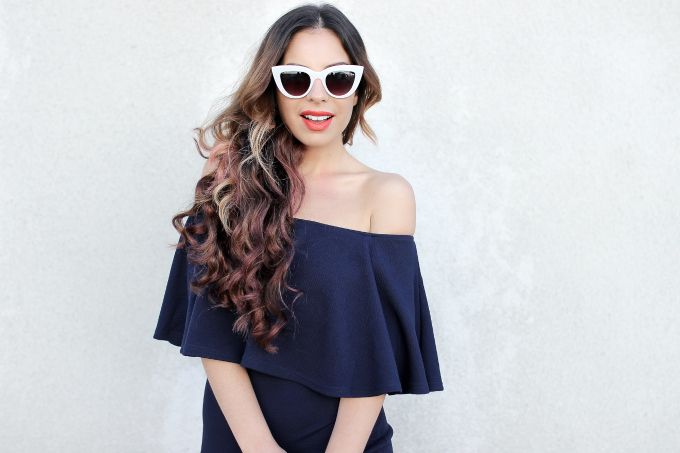 You might be wondering why in the world I am wearing another off the shoulder dress.
Well, clearly these are trending right now but there is a reason deeper than that.
And it has to do with my body.
We live in a world over saturated with perfection.
Everyone is trying to be perfect in every way possible.
It's exhausting to keep up!
And...as I have grown older I've surrendered to the idea that I can be perfect with a few minor changes here and there.
One of my biggest insecurities is my body.
Now, I know I am not fat but I can always be fitter, thinner and healthier.
At 5'2 I am definitely on the curvier spectrum and compared to many fashion bloggers I am indeed "fat".
To be blatantly honest it's a daily struggle posting photos and talking about outfits when you do not feel 100% confident in yourself.
That's where this off the shoulder trend comes in...
My favorite part of my body is my collar bone and shoulders.
I was once told by a man that I had the sexiest collar bone he had ever seen.
It's the one and only part of my body that I flaunt with the utmost confidence.
We all have things we like and dislike about our selves.
Especially on the exterior.
In the end what I've learned is to accentuate our "good" parts and learn to love those that make us feel insecure.
On a side note this
AX Paris
dress is killer.
It has the most beautiful frill top that is both feminine and sexy.
I paired it with my Mode Collective heels and sassy
Quay sunnies
!
What parts do you love about your body?
As always, love you guys!
xo
ejc