This post is sponsored by Veet.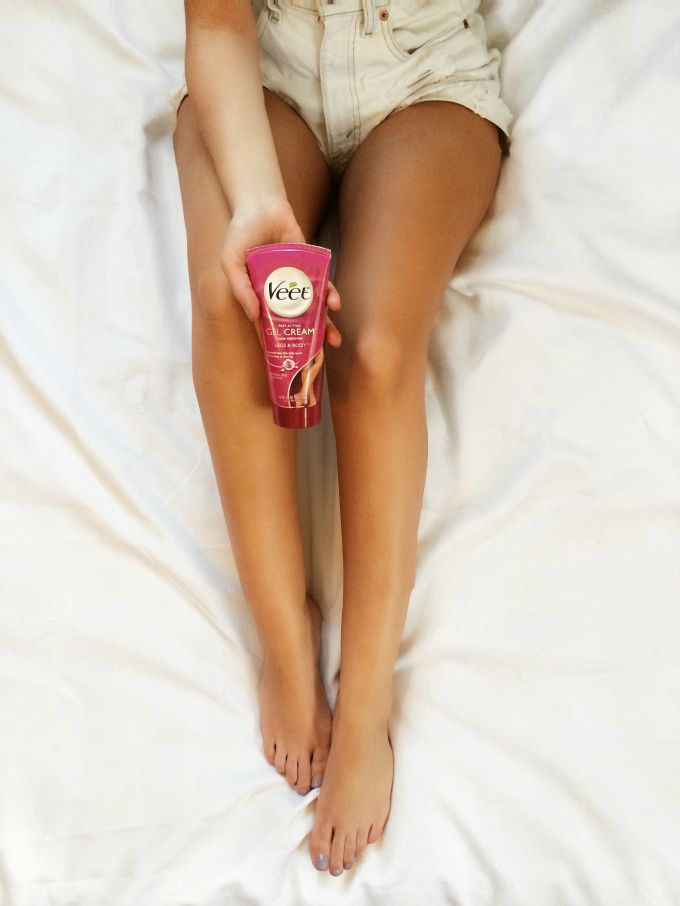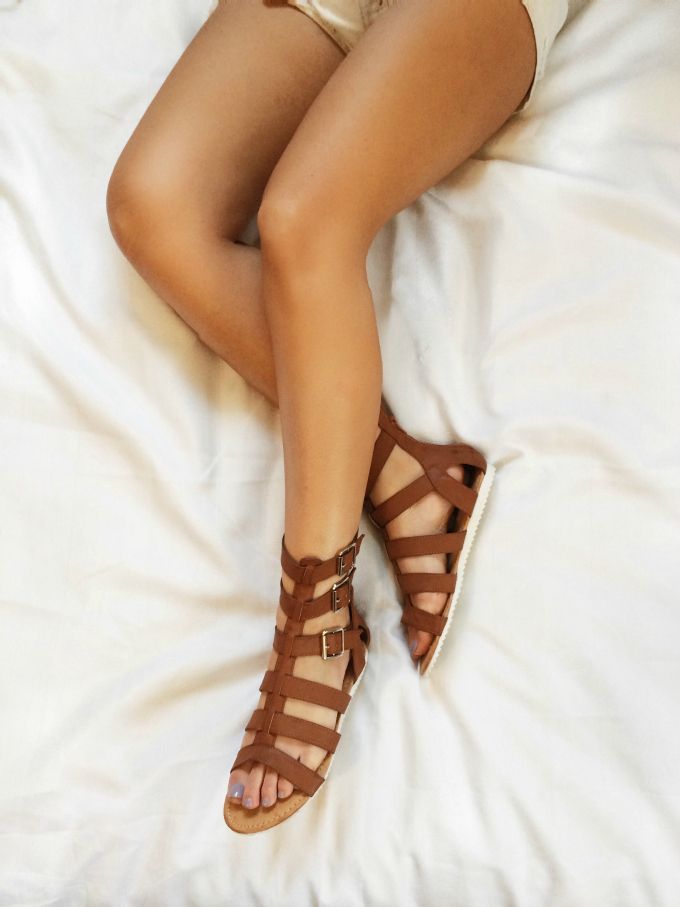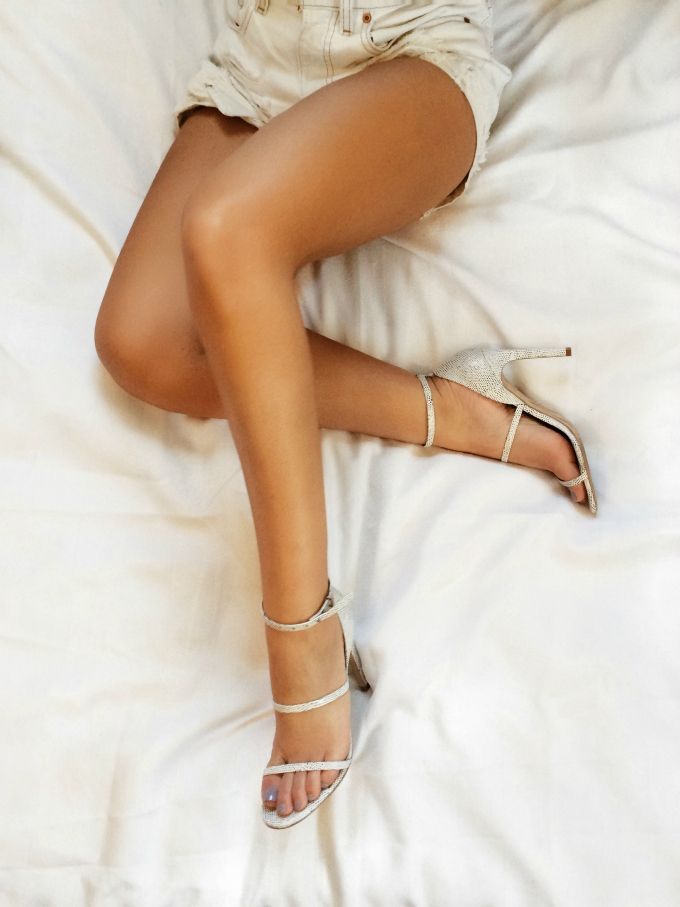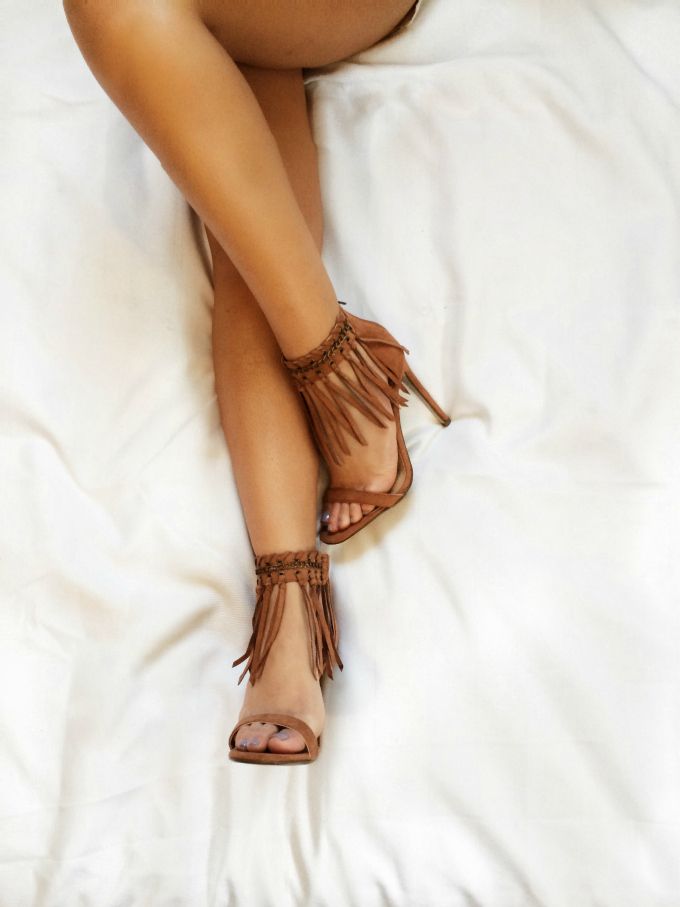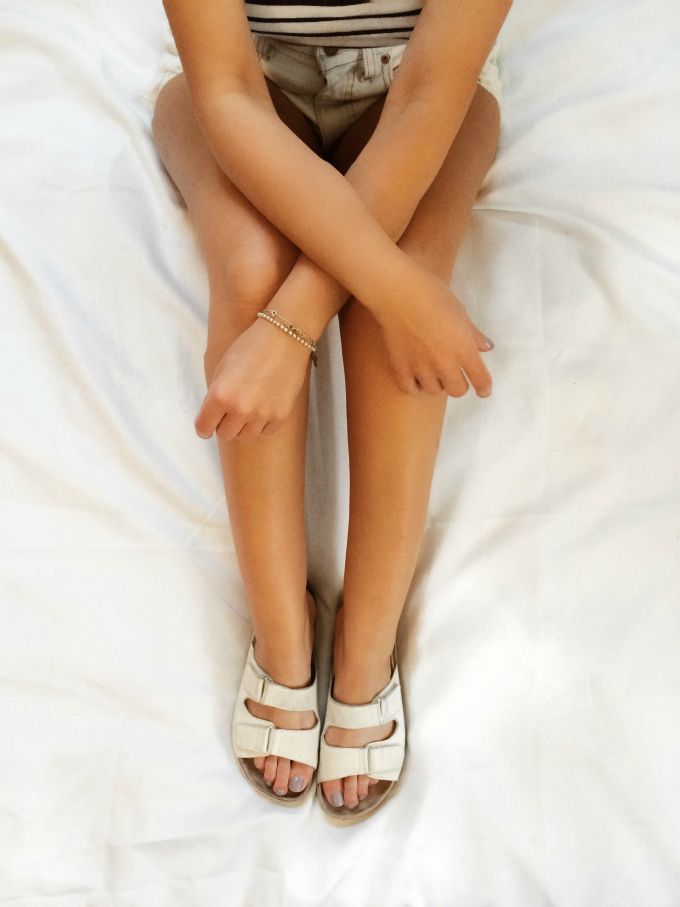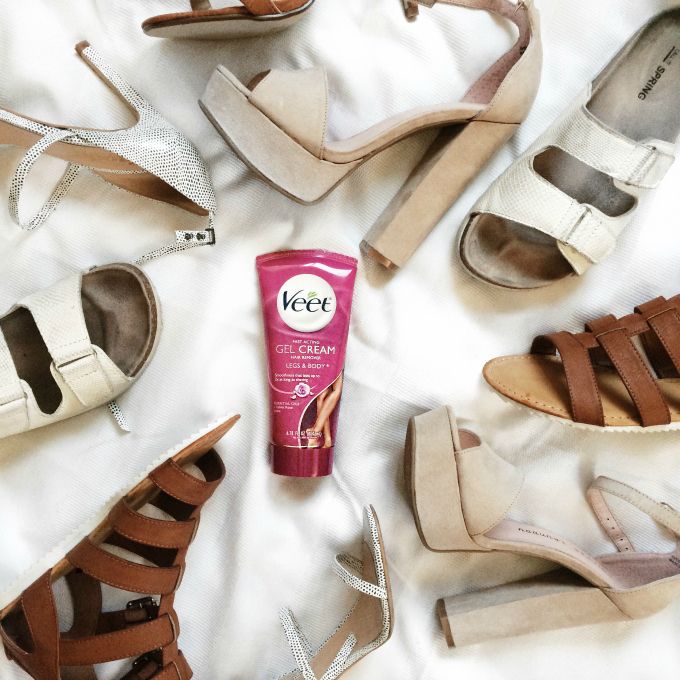 Since I was a little girl shoes have been an obsession of mine. I would slip on my mother's red high heels and slowly drag my feet on the floor, attempting to balance and strut at the same time. The obsession followed me to my teen years and now as a fashion blogger is stronger than ever.
The perfect canvas for shoes is of course smooth and silky legs, especially during summer. After trying out hundreds of hair removal products Veet Gel Cream is by far my favorite. It's quick, hassle free and the essential oils and velvet rose fragrance leave my legs moisturized and soft. I simply apply a thick layer of the gel, leave it on for 3-4 minutes and wipe it off with a warm wash cloth. The hair grows out much slower and the results last about four days!
Smooth legs lead to smooth summer moments and for me it wouldn't be summer without five essential shoes. The sexy three strap heel, the trendy fringe detail, classic gladiator flats, a chunky platform sandal and of course the thick double strap sandal. I opted for basic colors in white, camel and nude but be daring and mix it up with fun floral prints and brights!
Want to get the same results I did? Be sure to check out Veet's amazing line of hair removal products at
www.veet.us
!