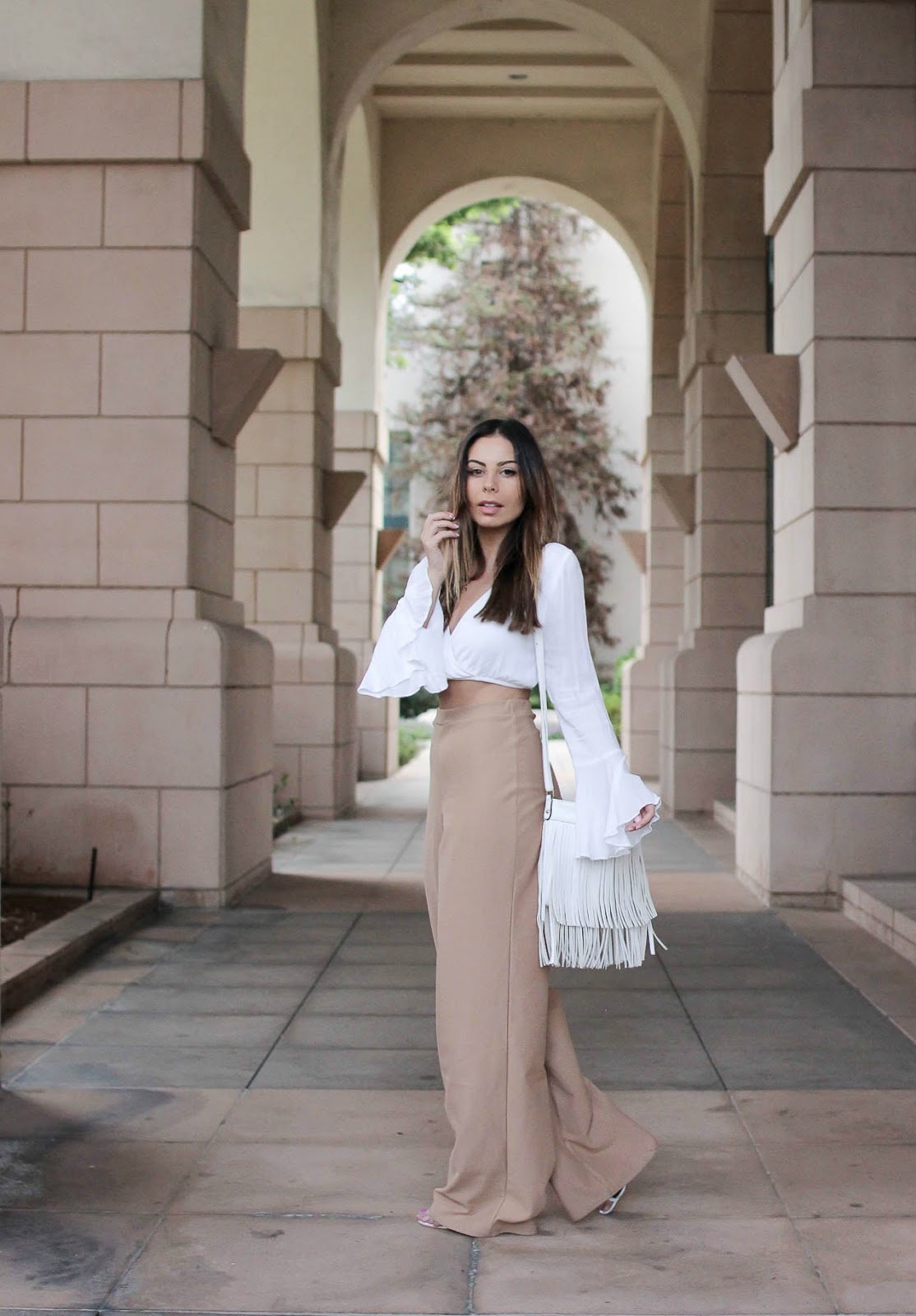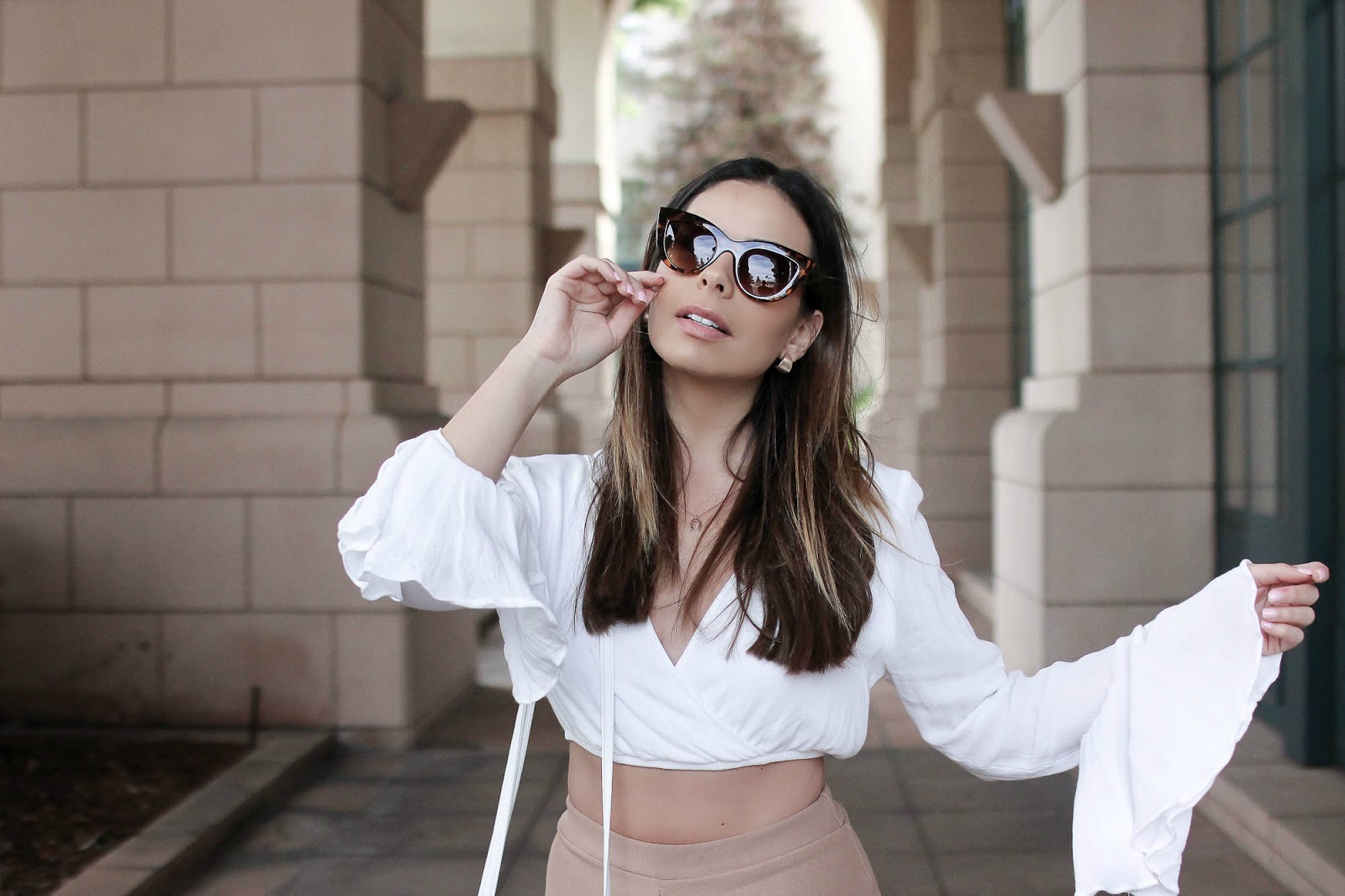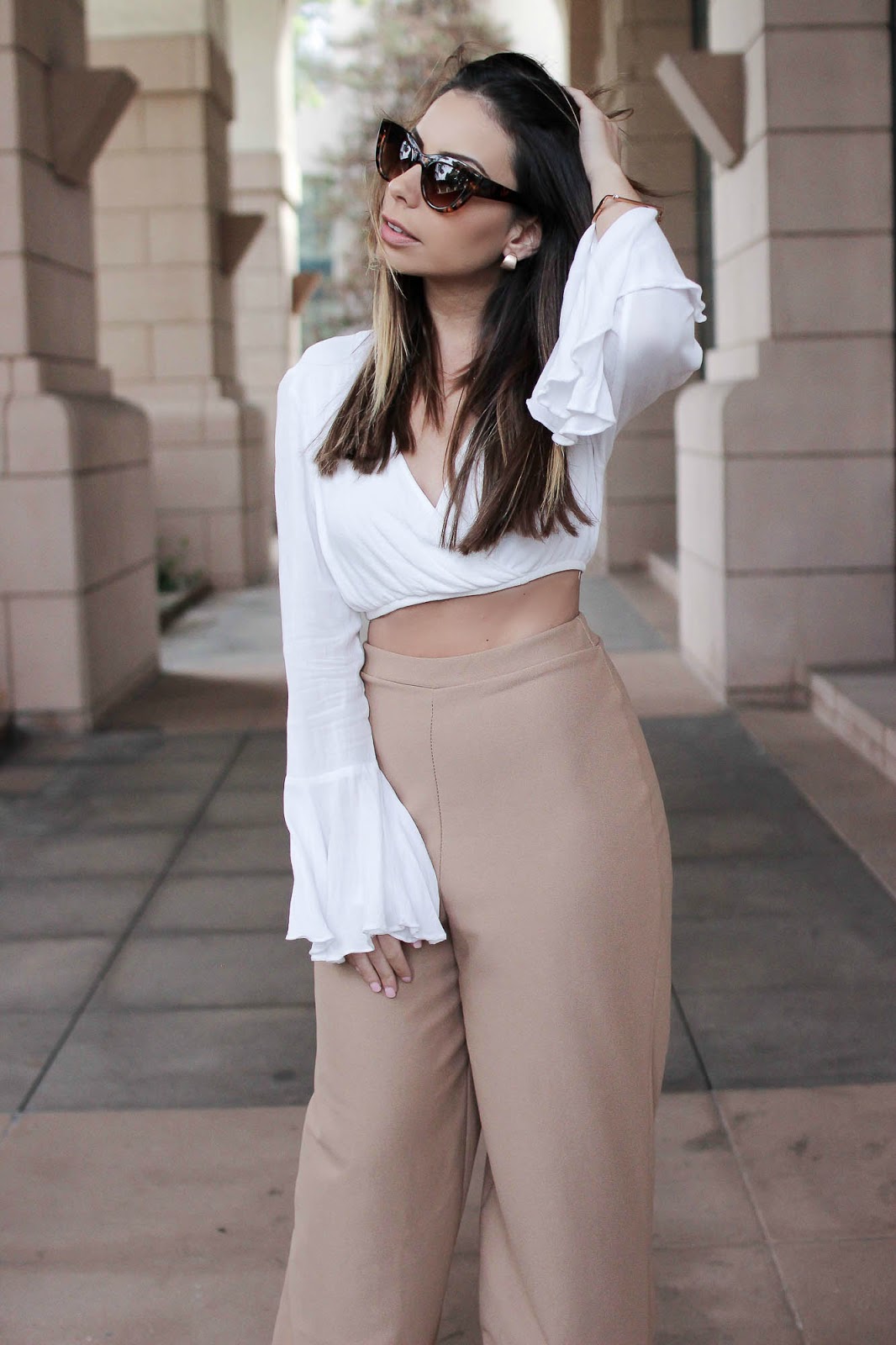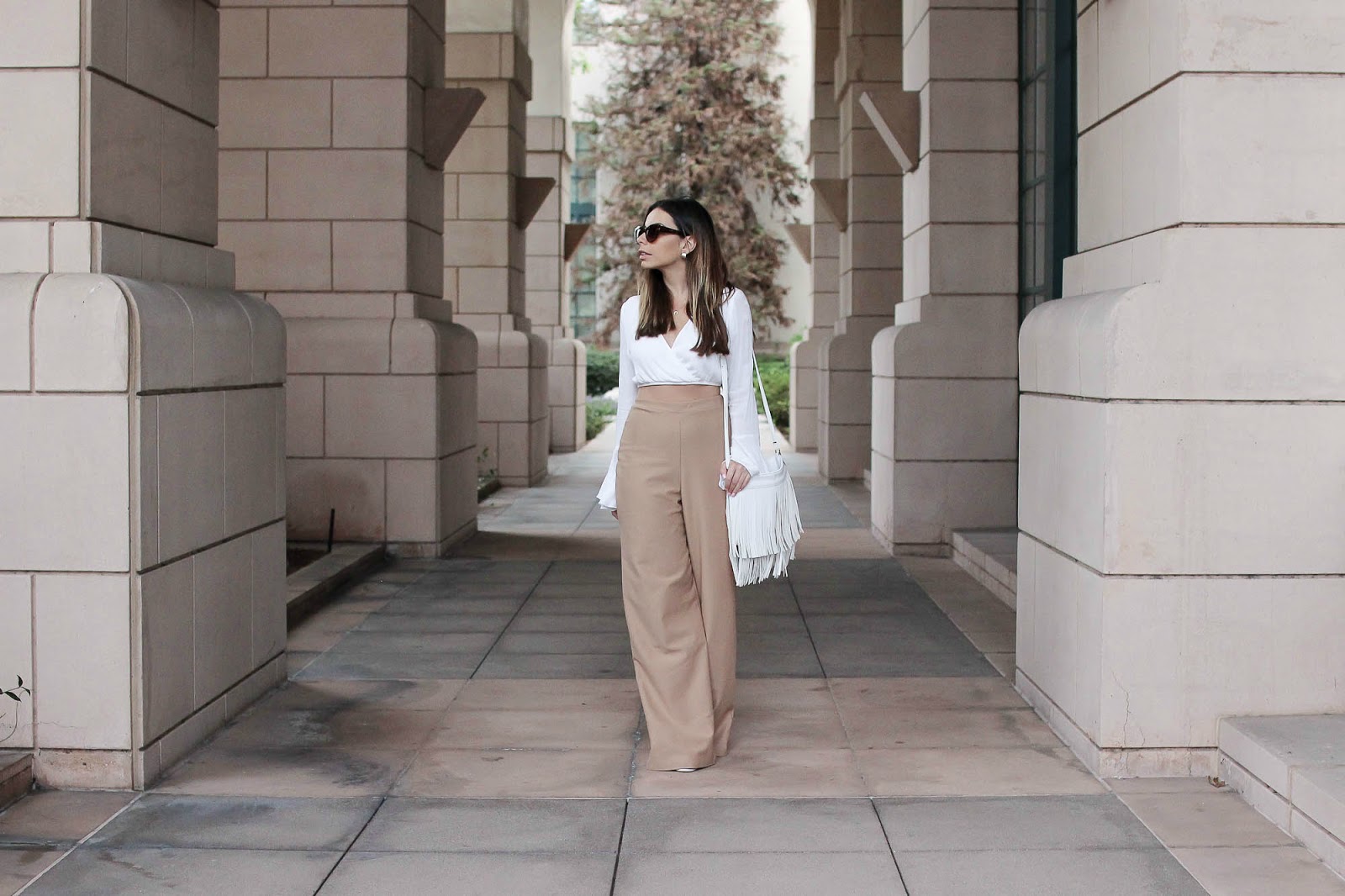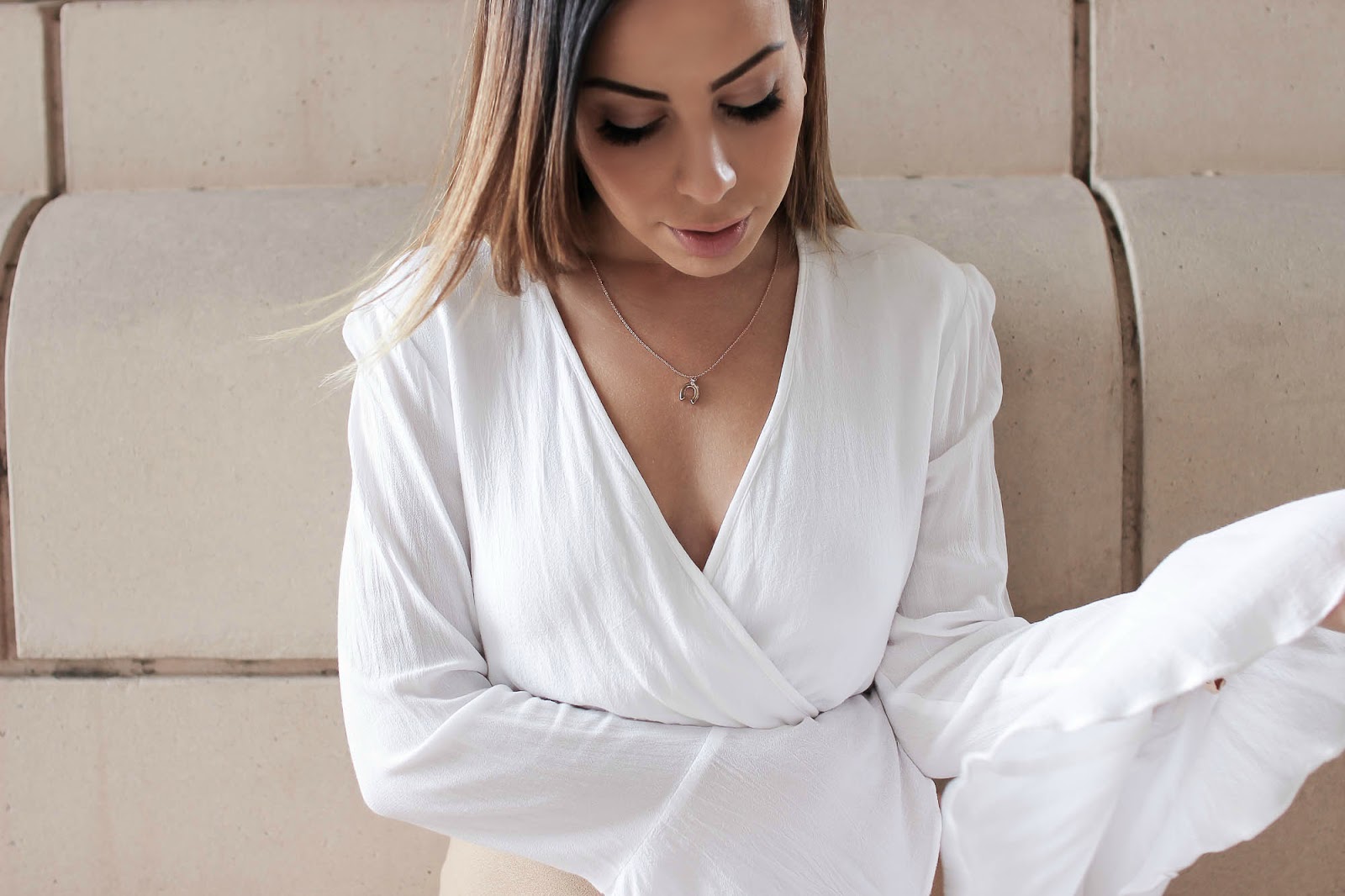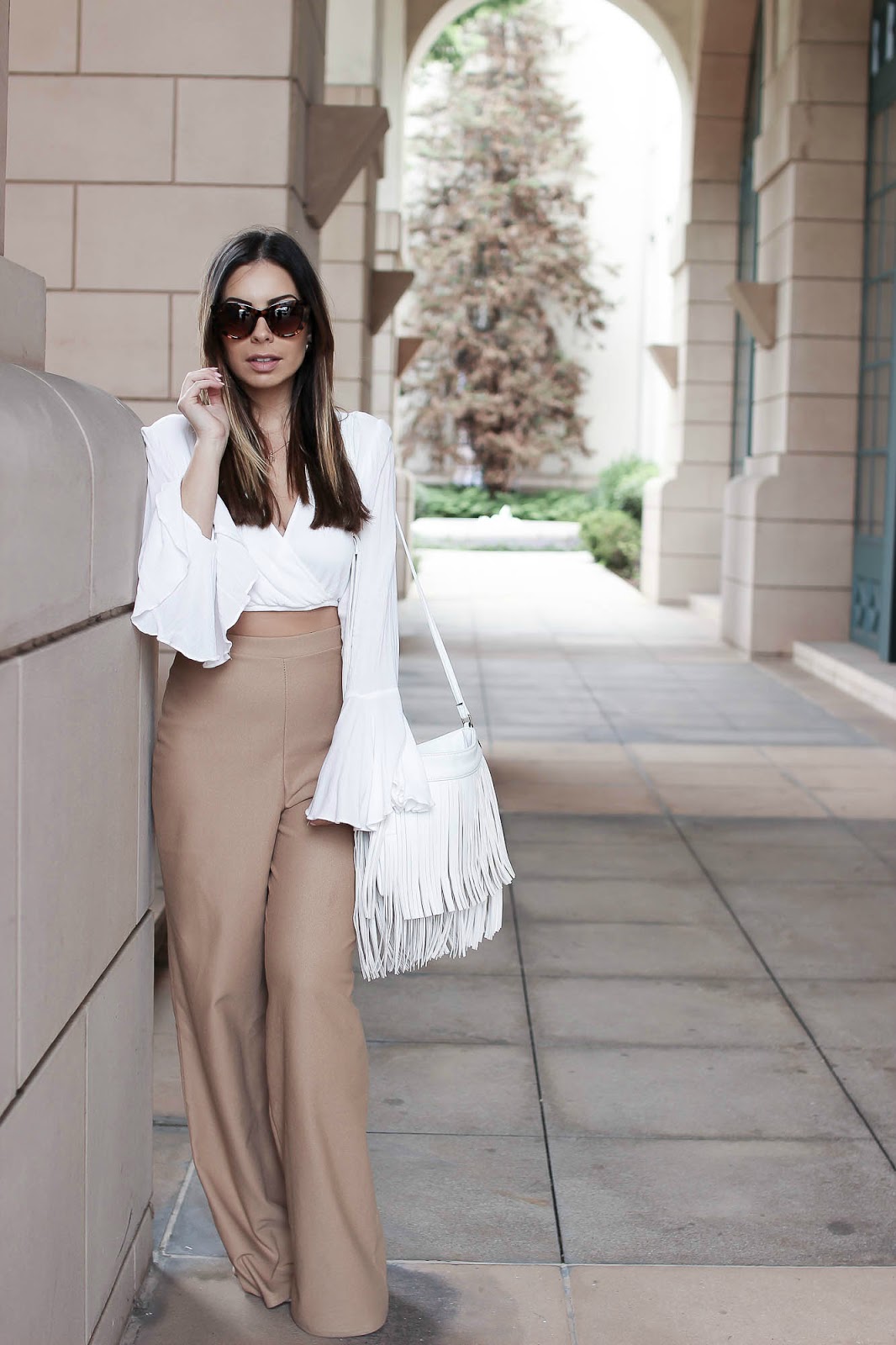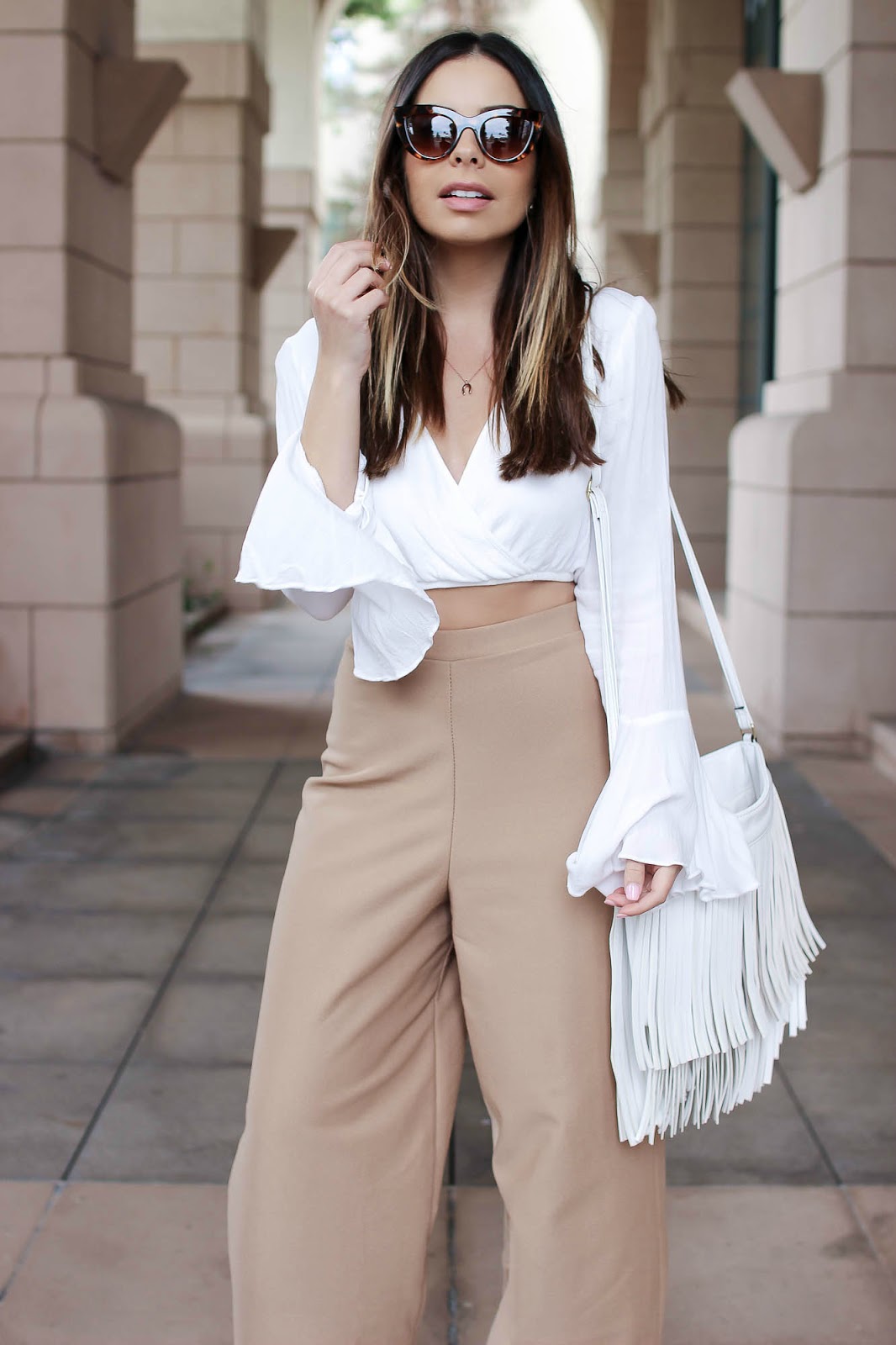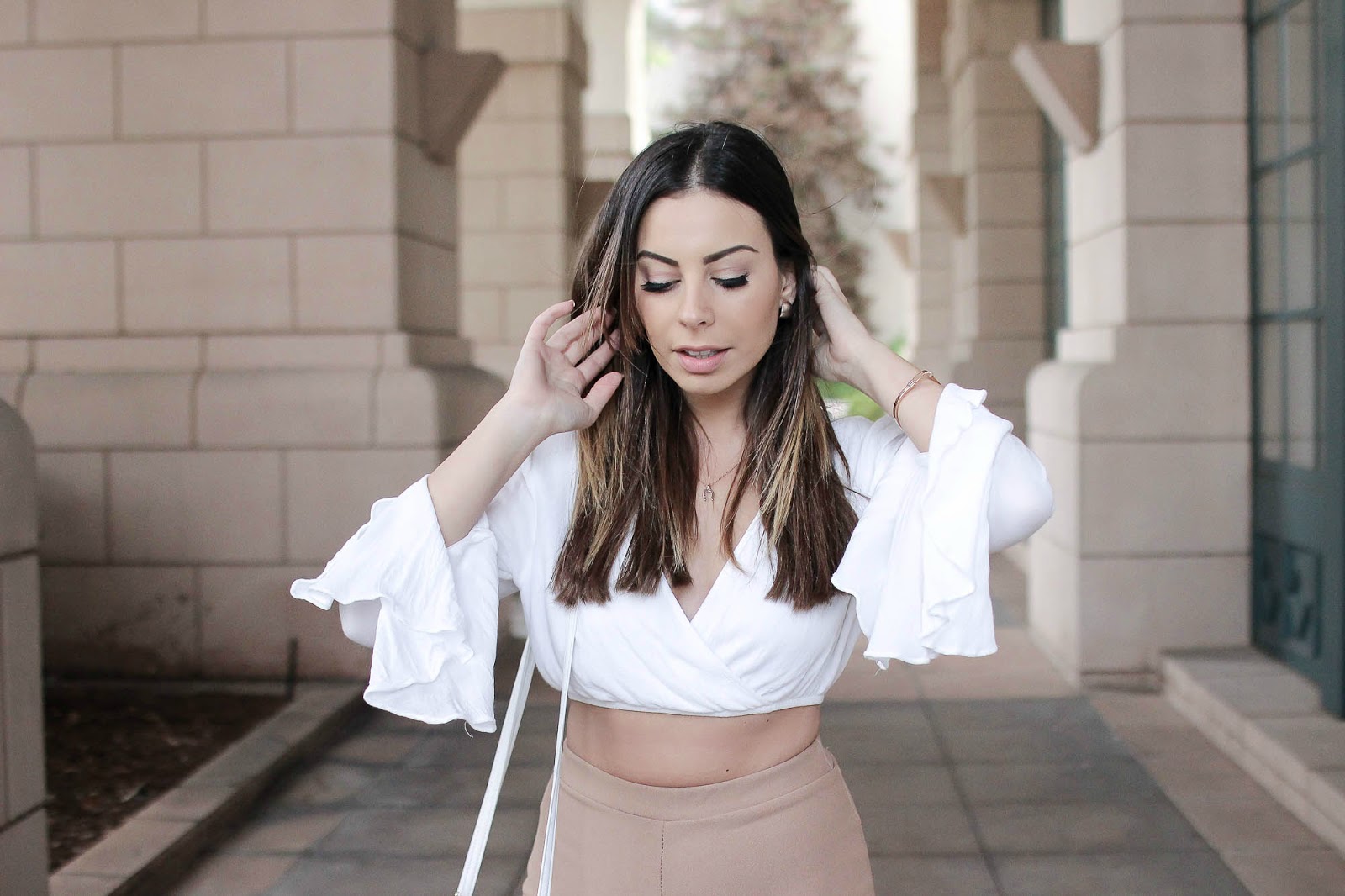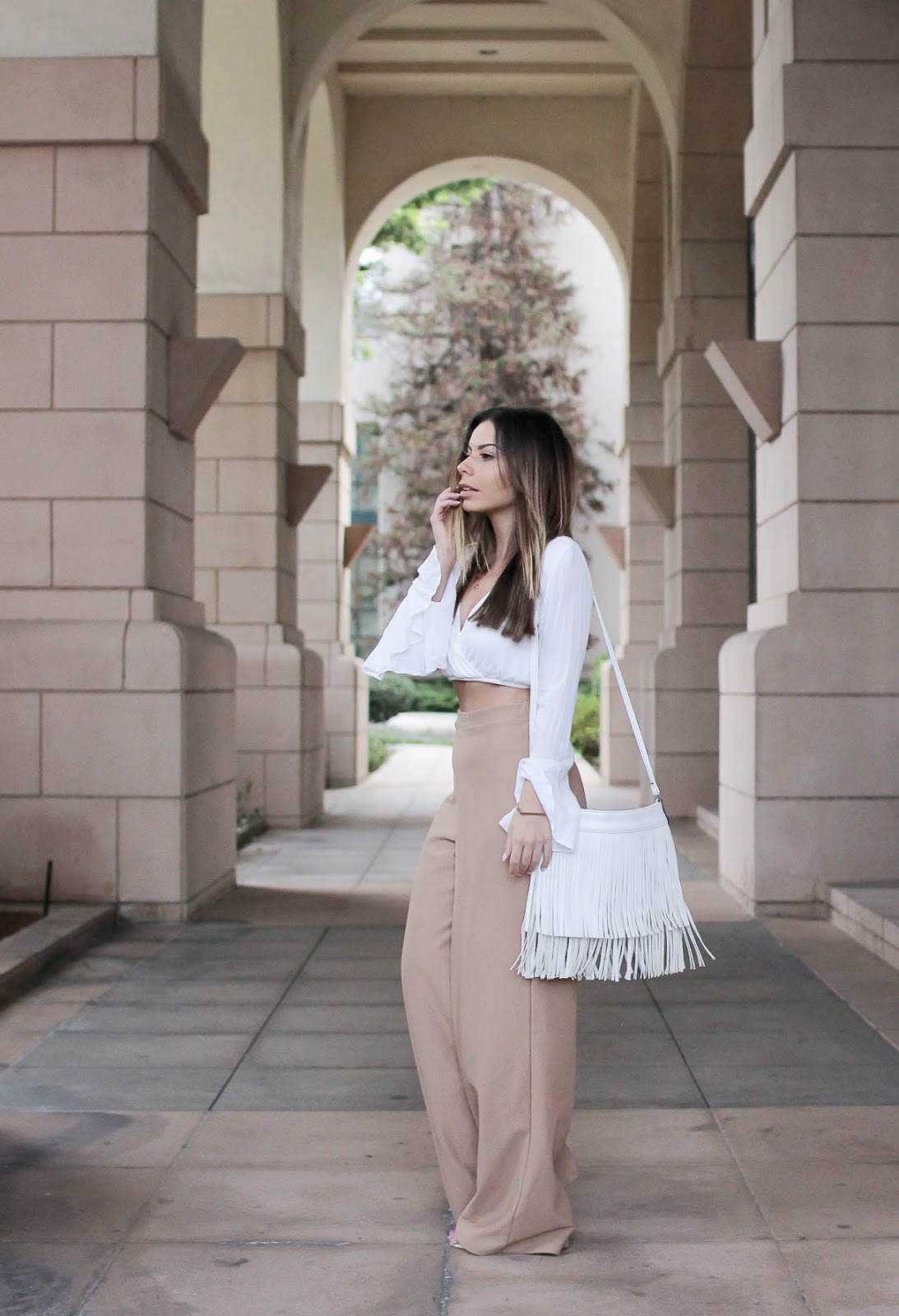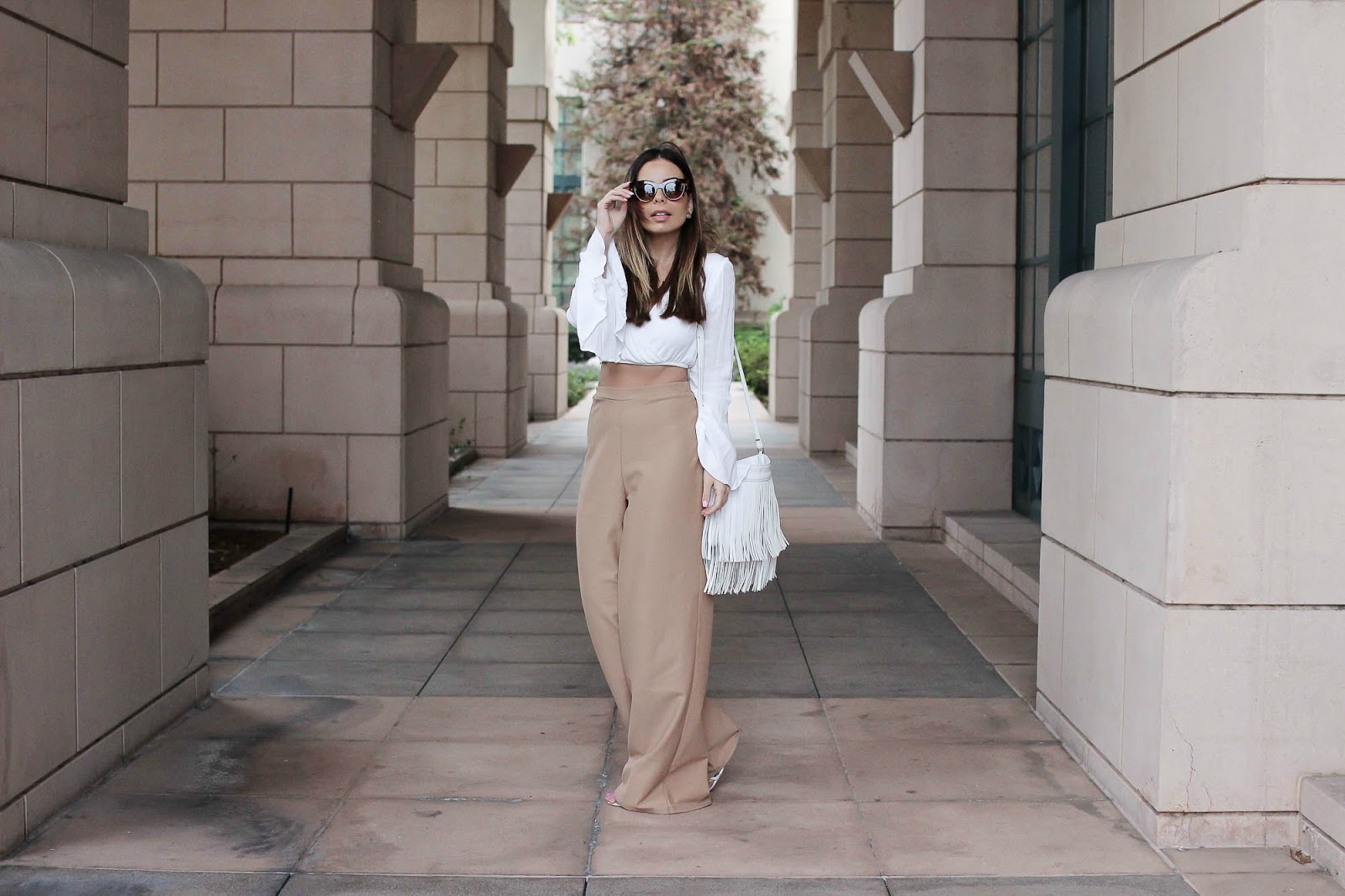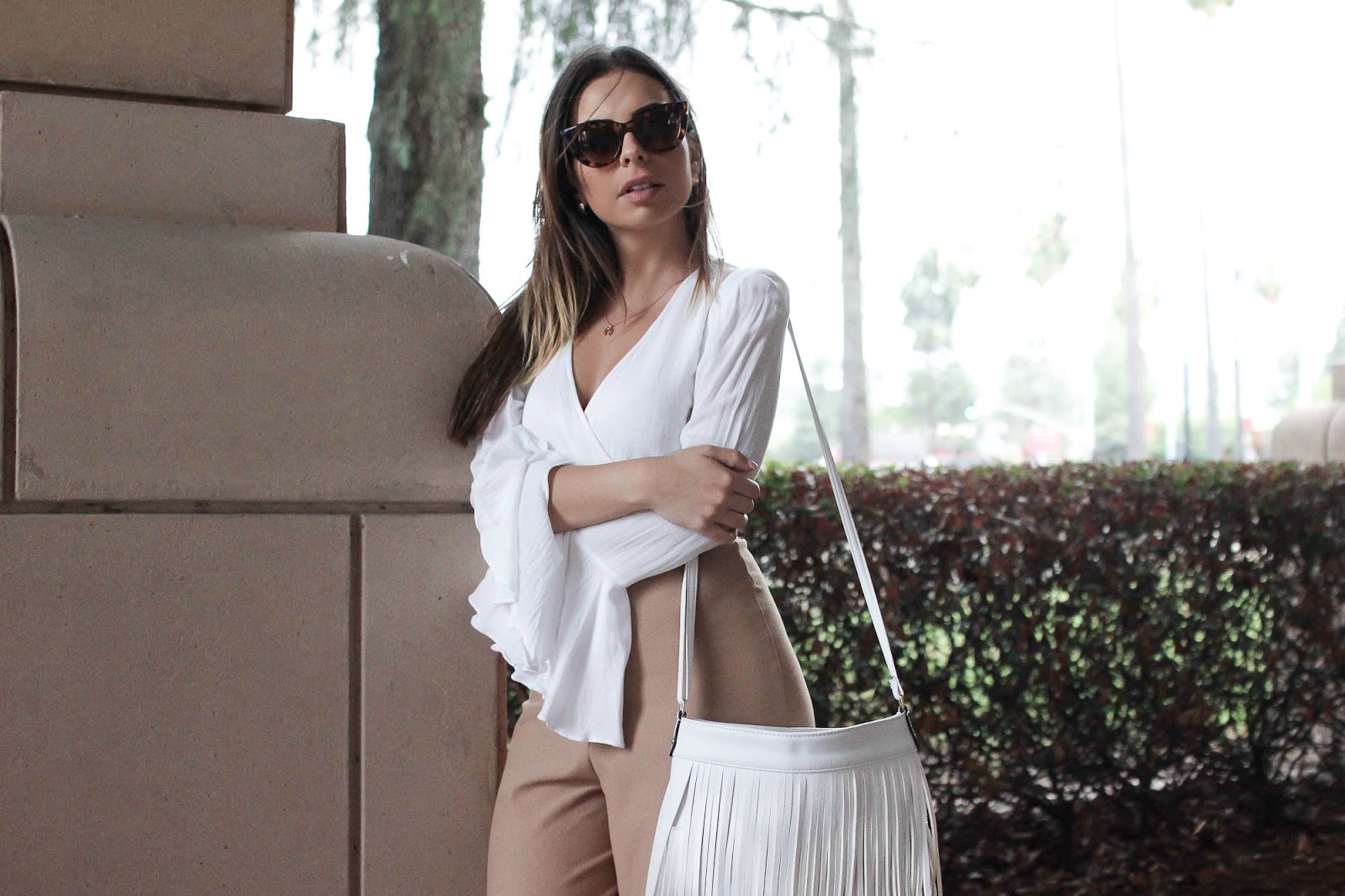 Nude, white, nude, white…repeat.
There is something so special about this color combination, especially when worn together.
I've been dying to share this look with you guys after I posted it on my Instagram.
It's chic with a 70's retro flare, and sexy yet tasteful.
We all know my obsession with high waisted wide leg pants and this color is tres magnifique.
What I absolutely love is that it's stretchy and has no hardware…you simply hop right into it!
Paired these high waisted pants with an equally awesome long sleeve crop top from Zooshoo.
I wore this top on the last day of Lightning in a Bottle and channeled that Penny Lane vibe.
Emin and I shot this look amongst archways one evening.
Can't wait to share my new and improved look in my next post!
xo
ejc