This post is sponsored by Veet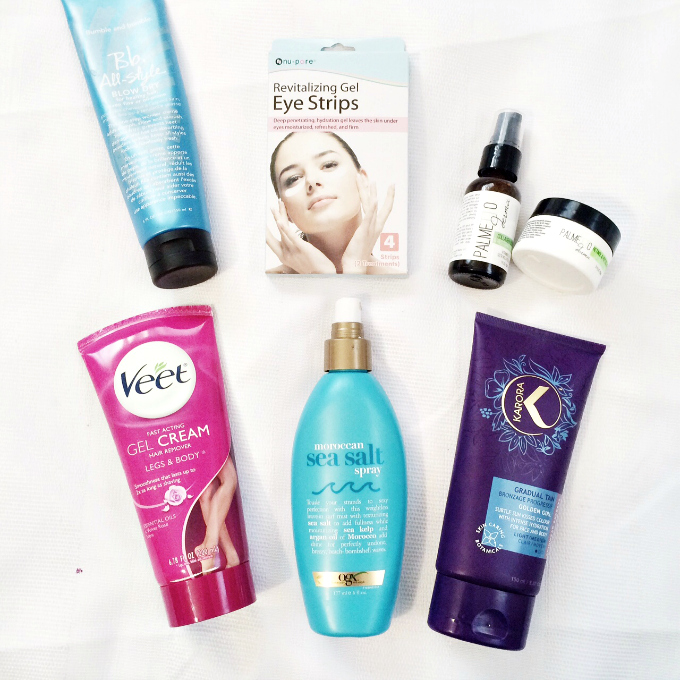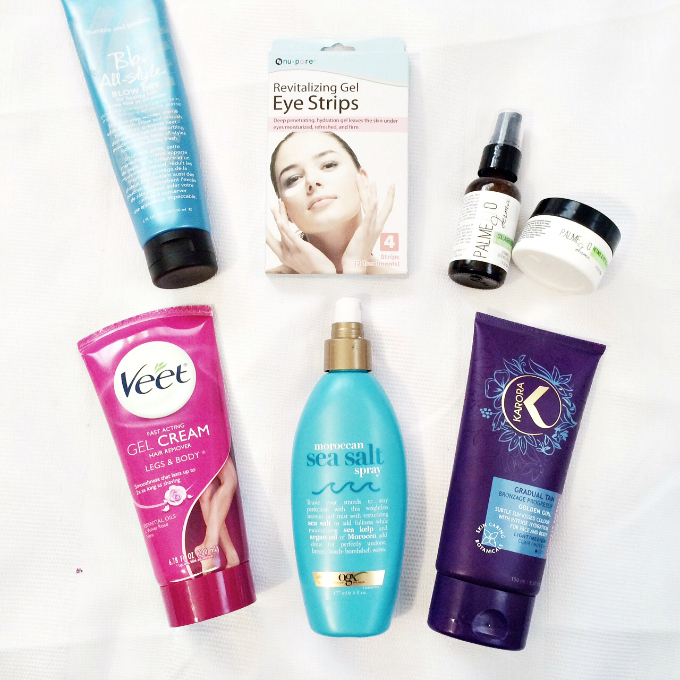 With summer right around the corner, I thought it best to share with you my updated beauty routine. I'm a firm believer that every season has its own unique set of products because…let's face it, the weather plays a major role in the way our hair and skin looks. I mean I don't think I've ever had a good rainy hair day, have you?
I like to keep things pretty simple during these warmer days, no huss or fuss. Summer is all about a relaxed, natural look. Read on for my top summer beauty essentials!
-Palmetto Collagen Booster Serum – Protects my face against the sun and adds a natural glow without being too greasy. Infused with Vitamin C to increase collagen growth and minimizes wrinkles!
-Palmetto Retinol Eye Cream – Firms and de-puffs the delicate eye area. Oils and organic minerals hydrate while retinol and glycolic acid firms. I have seen such amazing results from using this! And it's super light-weight on the eyes.
-Nu-pore Revitalizing Gel Eye Strips – I use these strips about once a week to calm the skin and swelling.
-Bumble and Bumble All Style Blow Dry Gel – I swear by this stuff! Without it, my hair would be flat and shapeless. I apply a nickel size amount all over my hair and just casually dry it for instant root boost!
-Moroccan Sea Salt Spray – By far my favorite sea salt spray. I apply this to damp, or sometimes even dry hair for a beachy look. Adds texture without the frizz!
-Veet Gel Cream – Veet Gel Cream is my go-to hair removal for my legs. I simply apply a generous amount all over, making sure not to rub in the product. 5 minutes later, I wipe away the gel with a warm wash cloth and my legs are ready for a tan!
-Karora Gradual Tanning Lotion – To get my base tan going I absolutely love this Karora gradual tanning lotion. It is buildable, smells so good and leaves your skin looking sun-kissed rather than orange.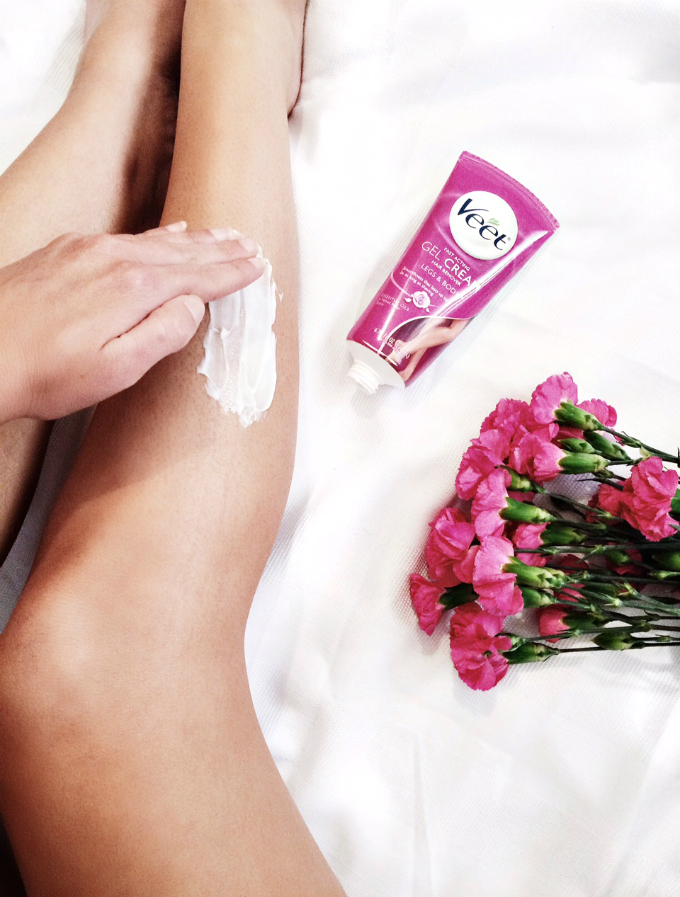 xo
ejc

See the difference Smooth can make at www.facebook.com/veet or www.veet.us