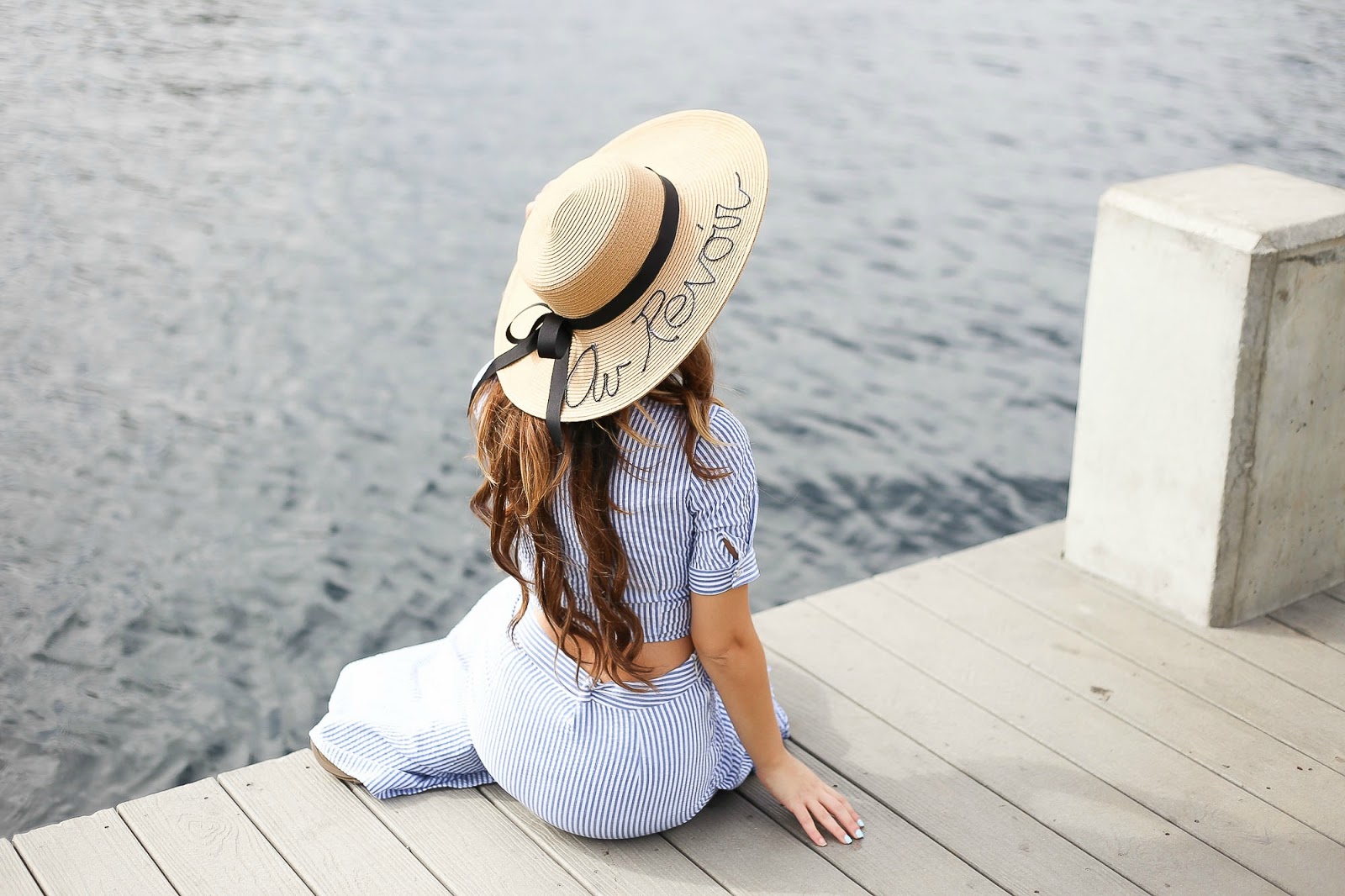 This post is a little bit different than most. I've always wanted to incorporate lifestyle shots within my outfit of the days. I'm a firm believer that sometimes what makes a great image is the backdrop.
One of my favorite places in LA is the
Echo Park Lake
. Situated in the middle of the bustling LA city is this little peace of heaven. Water lilies line the perimeter while ducks quack by. There is a path around the lake where you can find bikers, runners and strollers enjoying some ice cream. There's also a quaint little cafe and you can rent paddle boats for some fun in the So Cal sun. I personally love grabbing a good book, a blanket and enjoying some R&R under the willow trees.
I hope I've painted a pretty picture but words really do it no justice.
Emin and I spent some time there over the weekend and I decided to take full advantage of the scenery. I wore a sexy meets summery matching set from
Lookbook Store
. I love the powder blue and white stripes and of course the tie up crop top. I clearly can't let go of summer! But my favorite thing about this look is my custom made straw hat. For those of you in the Instagram/Fashion world you may have seen the
Eugenia Kim
Do Not Disturb "IT" hat of the season. Seen on the blogger elite like
Atlantic Pacific
and
Margo and Me
I definitely wanted to get my hands on one! But of course I was late to party and it was sold out everywhere. So, I decided to take inspiration and make my own version.
Here is a little sneak peak of my Au Revoir hat.
I'll be posting my first DIY on this piece later this week so stay tuned!
Till then I hope you enjoy this look, this location and all the love I hope to spread with every one of my photos.
xo
ejc
wearing: matching set – c/o
Lookbook Store
(
skirt
,
top
), hat – Urban Outfitters (I gave it a little spin but more coming later!)