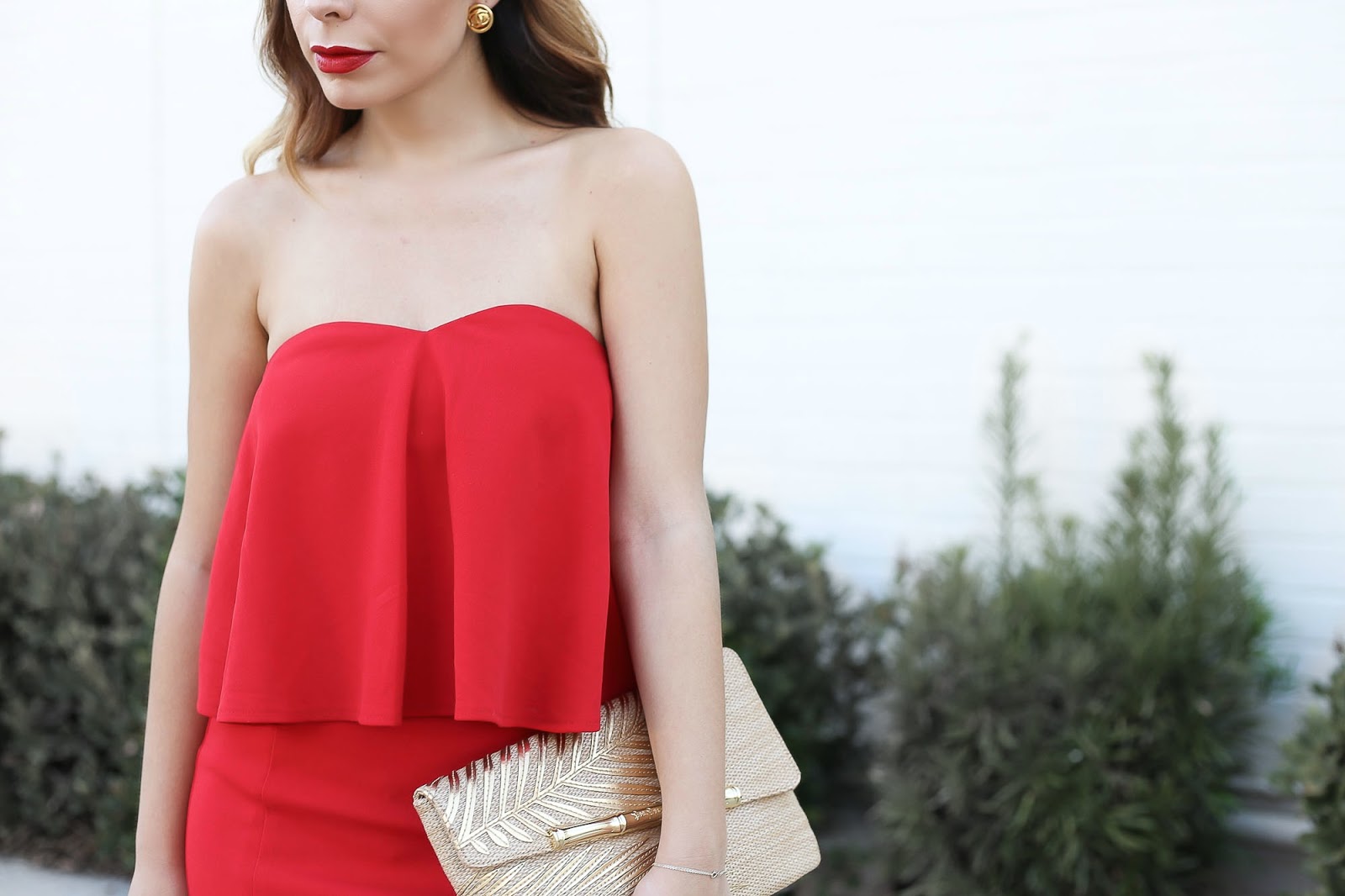 "Red is your color."
If I only had a dollar for every time someone said that to me. I never realized the bond I had with this hue till recently. Yes, I would receive an abundance of compliments when I wore any shade of red… when I was five in the playground and when I was fifteen at a friends party. But it was only until this past weekend that I realized how much I loved the color and how much it represents who I am.
Fiery, fierce and loud – red is my spirit color and makes me feel confident. Wether its a dark wine red lip, a red suede pump or a flirty red dress – red is me!
I wore this sassy
Her Velvet Vase
number over the weekend to an Armenian wedding with Emin and of course I received many "red is your color" compliments. I paired the dress with dainty gold jewels and accessories. I think I'm getting a slight head start on holiday dressing but…if you are in the market for a red show stopping dress this one is it! The ruffle overlay is feminine and will leave you feeling like the iconic red salsa girl emoji!
If you want to get this dress for less than $45…(no your eyes are not deceiving you)