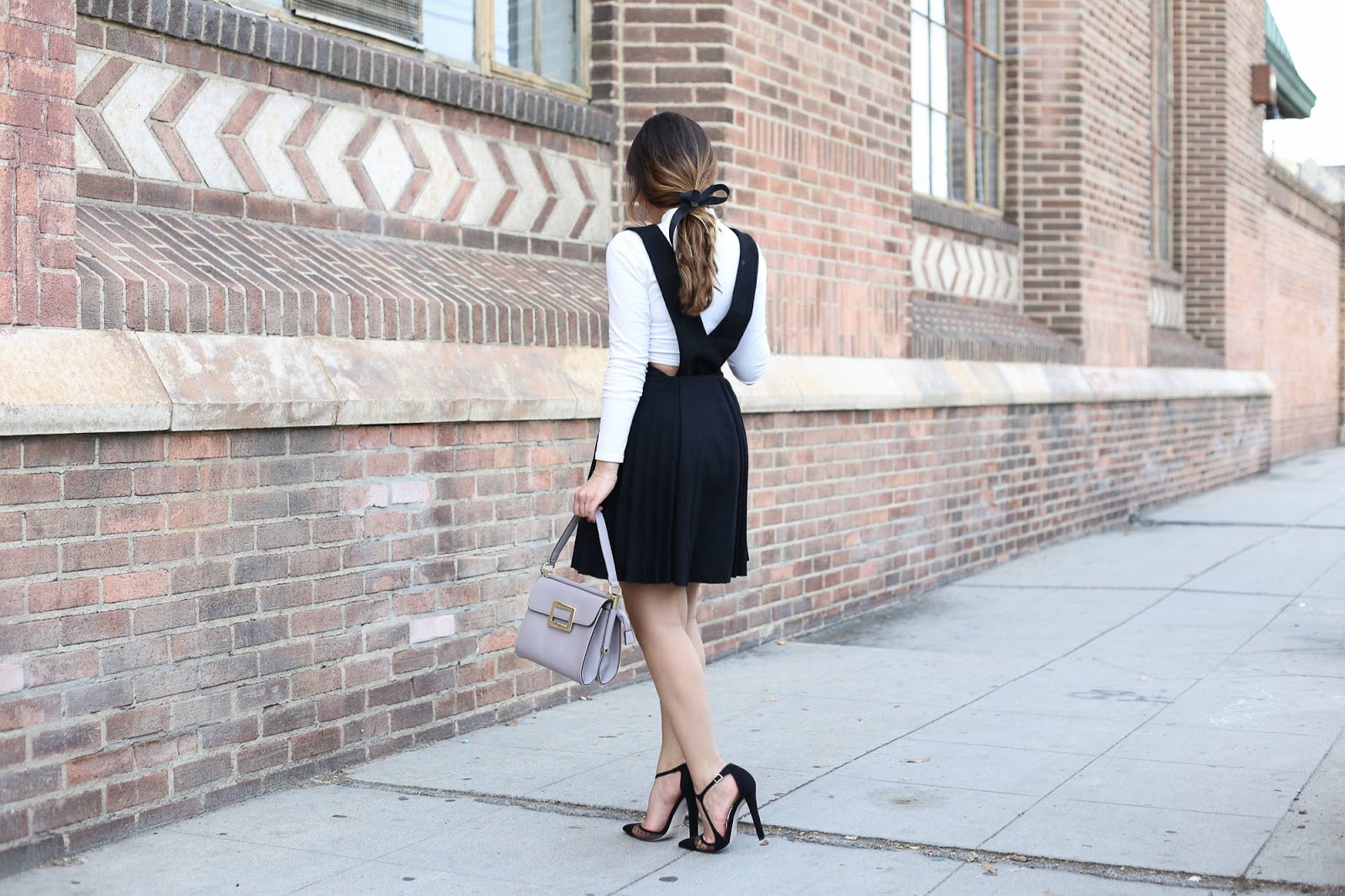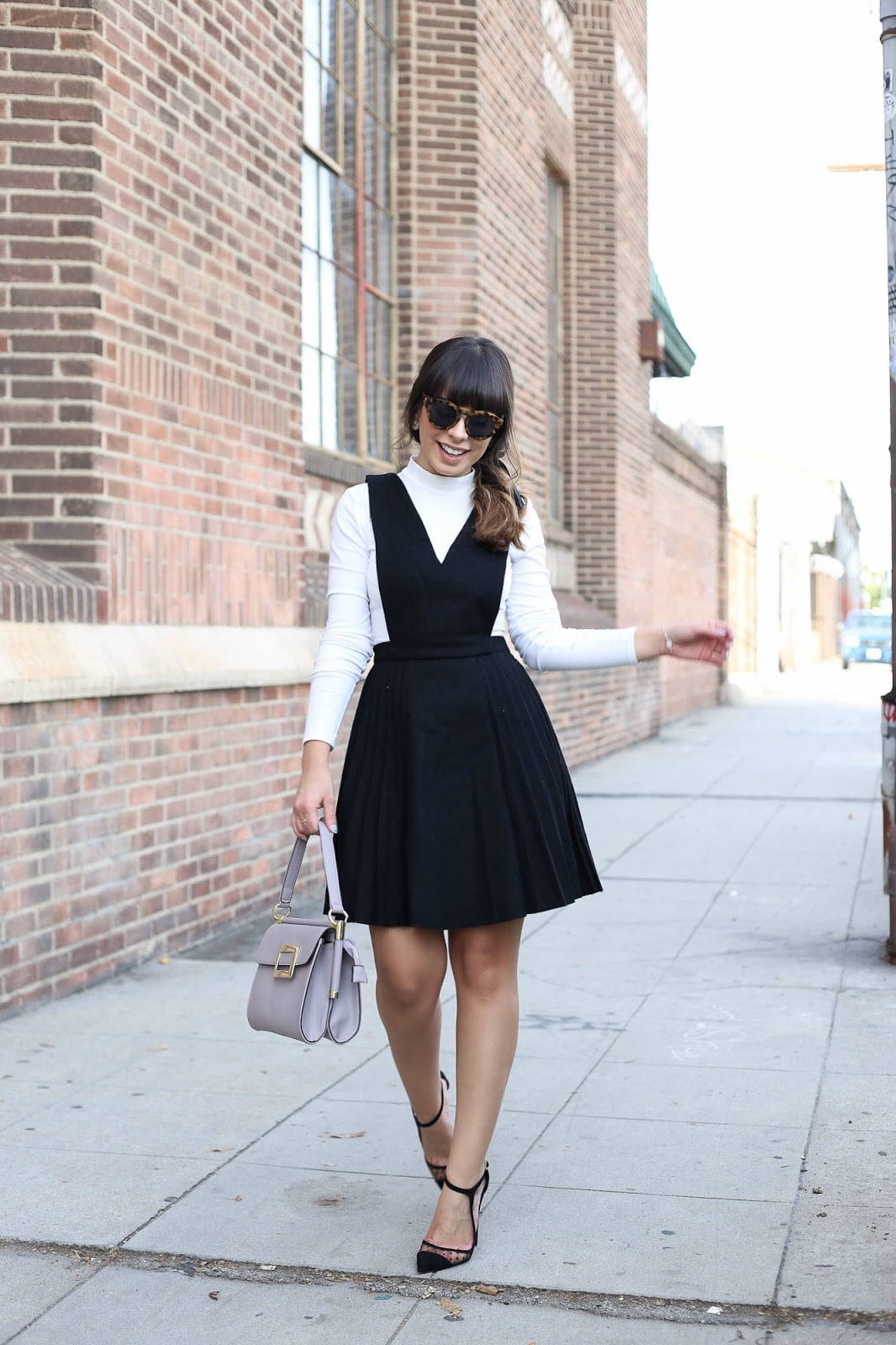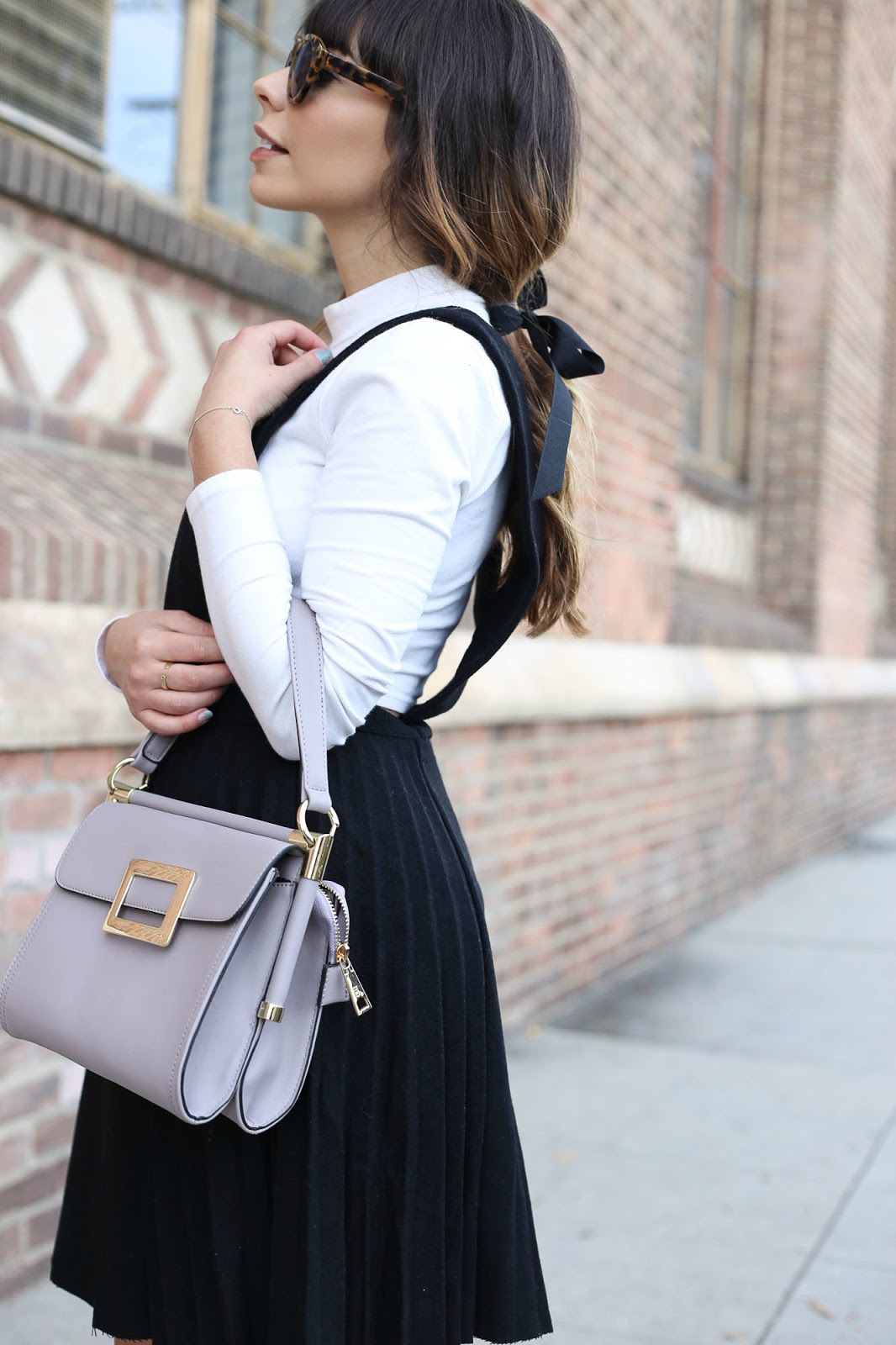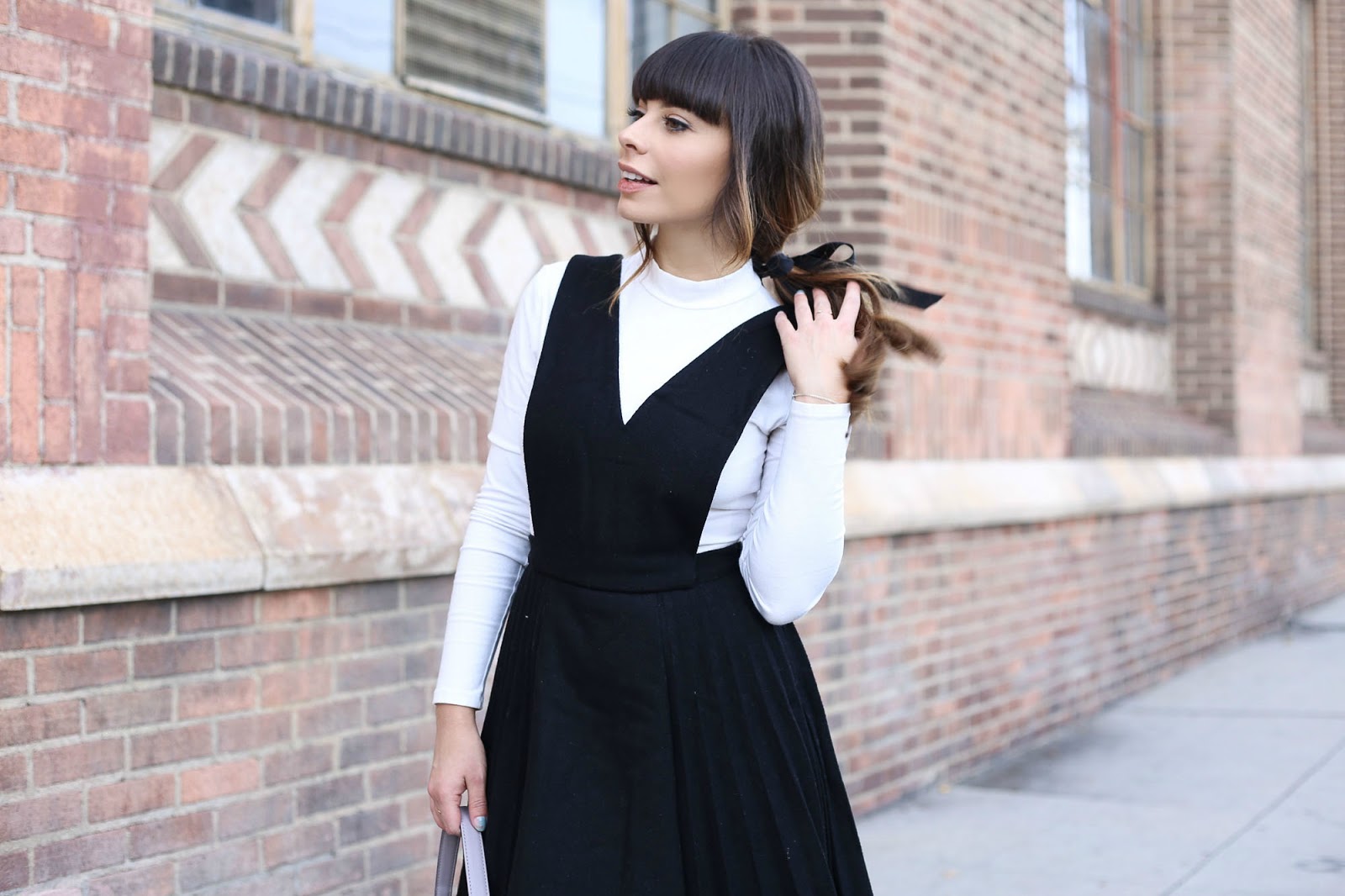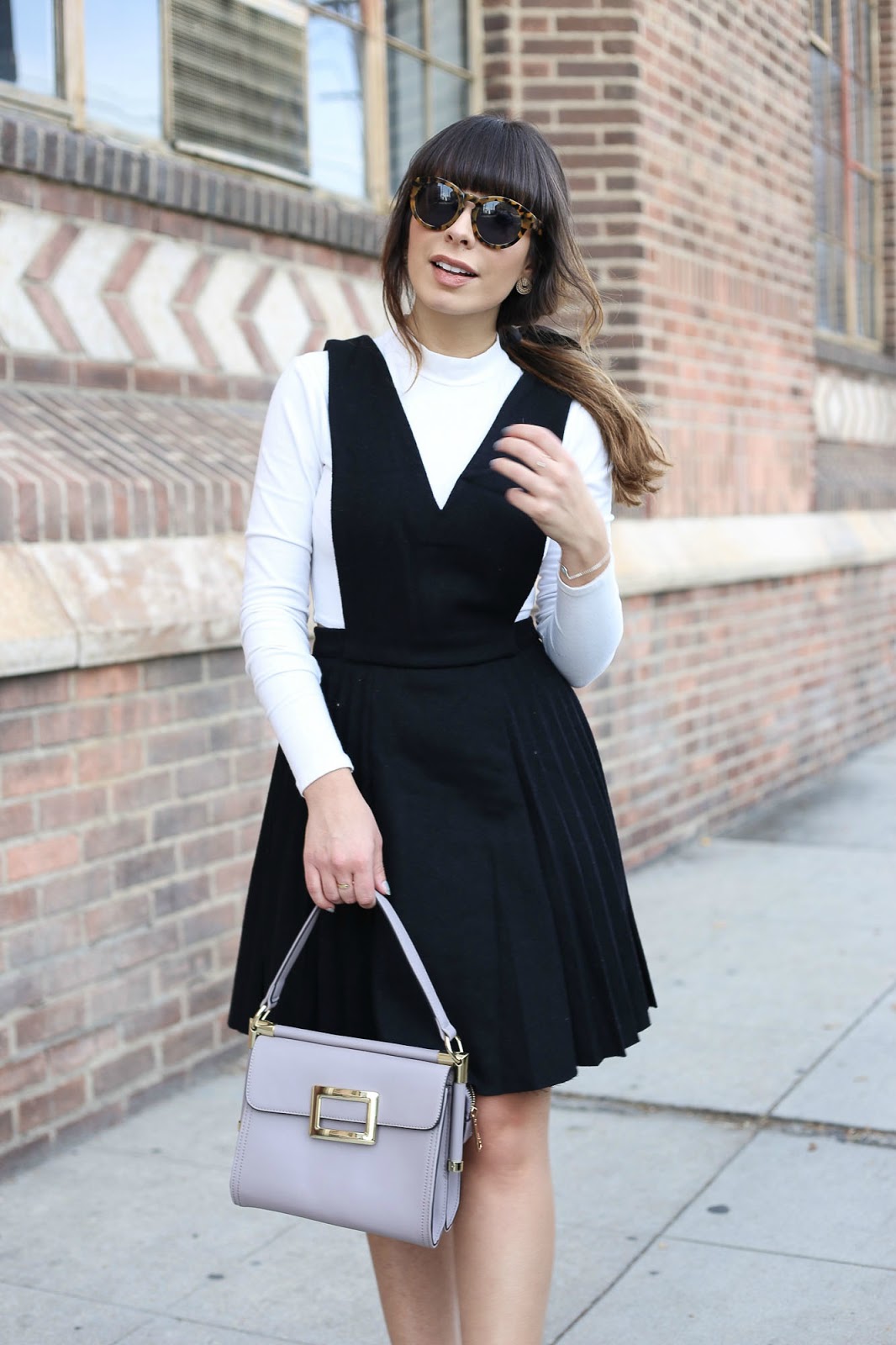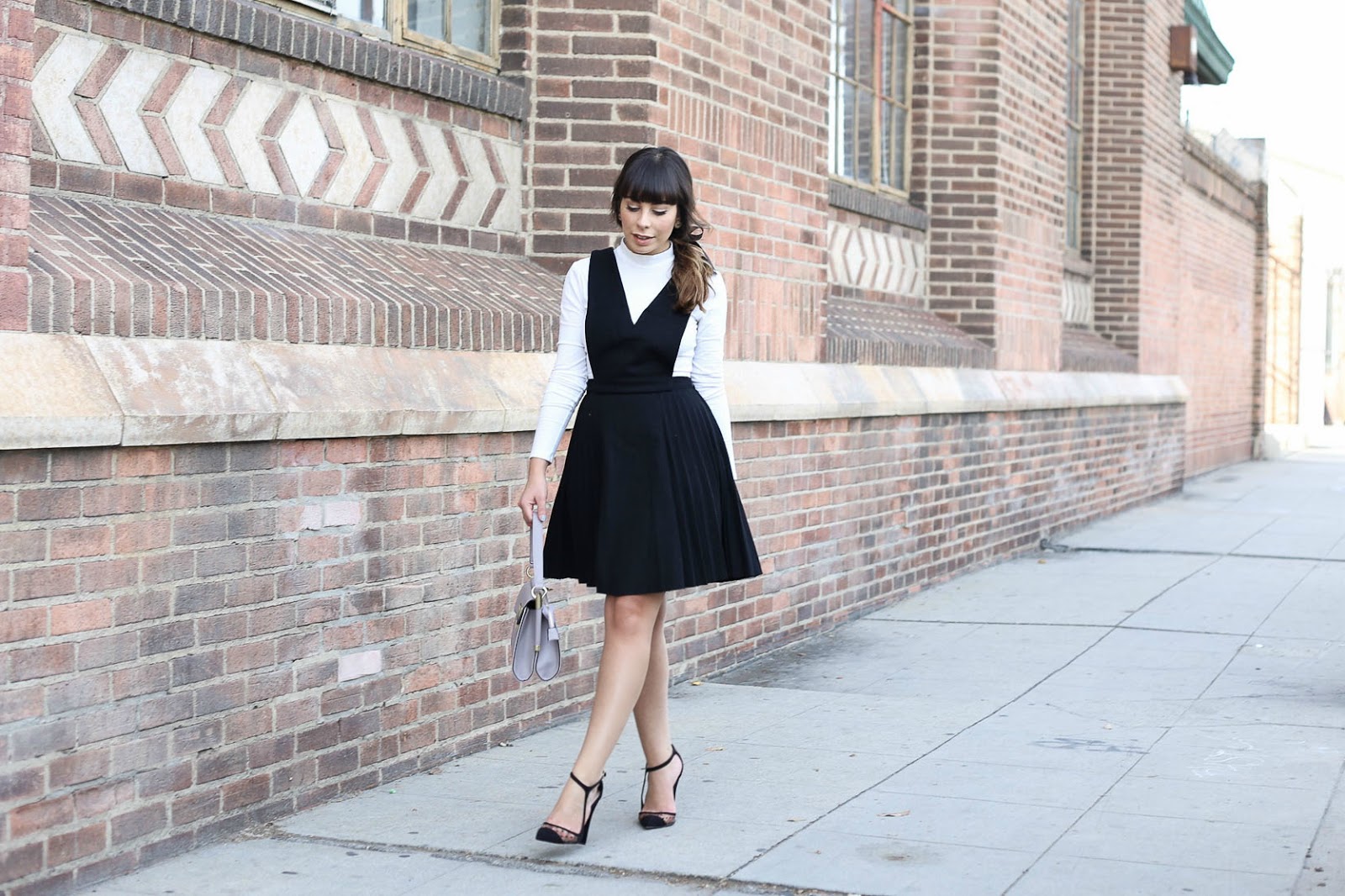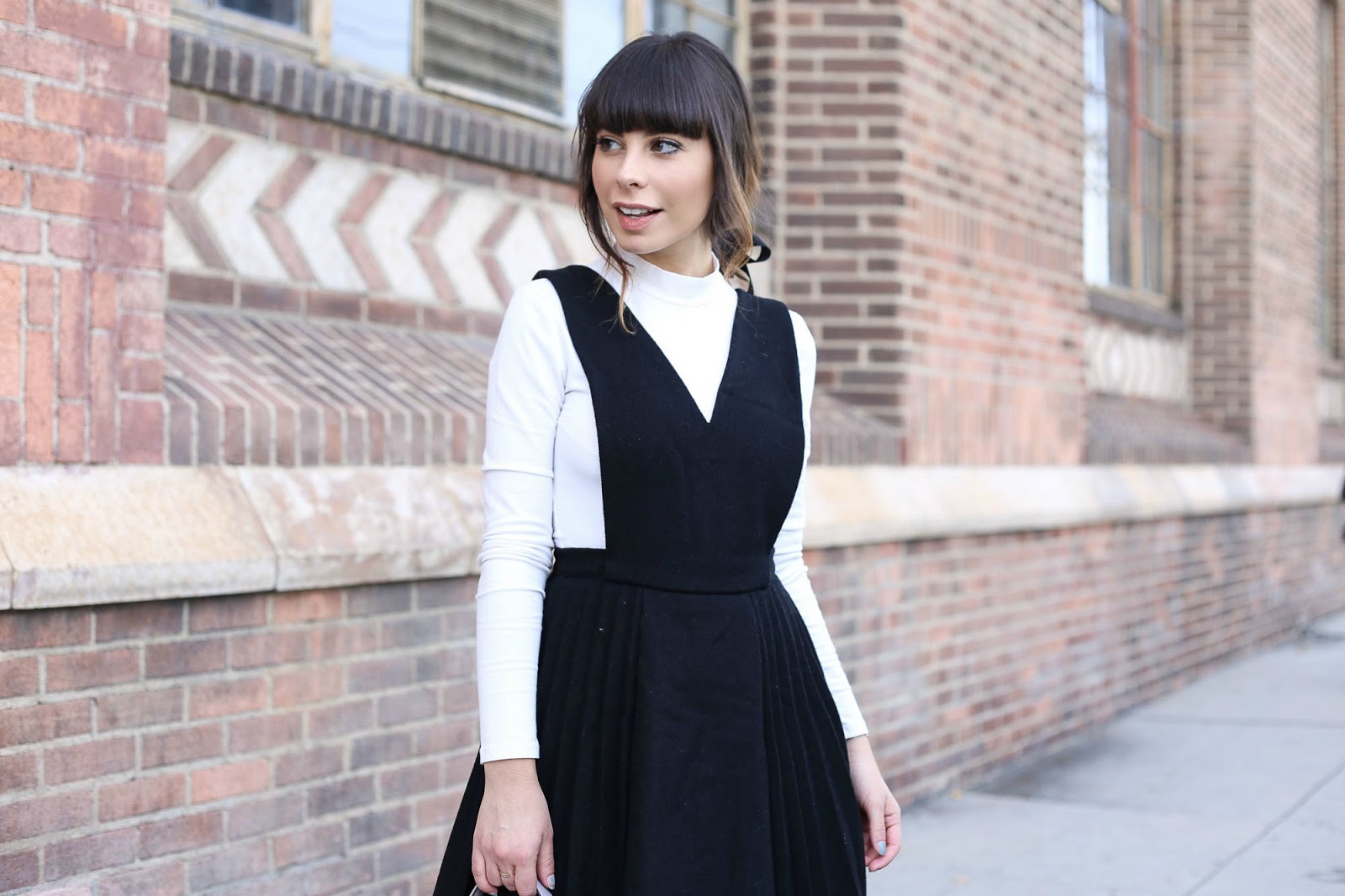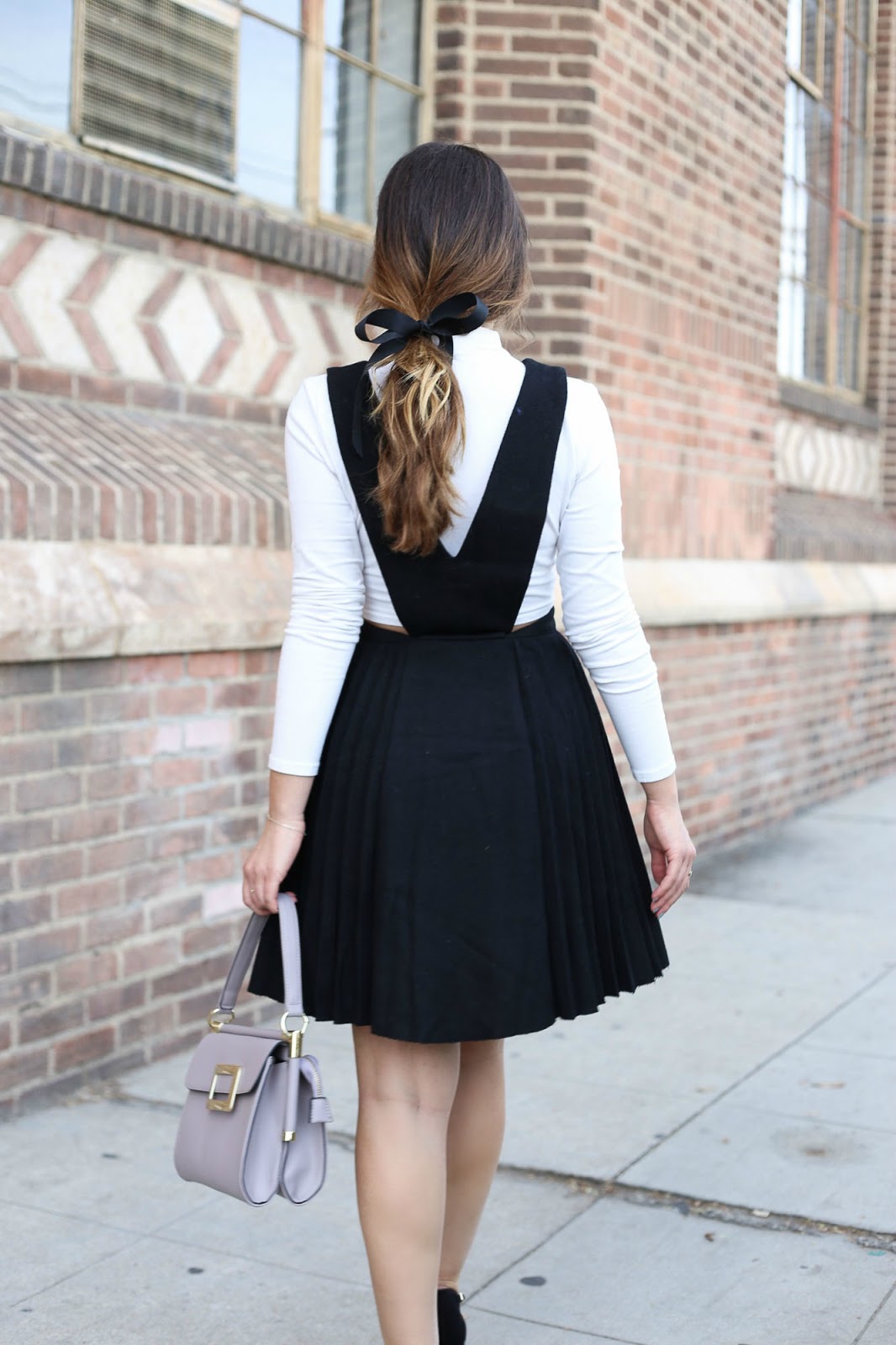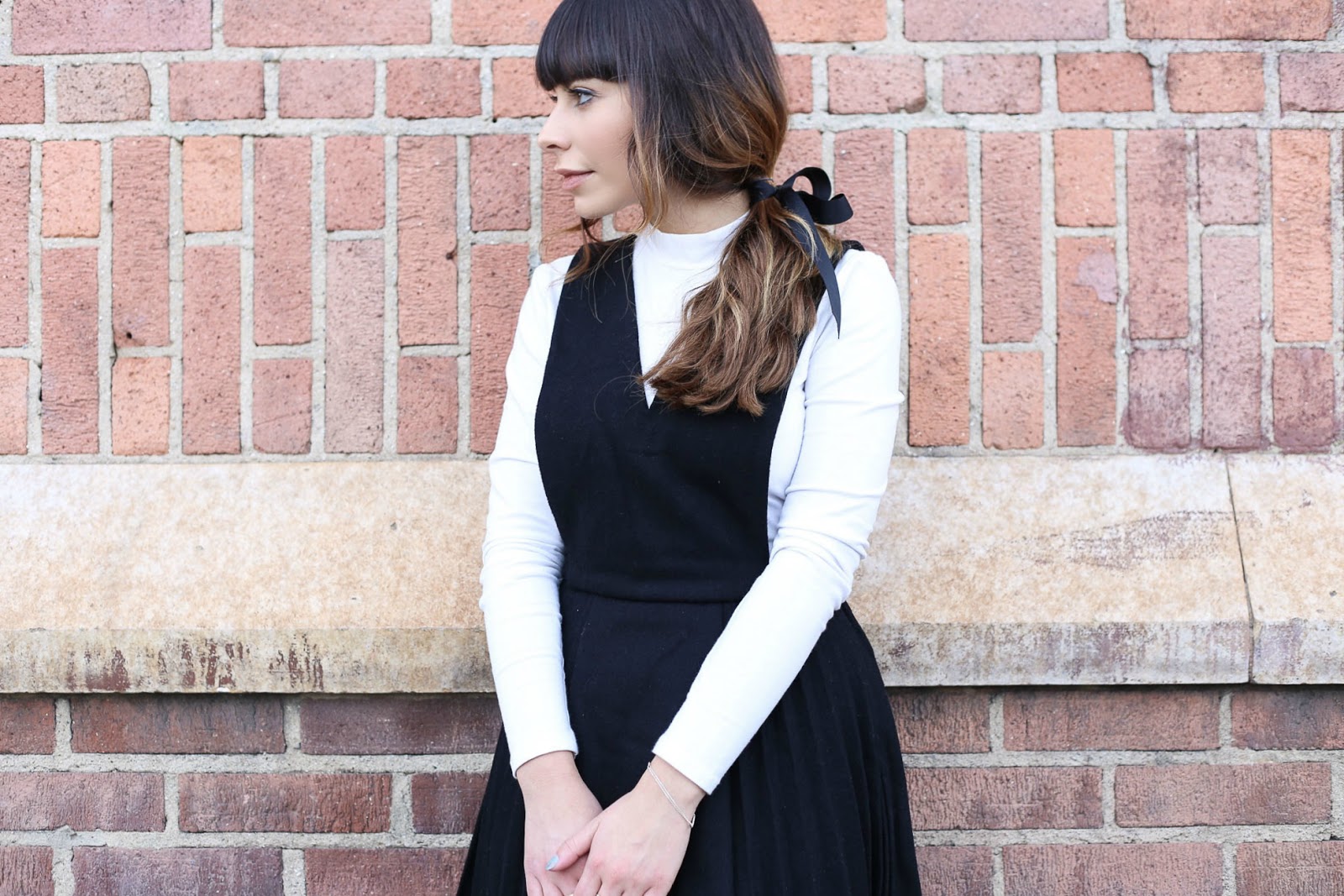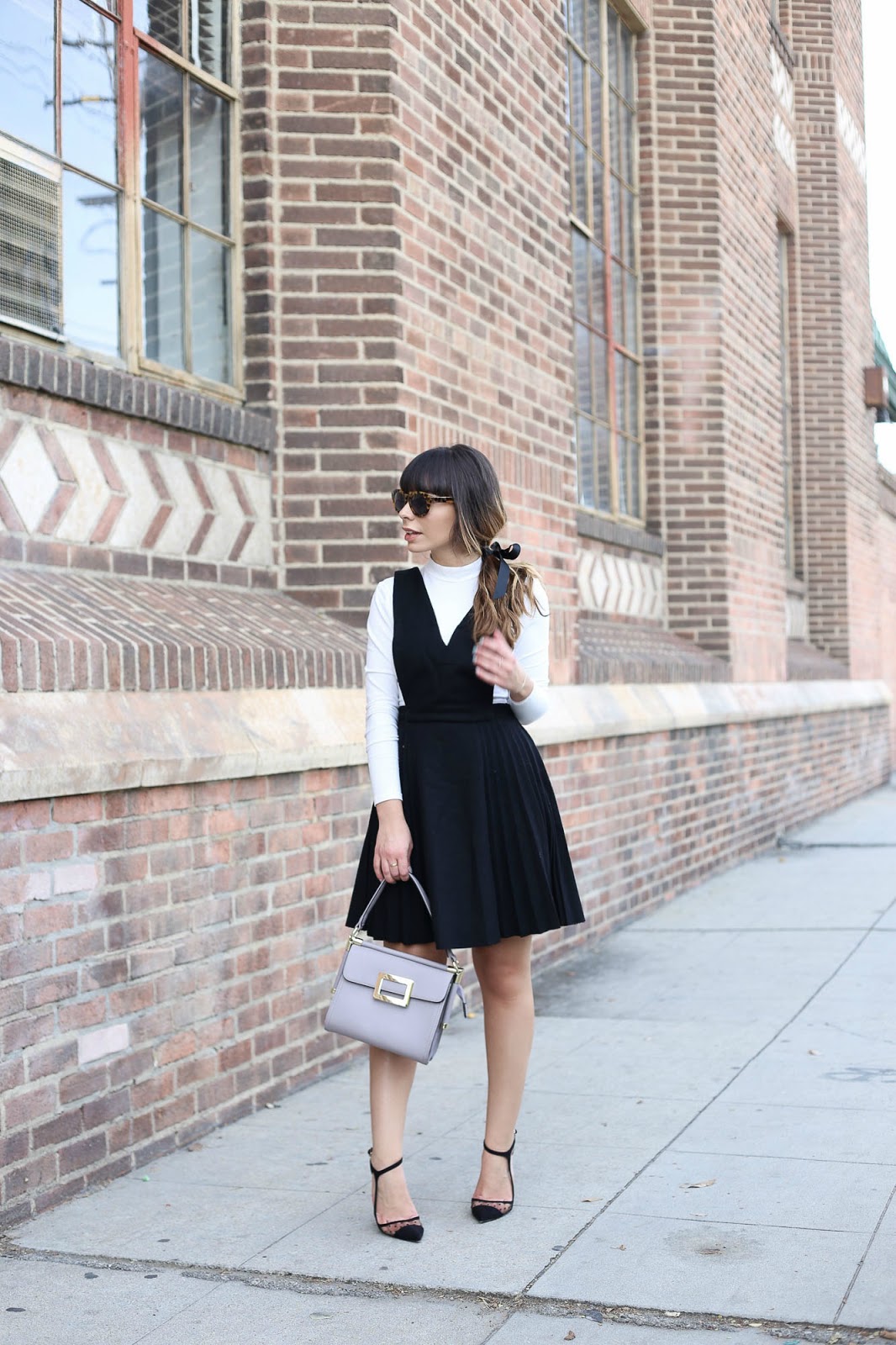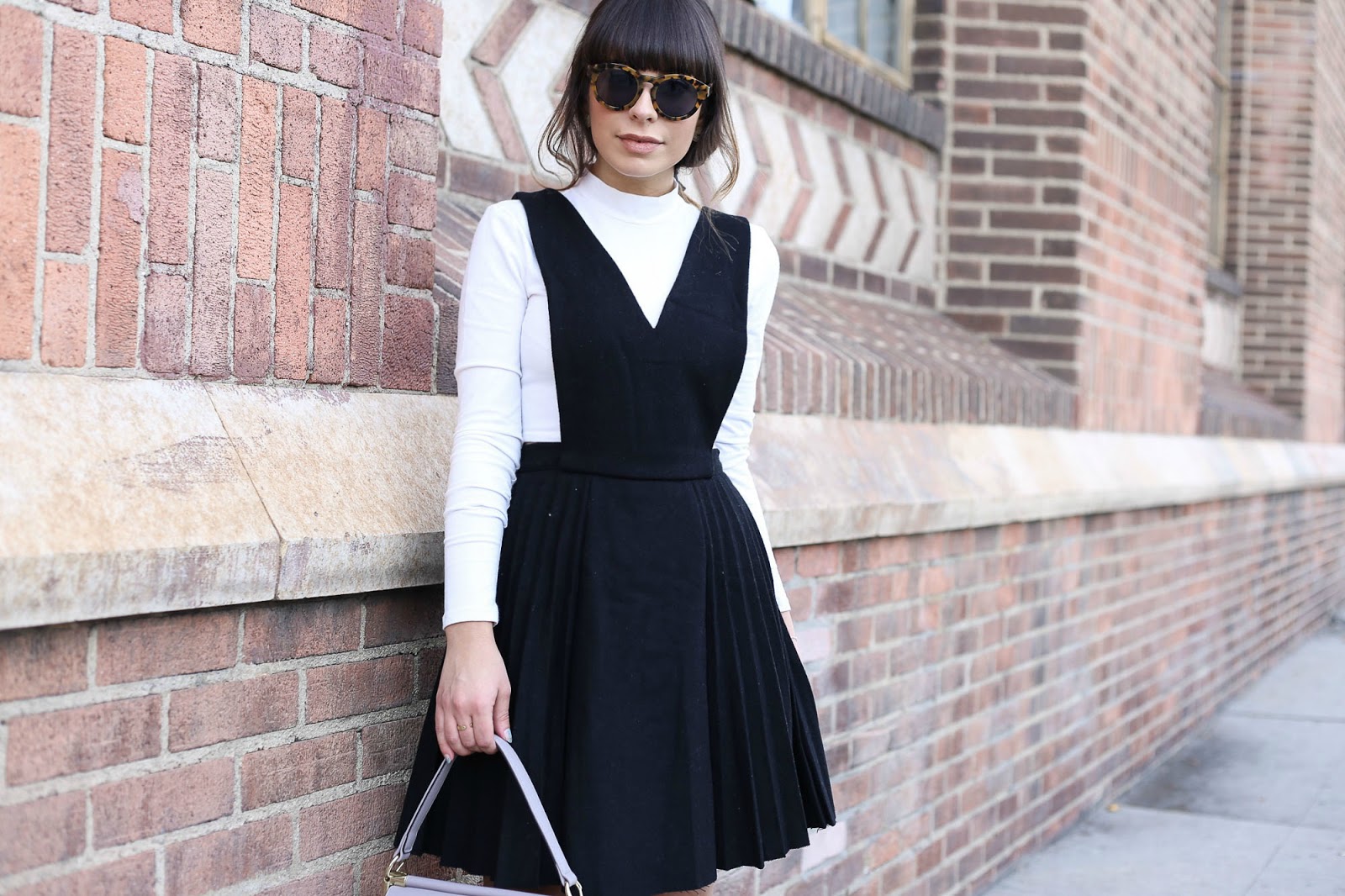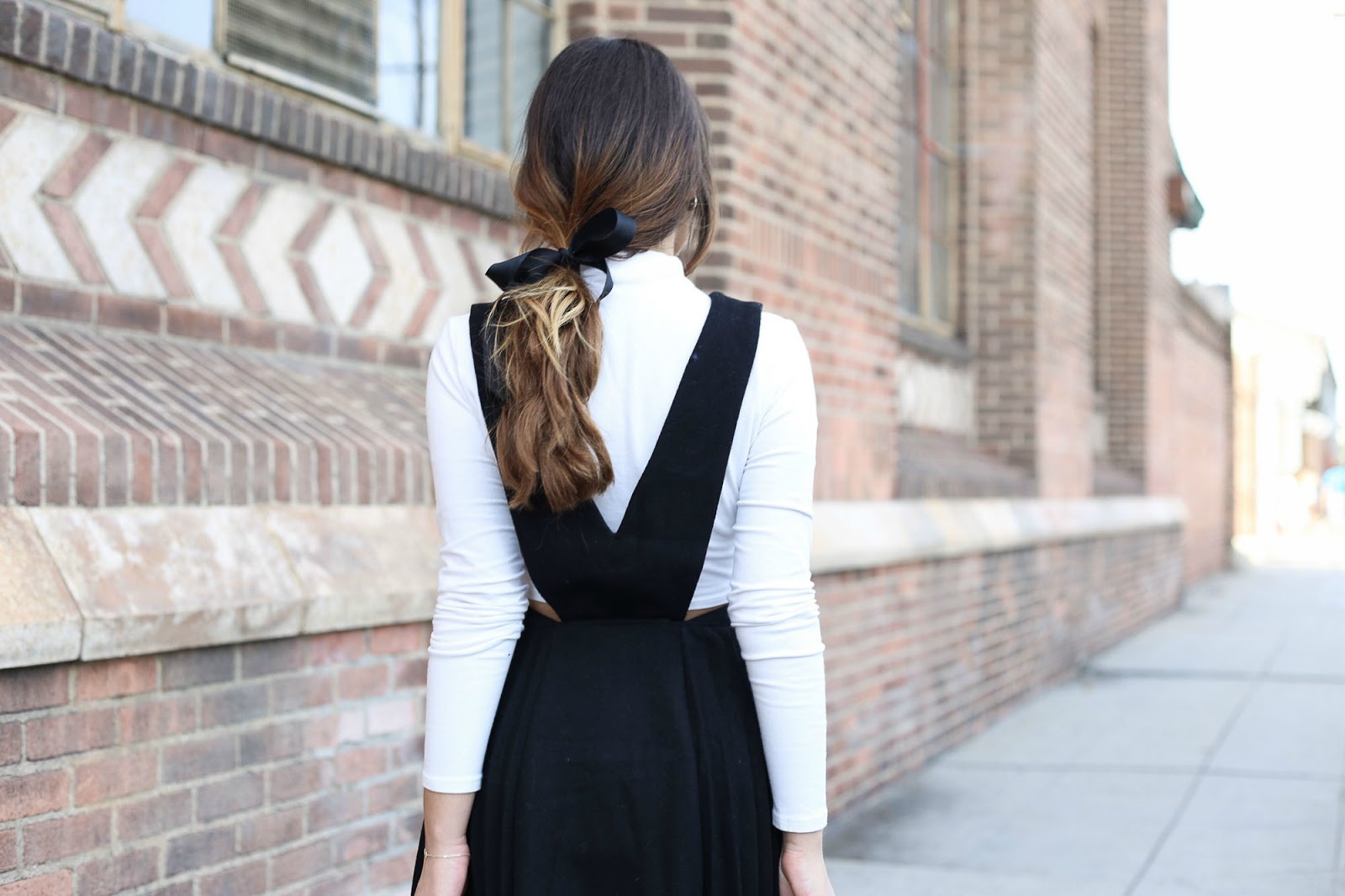 The Jumper Dress.
The Overall Dress.
Three words used to describe this piece I am wearing here. I've always had a "thing" for this garment. Probably because it reminds me of my childhood and even more so because at 27 I love dressing like a little girl. It's true – ribbons, bows, ruffles…these are all tiny little details which I adore. I've always been an over the top girly girl and I will continue to be well into my 70's. The same goes for my personality. I can be serious and mature but the root of me is still a child…and that's something I've really come to appreciate it. Emin and I enjoy the little things, we laugh and make fools out of ourselves because life is too short not to.
On this particular day, I wore my pinafore dress with a long sleeve turtleneck and decided to play up the schoolgirl charm with a ribbon in my hair.
Some may think it's a bit too costume but I think it's perfect.
I wish I could wear this uniform every single day!
x
ejc