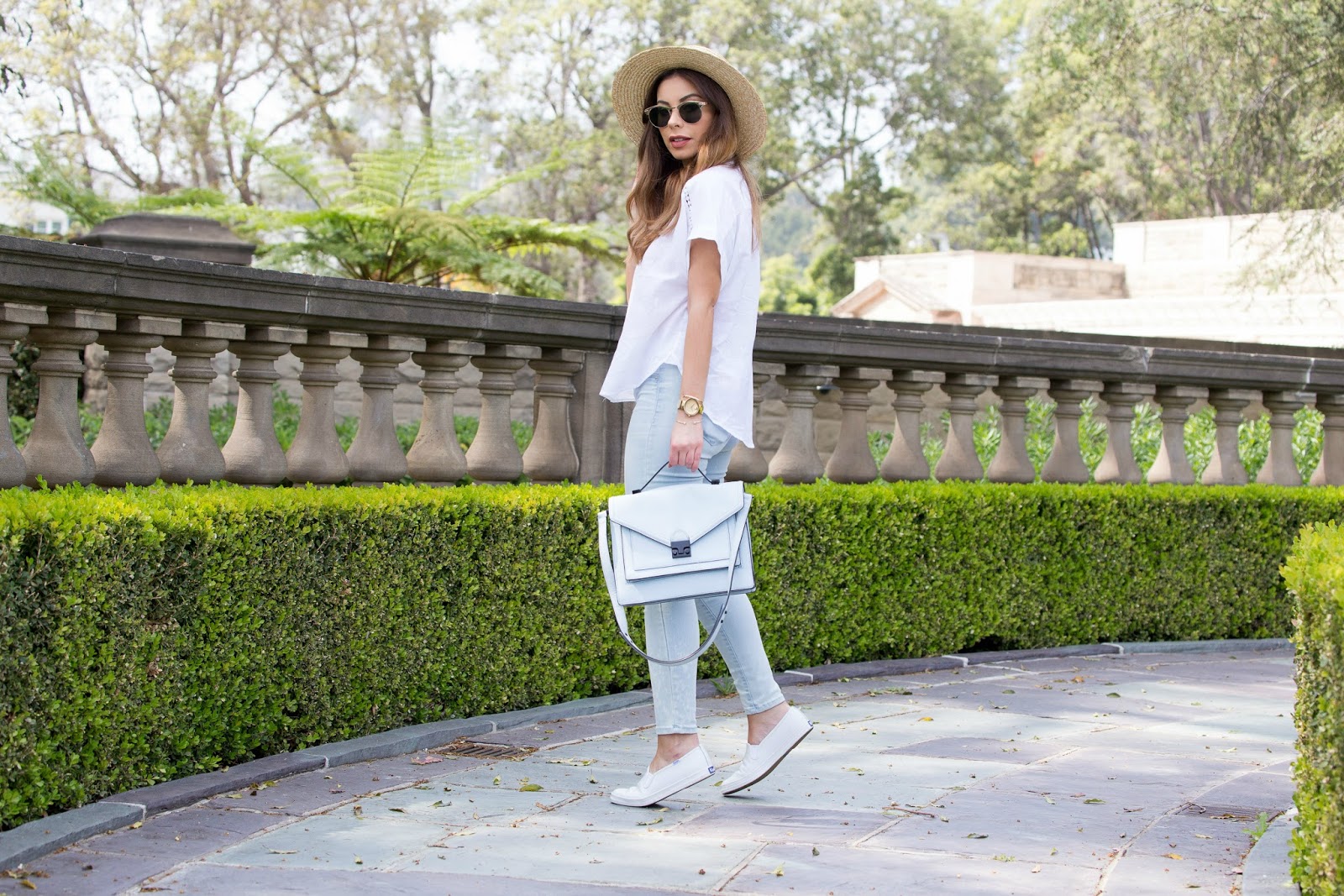 Today, I teamed up with my friends at
Zappos.com
to bring you two flirty (yet comfy!) looks. I am a
huge
fan of adventure and am always looking for that spontaneous burst of fun. I love seeing new places and taking in as much culture and beauty as possible. Life is about soaking in all that's around us after all, right?
Having Emin as a partner makes the thrill of LA living that much better! On most weekends we wake up with the mindset of where should we go today? what haven't we seen? One of our favorite places to take in nature, architecture and history is Greystone Mansion located in Beverly Hills. It is a stunning estate built in the 1920's. Spending a quiet afternoon there teleports you to a Chateau in France, we have our hearts set on our wedding photos here.
With days and adventures like this it's important to be comfortable which is why I took two pairs of
Keds
with me!
Zappos
has the greatest selection of
Keds
available and of course I couldn't just pick one. I chose the simple
Champion White Leather Slip-on
and their
Champion Seasonal Solids
in Pink.
Zappos
is by far my top destination for shoe shopping, they promise fast, free shipping 365 day return policy and world class customer service! Nothing can beat that…
For the first look I decided to channel a country-side vibe, pairing a straw boater hat with a linen blouse and my white leather Keds. For the second look I went for a tennis girl vibe, pairing a white flouncy shirt dress with my pink Keds. I guess you can say Keds are super versatile and can be styled in a multitude of ways. They've been putting ladies first since 1916 with icons like Audrey Hepburn and Jackie O as forever fans. This year we celebrate Keds 100th Anniversary and their mission to empower women every where to be who they want to be and go where they want to go! I felt amazing with these two styles at my feet, they helped me twirl and skip (that really happened) and just enjoy the beauty of Greystone Mansion with my babe.
Plus, Emin really likes it when I wear comfy shoes so we can just play!
Check out my top two Keds Choices here and here.
xo
ejc