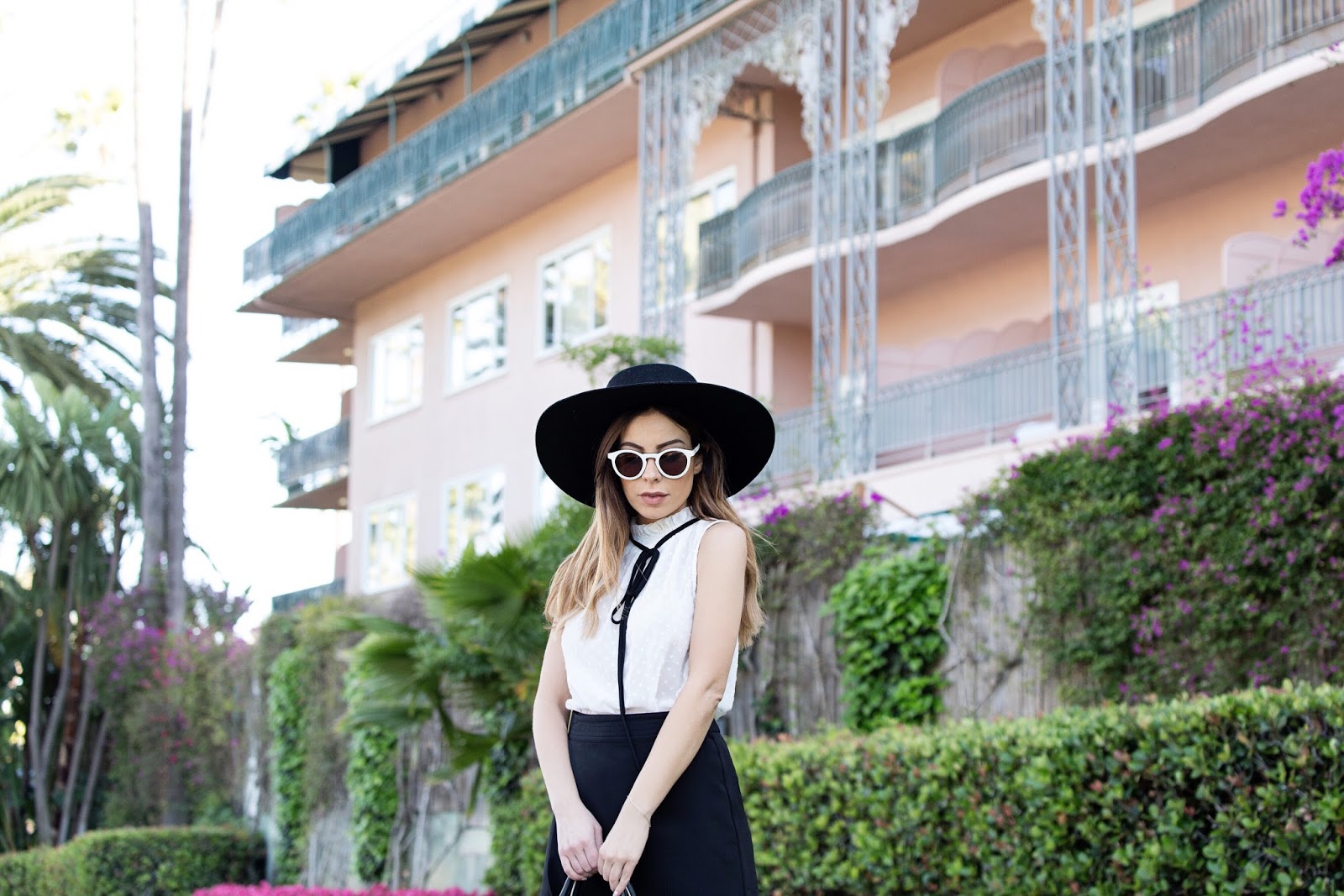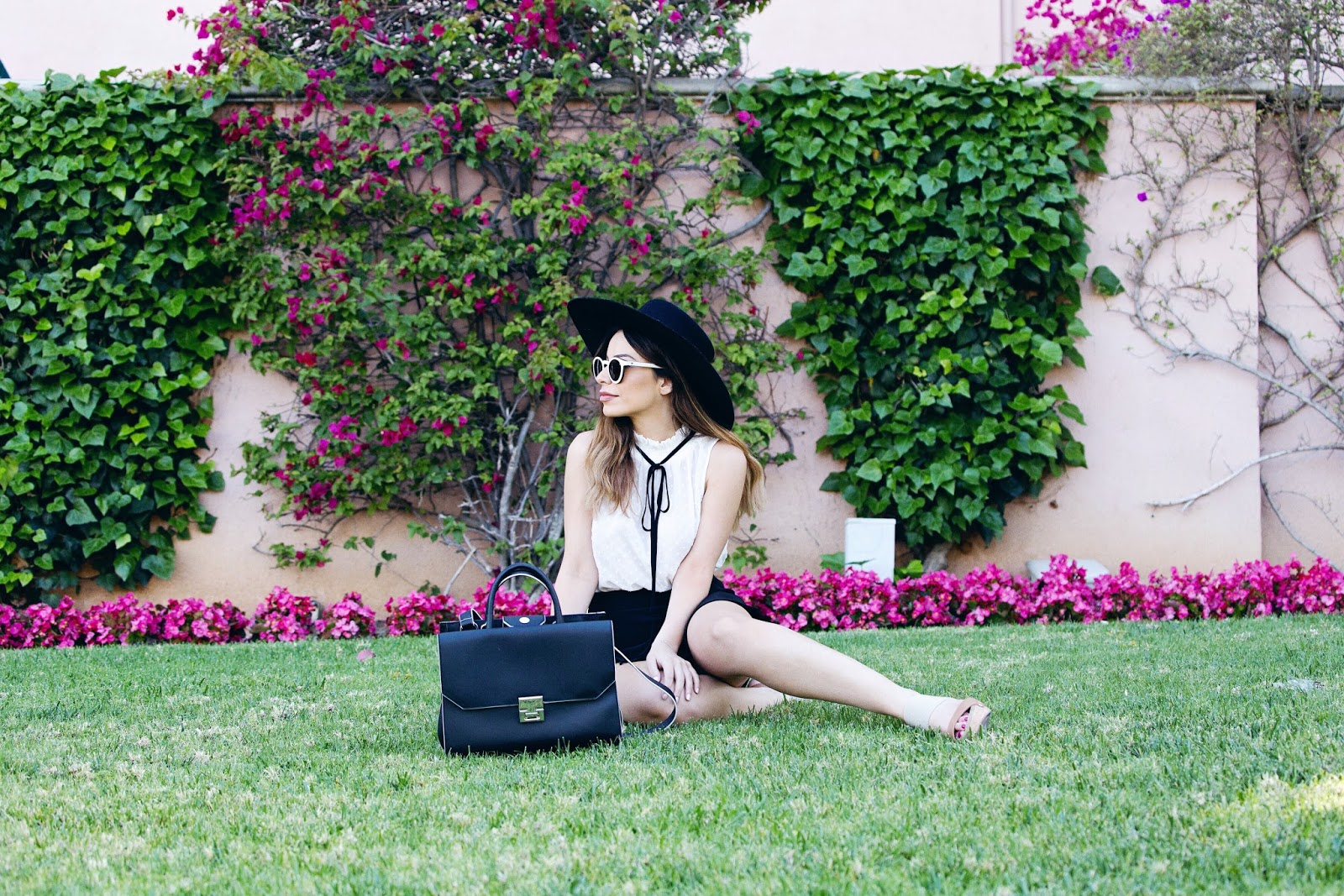 I'm continuously amazed by this beautiful world and all that there is to discover and see, even right in your backyard! I took sometime over the weekend and decided to explore one of LA's most treasured destinations, The Beverly Hills Hotel. This pink oasis is a girly-girls dream with pink walls around every corner, palm tree wallpaper lining the hallways and the loveliest of restaurants and cafes. I couldn't believe it took me 28 years to visit! A must see for tourists and LA natives alike!
I wanted to channel a Parisian-esq vibe with my outfit that day and decided to don a full XOXO look. I am a huge sucker for bows and ruffles so you could just imagine my excitement over this blouse. A perfect sleeveless number that fed my love for all things feminine and dainty. I paired it with a black skort that immediately reminded me of Grade School. Skorts were my thing as a young girl, you would never find me not wearing one! Lastly, I wanted to keep my feet comfy for all the walking I was about to do. I went with nude XOXO wedges that have soon become a favorite Summer pair.
Are there any hidden gems in your city? Things you are hoping to discover? I hope this post inspires you to find adventure wherever you are!
xo
ejc
Most of these XOXO items are now available but stay tuned for the beautiful 
blouse
 coming soon!