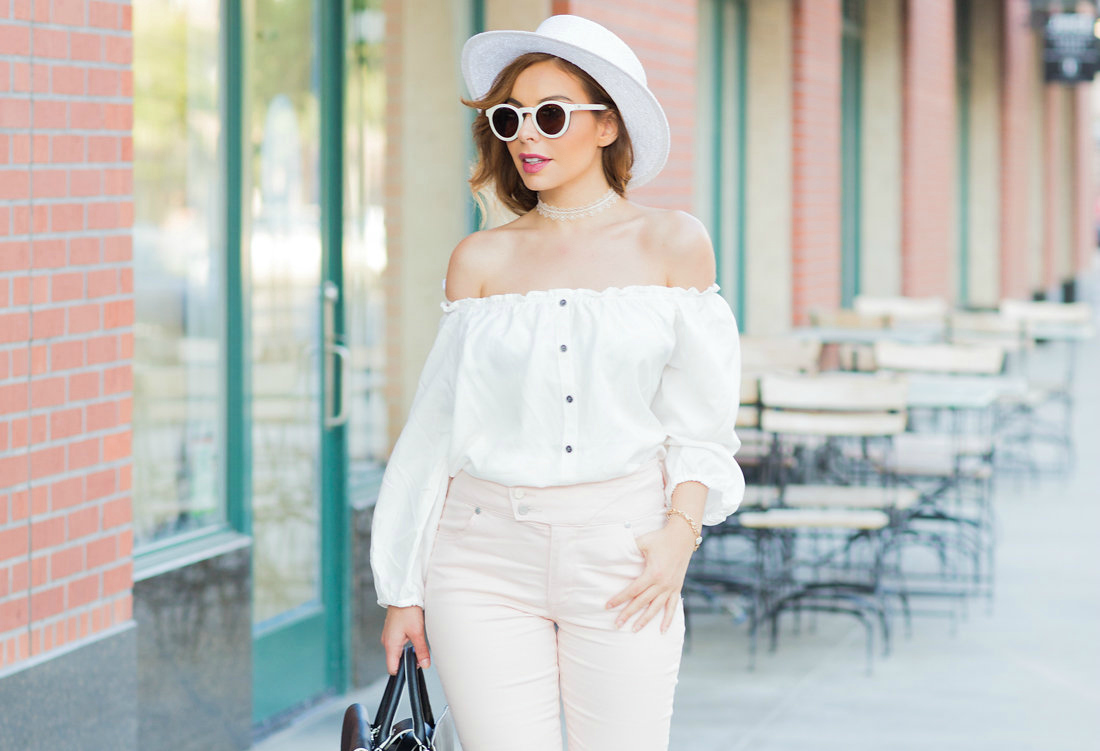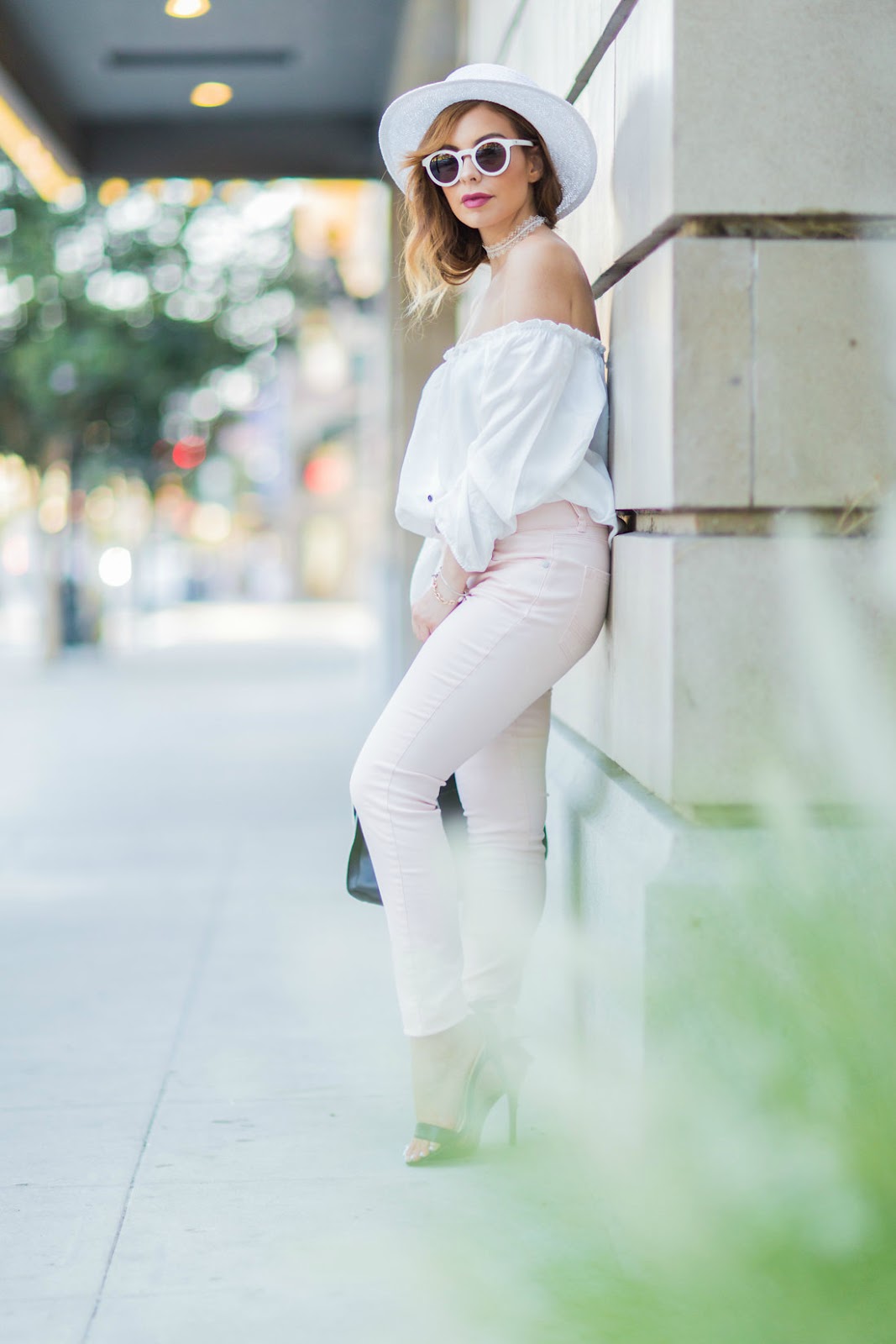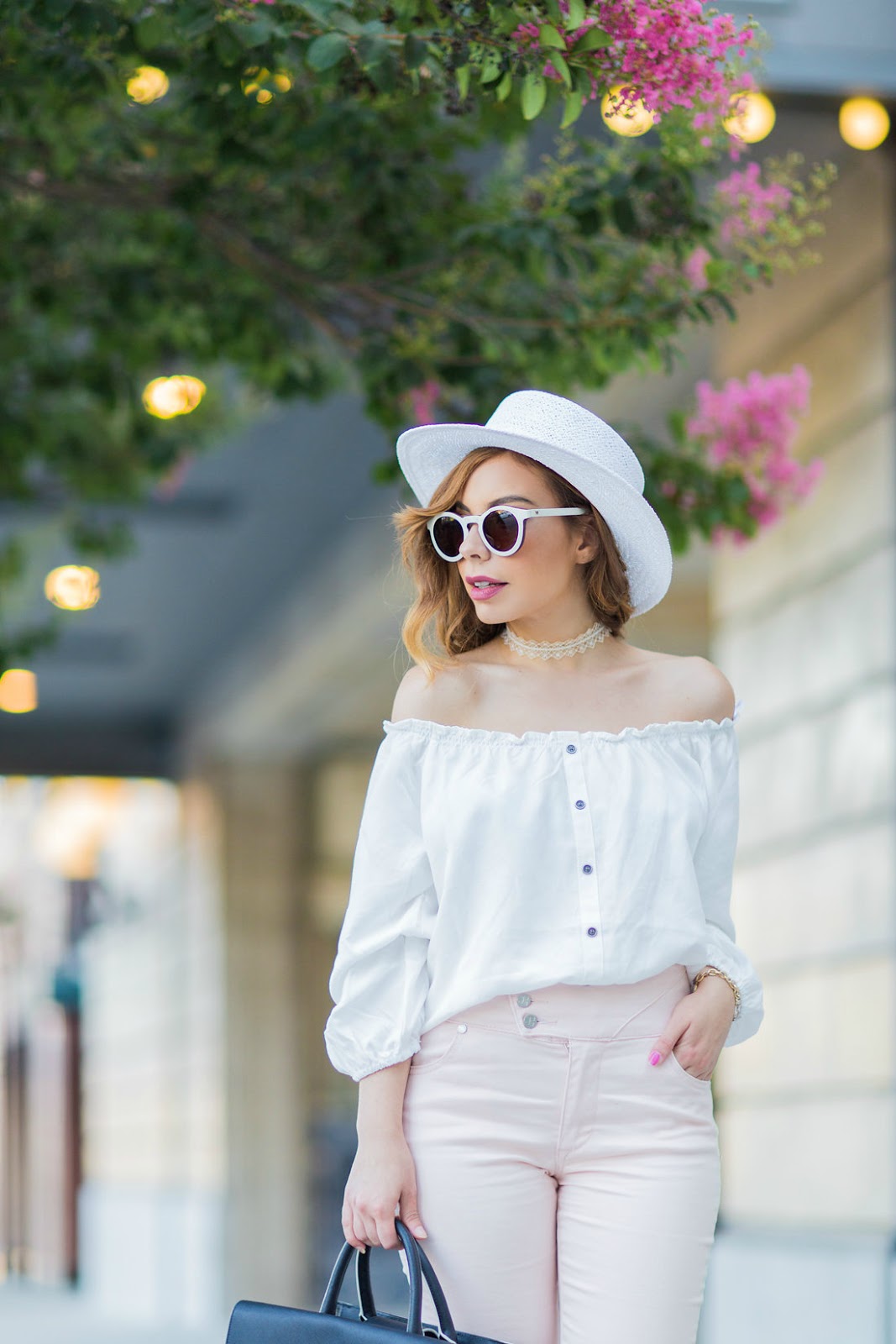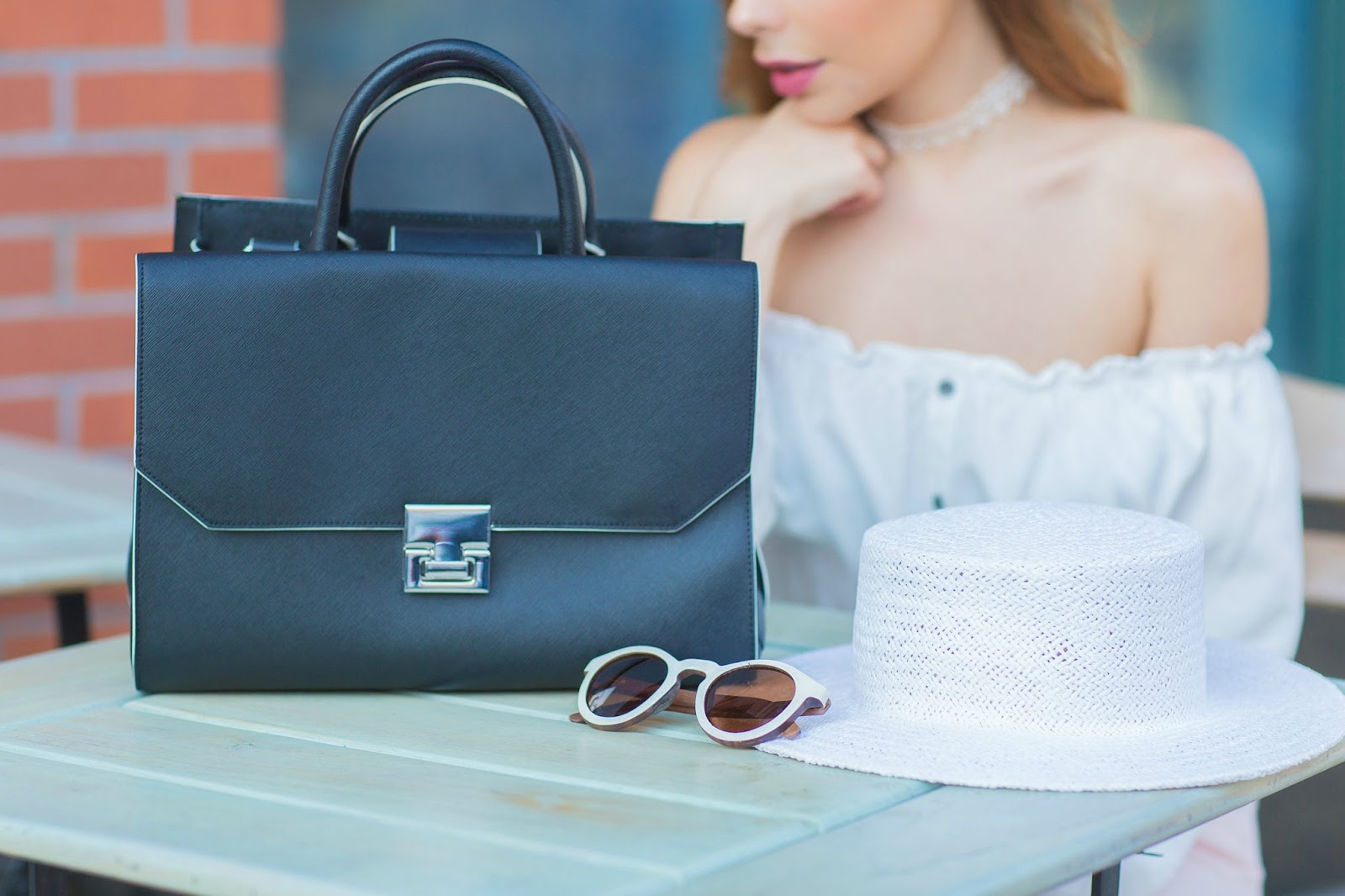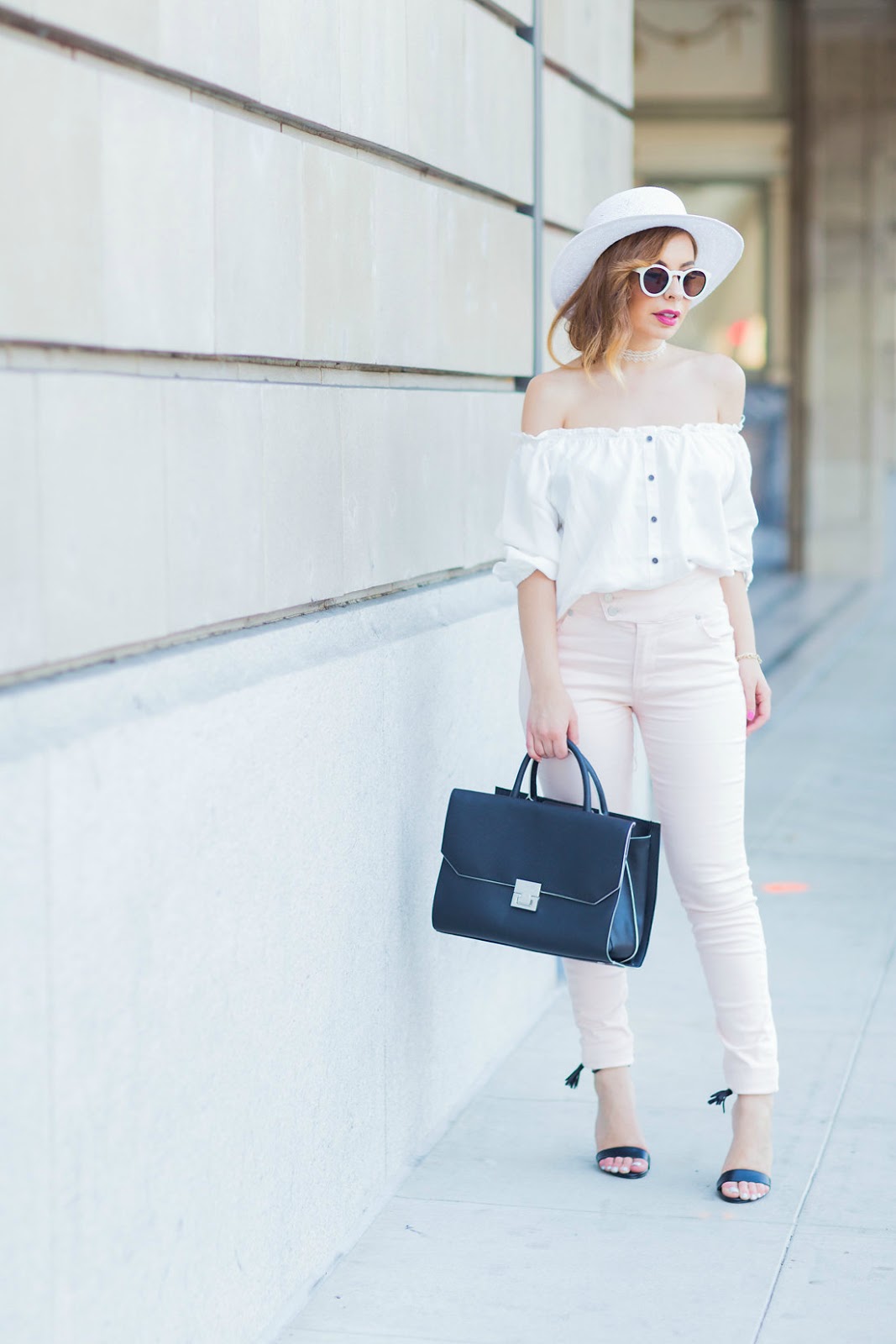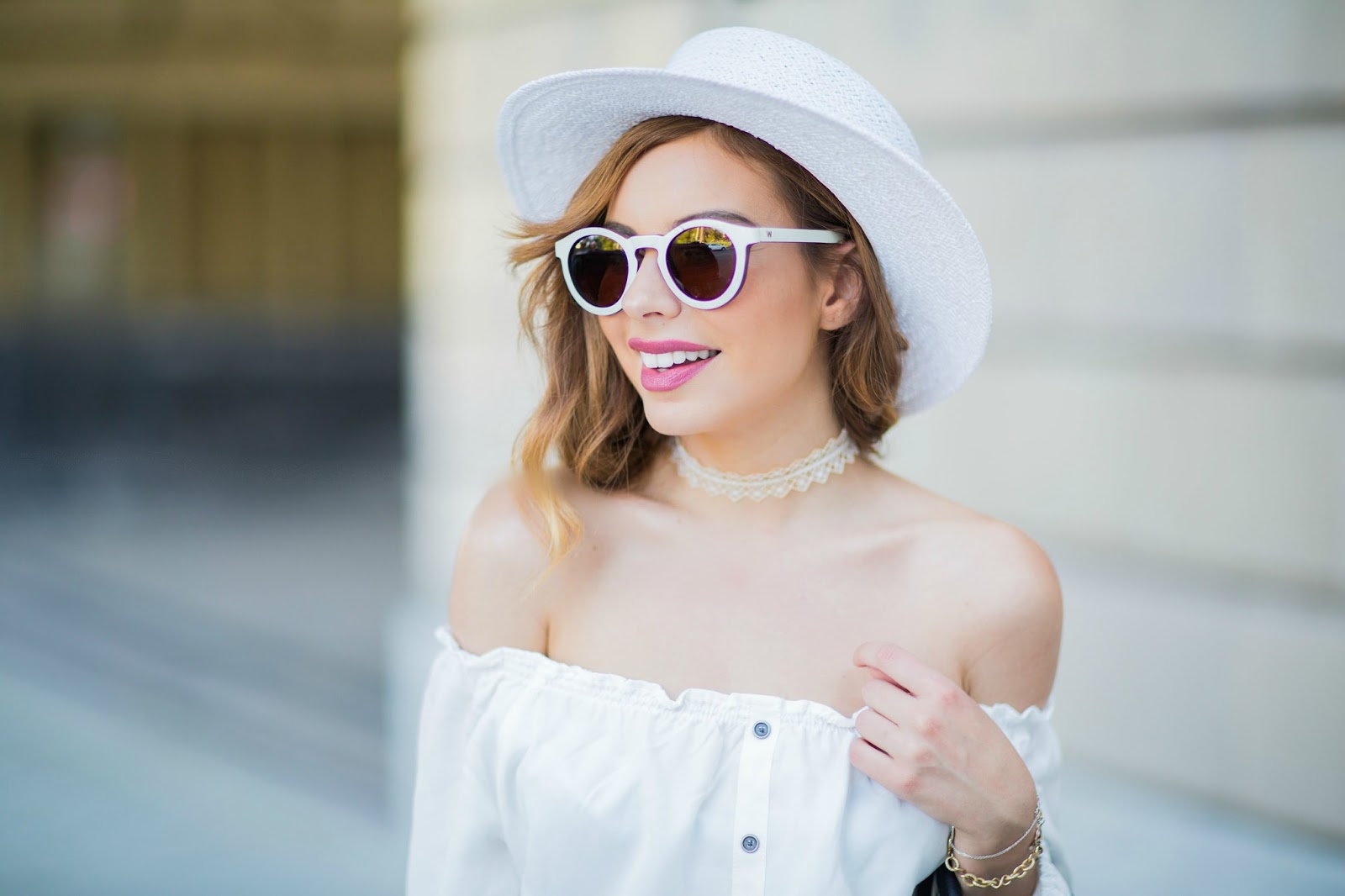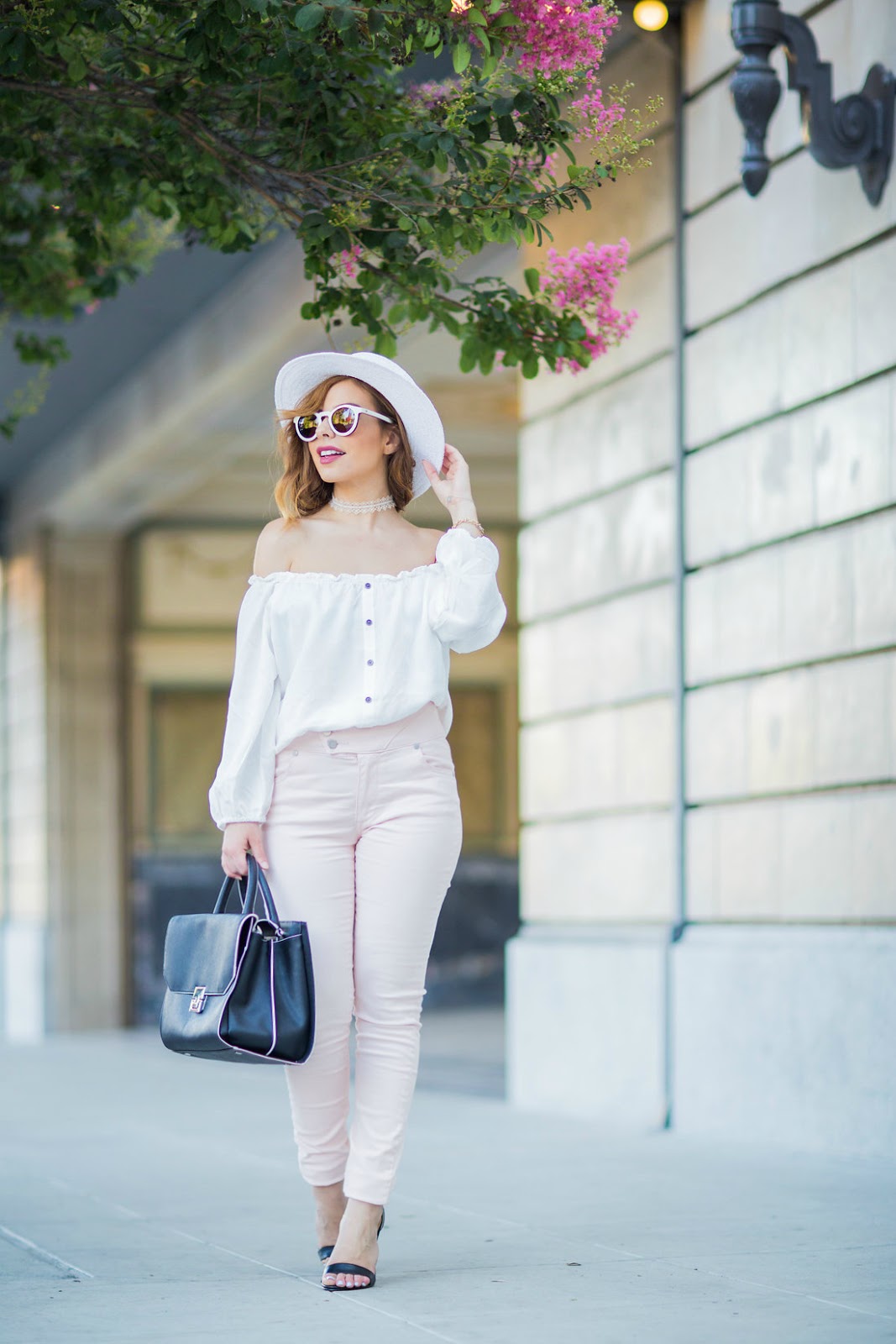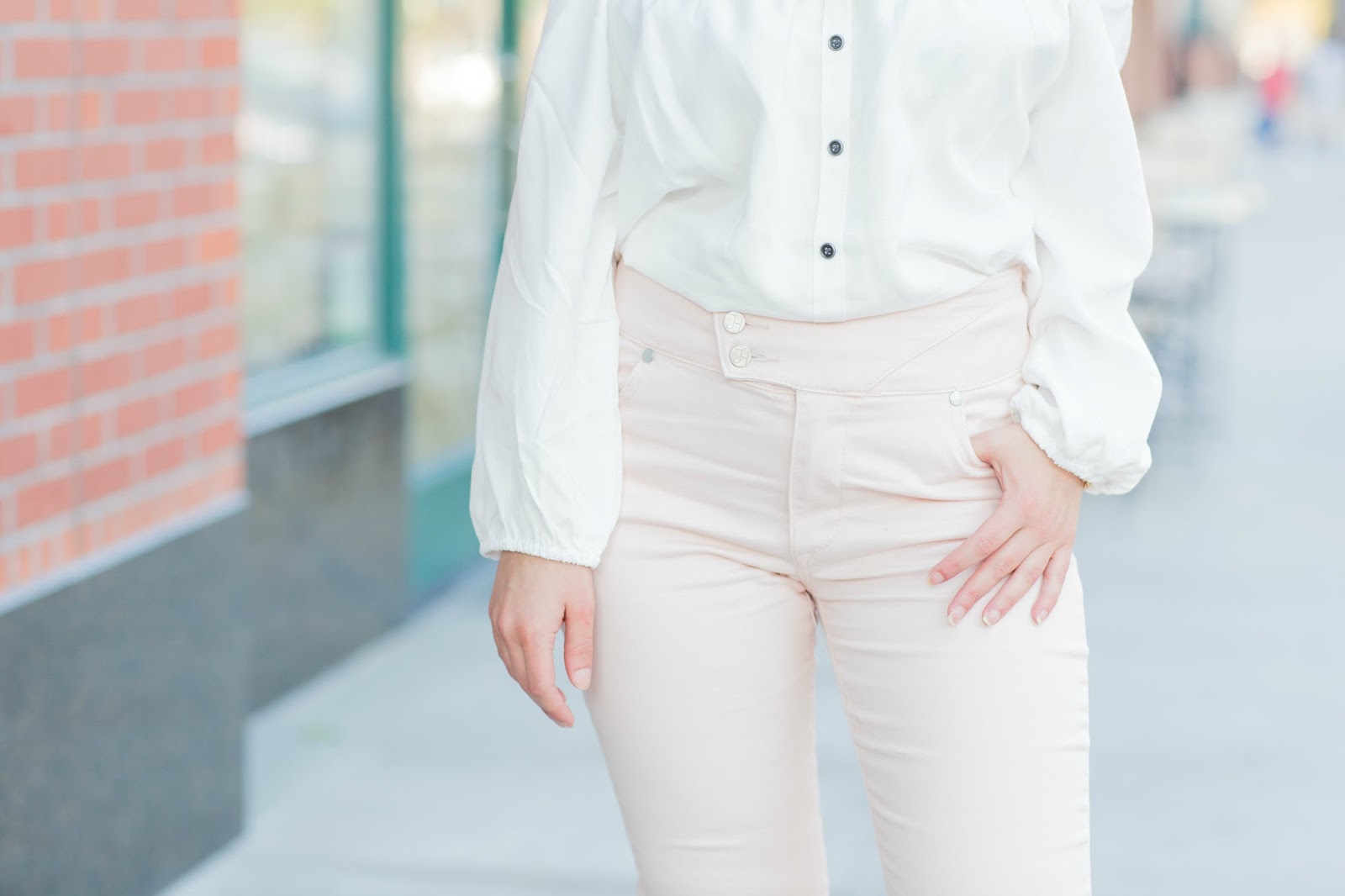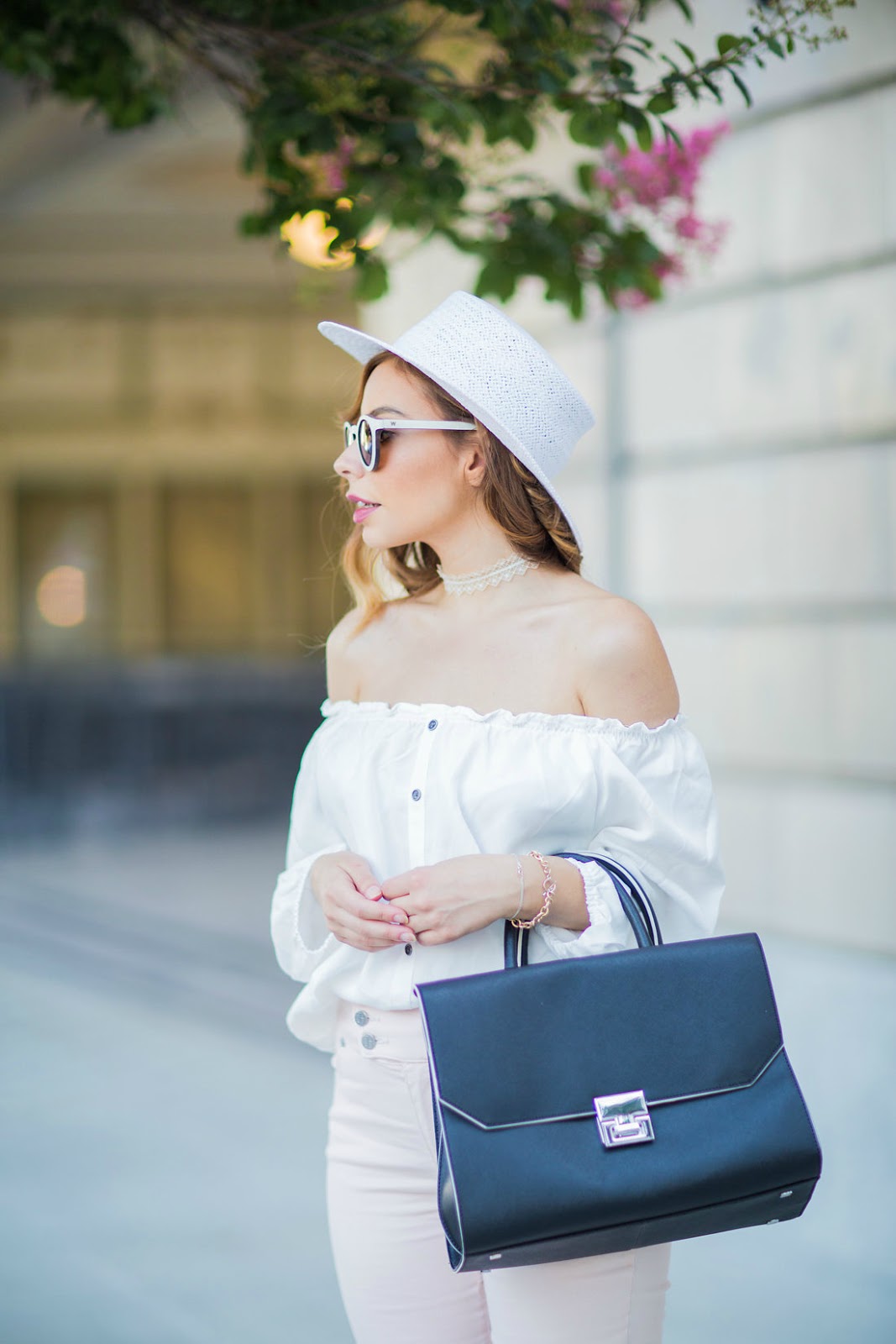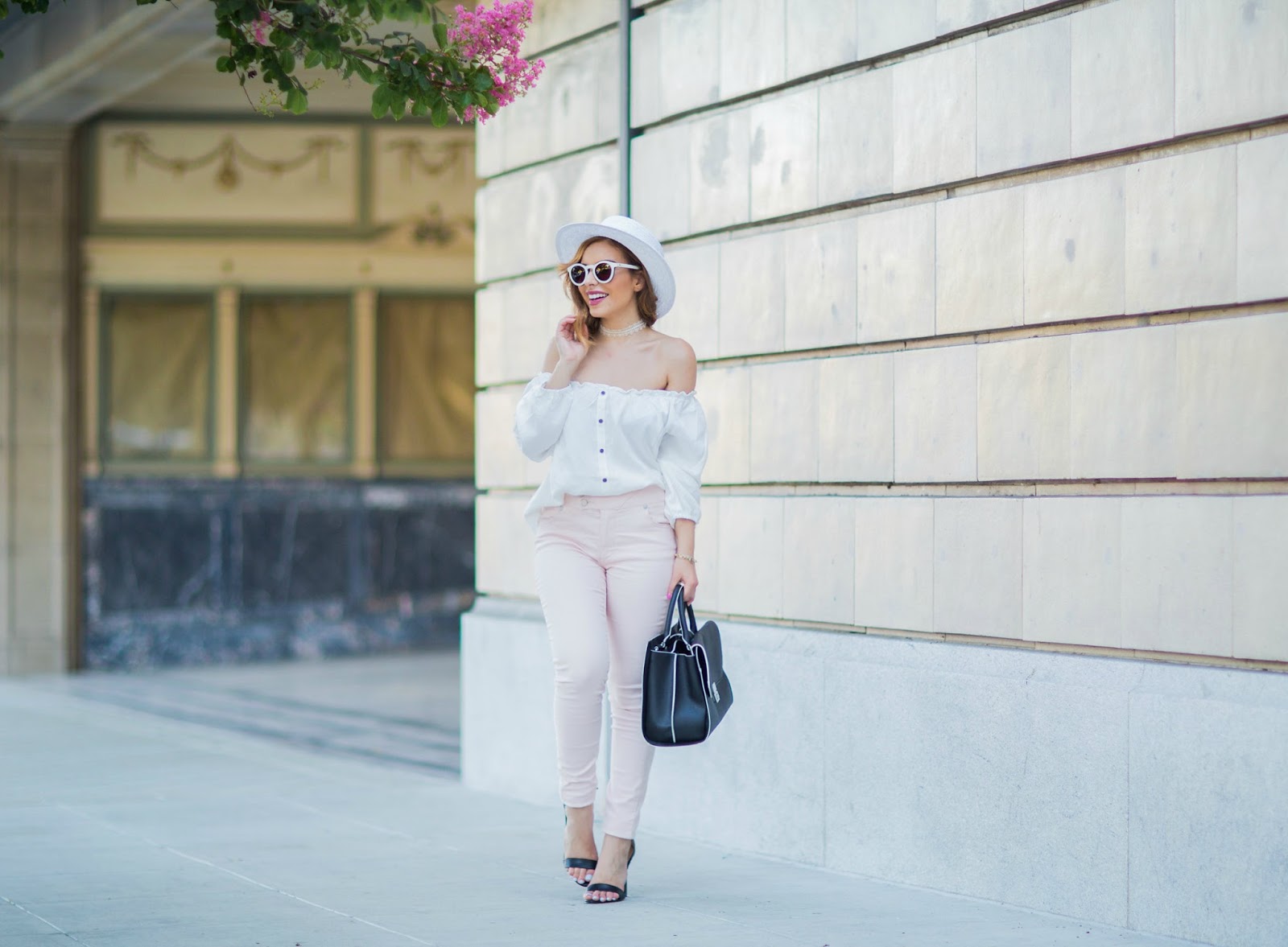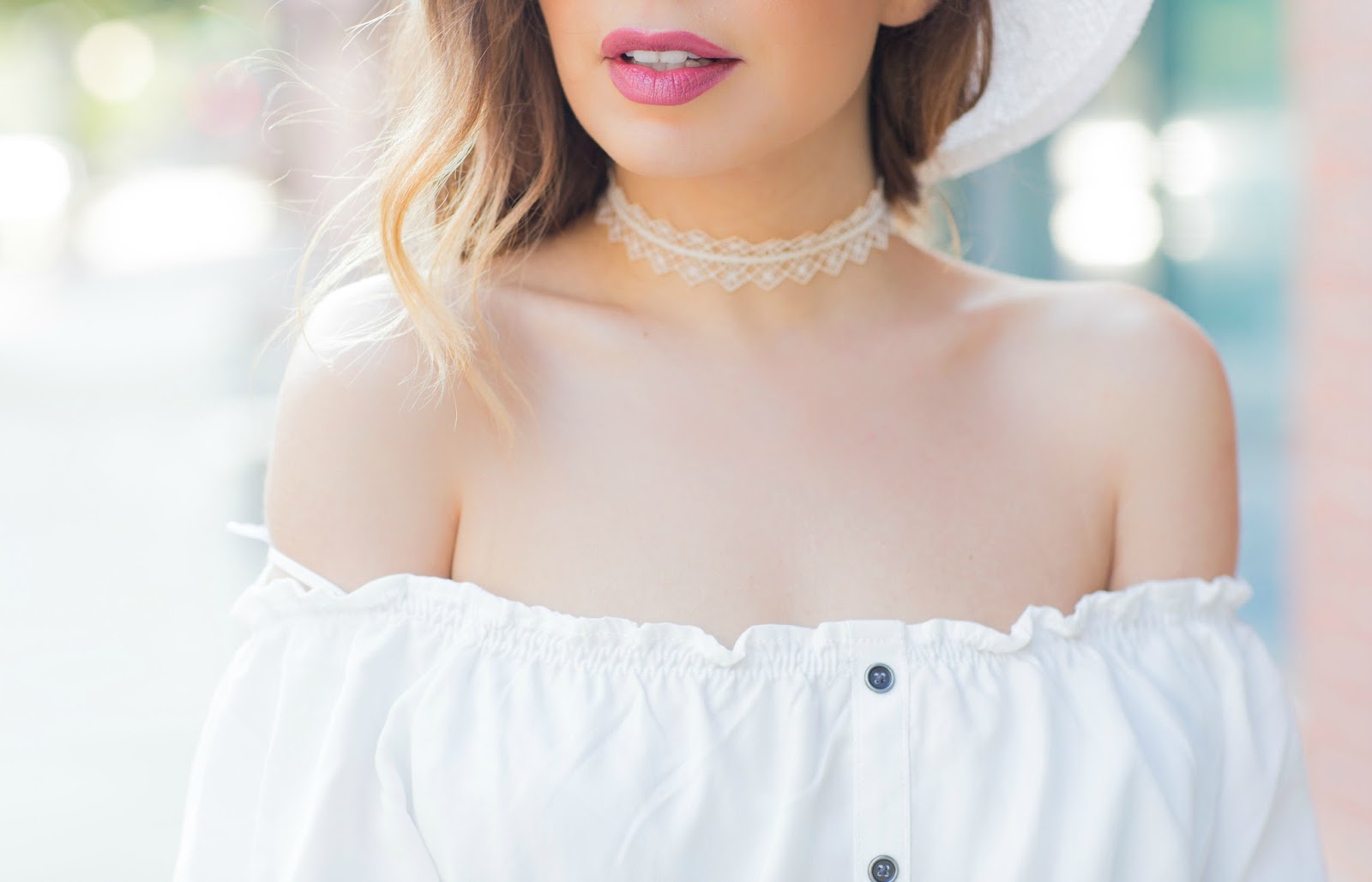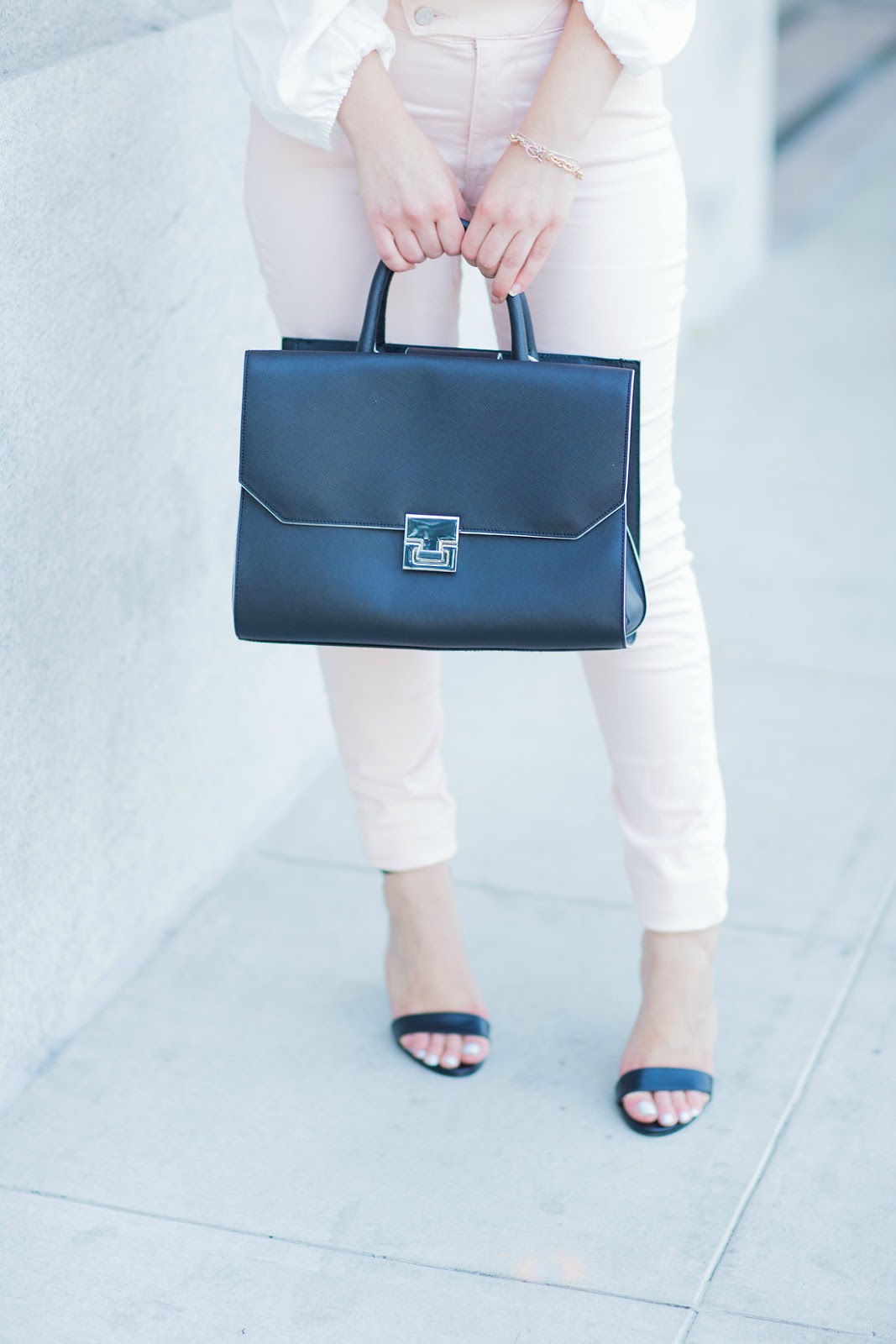 Denim is a way of life. It is an item that is worn by (almost) everyone regardless of age, race, color, size…denim is universal and one of my favorite things to wear!
Now, I've had a love-hate relationship with denim because an ill-fitting shape or the wrong wash can make you feel insecure. It can highlight the wrong parts of your body and let's be honest it can be super uncomfortable to wear at times! But, the right wash, a beautiful fit and the softest denim can make you feel invincible.
It's no secret that I am slightly obsessed with the color pink (as of late) so when my eyes fell on these light pink pants by New York & Company from the Jennifer Hudson Soho collection…I knew they had to be mine. I only hoped as I grabbed them and dashed to the fitting room that they would fit and flatter my shape! As I pulled them up I couldn't help but think of how soft and sketchy they were. The high-waist inseam instantly elongated my legs making me feel like the tallest girl in the room. I was hooked…so hooked in fact that I purchased this white version, this dark spice color and this fun embroidered style.
I channeled a slightly Parisian City Girl vibe with a Soho Jeans white blouse that had black button details down the front and a classic white boater hat.
Ladies, I would not steer you wrong in any way, be sure to check out the NY&Company Jennifer Hudson Soho Collection….you'll thank me later!
xo
ejc
This post is sponsored by Shopping Links