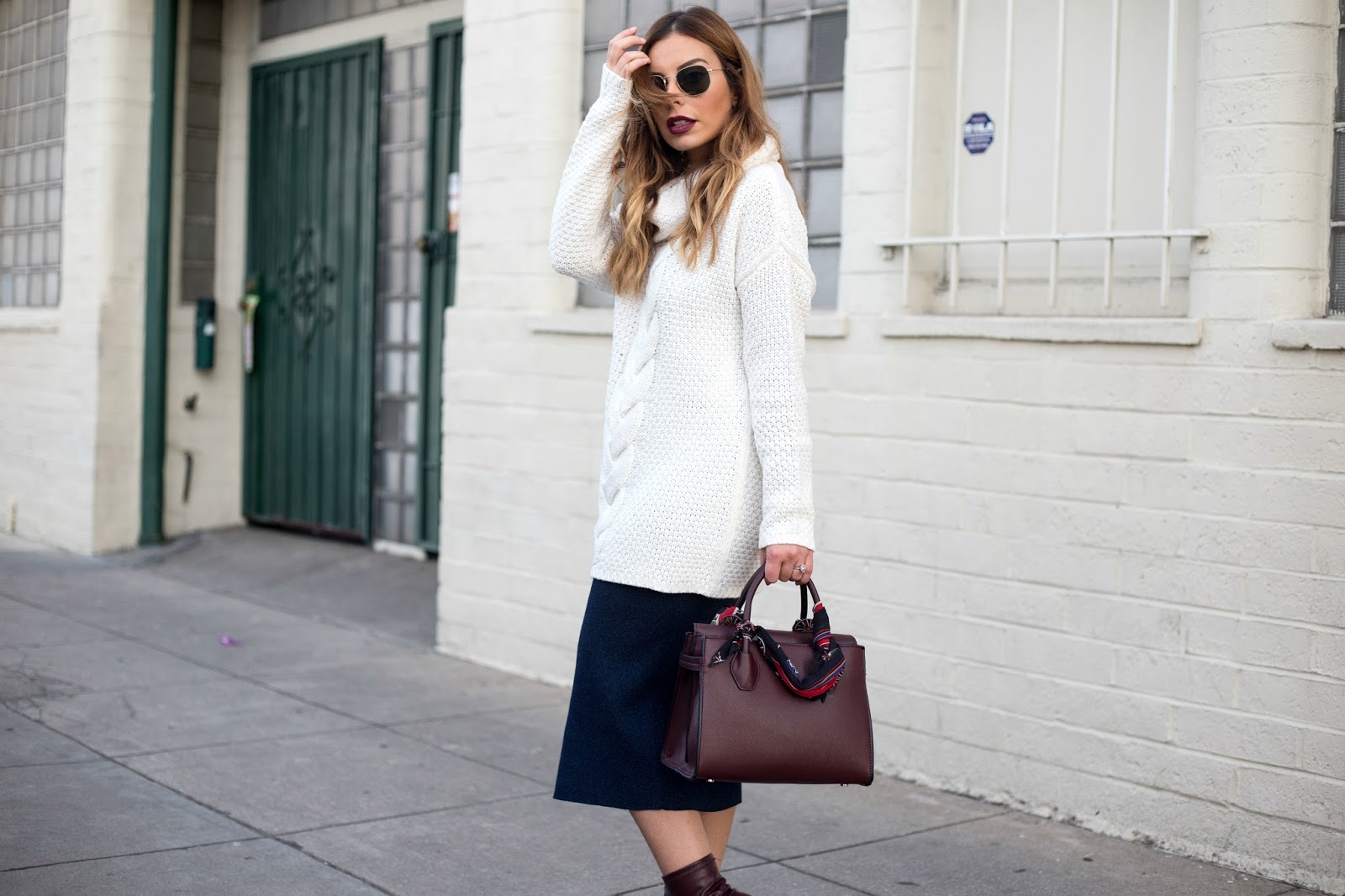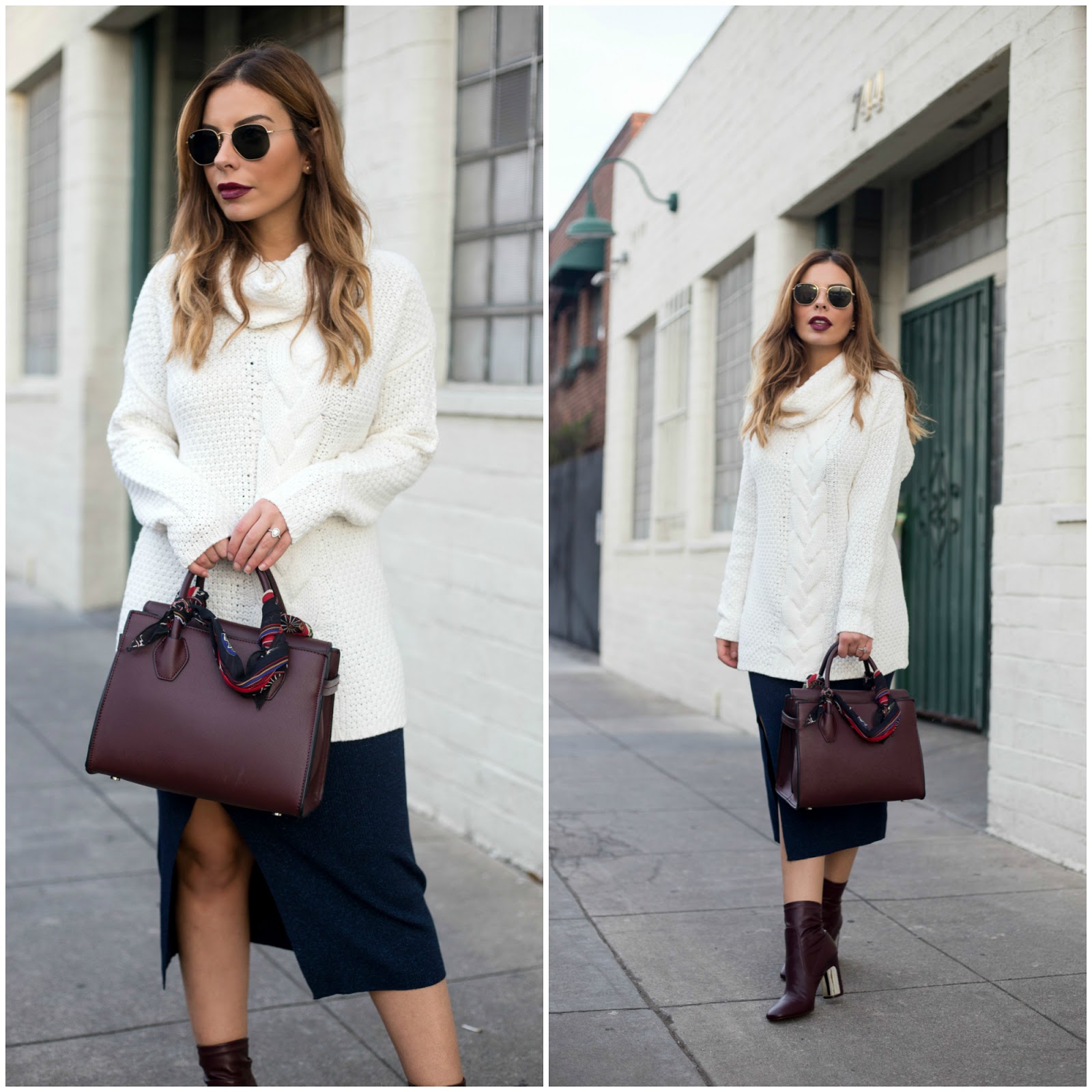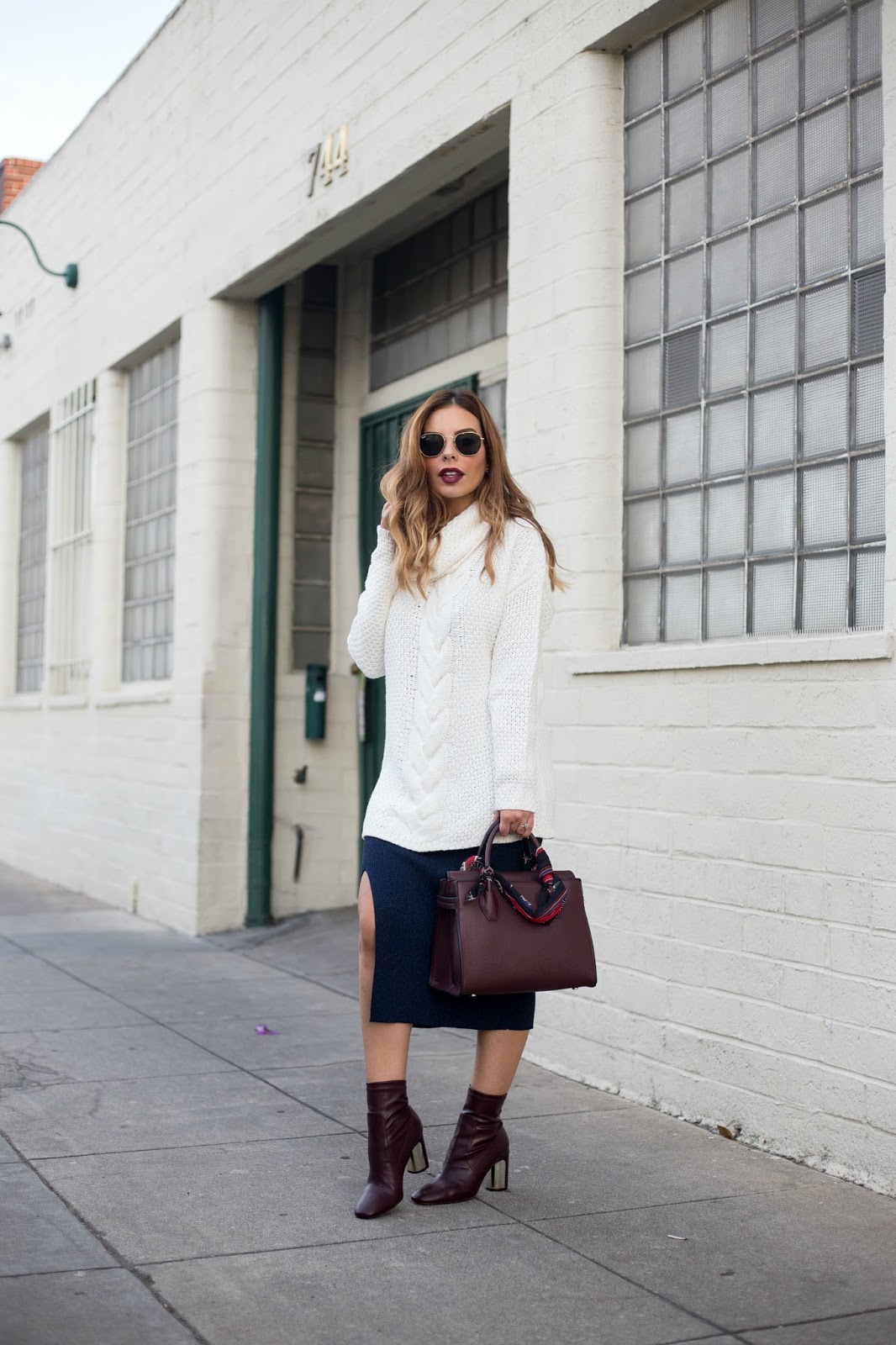 Pencil skirts have always held a soft in my heart. They remind me of my Grandmother who was a firm believer that ladies should always wear pencil skirts, she literally had every color under the sun. Anytime I wear a pencil skirt I think of her and smile.
Over the years I've accumulated my fair share of pencil skirts–everything from plaid prints, to feminine lace and of course classics in black, grey and navy. But this season, I am loving one particular style: shimmery knits also known as lurex.
What I love about lurex is the ability to wear it day-to-night, a definite fashion perk during the busy holiday season. I purchased this navy Zaira skirt from the new Eva Mendes collection with New York & Company and love everything about it: the fit, the comfort and of course the slit detail.
For this post I wanted to share a daytime look that is equally cozy as it is chic. I layered an Eva Mendes Cable Knit sweater over my pencil skirt to cancel out the "sexy" factor that is usually associated with pencil skirts. I then incorporated pops of oxblood with my boots and bag creating a patriotic Fall palette.
And guess what? This Eva Mendes skirt and sweater are both on sale at NY & Company!
xo
ejc
This post is sponsored by New York & Company via Shopping Links.