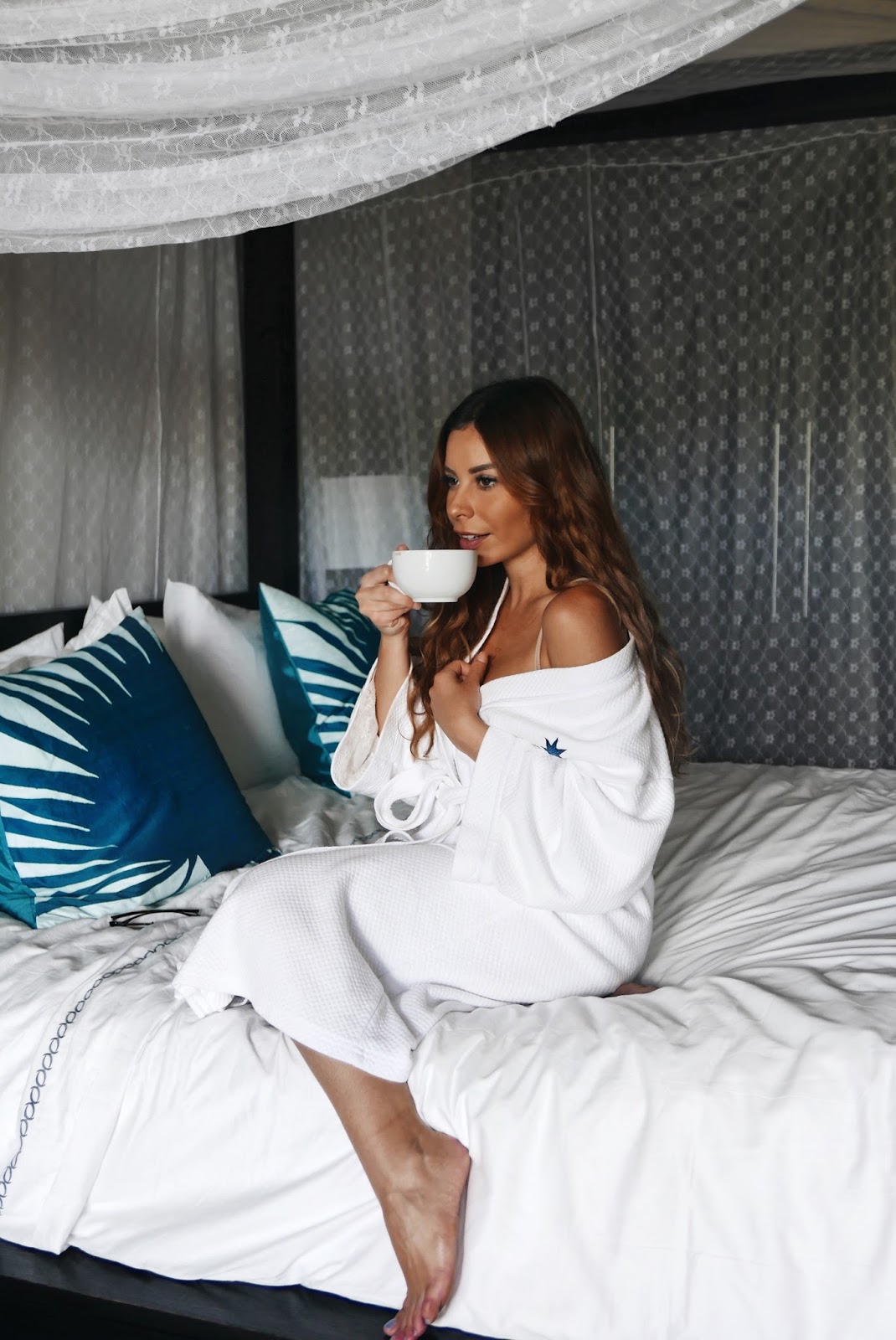 Last week I had the opportunity of joining Supercharge Agency on another one of their fabulous trips! Remember the epic-ness that was Nicaragua? I mean how could I say no? This time we headed to Saint Lucia for a week of adventure, relaxation and fun. I had never been to the Caribbean let alone Saint Lucia so the excitement was real. I was equally as pleased to travel with my girl gang from the prior trip Sunita and Rachel plus two new additions Francis Lola and Eugenie of Feral Creature. Let's just say it was a super fun bunch!
We stayed at the phenomenal Capella Marigot Bay Resort  and from my Insta Stories + Photos I'm sure you knew I felt like an absolute princess. The service was remarkable, the rooms unlike any I had ever seen. Sunita and I shared a room that was larger than most apartments! Our beds were turned down every night and the kitchen restocked with water and coffee (which I made every single morning, maybe two or three times a day).
During the day we had coconuts and sushi by the pool or coffee and fresh fruit in the quaint cafe next door. My favorite of the amenities was the luxurious spa treatment we received at the Auriga Spa. Total relaxation came over my body when I was wrapped in a grey lava like substance…pain points seemed to melt away.
There were also a few days of adventure, we sailed to Sugar Beach and drove down to take a dip in Toraille Waterfall.
Saint Lucia was a dream and I can't wait to head back to Capella Marigot Bay Resort with Emin one day!
xo
ejc