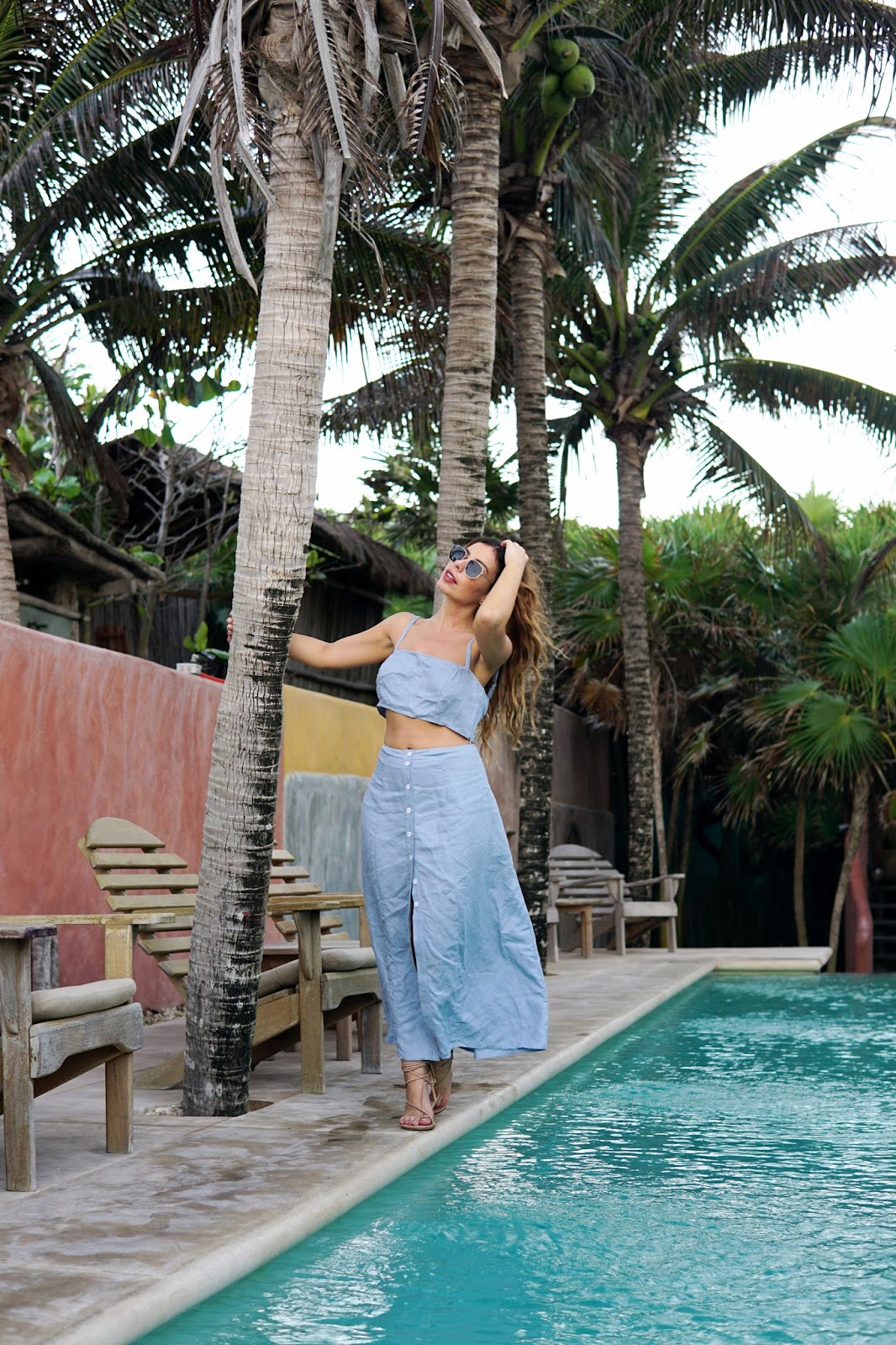 I couldn't just post one Tulum entry and be done with it! Mainly because our Tulum trip was split between two hotels and two entirely different locations. While Howlita was nestled in the city streets of Tulum, our second hotel Zamas overlooked the bright blue-green sea!
I loved the colorful walls, the abundance of coconuts (and coconut trees) and the warm white sand. Jenna and I shared a spacious, gorgeous suite and our bed was always turned down when we got in late at night. The people at Zamas were absolutely wonderful and one of my favorite places to stay by far!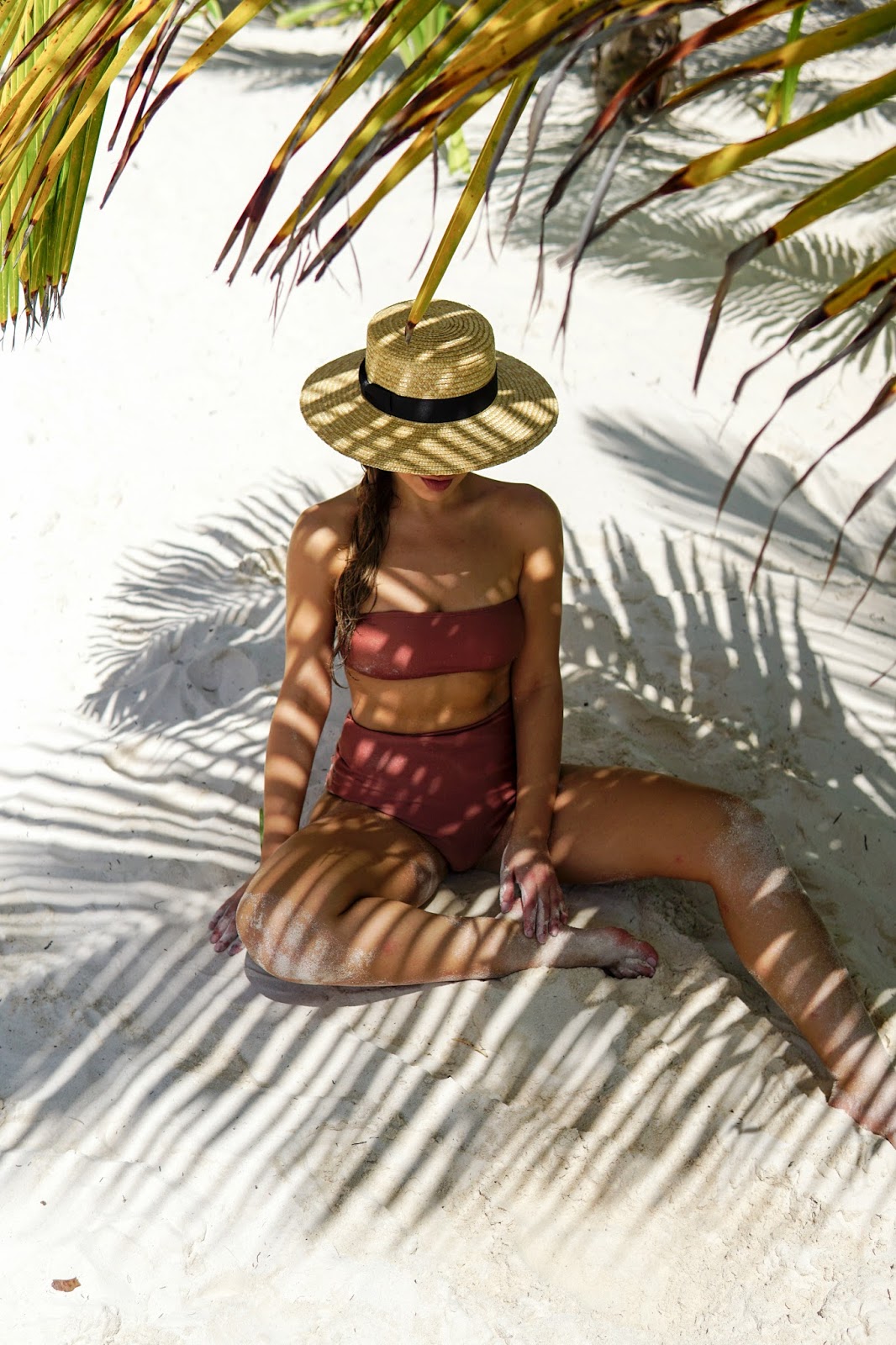 We spent the last few days under the warm, bright sun and the "art of slow living" mantra was in full effect! We hotel hopped up and down the Caribbean coast eating some of the best food we have ever had!
When you're in Tulum, Beach side, you must check out the following!
Restaurare Tulum – Amazing vegan food, deep within the jungle! Oh and the best Mexican iced coffee ever.
Raw Love – For your Acai Bowl and Smoothie fix right by the water.
Hartwood – Hartwood is the best restaurant in Tulum and if you happen to grab a reservation consider yourself the luckiest in town! The folks at Zamas and Howlita made it happen for us…all I can say is…it was worth it!
Arca – The setting sexy, the food intricate, the drinks delicious. A great dinner spot for two.
Nomade – Fish tacos in a Moroccan style setting, think pillows and seats low to the ground!
Coffee Beans – The cutest little coffee shop in a pink bungalow! Their chai latte is phenomenal.
You can see more of these mentions in my video below!
There is still 5 days left to enter the epic GIVEAWAY to win a 6 Night Stay in Tulum, Mexico. Simply follow the directions below.
To Enter:
-Follow @Stilettobeatss, @HowlitaTulum, @ZamasHotel on Instagram
-Tag 2 friends on @stilettobeatss Instagram posts promoting the giveaway
-For Extra Entries, leave a comment below telling me why you want to win this trip
Subject to availability, black out dates may apply. The trip is valid May 1st  – December 15th 2017. One entry per contestant.


Be sure to check out my Travel Diary video, a big thanks to Howlita Tulum and Zamas Hotel for the hospitality and for providing the best experience in this wonderful place.