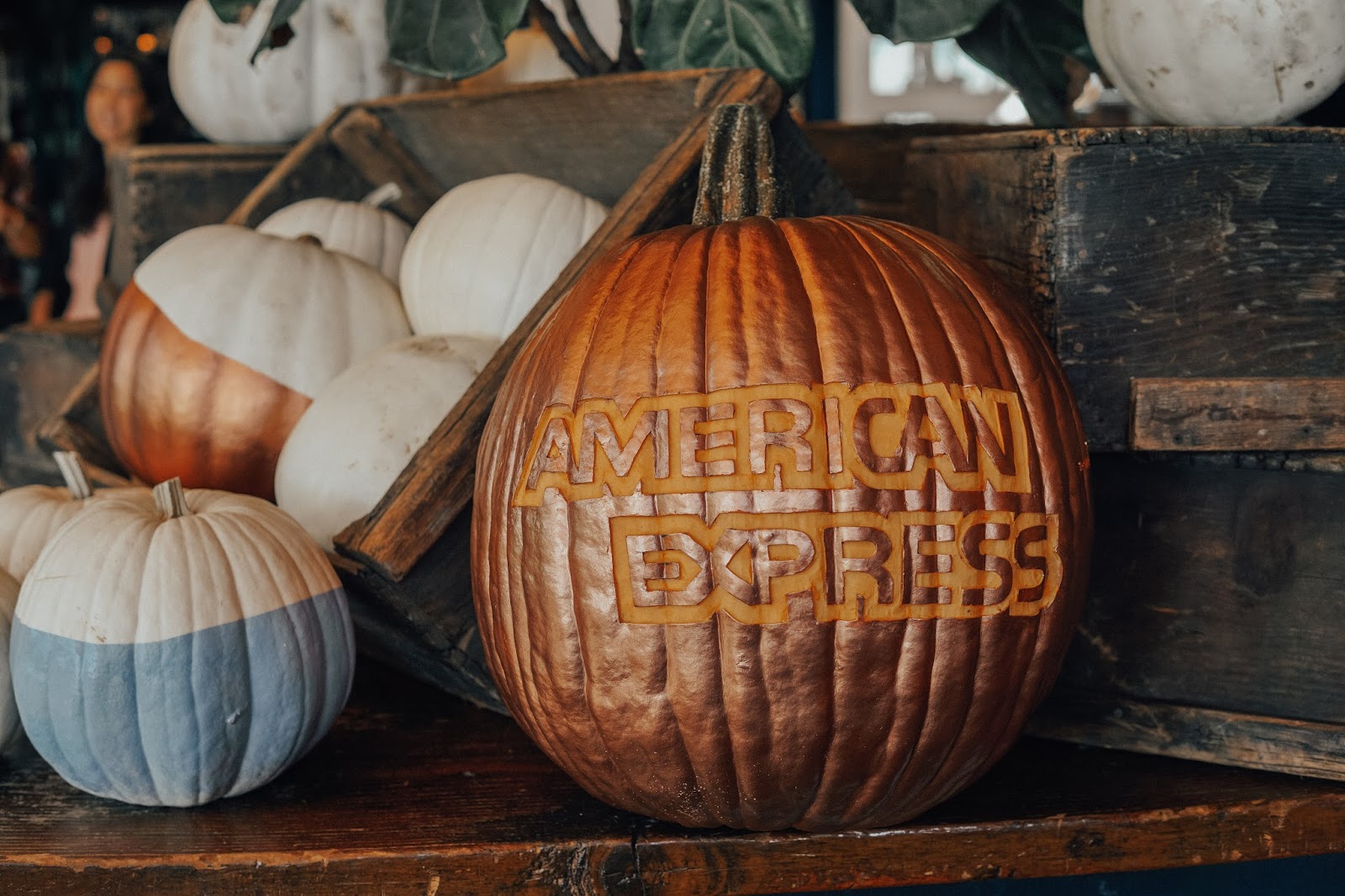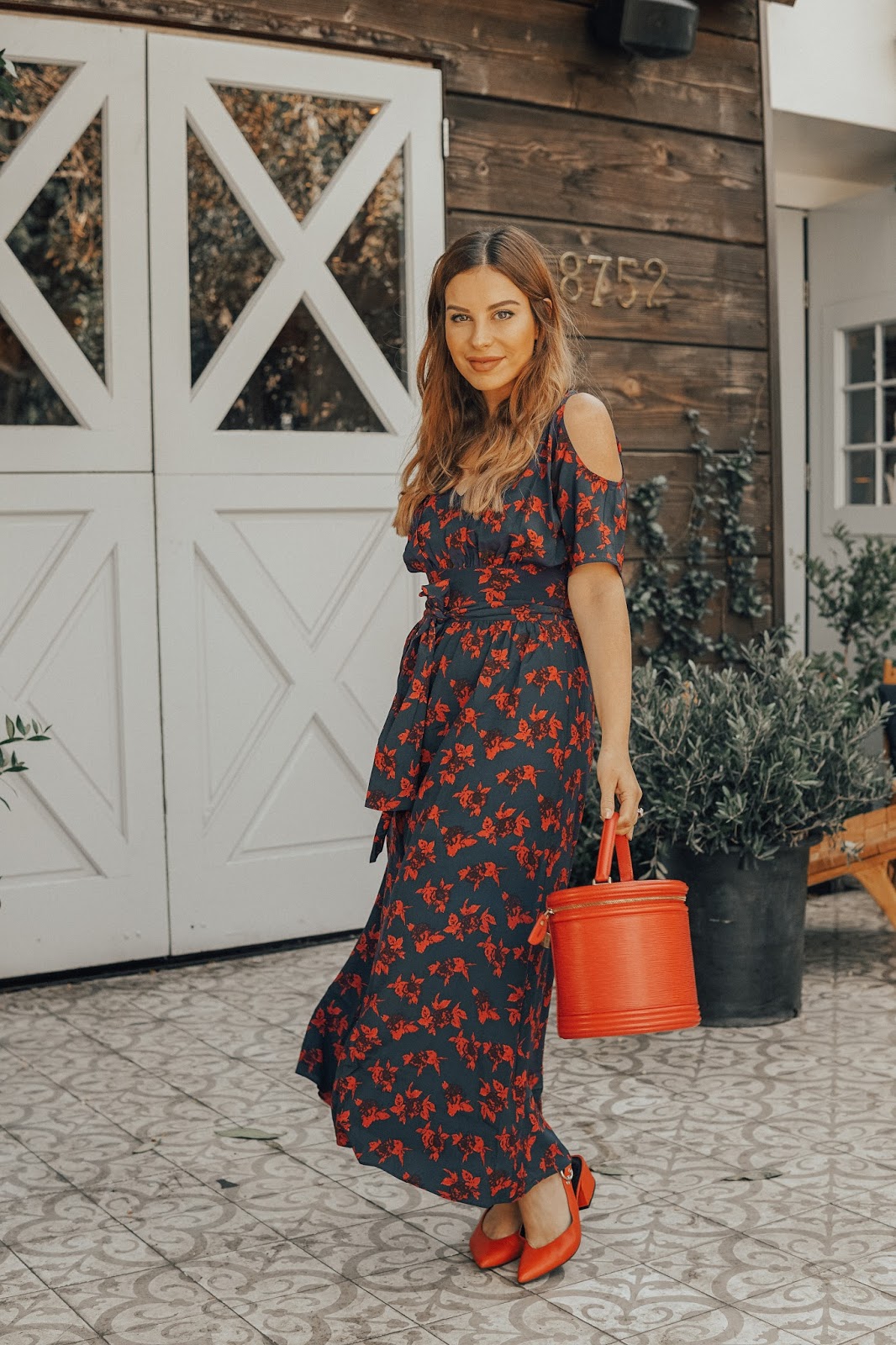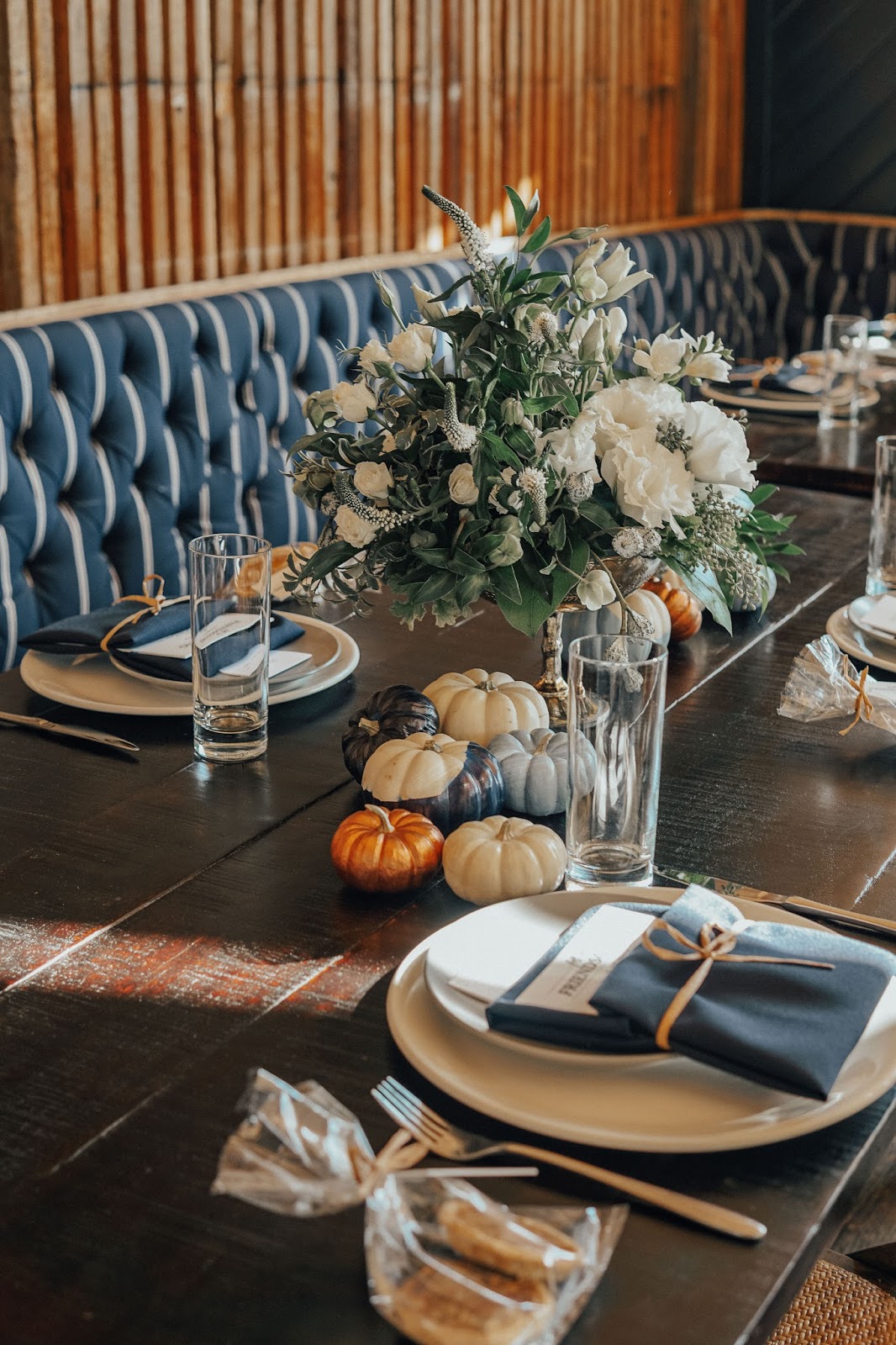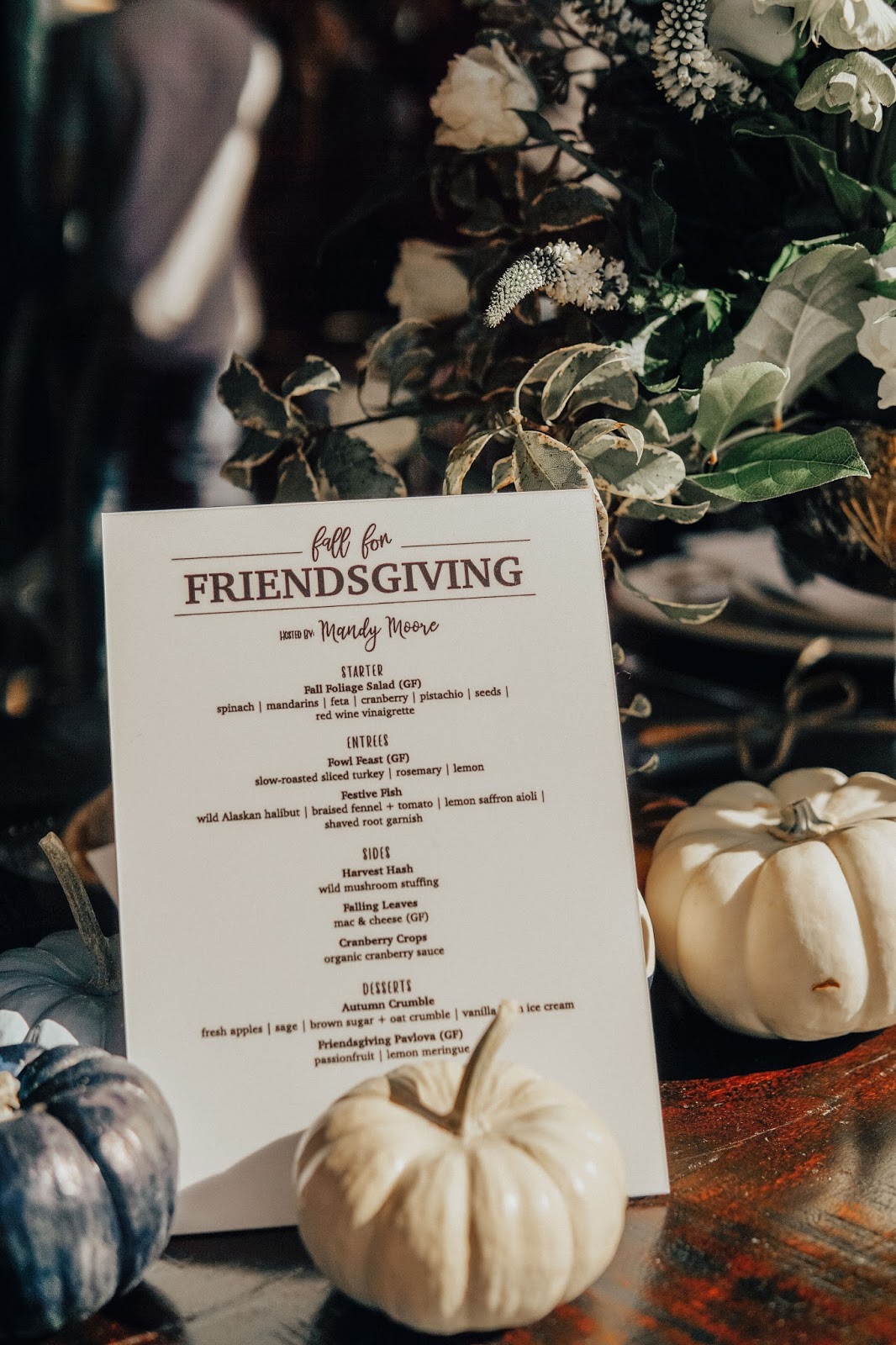 If you follow me on Instagram Stories you might know that last week I had the incredible opportunity to attend a "Fall for Friendsgiving" lunch hosted by Mandy Moore and the Blue Cash Everyday Card from American Express. In addition to being a huge Mandy Moore "This Is Us" fan, I was super excited to get my grub on and learn some easy Friendsgiving recipe and décor hacks.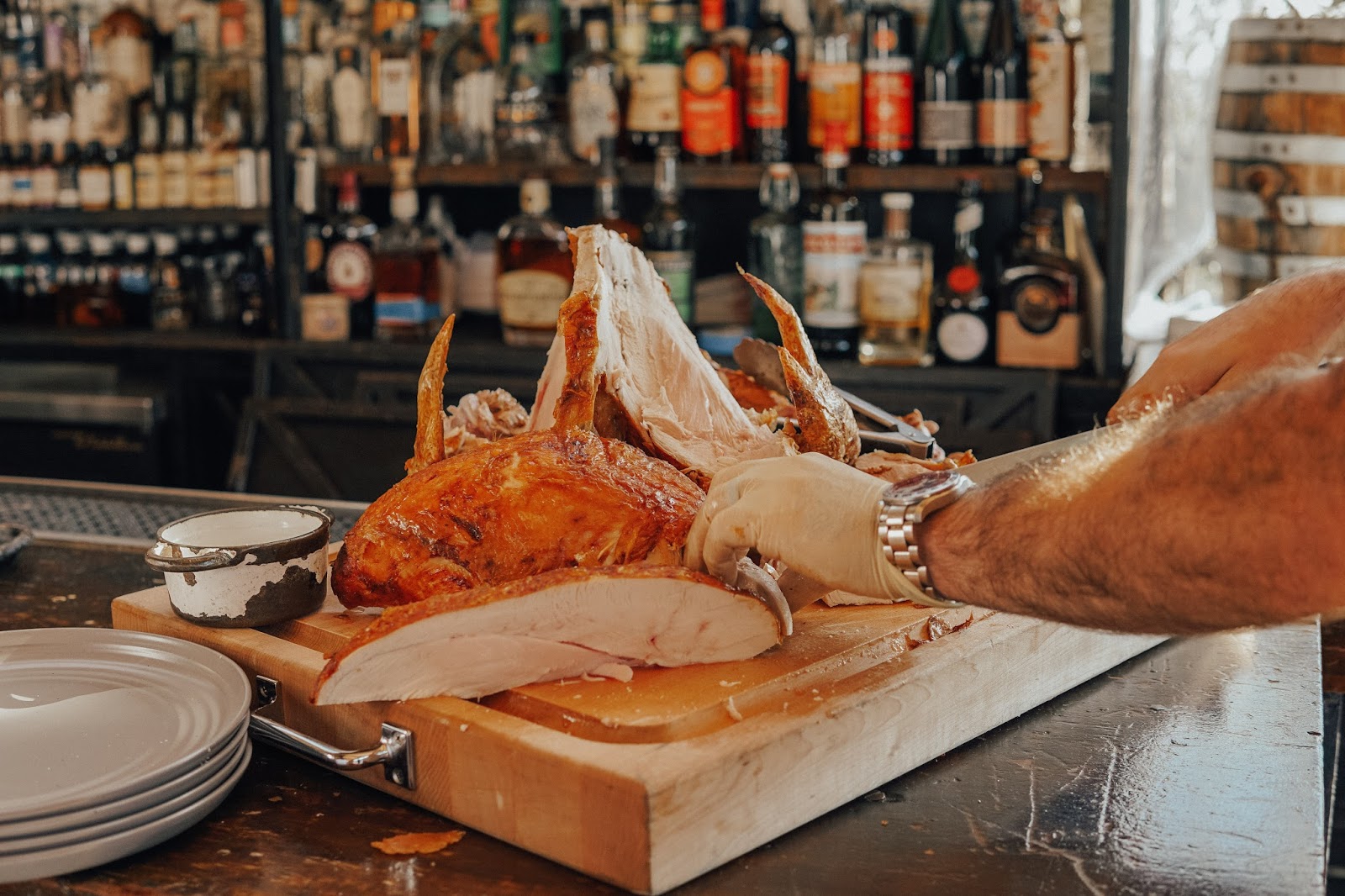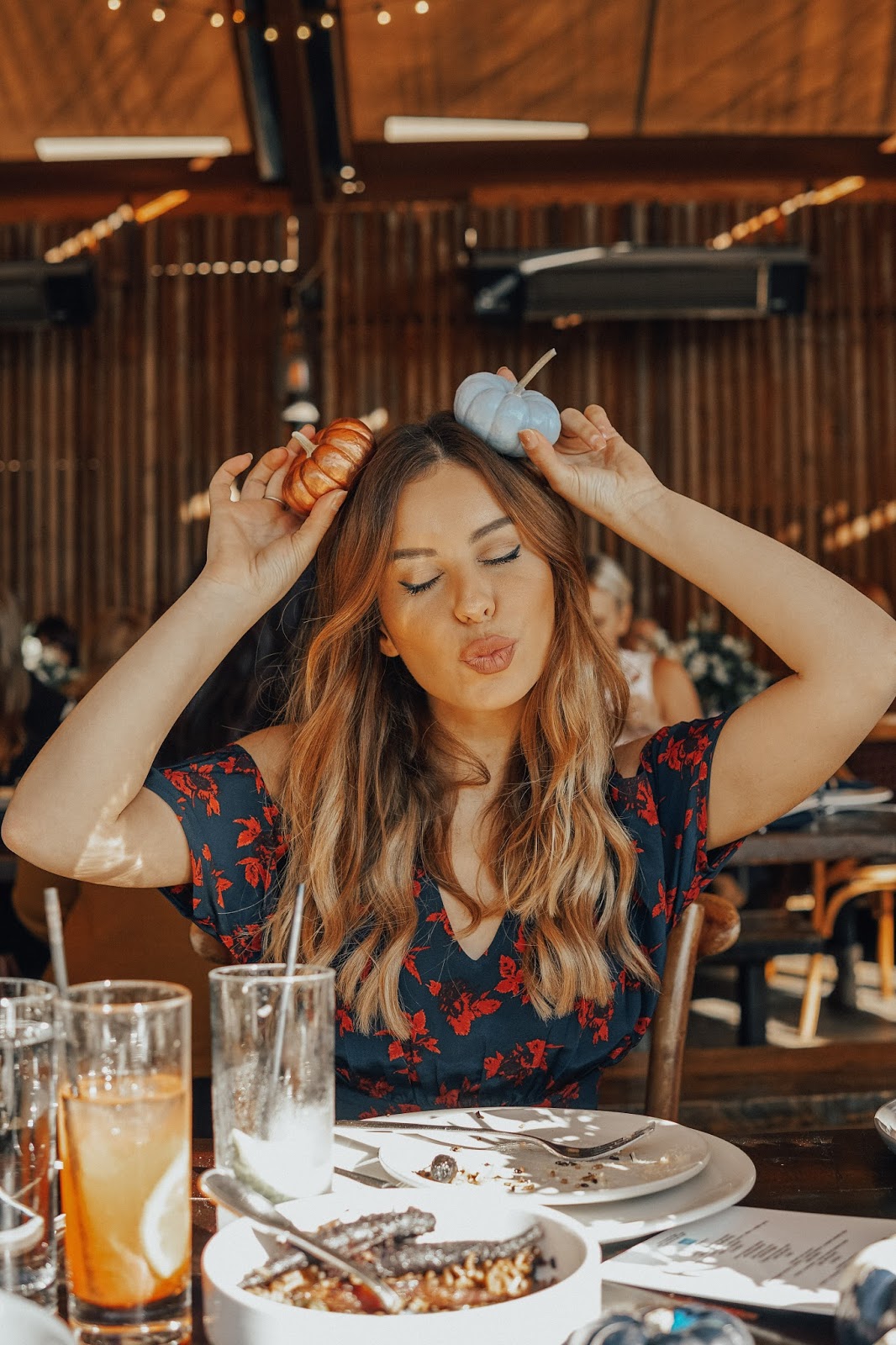 The event took place at The Eveleigh Restaurant in West Hollywood and let me just say, it was a beautiful set up! I was particularly fond of the DIY Painted Pumpkins in pretty metallics and blues.  Plus, the mac and cheese was one of the best I've ever tasted…I wish I could have eaten the whole thing! The Blue Cash Everyday Card comes in super handy during this festive holiday season–I can buy the food and décor featured at the lunch and earn 3% cash back at my local US Supermarket!
I left with a goodie bag complete with a mini pumpkin pie and pecan pie, and let me just say they satisfied all my sweet tooth cravings, and then some! I'm excited to try Mandy's favorite recipe for Paleo Pumpkin Pie — I've shared it with you below. Be sure to check out more recipe and décor hacks to for hosting an epic Friendsgiving at americanexpress.com/Friendsgiving.
Mandy Moore's Favorite 
Paleo Pumpkin Pie
 (from one of her favorite bloggers, Sweet Laurel)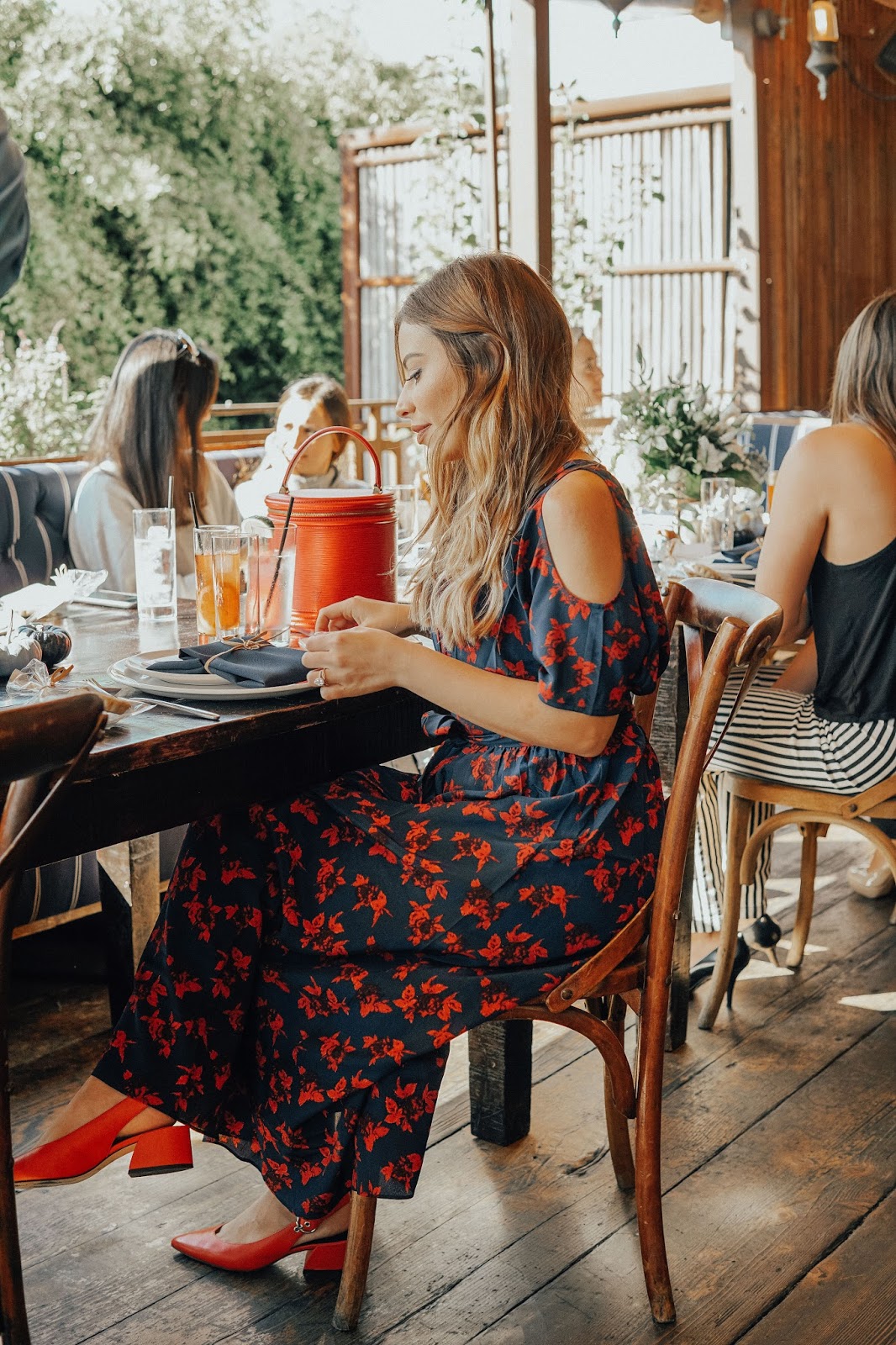 xo
Emily Jenny