My love affair with vintage started when I was a 20-something girl in awe of all things fashion. I remember obsessing over my Survey of Historic Costume textbook…flipping the pages from crinoline caged dresses to flirty fringe numbers. This was the start of my love for vintage which still remains today.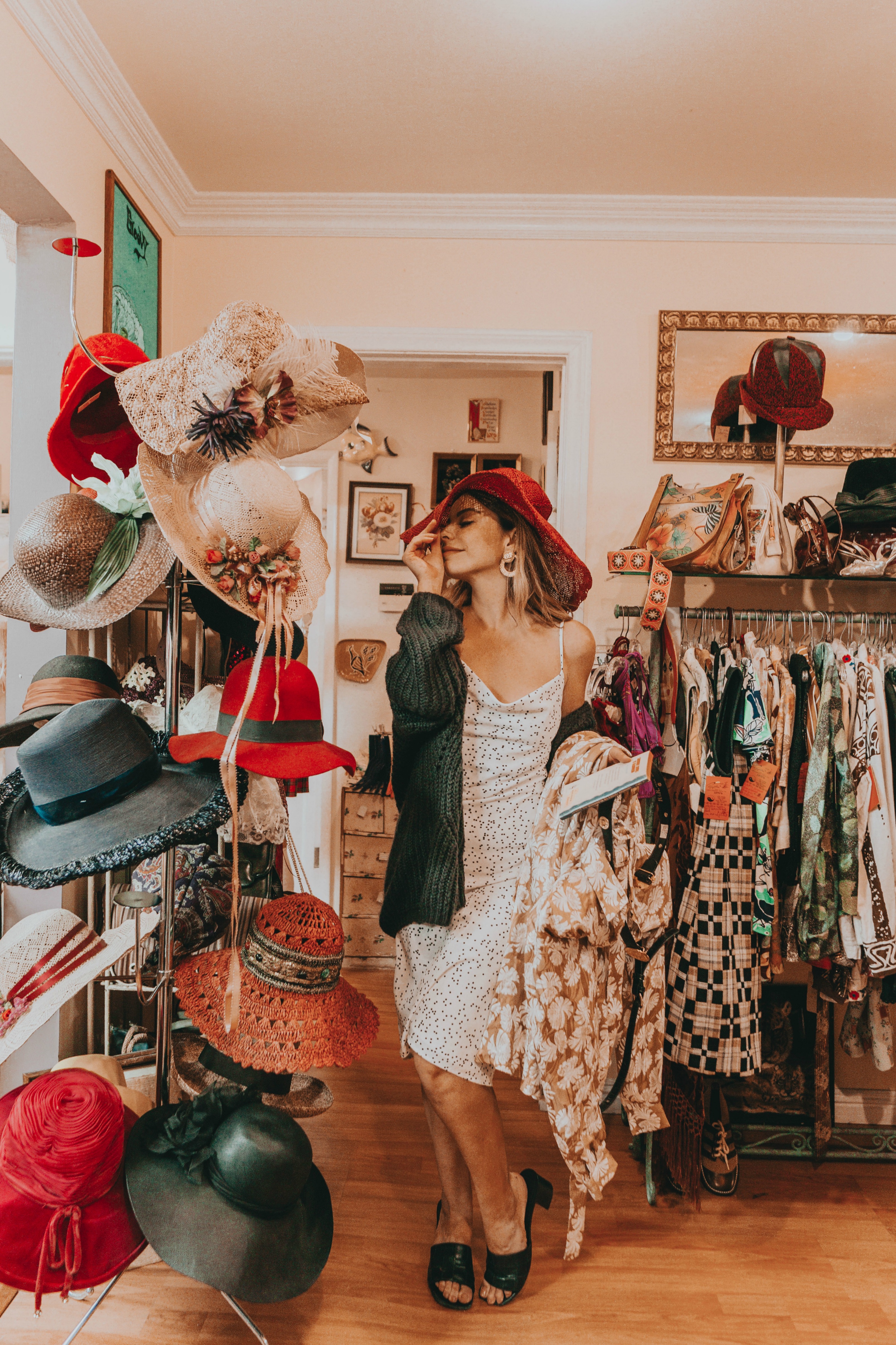 Vintage shopping is my favorite hobby…I love sifting through piles and racks of old things…searching for my next treasure. Shopping vintage takes practice…trust me. I've purchased my fair share of junk but the special pieces still remain in my closet and they are seriously my most treasured things. They mean more to me than any new, mass produced item could.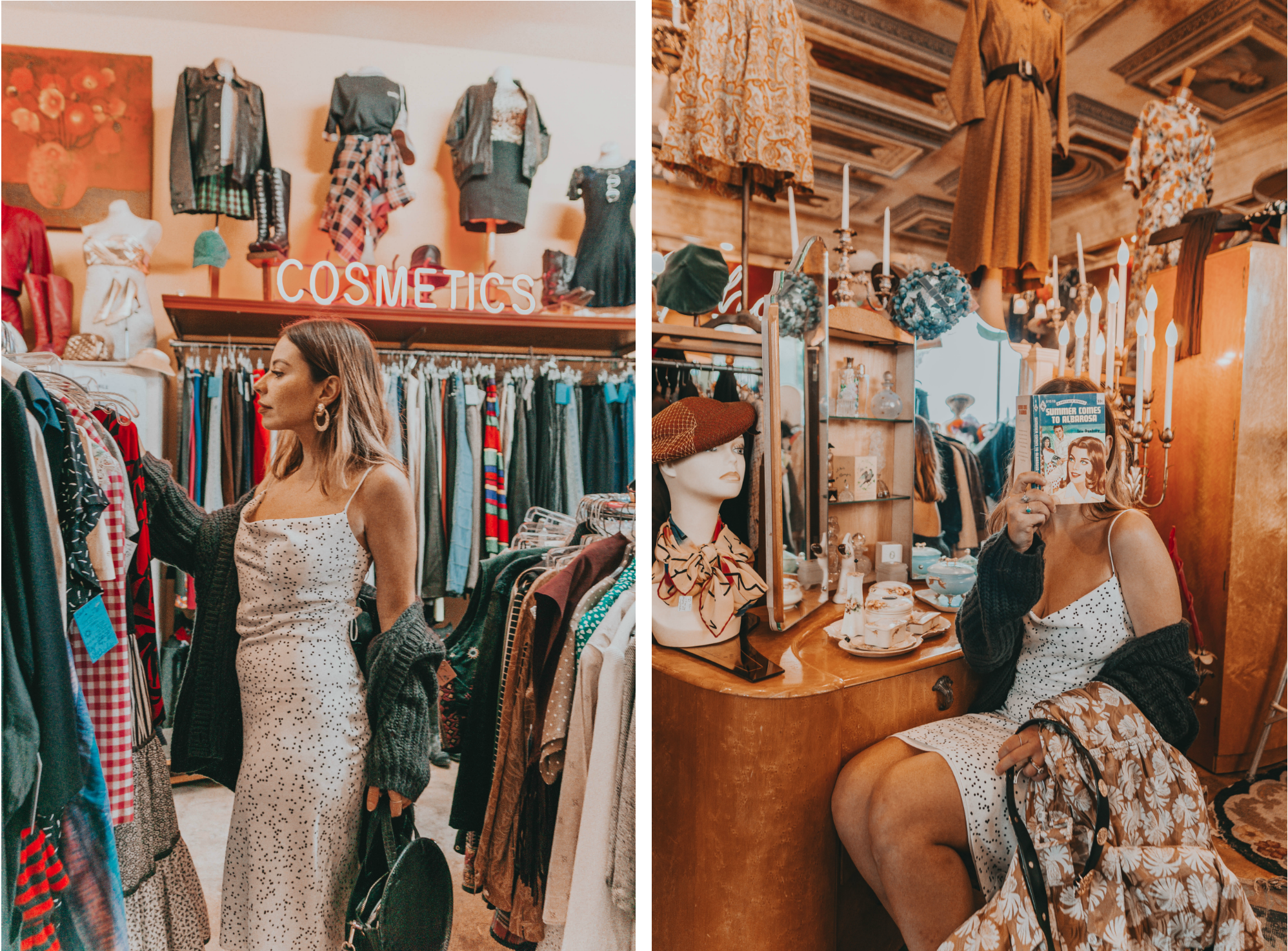 I always get asked how I find amazing vintage items and I thought I would share a few tips to help you start your journey!
Vintage not Thrifted – I first want to start off by saying that there is a difference between thrifted and vintage items…but the line is definitely blurred. You can certainly find a killer vintage item at a thrift store but you'll rarely find a thrifted item in a vintage store. The difference between the two comes when you ask yourself the question "Is this a special or cool or unique item?". In thrift stores you will typically find racks of worn clothes that are not that special. They may be poorly made, cheap, etc…in vintage stores you will find highly curated clothes that are picked because they are…special, cool, unique and even trendy!
What's Old is actually In – We are in a beautiful time where everything and anything has made a comeback…from bright scrunchies to the classic Steve Madden flat form sandals. What's old in style is actually IN RIGHT NOW. My greatest tip when heading to a vintage store is to go online and look at your current favorite shops (Forever 21, Zara etc.) and put things in your cart that you want to buy. Then head to the vintage store and look for those types of items. Last year, structured straw and wicker handbags were majorly in. Guess what? 90% of my straw and wicker handbags are vintage!
Items to Look For – Graphic t-shirts, anything denim, jewelry, bags, belts and sunglasses are the best items to buy when shopping vintage. You can easily mix any of these with your everyday clothes for a killer look! You want to avoid looking too costume-y.
Find your Era – A good rule of thumb before heading to a vintage store is to brush up on your eras and figure out which one you like best! Are you a 90's girl or do you love the 70's vibe? Plus, most stores are merchandised eras so it's easier to shop!
Quality Check – Once you have your item picked out do a thorough quality control check…you want your item to look worn in and used (that's the beauty of it!) but you don't want it to be falling apart.
Favorite Places to Shop Vintage:
American Vintage
Playclothes
Rose Bowl Flea Market + Melrose Trading Post
Tradesy
Clothes Heaven
Etsy