Instagram…we love it…we hate it…we simply can't live without it. One of the most coveted things on social media is having a cohesive, aesthetically pleasing feed. I for one LOVE a good feed. I enjoy finding new accounts that exude a certain vibe and have a curated gallery of photos. For me it's an art form in and of itself and if you really appreciate the aesthetic side of Instagram than this post is definitely for you!
After years of cringe worthy, ugly feed moments I've discovered what works for me and I hope it works for you too! Below are five tips on how to create a cohesive Instagram feed. PLUS two FREE posting templates you can download and use, think of it as your Instagram outline!
Content – Content is everything. Your pictures are the first thing people will see. When creating a cohesive feed you need to pinpoint a. your category (fashion, beauty, lifestyle etc.) it can be a combination of a few! b. what content fits into that category. Don't be afraid to get really specific the more targeted the better! Once you figure out a couple of content shots, repeat them over and over again.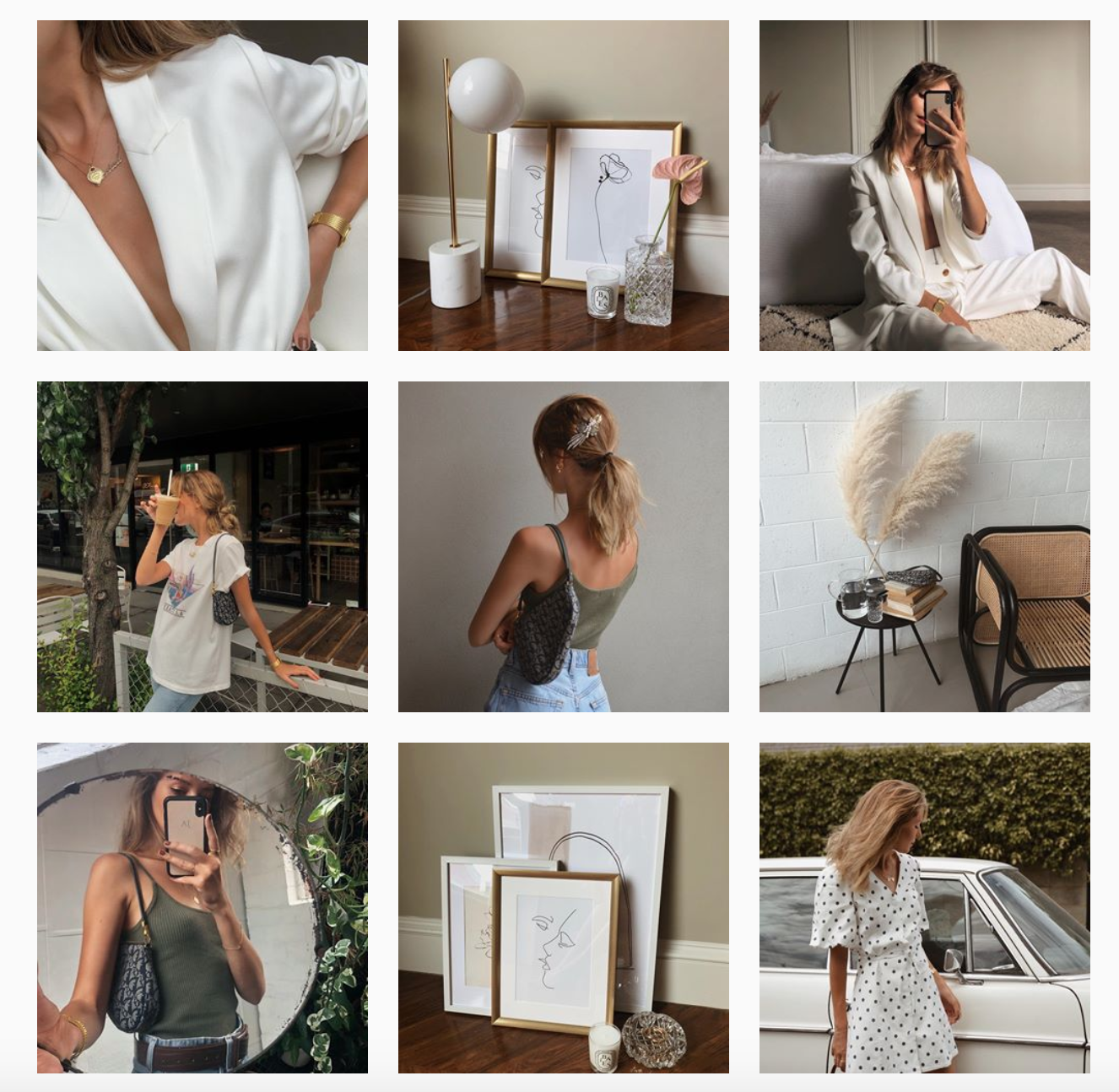 2. Colors – Colors are almost equally as important as content! It's kind of silly but choosing a palette for your feed is essential in keeping it together. Picking colors you naturally wear and are drawn to is the easiest way to create your own personal color way. There are two ways to tackle color. Either you like a lot of it or you stick to a few.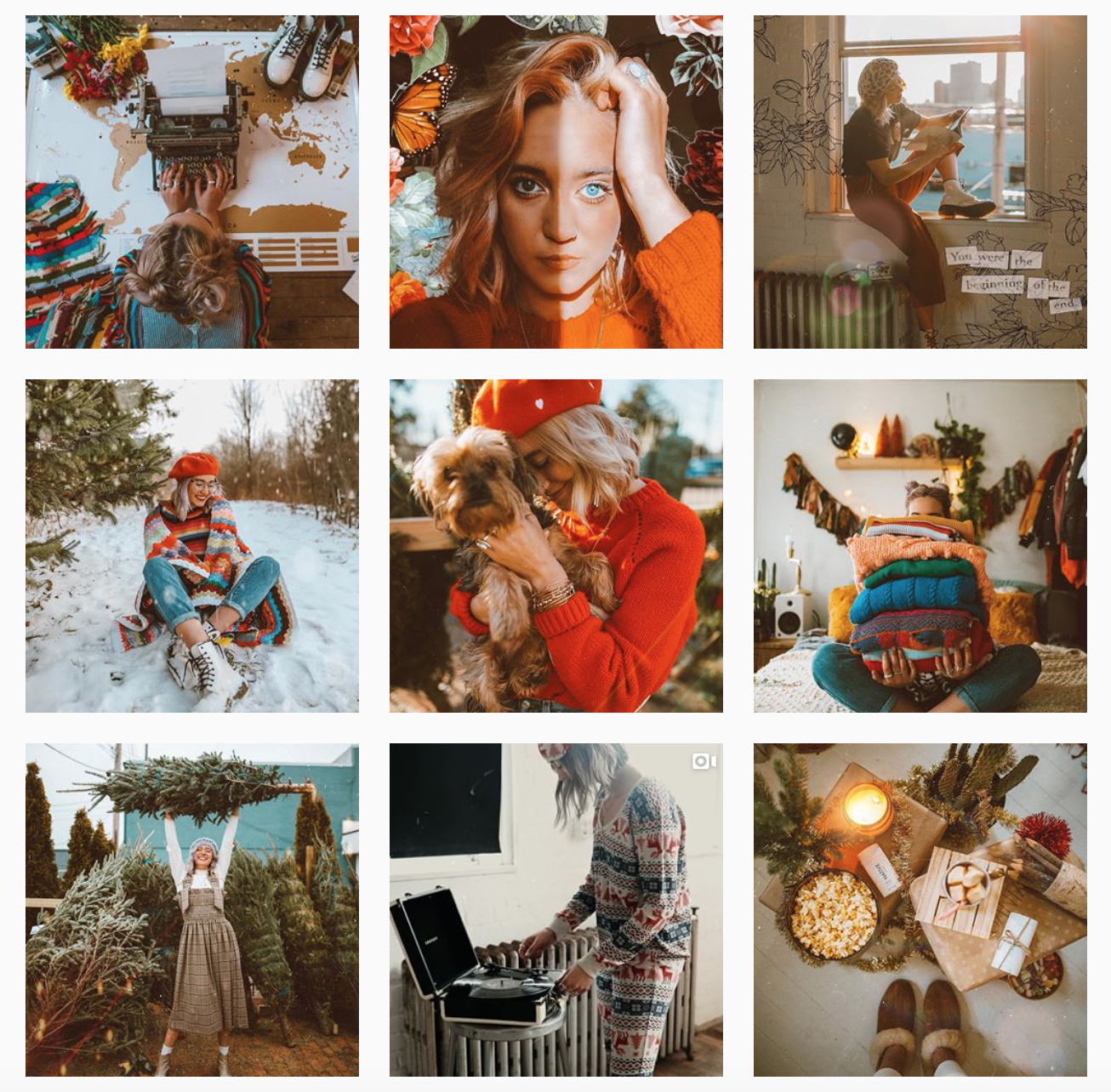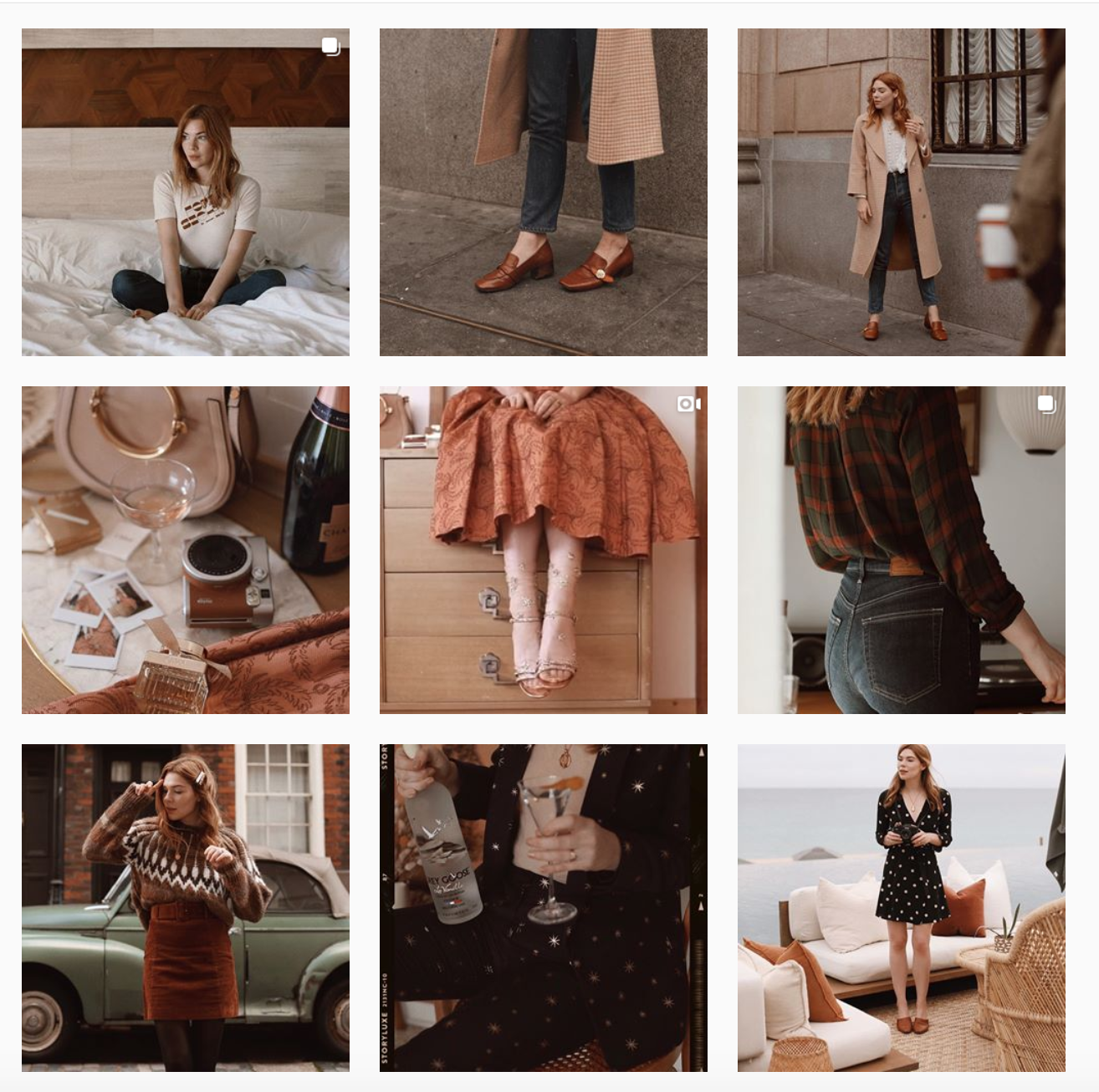 3. Edits – If you're reading this you probably know a thing or two about Presets. Presets (or VSCO filters) help keep the tones and vibe of your photos consistent from photo to photo, shoot to shoot. Think of it as the final touch to your content. I suggest using 1-3 edits and interchanging them for a cohesive look.
4. Grid – After you've shot your content and edited the photos to suit your vibe it's time to plan your posts! I highly suggest downloading an organizing app like Plann, Planoly or Unum. These apps help you move photos around to see what image looks best next to the one you just posted. You want a variety of shots from details to full outfit looks. This helps keep the grid interesting and dynamic.
While planning your posts you also want to make sure you don't post two full outfit shots next to each other or above each other.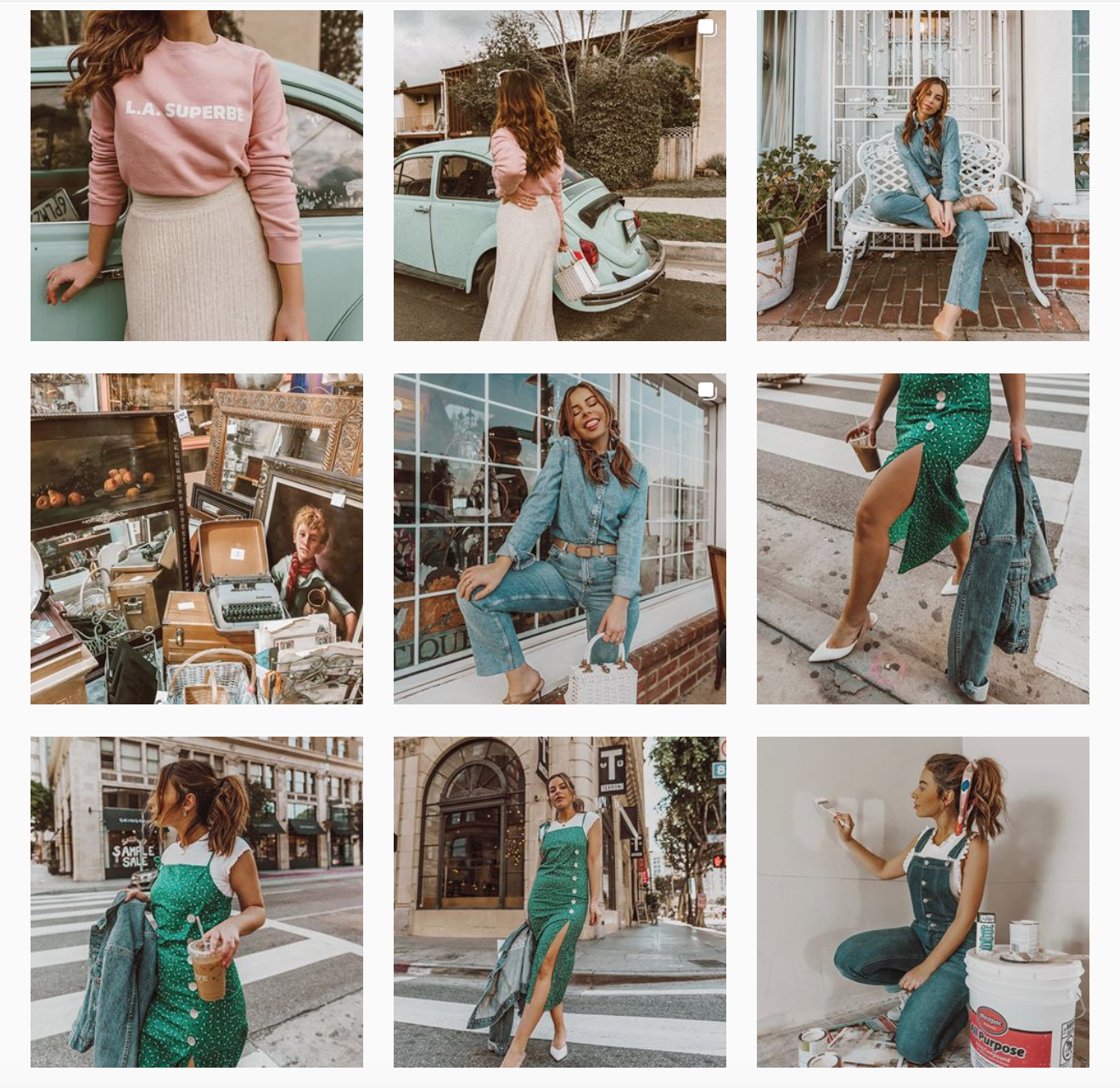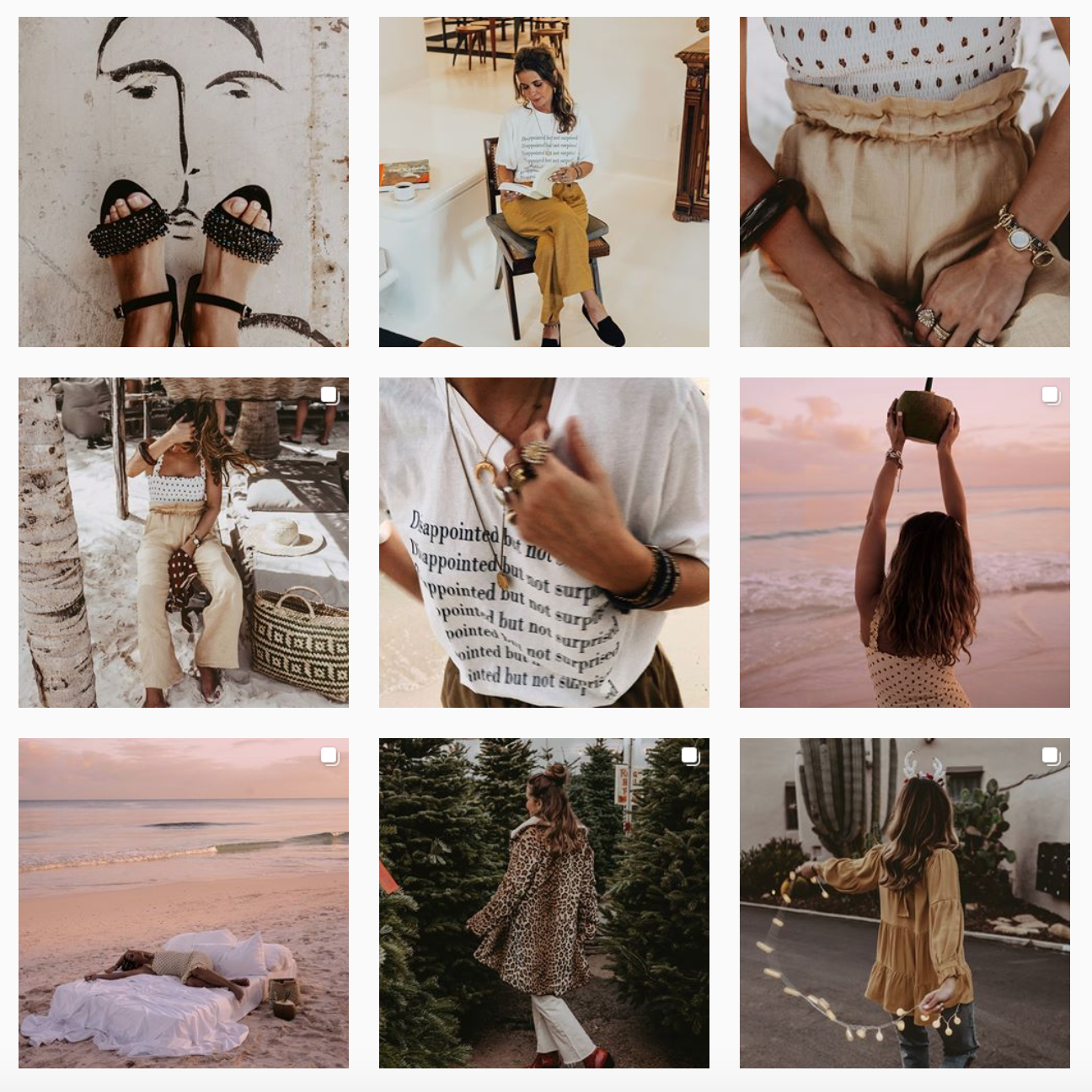 At the end of this post I have included 2 grid layouts for you to download and use! I hope these help you create the feed of your dreams and if you are in a specific category that doesn't fit with the plans feel free to DM me and I will create one specifically for you!
5. Captions – Don't listen to anyone that tells you that captions are not important! Because guess what? They ARE! To be quite honest I'm still figuring out my caption style but there are two ways you can go.
The first is long though out captions. Usually these captions tell a story or provide some sort of advice/insight. @frassyaudrey does a great job at this.
The second caption style is short quirky sentences. It's safe to say @tezza has mastered the funny play on words with her captions.
You can also just be matter of fact which tends to be what I write but I've found that influencers who use either the long or the super short captions are the way to go!
Below are three grid outlines for you to save on your desktop or phone! Create and plan content based on this outline.